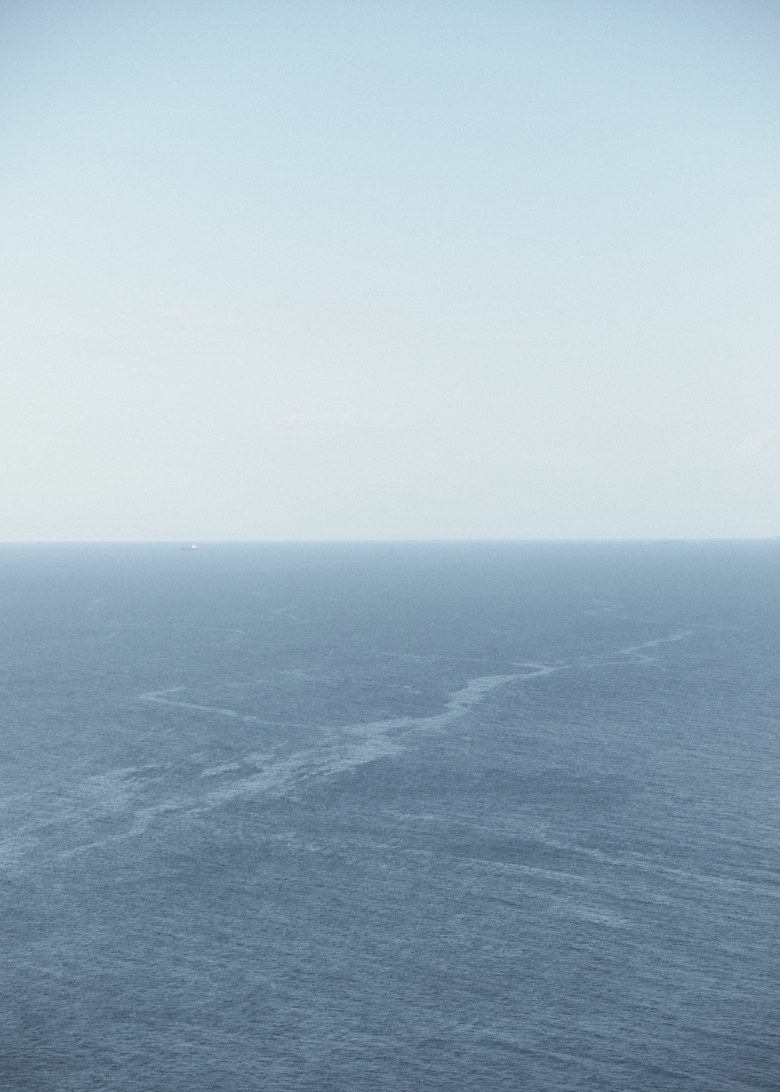 Breath Becomes Air by Bree McDonald
Shadows and shapes with barely there wafts of netting and lace ensure style is substance and in darkness there is always light.
I love a sunburnt country,
A land of sweeping plains,
Of ragged mountain ranges,
Of droughts and flooding rains.
I love her far horizons,
I love her jewel-sea,
Her beauty and her terror
The wide brown land for me!
Oh, you're from Australia, I've never been…it's just so far. If you've heard it once, you've heard it a thousand times. Though, for anyone who has spent a large portion of their life here, distance isn't construed as a negative. It's second nature to get on that aeroplane, boat, car and start off in the direction of wherever it is you want to explore – with a no-qualms, it'll-be-an-adventure approach. We are, as Australians, intrepid by nature. Our location fuels our wanderlust, forcing our creative industries to be bold, to be heard. Our cultural isolation lending innovation and leading to world-class equivalence.
Unlike heritage European counterparts, Australian fashion designers draw inspiration from the lives of the contemporary men and women around them, adapting in real time, rather than harking to constructs of era's gone by. The Aussie fashion landscape offers local consumers clothing that is not only forward thinking but relaxed and modern – clothes for life. By and large we purchase to wear. With adventure never far away, that which we invest in must take us from our backyard or beach to the beautiful historic, counter-seasonal locations we desire. In this way, we offer the international scene – fashion through a lens of Australian identity – forging our way into deeply established international cliques along the way. Dion Lee in New York and Kym Ellery in Paris – are great examples of success here. Each has relocated (themselves and their brands) tapping into the city that inspires them and as a matter of course, a wider audience. With differing tactics but to great accomplishment, Zimmermann's HQ remains rooted in Australian soil, all-the-while opening deftly located bricks and mortar stores in locations such as Mayfair, London and Melrose Place, Los Angeles. Home-grown designers continue to burgeon an international fashion by footprint, presence and by holding court during international fashion month. As a result, those afar are now buying into the Australian way of life – the easiest course of action, for those not ofay with 24hr+ transit.
Recently, on home soil, there have been seismic yet simple shifts within the established industry. For one, the last few years have seen a major readjustment in scheduling. Key retailers and boutiques alike have begun to close the gap in seasonality. Previously, stores would fill up at the beginning of the new season with fabulous American and European collections albeit in the completely reversed season. We were subjected to gawking at overcoats, boots, gloves and knitwear in the height of southern hemisphere summer – making shopping not only uncomfortable but uninspiring and ultimately archaic. While trying to support local businesses we were forced to do so a season behind our international counterparts but the world was opening up. Well, with all that travelling we were doing, the introduction of internet shopping not to mention Instagram and influencers meant we saw the current system for what it was – flawed. Australian retailers, at the behest of their savvy customers needed to find a remedy.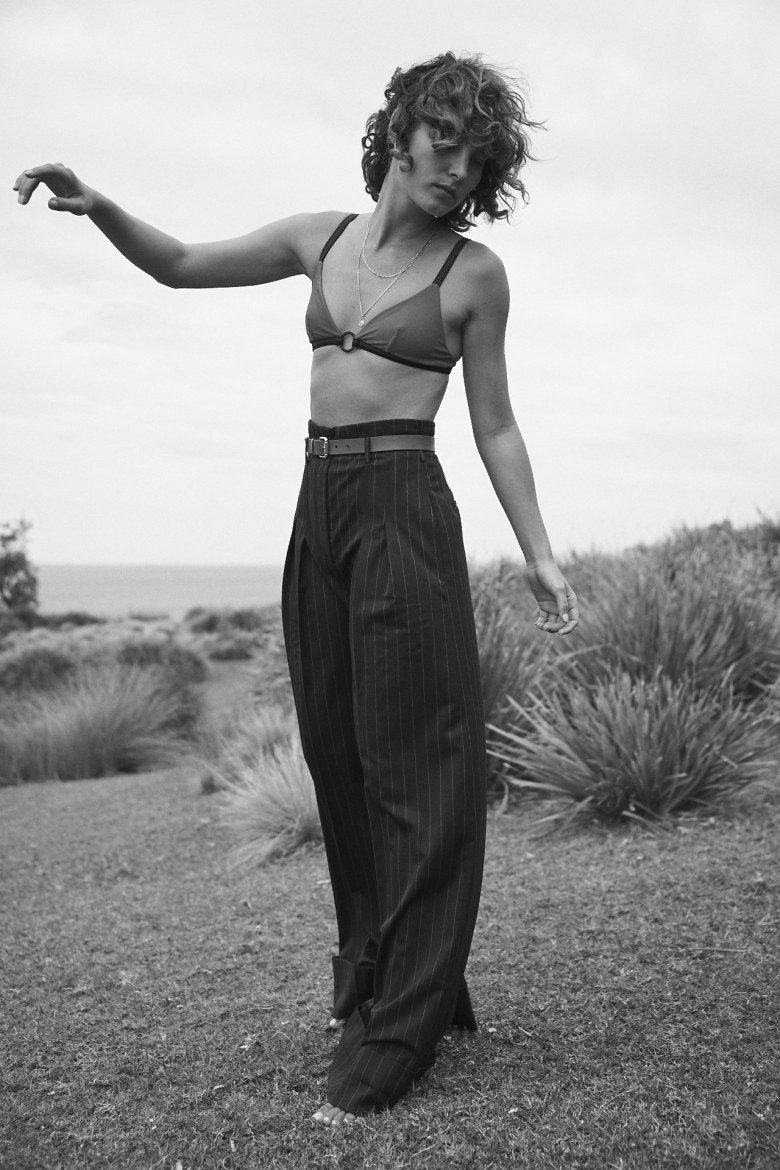 This insight saw many pull their international Spring/Summer and Autumn/Winter offerings closer to international in store dates but what really mandated change was designers offering comprehensive 'shoulder seasons' like Resort and Pre-Fall. Resort or Cruise (between F/W and S/S) and Pre-Fall between (S/S and F/W) collections are, these days, largely the strongest selling the world over, hanging in store and maintaining consumer relevance for the greatest period of time. The collections made for these 'semi seasons' tend toward clothing that is most adaptable for weather, travel and wardrobe longevity – it makes perfect sense. These are clothes to be worn as an addition to how you feel – not to define you or your closet by weather or trend.
The timing of these collections began to carry so much significance that organisers of Australian fashion week moved the event from March to May to accommodate Resort timing. This allowed for greater international relevance, essentially tempting buyers from all over to take that flight! What they saw on the runway, they could now purchase and sell in a commercially timely manner and it tugged Australian fashion again, into the global spotlight.
Our remote location, often billed as Asia-Pacific or Oceania, is one not mimicked anywhere else in the world and we've proudly built a lifestyle around that. A way of living so exceptional, businesses have had to construct new and purpose-built frameworks to suit. This philosophy, this idea of adaptation should look to transcend fabric, fashion weeks and sartorial cues and be applied on a much grander, more global scale. The sooner the world looks outward as much as it does inward, we'll all, no doubt, be in a better place for it. There's so much to learn from inter-continental industries, cultures and history – as well we have a lot to give. With a little effort and compassion for 'the other' we will undoubtedly be on the right track towards industry, culture and countries alike maintaining their ultimate identities – and authenticity is always in fashion.
The love of field and coppice
Of green and shaded lanes,
Of ordered woods and gardens
Is running in your veins.
Strong love of grey-blue distance,
Brown streams and soft, dim skies
I know, but cannot share it,
My love is otherwise.
I love a sunburnt country,
A land of sweeping plains,
Of ragged mountain ranges,
Of droughts and flooding rains.
I love her far horizons,
I love her jewel-sea,
Her beauty and her terror
The wide brown land for me!
The stark white ring-barked forests,
All tragic to the moon,
The sapphire-misted mountains,
The hot gold hush of noon,
Green tangle of the brushes
Where lithe lianas coil,
And orchids deck the tree-tops,
And ferns the warm dark soil.
Core of my heart, my country!
Her pitiless blue sky,
When, sick at heart, around us
We see the cattle die
But then the grey clouds gather,
And we can bless again
The drumming of an army,
The steady soaking rain.
Core of my heart, my country!
Land of the rainbow gold,
For flood and fire and famine
She pays us back threefold.
Over the thirsty paddocks,
Watch, after many days,
The filmy veil of greenness
That thickens as we gaze …
An opal-hearted country,
A wilful, lavish land
All you who have not loved her,
You will not understand
though Earth holds many splendours,
Wherever I may die,
I know to what brown country
My homing thoughts will fly.
-Dorothea Mackellar