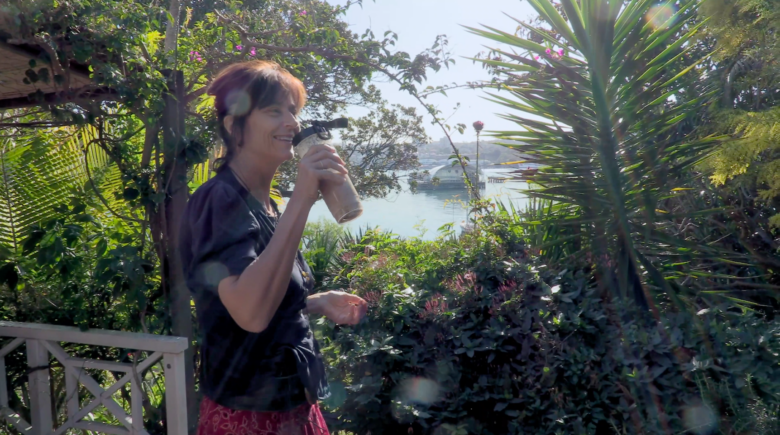 BREAKFAST WITH: RACHEL WARD
HOST: Rachel Ward
SPECIAL GUEST: Bryan Brown
DIRECTOR: Gracie Otto
PRODUCERS: Gracie Otto, Craig Deecker
CAMERA 1: Gracie Otto
CAMERA 2: Emily Hawe
POST PRODUCTION: The Gingerbread Man
EDITORS: Walter Ratcliffe, Lucy Edmont
SOUND DESIGN: Lawrence Horne
MUSIC: 'Aces High' Kevin McLeod (Incompetech.com)
TITLE DESIGN: Stephanie Huxley
INTRO: Emily Hawe
British film director, actress, mother, and muse, Rachel Ward is the better half of Bryan Brown. Rachel began as a model on covers for Vogue, Cosmopolitan and more. In 1977 she moved to the United States aged 20, four years later she was nominated for a Golden Globe for her role in Sharky's Machine alongside the legendary Burt Reynolds. The following year Rachel acted alongside comedy great Steve Martin in Dead Men Don't Wear Plaid. In 1984 Rachel was once again nominated for a Golden Globe for her work in The Thorn Birds. 1985 Ward performed alongside Jeff Bridges, iconic actor of The Big Lebowski fame, in Against All Odds.
Rachel has directed numerous television episodes and recently completed her fourth feature film, Palm Beach. Rachel's children are also established creative's: Rosie Brown is an interior designer, Matilda an actress and director, and son, Joe, is an illustrator and graphic designer.
 
Gracie follows Rachel as she glides through her Sydney 'rabbit warren' home, which includes stunning Harbour Bridge views. The two discuss directing and dating, whilst Rachel feebly attempts to hide forgotten joints.