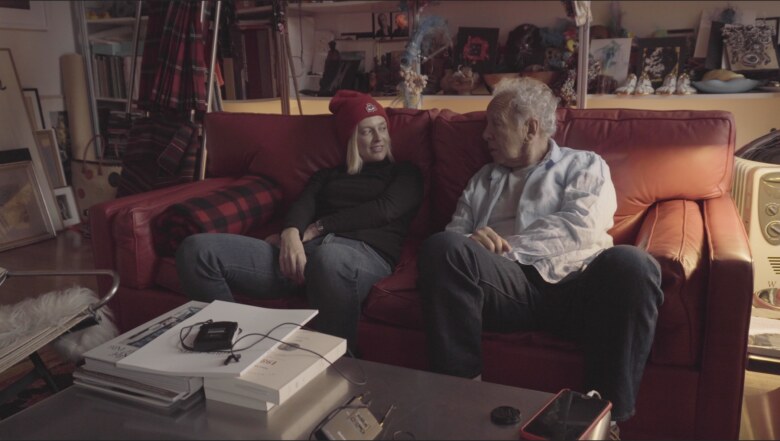 BREAKFAST WITH: GILLES BENSIMON
HOST: Gilles Bensimon
DIRECTOR: Gracie Otto
PRODUCERS: Gracie Otto, Craig Deecker
CAMERA 2: Patricia Van Der Vliet
CAMERA 1: Gracie Otto
POST PRODUCTION: The Gingerbread Man
EDITOR: Walter Ratcliffe
SOUND DESIGN: Lawrence Horne
MUSIC: Heartbreaking by Kevin McLeod (INCOMPETECH.COM)
TITLE DESIGN: Stephanie Huxley
Gilles Bensimon is a renowned fashion photographer and is the former International Creative Director for Elle magazine (USA).
Bensimon is a French national and was born into a family of art dealers and artists, his mother was the one who suggested art as an outlet for him to express himself because of his dyslexia and after attending art school and time in the army he went on to begin his career at Elle France in 1967. Two years later he moved to launch the American edition and during his tenure, the magazine reached 20 million readers worldwide. It was during this time Bensimon photographed internationally renowned models such as Cindy Crawford, Christy Turlington, Naomi Campbell, Linda Evangelista, Tyra Banks and Elle Macpherson, whom he was married to from 1986-1989.

In 2011 Bensimon created 'Watercolour', a series of images he continued to explore for two years. A fascination with the natural beauty of flowers led Bensimon to submerge freshly cut blooms into pools of water to create amazing blossoms of colour which he captured photographically.
Gracie Otto talks with Bensimon as he takes us through his (not-so-breakfast) breakfast routine. We see some of his latest artistic creations and take in some well informed advice.