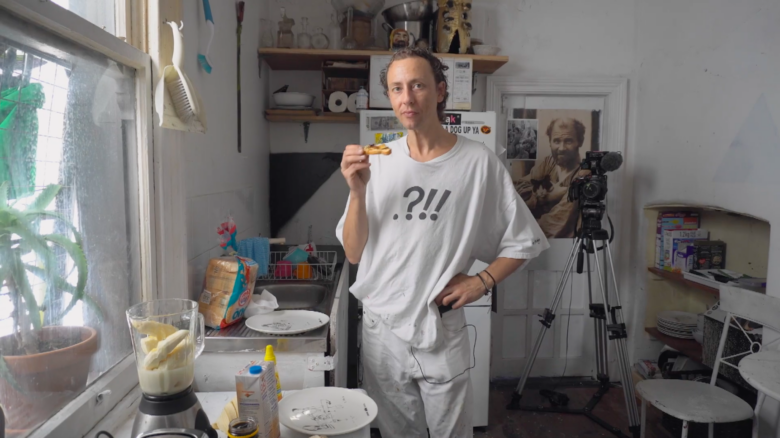 BREAKFAST WITH: ANTHONY LISTER
Australian painter and installation artist, Anthony Lister is one of the country's most exciting visual artists and its most successful street artist. 
Known for his hybridisation of 'high art' and pop culture, Lister found mentorship in New York under New Zealand's Max Gimblett. He has exhibited at the Urban Spree Gallery in Berlin, Robert Fontaine Gallery in Miami, Allouche Gallery in New York, Olsen Gallery in Sydney and Black Art Projects in Melbourne. Lister's work is included in The National Gallery of Australia and he was also the subject of the Eddie Martin directed 2017 documentary, 'Have you Seen the Listers?'.
Lister's Sydney townhouse is everything one would hope an artists home to be: an explosion of uncapped madness and expression. Gracie Otto observes rhythm in the madness, and like others is quickly absorbed by Lister's consuming perspective. Special guests include Lister's daughter, Polly, a portrait of Will Smith by Lister's late grandmother and fellow artist, Jodee Knowles.