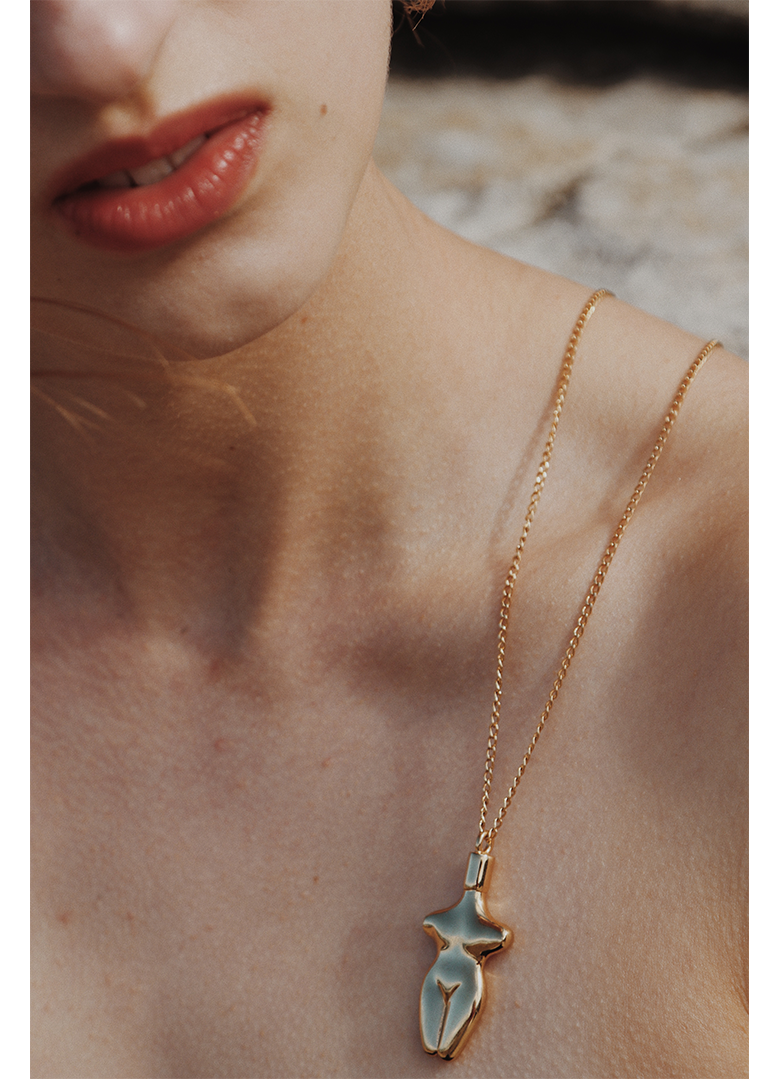 Remember This Feeling by Divya Bala
Possession is symbiotic, the things we have, have us. There's an intimacy that binds, that is forged as they live with you, against your skin: A necklace that sits on the heart; a blouse that catches the eye of a potential lover; a coat that cocoons; a talisman that brings luck. We all have pieces from the past that no longer fit in the rubric of the way we define who we are now, but that remind us of who we were.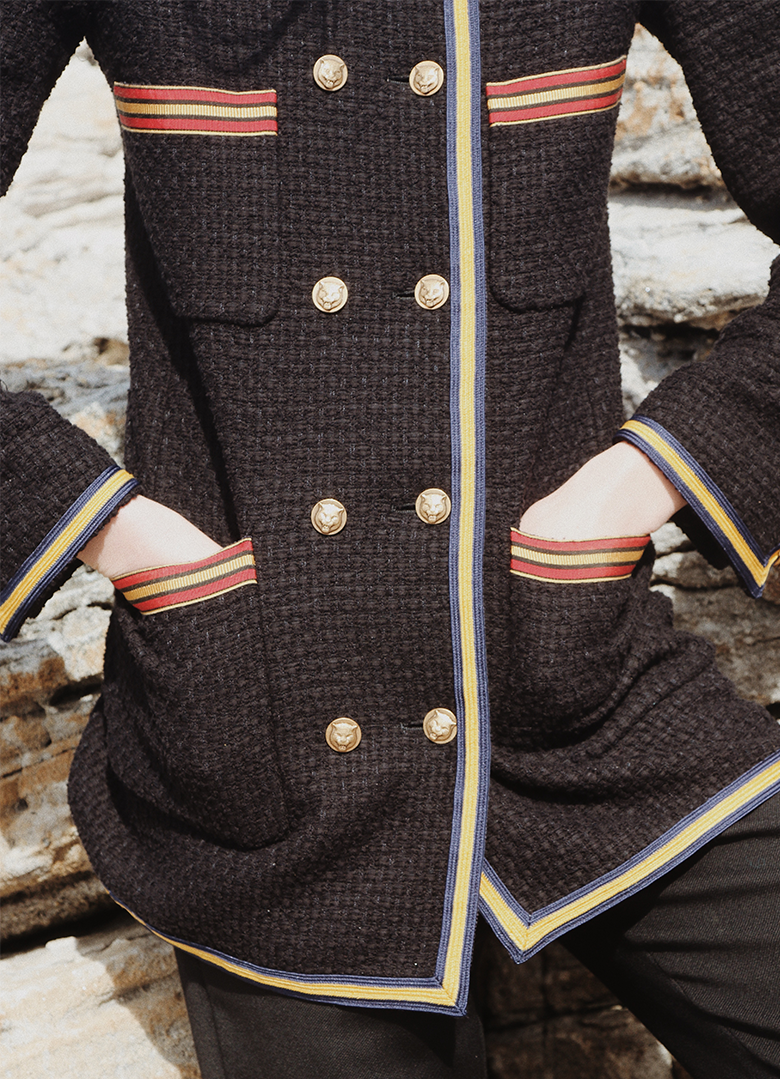 For me, it's an unremarkable party dress with a daring neckline that made sense as a perky, slightly feral teen but that has no place in my 30s for one reason or another. It was the dress I wore to my first time in a New York City bar as an underage teen, – I swore to myself it possessed magical powers that snuck me passed the bouncers – it was the dress I wore on a first date in London that lead to a significant relationship and it became the dress I would come to refer to as 'lucky' after it helped me do the same back home in Sydney.
Its magic has long since faded and it no longer feels right to put it on and, simultaneously, reassume my youth. Its print is faded and cuffs in tatters, buttons missing and hems fraying but I know I'll never be able to just let it go; the wine stains and accidental cigarette burns acting like a memory map of blurry nights gone by. Following a recent move, I uncovered the dress and wondered if I was the only one who had a relic such as this, one that had long since outlived its sartorial use and instead existed solely in the realm of sentimentality.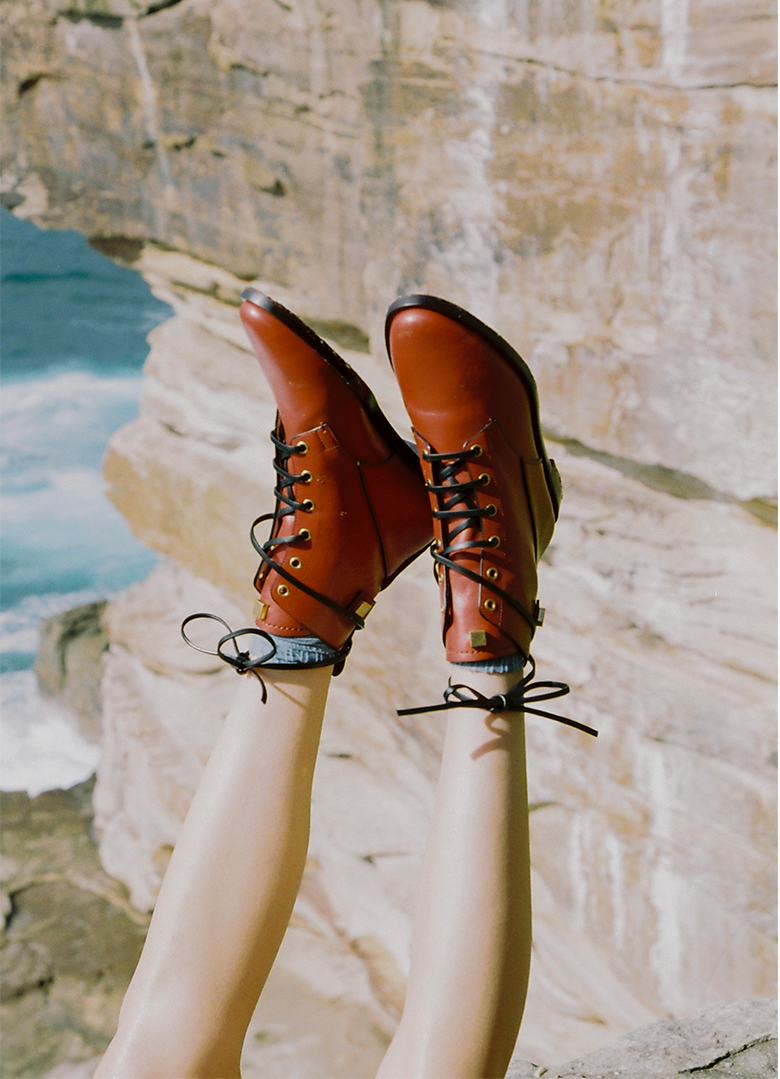 For Edwina Robinson of Aje, it is a tug of the heart in the name of romance that binds her to her treasure, a mannish, oversized, Italian wool suit with a collar stiffened by an old-school, traditional horsehair method. "I bought it with my husband in a little rural town in New South Wales which is very close to our hearts as it is where we have since bought land," she explains. "Each time I wear this suit or just the jacket, I feel liberated, empowered and grounded. It's like a little piece of land resides within its fibres." Similarly, Claire Hammon, co-founder of Meadowlark, has a pair of Ann Demeulemeester lace-up sandals that bring up nostalgic feelings for her partner. "I had coveted them for a long time and decided to use our upcoming wedding as the excuse to finally buy them," she offers. "These shoes were my first really expensive purchase. The leather is all faded and not looking so good but when I do wear them, memories from our wedding come flooding back. It was the perfect day."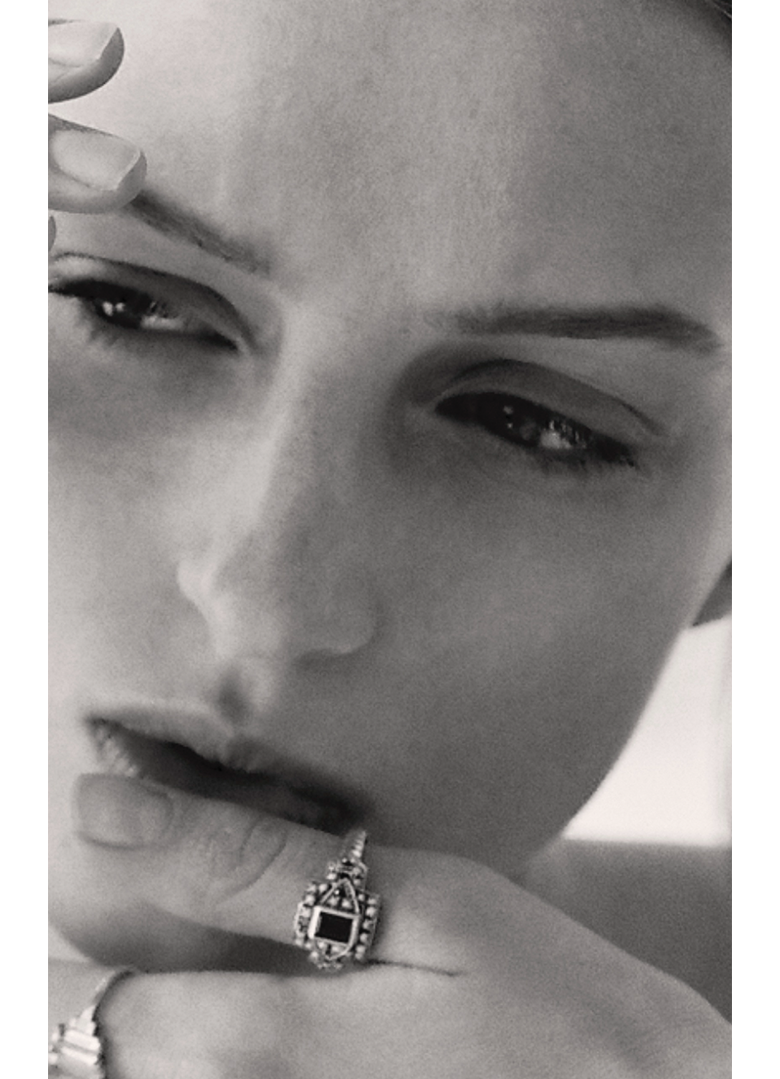 Then there were those who were drawn to their heirlooms. Francesca Bonato, co-owner of Coqui Coqui Hotel in Resort, still actively uses a piece she was given from her grandmother. "It is a silk slip dress with a red silk ribbon that is perfect to use as a belt or in the hair, or as a bracelet… It is the softest silk ever in an opaque, oyster colour and fits under every nightgown or dress. I can't imagine travelling without it!" Also passed on from a grandmother, Jasmine Yarborough of Mara & Mine lists a ruby ring as one of her most intimate possessions.. She recounts, "It was given to her by my papa for their 40th wedding anniversary. He passed away some time ago but she gave it to me for my 30th birthday. I look at it every day and it reminds me of the special connection and love I have with her." For her co-founder, Tami Ingham Meadowlark, her most intimate piecedoubles as a souvenir, a Missoni beach dress found on her first vacation to Italy. "The dress reminds me of the excitement I had exploring Europe for the first time. The smell of sunscreen, the taste of Aperol, foreign accents and deep tans all come back to me when I wear this dress."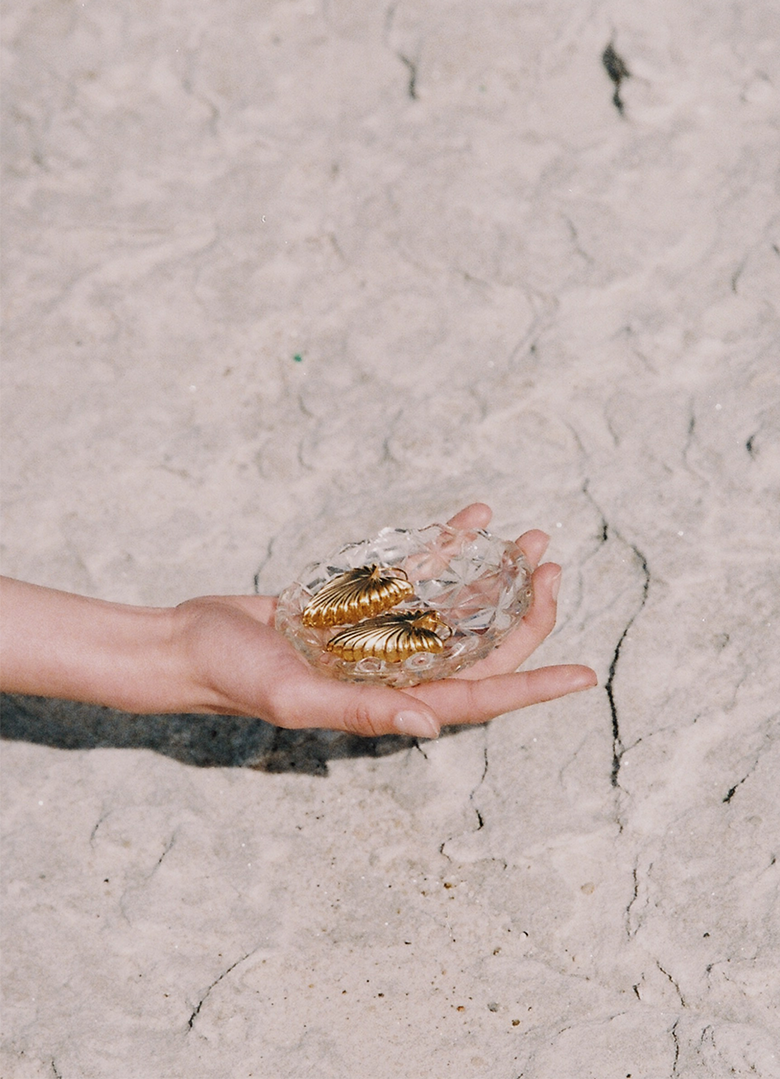 For others, it was a connection to childhood and comfort, as it was for jewellery designer Alina Barlow, of her mother's Russian gold wedding band. "It carries many memories and I believe, special energy and magic. It, in a way, is my little 'lucky charm', which helps me and guides me in making my business decisions for [her fine jewellery brand] ALINKA," she explains. "Every time I hold it or wear it, I think of my mum who is one of my biggest inspirations. This ring makes me think of my childhood; walking the wintry, dark and snowy streets of my hometown of Saint-Petersburg as a little girl, holding my mums hand – and she always had the ring on. It makes me think of all the Russian fairytales filled with magic she used to tell me when putting me to bed."
Designer Kacey Devlin's childhood connection reaches even further back, naming the maternity blouse her mother wore when pregnant with Devlin herself as the one piece she could never part with. "It's missing a button, and even though its starting to part at the seams, I can't bring myself to part with it," she explains.
"I wear it over swimmers in the summer and with our Kacey DEVLIN silk skirts during the week to work."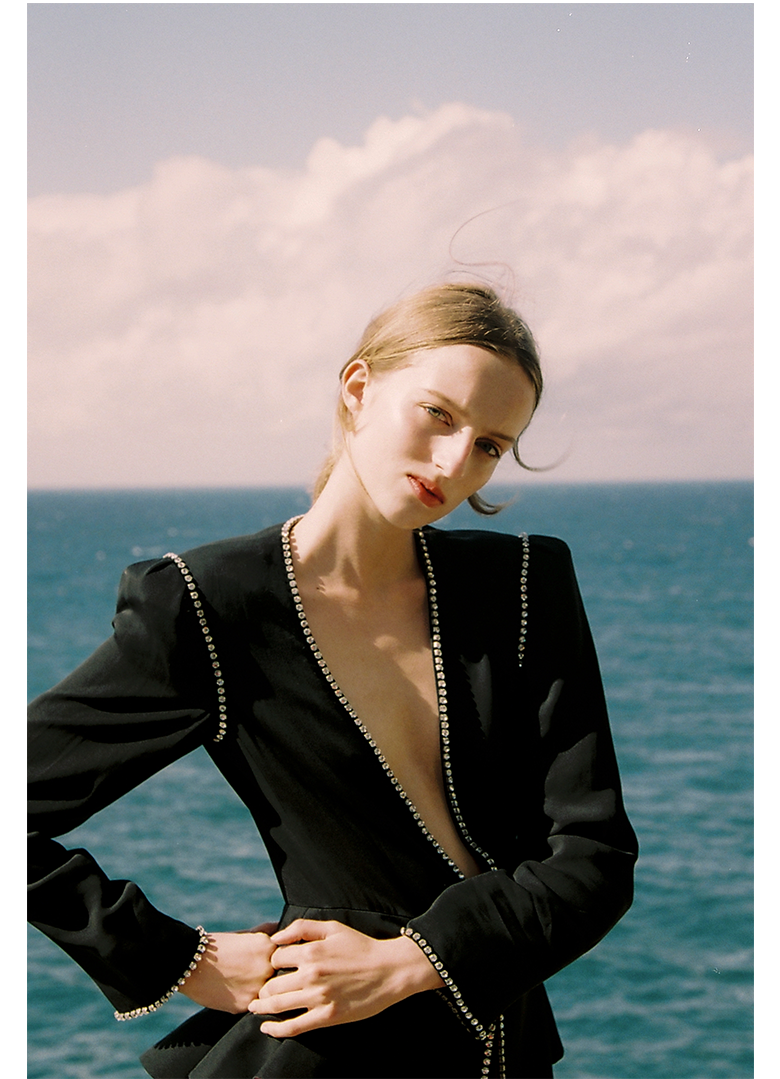 And for those who veer towards a life less-sentimentally lived, as does Georgia Currie, the designer behind New Zealand label Georgia Alice, there are still milestone moments in her life marked by the pieces hanging in her closet – namely, the first blazer she ever designed for her eponymous label. "Trips overseas, to work most days, it's been shoved in bags, tied around my waist, hung around backs of chairs at smokey bars and restaurants – and yet it's still here wrapping me up," she explains. "I do one every season now. This guy though…he's the OG. He completes me."