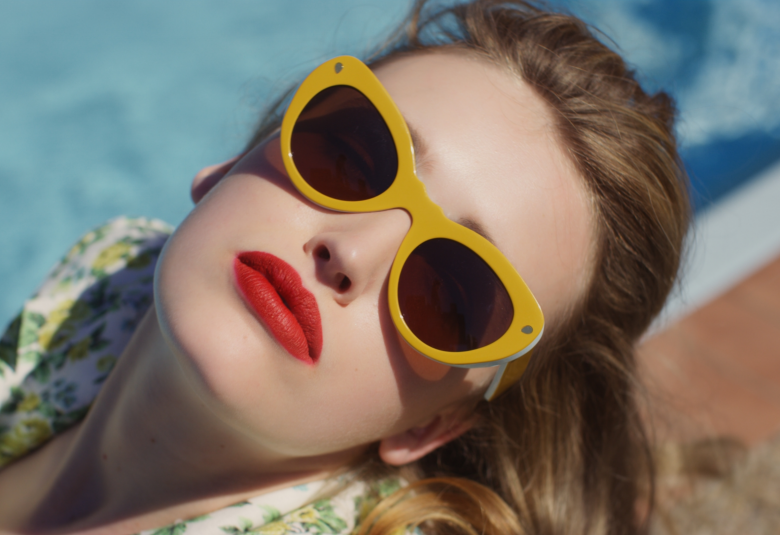 CHILL is Not a Thing with Maddison Brown by Gracie Otto
WRITTEN & DIRECTED BY: Gracie Otto
PRODUCED BY: Karla Clarke & Emma Kalfus
STARRING: Maddison Brown
DIRECTOR OF PHOTOGRAPHY: Campbell Brown
CAMERA ASSISTANT: Daniel Anderson
STYLED BY: Karla Clarke
HAIR: Madison Volishin
MAKEUP: Gillian Campbell
STYLIST ASSISTANT: Nichhia Wippell
EDITED BY: Gracie Otto
POST PRODUCTION BY: The Gingerbread Man
MUSIC SUPERVISOR: Andrew Kotatko
SOUND DESIGNER: Lawrence Horne
COLOURIST: Jamie Hediger
TITLE DESIGN: Stephanie Huxley

Maddison wears:
LOOK 1: Gucci shoes, Zimmermann bikini, Lucy Folk sunglasses and chain, Miu Miu bag
LOOK 2: Bally tracksuit, coat and shoes, Lucy Folk sunglasses
LOOK 3: Chanel skirt, top, jacket and shoes
LOOK 4: Miu Miu top, dress, belt, shoes and headband
LOOK 5: Zimmermann pants and jacket, Stuart Weitzman shoes and Lucy Folk sunglasses
LOOK6: Lucy Folk jumpsuits, Bally bag, Chanel bag, Miu Miu bag, Valet earrings
LOOK 7: Burberry dress, Pared sunglasses
LOOK 8: Prada dress and cardigan
When did we come to value "chill" so highly? When did we decide that "chill" was the girl we wanted to be? "She's chill, you'll love her", says the unassuming guy. Drawing on various streams of consciousness of colourful encounters past, CHILL is Not a Thing, starring Maddison Brown, looks at the reality of the female psyche in all its glory. Written and directed by Gracie Otto and inspired by many a true story, the film contends with the likely encounters of intimacy of the 20th century woman.