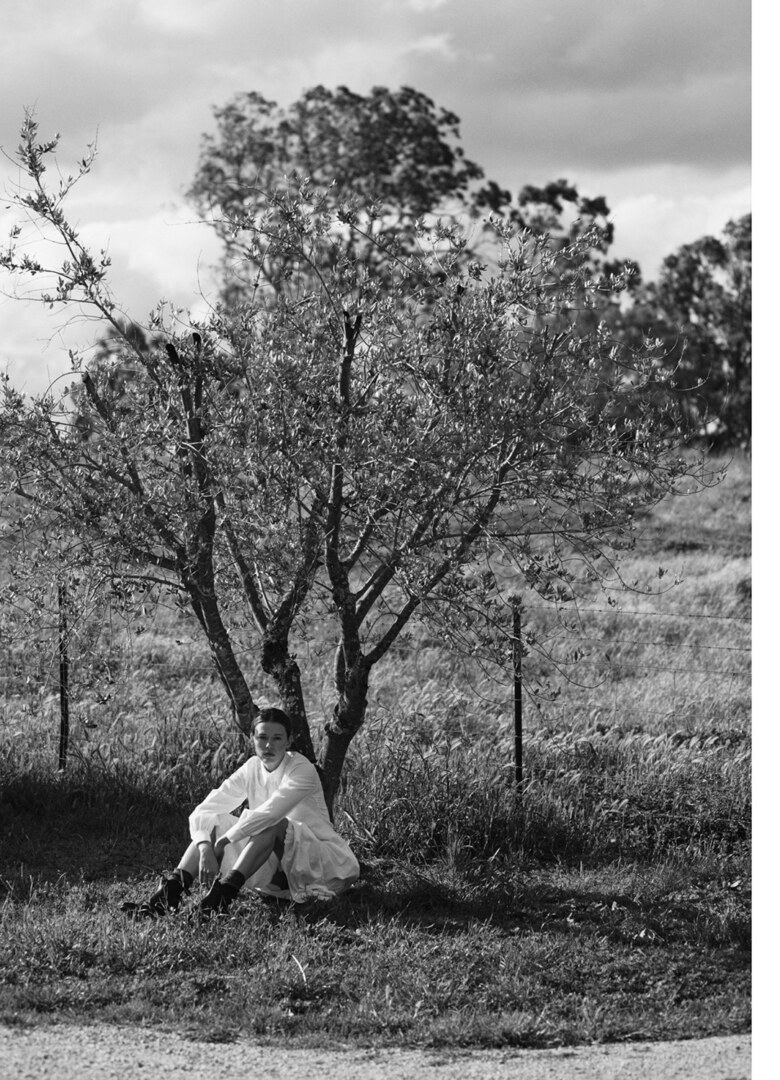 FEELS LIKE HOME – A PROJECT WITH R.M.WILLIAMS BY KIDSOFBILL AND SAM ARMSTRONG
If the last 18 months has taught the world anything, it's that 'home' is not necessarily a place but a feeling, a state that inspires a sense of confidence, consistency and comfort; a connection to our truest selves. In the aftermath of chaos, we have recalibrated our priorities, chief among them, substance. A renewed emphasis on pragmatism has outclassed notions of followers, fandom and logo-laden excess. It is the hallmarks of quality that qualify the new luxury, with the intrinsic nature of the piece enough to elicit desire and establish cache. Just as it began, so R.M.Williams continues, with a quiet confidence that transcends trends, never straying too far from its rural roots yet keeping pace with the times. A one-piece-leather paradigm for all that is familiar and true, R.M.Williams has become synonymous with its birthplace.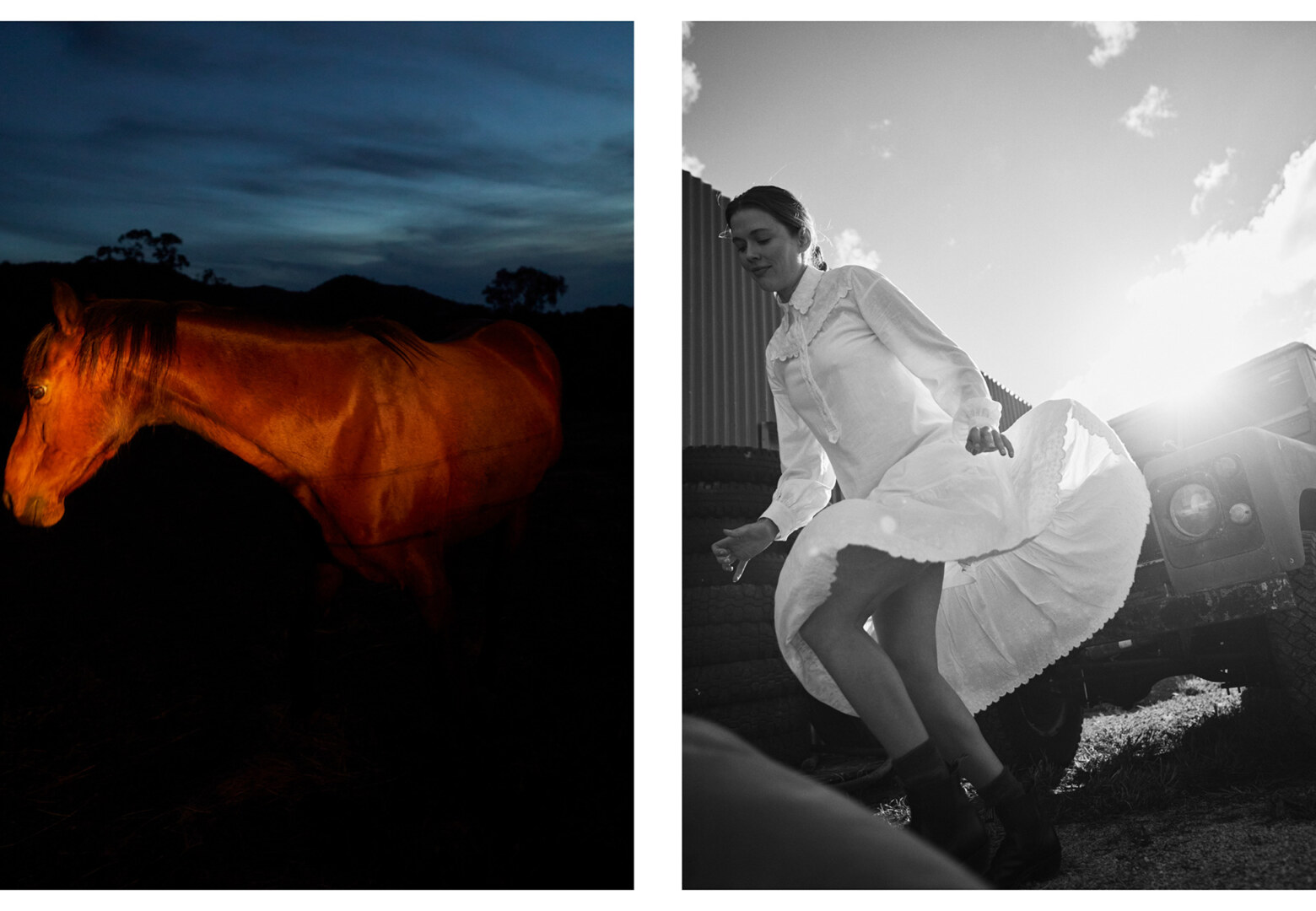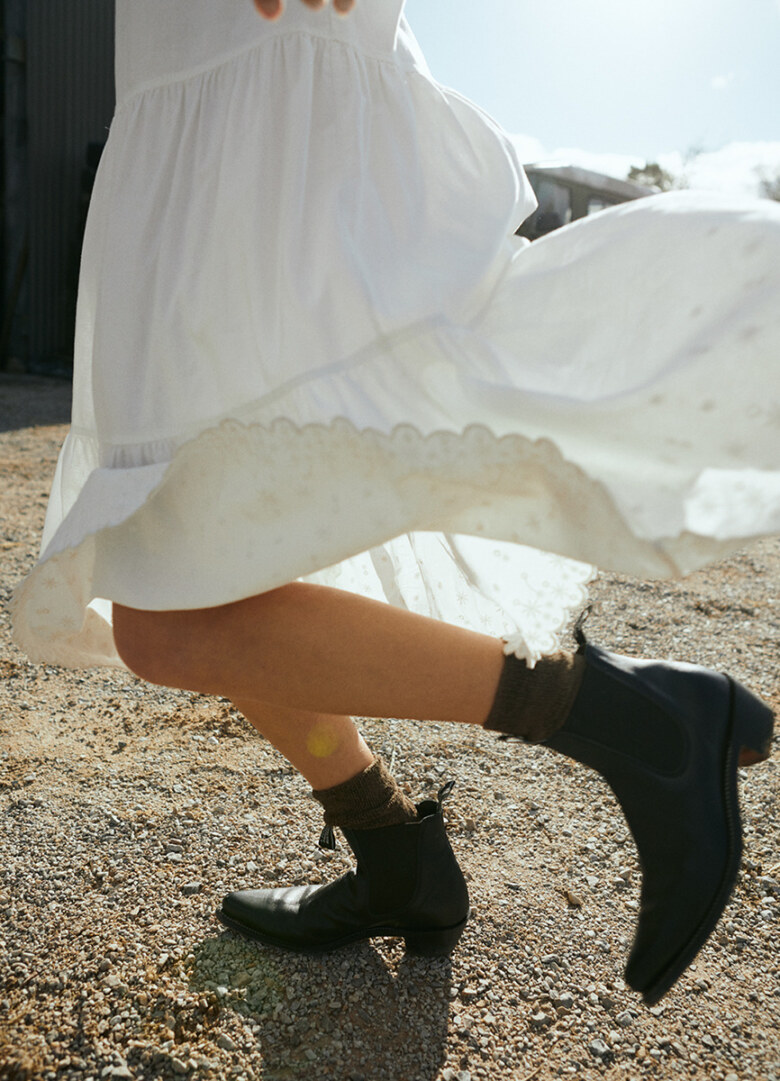 Sharing this rare air is another notable Australian export and feature of 'Feels Like Home', Victoria Lee. Having scaled the lofty heights of high fashion locally and abroad, the Narrandera-born New Yorker of almost a decade has retained a keen sense of provenance,
"A strong connection to home has been the foundation I've built my career on. It's the solid ground where my two feet are fully planted. Whilst the last 10 years of my career have been incredible and eye-opening, when I have encountered hardship or disappointment, having that perspective, that grounding of home, really softens the blow."
Whilst her classic beauty may come with the territory, it is perhaps Lee's urbane brand of Australianness that is most disarming. Managing poise and modesty in equal measure, Lee strides from farm girl to fashion muse with remarkable ease. Down-to-earth yet of the world, it is this unwavering sense of self that has helped to sustain the 31 year old model's success in a frenetic, and sometimes prickly industry predicated on facade. Shrewd enough to embrace the opportunities it has afforded her, yet unaffected by the hype itself, Lee ensures that the way she earns her living aligns with the way she lives her life.
Each earnest, intrepid and elegant, the iconic brand's lived-in allure has met its match in Lee's fresh-faced sincerity.
From generation to generation, South Australia to SoHo, the R.M.Williams brand endures thanks to its signature code of practical polish and an almost defiant design integrity… but as the fresh prairie mood of its latest release, 'On The Road' proves, nostalgia still leaves wide, open space to explore a spirited kind of newness too.
As Lee prepares to resume a whirlwind of work and travel the world over, "packing my R.M.'s ensures I'm carrying a little piece of home with me." At 89 years young, R.M.Williams remains the truest blue—staying close to where it's come from, but being open to where the road may lead.
___
SIDE-NOTE acknowledges the Eora people as the traditional custodians of the land on which this project was produced. We pay our respects to Elders past and present. We extend that respect to Aboriginal and Torres Strait Islander peoples reading this.