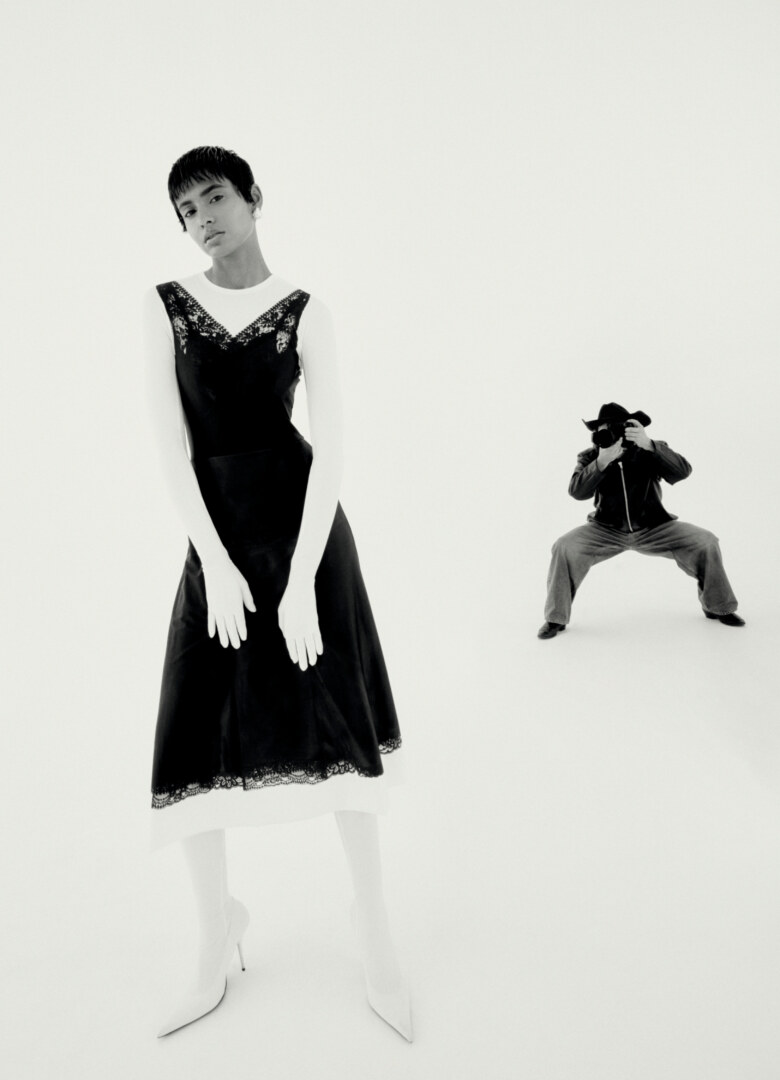 RECLAIM THE LOOK BY ISAAC BROWN
Four letters have dictated the next evolution of our online lives, often with no clarity or genuine understanding of what they entail. When Facebook rebranded as Meta, it opened a new portal of communication, collaboration and creativity – but also the confusion of engaging with a world that lacks all the sensory normality of the physical one we live in. 
 
So to delve into what our perception of meta means, we must go back to the phrase at its core definition: to be self-reflective, and to consciously have a grasp of how a standalone element, be it a person, a place or phenomenon, is perceived by a myriad of individuals. It's the nuance of understanding from a higher perspective, walking a fine catwalk between over analysis and irony. 
 
Thus when it comes to fashion, wearing clothes, styling an outfit, taking the shot are the basis of the action. To document the process of capturing the moment, provides us both a glimpse in front, beside and behind the lens, opening the planes of perspectives with granular detail and asking us, what do we see when we actually see a look.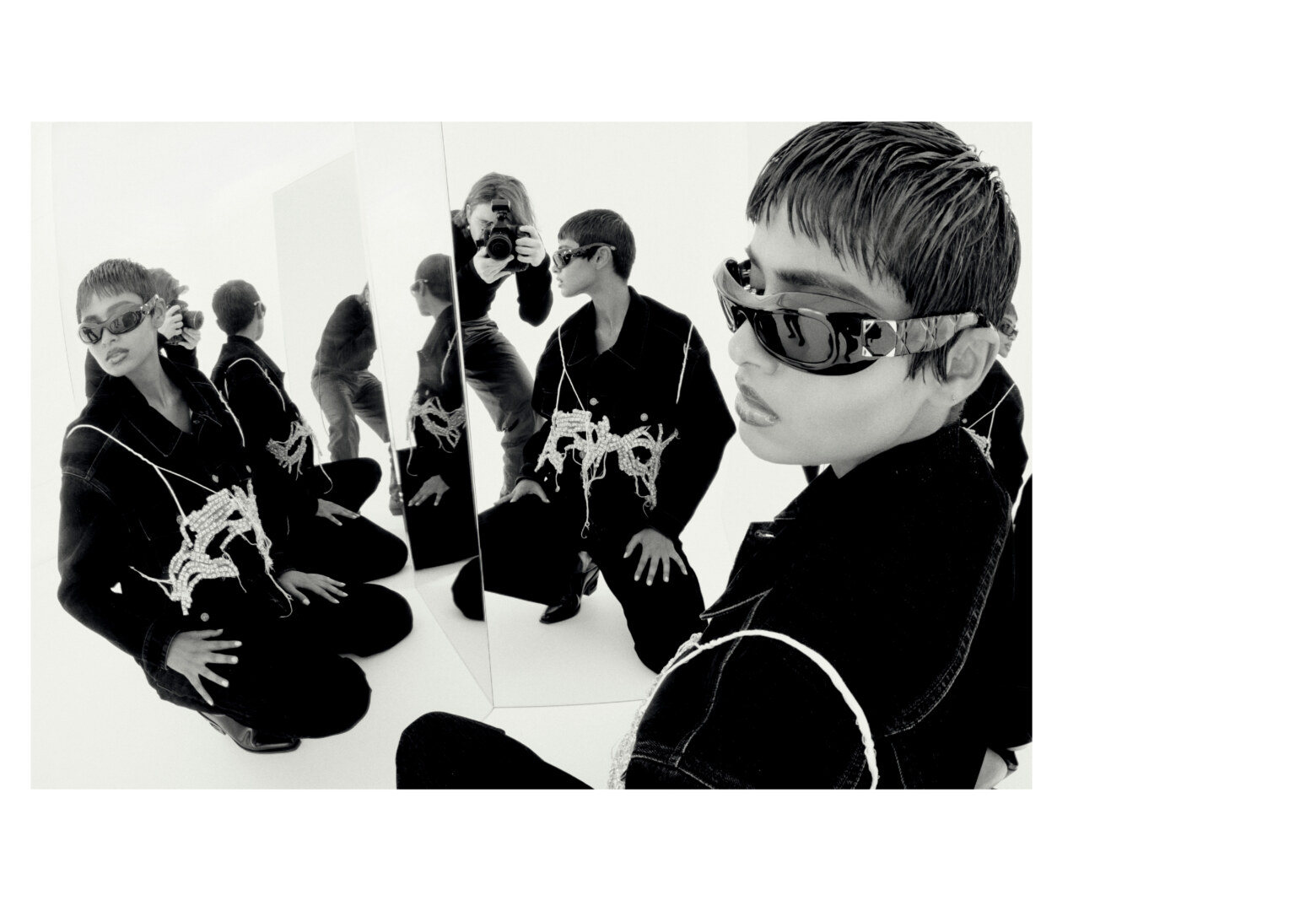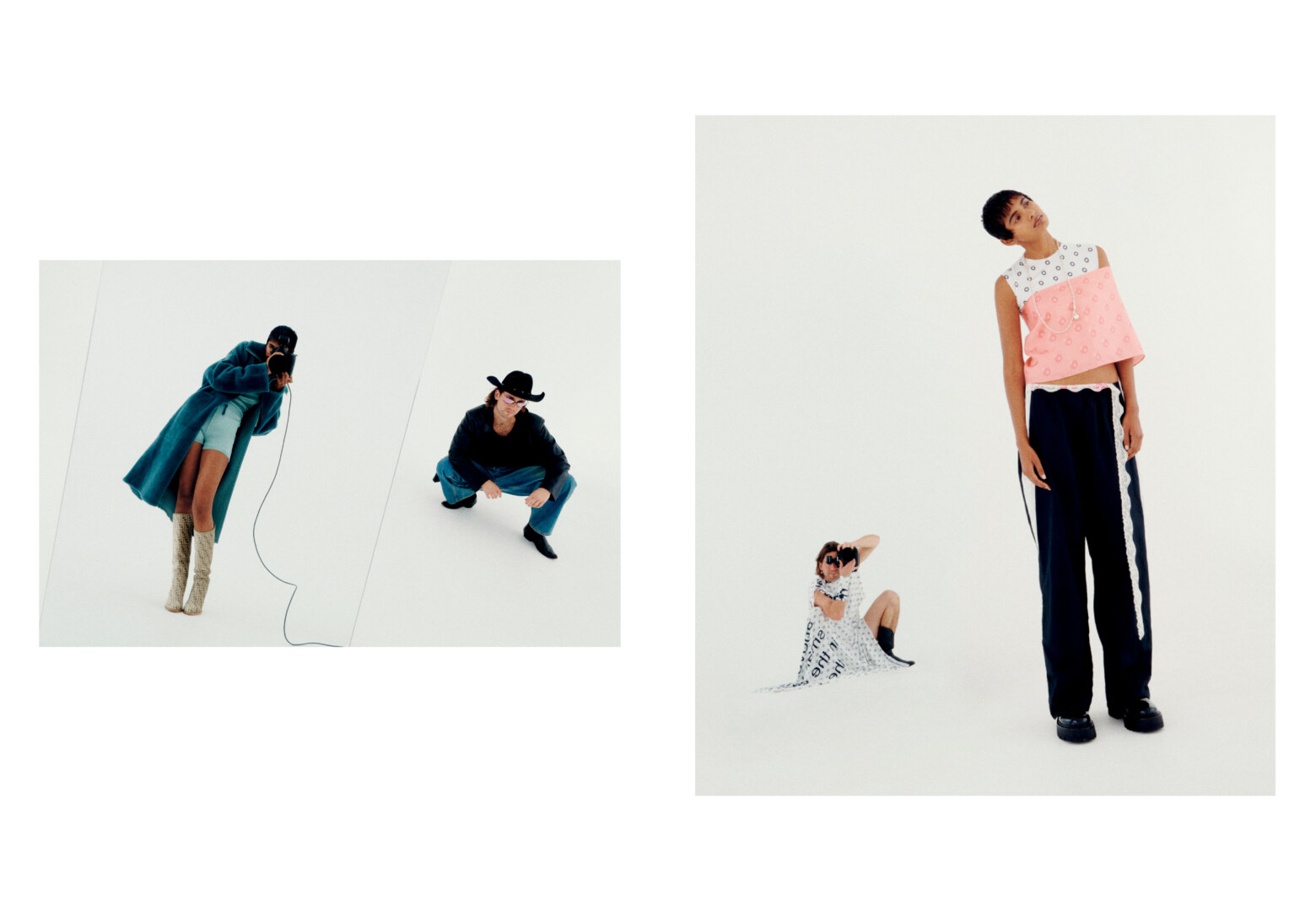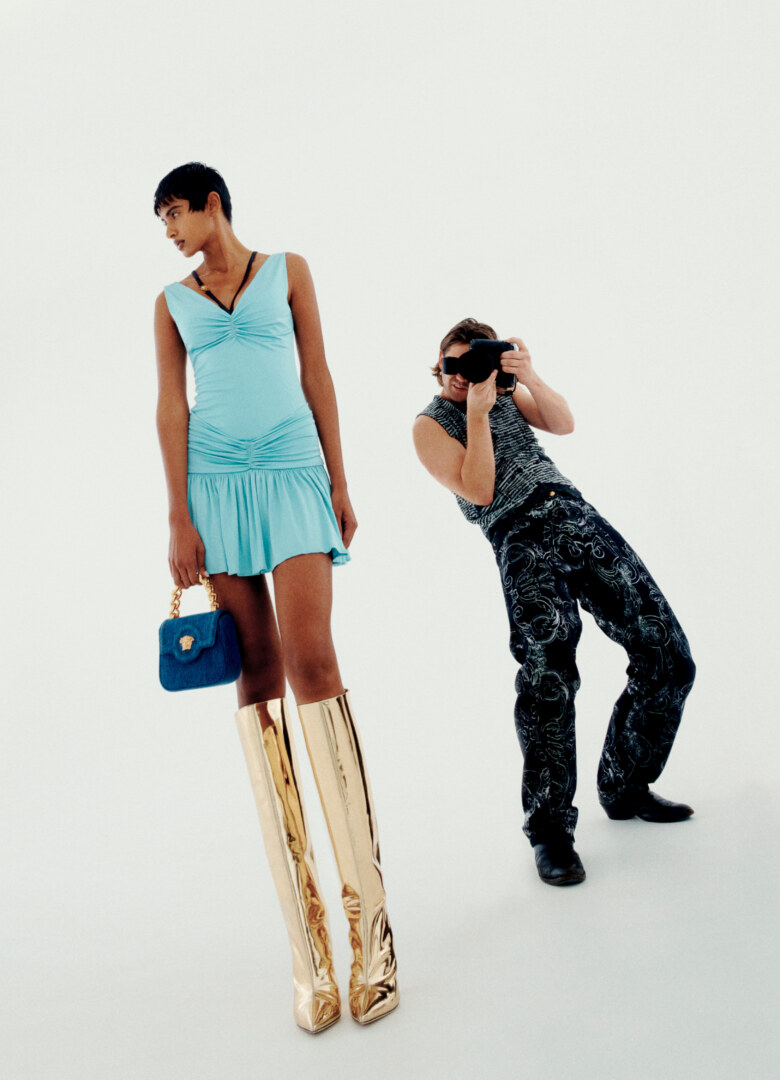 Fashion continues to strive as a proponent both of reclaiming a particular narrative, be it dethroning the prominence of the male gaze to allow the allure of femininity to flourish in its own strength and control, or broadening its lens to be more inclusive, taking the blinders and the shutters off our preconceptions of beauty and capturing the couture of humanity it all its shapes and sizes. 
 
At a time where our perspectives can be moulded by more factors than ever and our opportunities to connect and learn expand exponentially, to be "meta" is to re-claim a moment of self-reflexivity and understand the ways in which we annotate the experiences we encounter. 
 
It forms a means to reinject a sense of humanity into the four letters that have become synonymous with expanding into a complex new world, and a hope – ironically or seriously – that we understand the "looks" we see, we give and we wear within it. 
 
So in the spirit of shattering the fourth wall, we pose a question for the reader that goes beyond what you see when you see a look:  
 
Why do you see it? 
____
SIDE-NOTE acknowledges the Eora people as the traditional custodians of the land on which this project was produced. We pay our respects to Elders past and present. We extend that respect to Aboriginal and Torres Strait Islander peoples reading this.