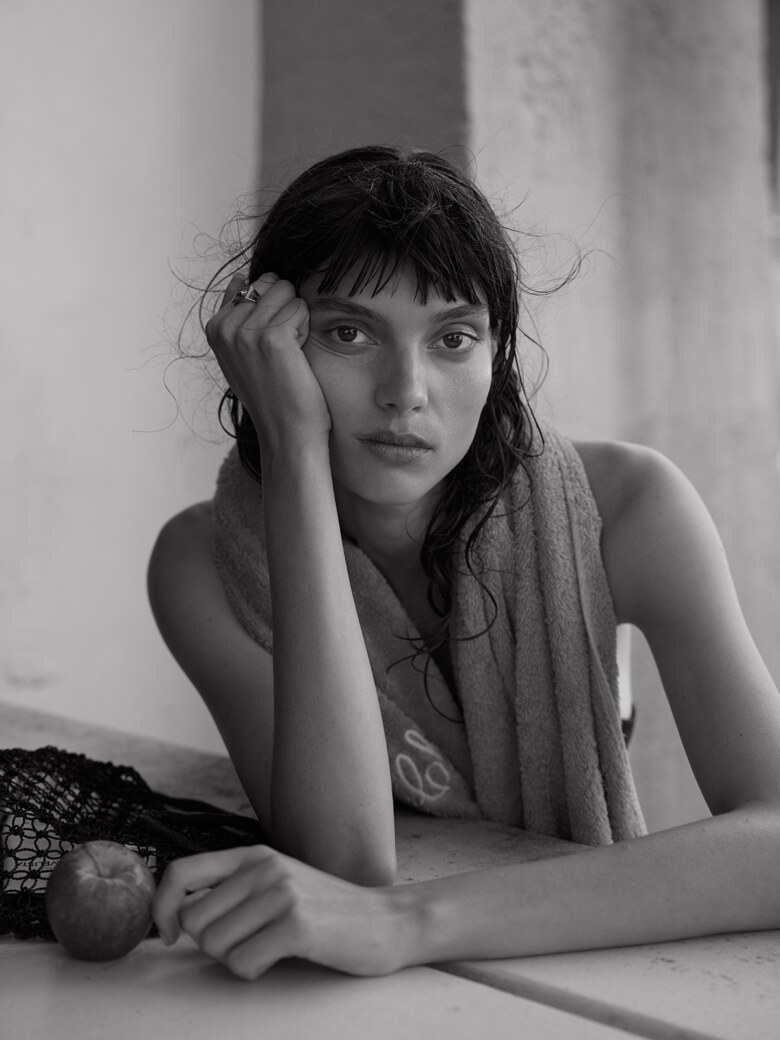 RETURN TO COUNTRY BY CHARLEE FRASER AND NICOLE BENTLEY
I was recently at the Tasmanian Art Gallery and Museum, where the very first exhibition as you walk is dedicated to the history of Aboriginal people in Tasmania. I was in that room for hours, reading every single caption, every single part of the history. I ended up staying until the gallery closed—I didn't even see any other exhibits. To grow up in Australia is to grow up with very little education about our Indigenous heritage. I am a proud Awabakal woman, but because I didn't grow up with a family that was raised on land with traditional values I couldn't turn to my family to get the information that I wasn't getting at school. A few years ago I began my own cultural journey, looking to educate myself about this part of my heritage that I felt so strongly connected to.
As part of that journey I attended the Darwin Aboriginal Art Fair in 2019, where they were hosting an Indigenous fashion runway, which was one of the first steps the Art Fair had taken to expand their reach from art into fashion. That's where I met Grace Lillian Lee, co-founder of First Nation Fashion + Design (FNFD), a collective that is working to create a self-sustaining ecosystem of Aboriginal creatives in the Australian fashion industry. 
Grace was running the fashion show at the Darwin Art Fair and I had briefly met her foundation partner Teagan Jan 'TJ' Cowlingshaw, a few years earlier at an Indigenous runway show she had organised and that I had modelled in. I began speaking to them about the journey that I was on, and the ways I wanted to marry my career in fashion with my culture and heritage. Grace and TJ said "I think we're on the same path".
I knew I would be working with them and with FNFD in some capacity, but it wasn't until last year, after I had returned to Australia from New York because of Covid-19, that I was able to take on a role as ambassador. In December I spent two weeks on country as a mentor in their 'Walking In Two Worlds' runway event in Cairns. It's very difficult to describe the spiritual experience I had there, it was magical. The best way somebody explained it to me was to think of a really busy airport like Shanghai or LAX, and to think about how the energy of all those millions of people who pass through that space lingers on, even if the airport is empty. Being on country, you feel the energy of everyone who has been there before you. I found the experience evolving and really spiritually and emotionally awakening.
I'd never been on country before, and hadn't met many elders before either. So while I was incredibly excited I was also nervous. I still struggle with the identity crisis that comes with being mixed race. You often feel as though you don't fit in anywhere, like you aren't white enough to be one thing, and not black enough to be another. It can make you feel extremely isolated at times, and it's something I still struggle with. Because I was raised in a white social background and didn't grow up with a cultural connection to my Aboriginality, I felt for a long time that I might not be accepted, that I wouldn't be "Aboriginal enough". But when I got to Cairns, everyone was just so accepting. Our elders want people to learn and grow and educate and share—they just want to continue the culture. It was really heartwarming to discover that.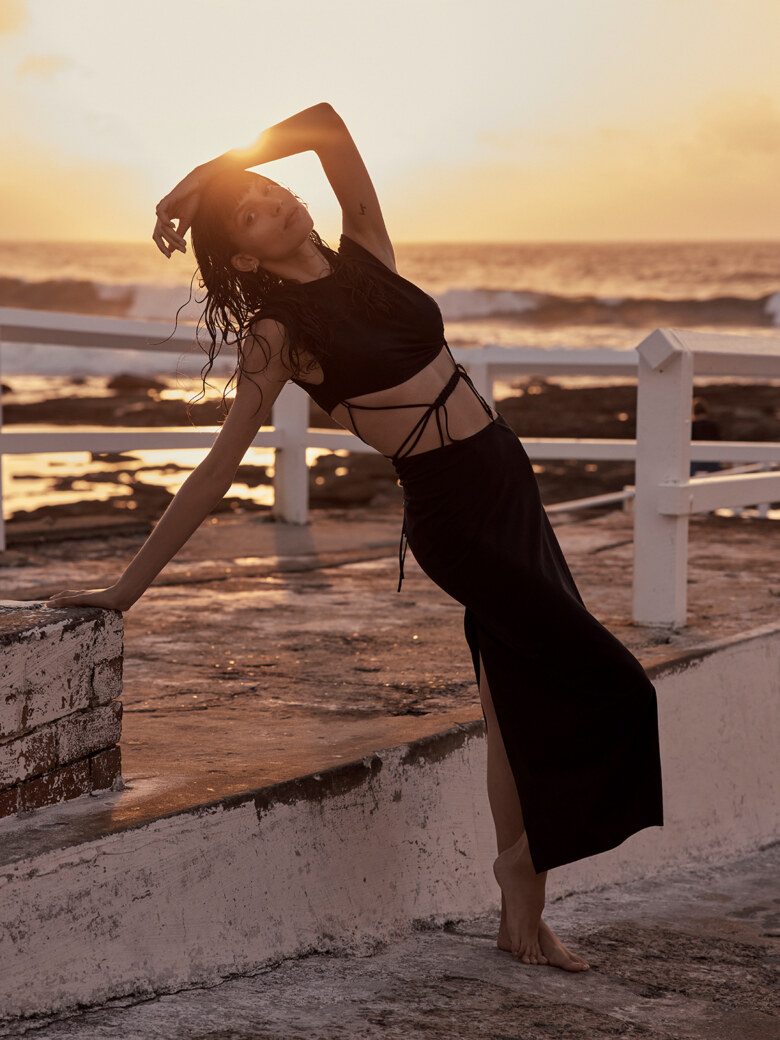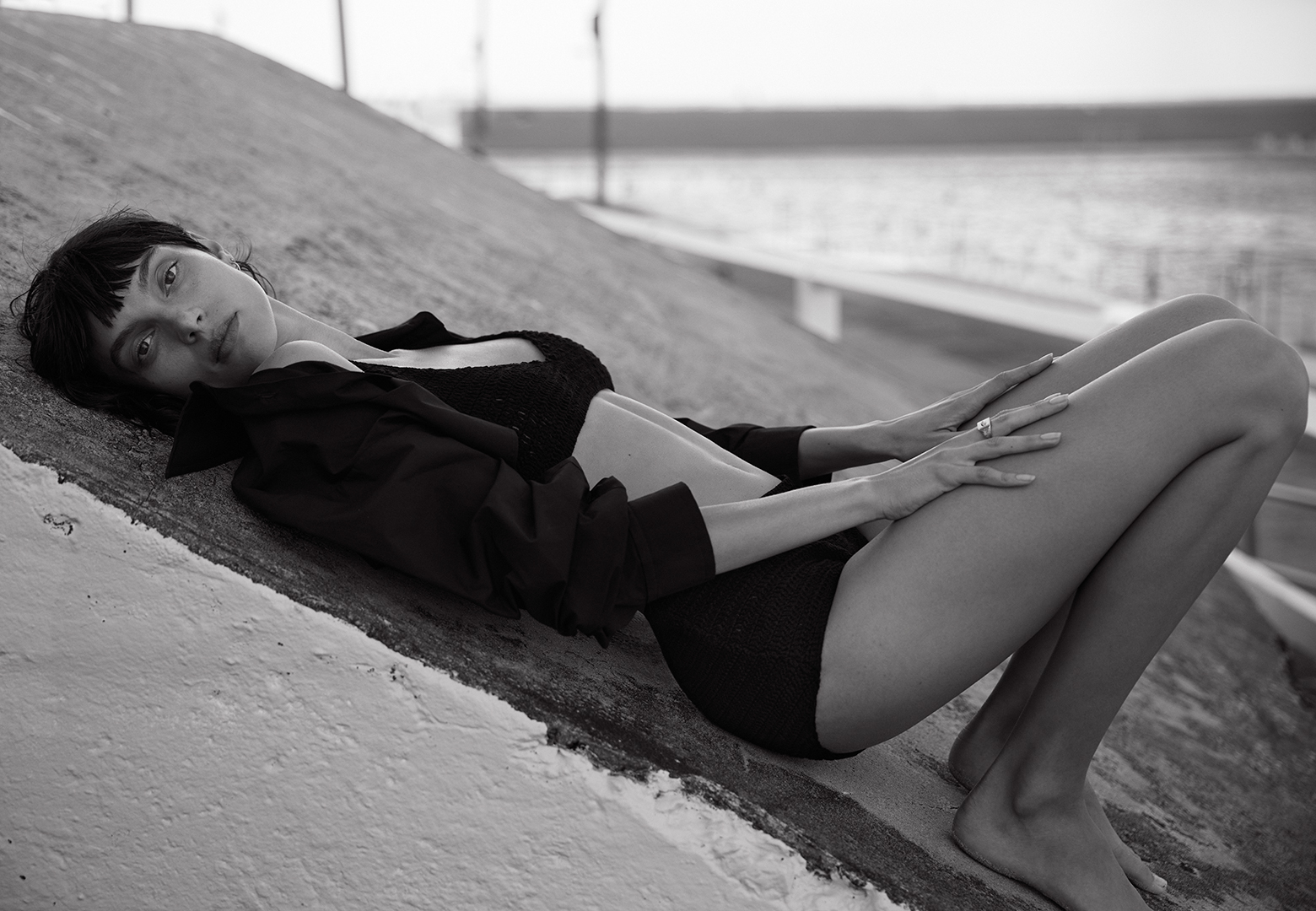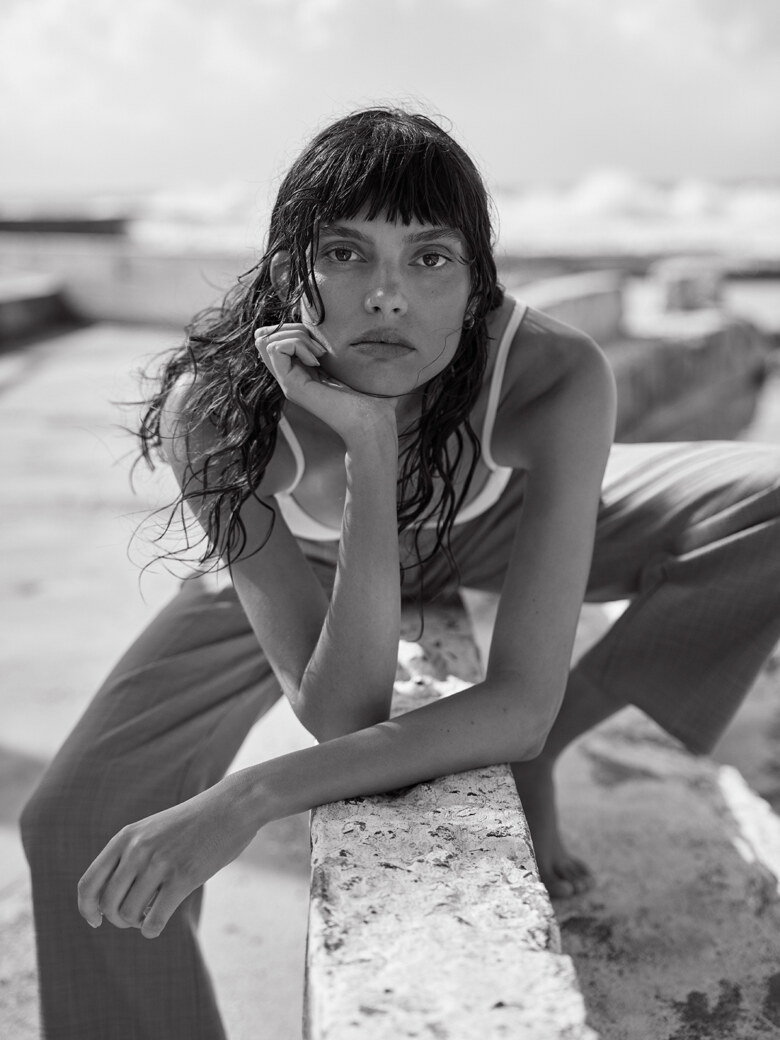 I've always been so proud to be Indigenous Australian, so it's never been a struggle to talk about it. But something I have struggled with—particularly after the Black Lives Matter reckoning last year—is that I feel like everyone is now shining the light on me and asking me to answer all of these very complicated questions. Almost as if people think I am the only Indigenous voice in fashion. I was on a voting panel for an event last year, and I was the only Indigenous person on the panel, and I thought, 'I'm not comfortable with being the only Indigenous voice here'. It's confronting because I don't know all of the answers. In order for me to advocate for my culture, I need to be as educated as I can be. I want to make sure that I'm respecting my own people in the best way that I can with the voice that I have.
Something we are really promoting with FNFD is helping to grow a Indigenous ecology within the Australian fashion industry. It's not just about seeing models being represented, we want representation across every facet of the industry—stylists, designers, pattern makers, photographers, hair and makeup artists, videographers, bookers, PR people, everyone. Visual representation is important because it's essential to see Indigenous beauty on billboards, and in campaigns, but there's so much more that goes on behind the scenes. Our goal is to nurture anyone who is interested in the creative industries, arming them with the right contacts and work experience so they feel like they can pursue their dreams.
You can learn more about First Nation Fashion + Design here.
SIDE-NOTE acknowledges the Awabakal people as the traditional custodians of the land on which this project was produced. We pay our respects to Elders past and present. We extend that respect to Aboriginal and Torres Strait Islander peoples reading this.