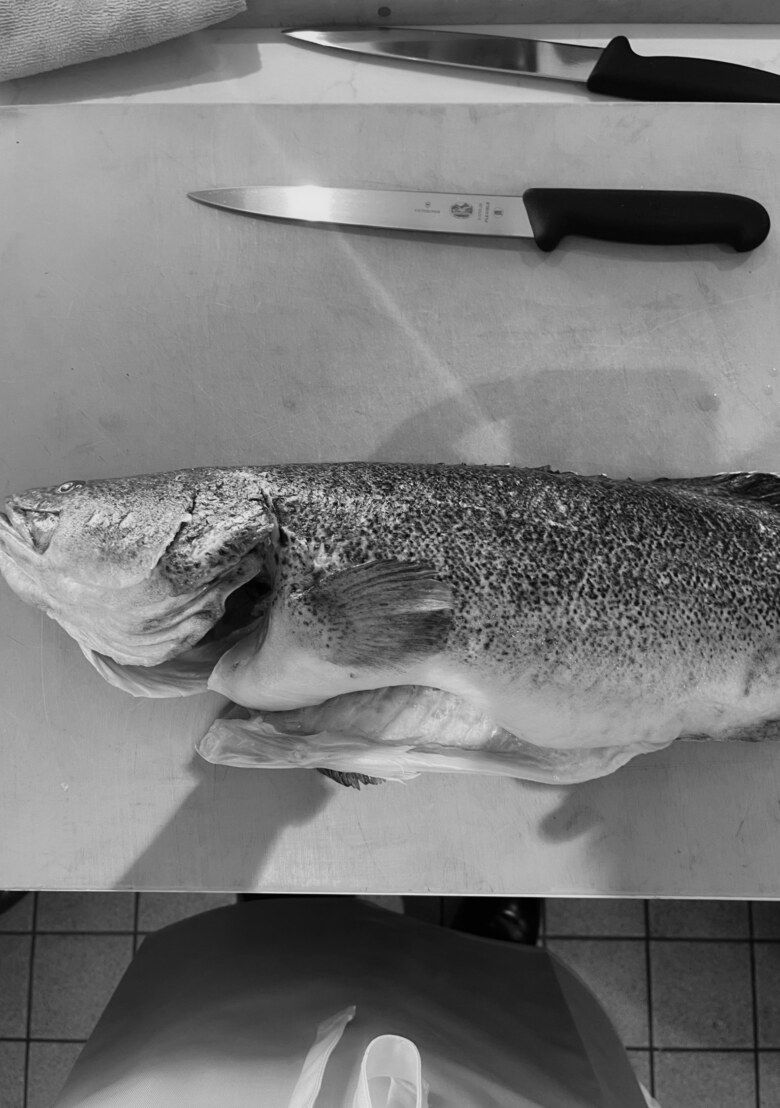 A MORNING WITH CLARE SMYTH AND HUBLOT BY DARREN MCDONALD
Clare Smyth MBE, is the first and only female British chef to hold three Michelin stars in the UK. She is renowned for her ability to shift the perception of the would be 'humble' ingredients and 'traditional' cuisine and imbue her menu with a sense of nostalgia. Smyth's pioneering creativity is recognised globally – her first restaurant, Core by Clare Smyth was the first restaurant to enter the Good Food Guide with a perfect 10 score, she famously cooked at the Royal Wedding reception of the Duke and Duchess of Sussex, and last year she became an official friend of Swiss watchmaker, Hublot, with whom she shares an unbridled spirit for uniqueness and innovation. Earlier this year photographer Darren McDonald spent time in the kitchen of Smyth's first international restaurant, OnCore By Clare Smyth, at Crown Sydney, as she masterfully shared her craft and demonstrated the meticulous expertise and passion for fine artistry that is synonymous with her culinary offering and the Hublot brand.
Recently I had the great privilege of being invited to a cooking class with one of the worlds best chefs – Clare Smyth. This being a press event, my expectation was that the learning component would be insubstantial. I imagined we might be spectators to a demonstration, followed by some light practical application. Let them whisk together a vinaigrette and chop some herbs while they finish their champagne type of thing. 
Had that been the extent of the experience, I would have been satisfied. For me, an enthusiastic but amateur cook – just to be inside the gleaming new kitchen of a three Michelin star chef was thrill enough. 
My curiosity about professional kitchens that function at the level 'Oncore' does relates to the mechanics of the operation. We know that everything is time sensitive, requiring hours of preparation and focus to arrive at the final assembly in synchronicity, but it is fascinating to witness in person nonetheless. I watched observantly from close distance as staff around me prepared for dinner service, all of it appealing immensely to the part of me that reveres order and tidiness and structure. Everything in its right place. Satisfying.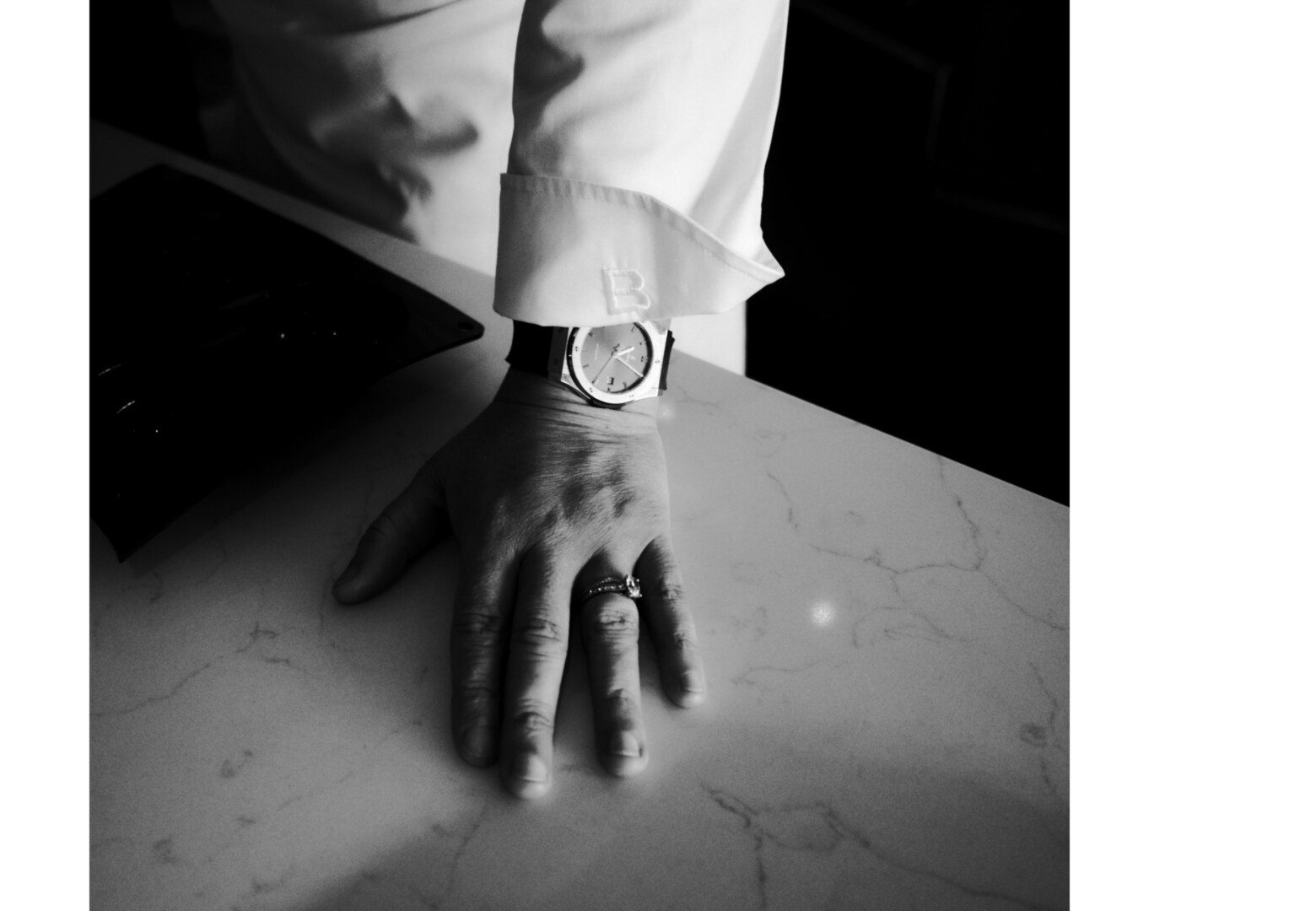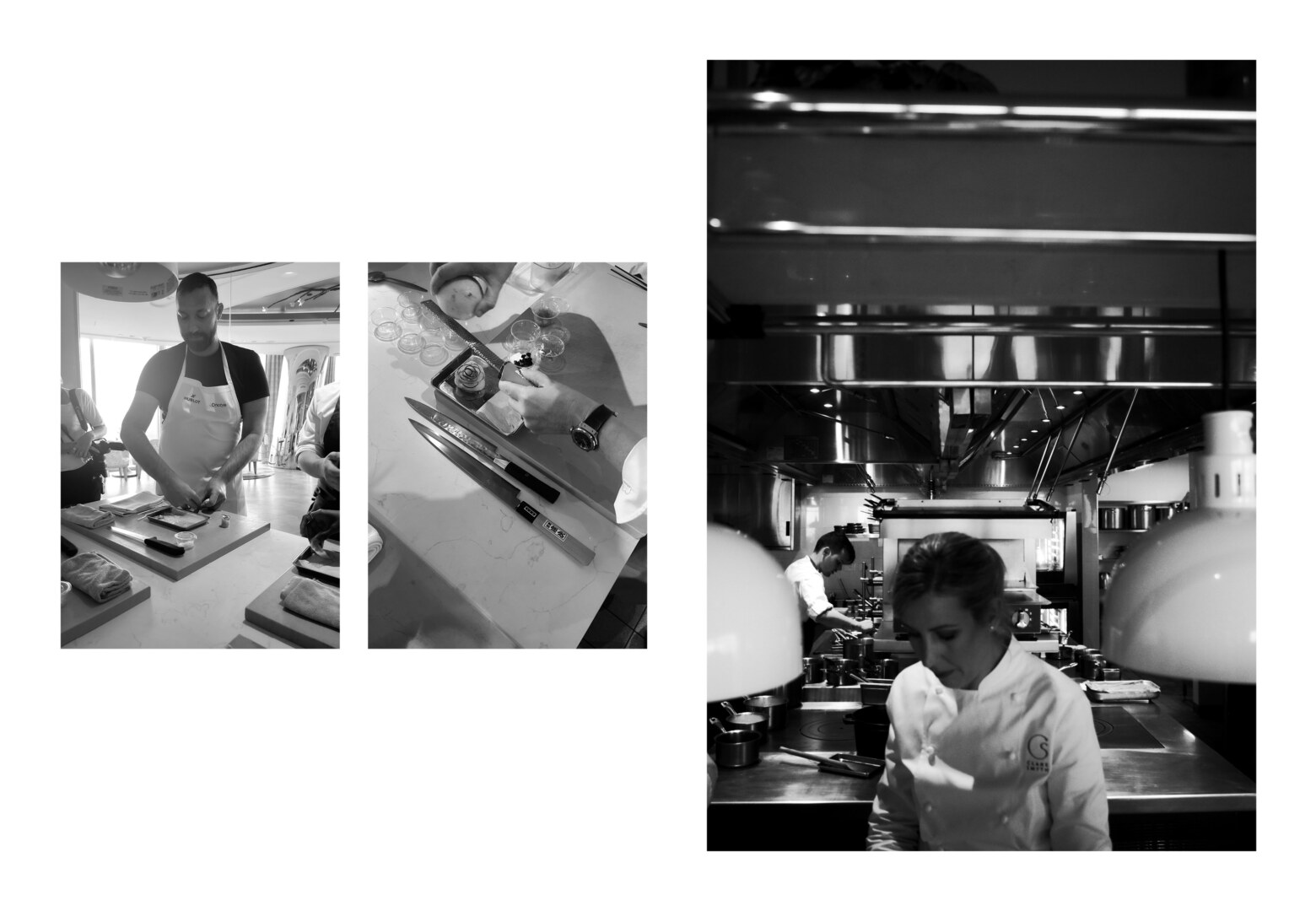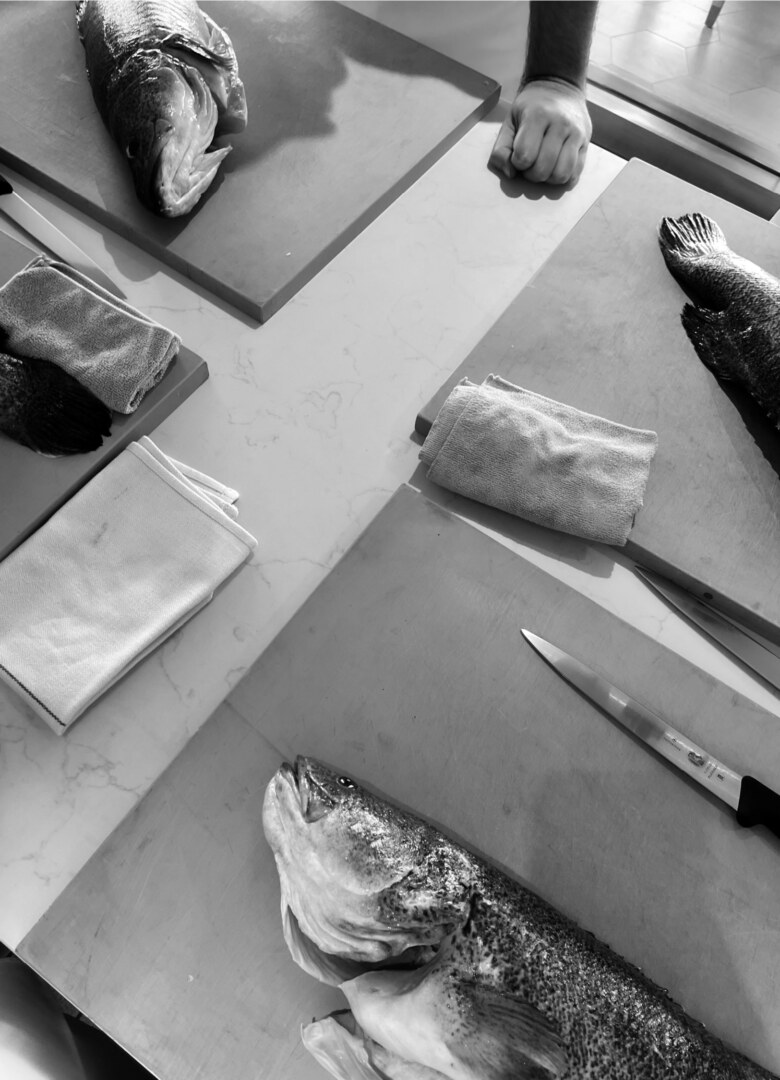 When the class began I thought I misheard Clare when she announced that we would each be filleting our own 4kg Murray Cod. Of all the things they could have chosen for the unskilled to attempt, this might have been the most daunting. The huge fish landed on our cutting boards and Immediately the chatter subsided and attentions sharpened. 
As we bungled our way though the process, I kept wondering why they had not given us a less challenging assignment. It occurred to me that this was an environment in which pressure and the acquisition of new skills was ubiquitous. Expected. Standards were to be kept and visitor or not, there was no inclination for these benchmarks to go unmet. 
I had been asked by my friends at Side Note to take some pictures. I had to explain later that my hands were never available to use the camera. The result are some quite mediocre images I managed to take on my phone, but a wonderful learning experience I am very grateful to have been asked to attend. – Darren McDonald
___
SIDE-NOTE acknowledges the Eora people as the traditional custodians of the land on which this project was produced. We pay our respects to Elders past and present. We extend that respect to Aboriginal and Torres Strait Islander peoples reading this.