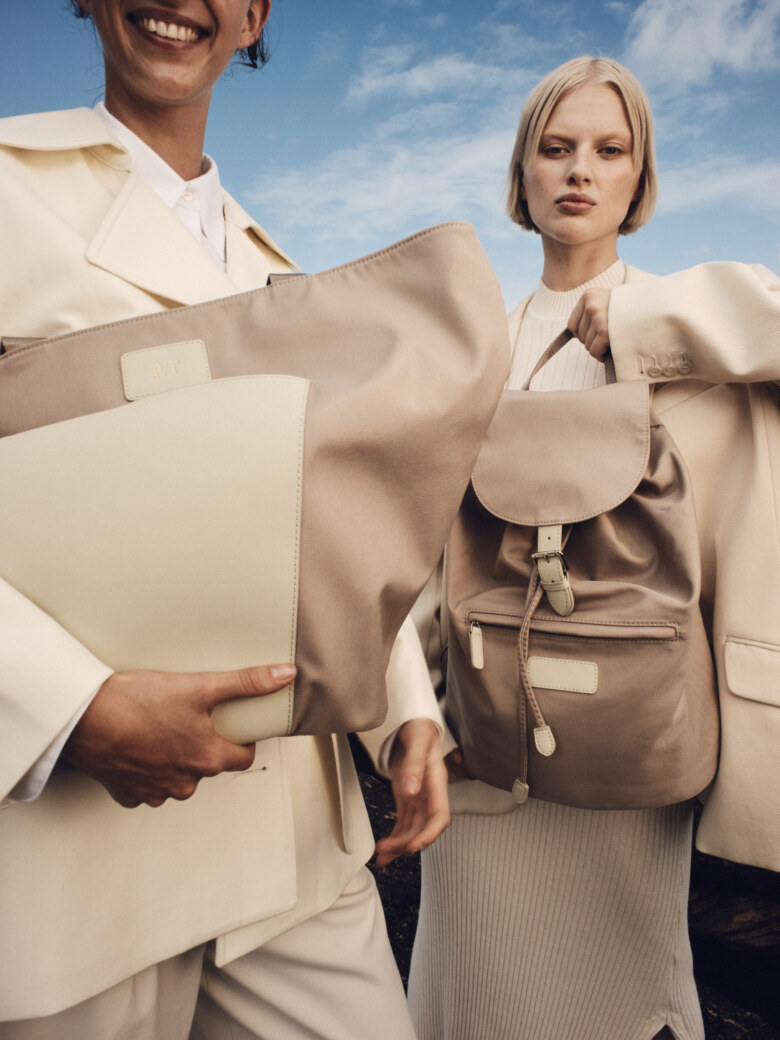 WHAT GOES AROUND – A PROJECT WITH THE DAILY EDITED BY DANIEL GOODE AND JAMES CAMPBELL
This week, The Daily Edited launched it's first recycled nylon collection – the five piece capsule is the brands first foray into recycled fabrications. The following is a WhatsApp transcript, (pre spin class) with TDE co-founder Alyce Tran.
KC: Hi Alyce AT: Hi Karla KC: How are you ? AT: I'm well, just went for a walk, about to go to spin KC: Wow, well done KC: Have you always been this active? AT: Absolutely not – just got active during the height of covid KC: So a few questions people will know slash can read elsewhere but just for context I wanted to start with some TDE background AT: Yep KC: When did you start the business? AT: The business was started in 2011 – it was actually a blog with a clothing line back then, the accessories line was launched in 2015 (I don't feel like it was a proper business until 2015) prior to that it was more of a hobby that my co-founder Tania and I had KC: Why did it change from clothing to accessories? AT: The clothing line never achieved any commercial traction and an experiment with some small leather accessories went really well commercially! 
KC: What else were you doing at the time AT: I was a lawyer until mid 2015! KC: Did you have a certain goal in mind that would justify you leaving your lawyer job to focus on TDE full time or did it happen naturally? KC: And did it feel like a risk? AT: At the time there wasn't really that goal, the goal was to make some extra money to spend on nice things! It didn't feel like a risk leaving a career in the law as by the time that decision was made the business was quite substantial AT: It's a story well tread – lots of podcasts on this point 😂 KC: I did preface!!! 
KC: Ok can you describe your upbringing and Kim and Charlie, are you close to your family? AT: I'm extremely close with my family, I like to call and text my sister a few times a day (to her dismay) and speak to my mum most days AT: I grew up in the Adelaide Hills and my parents had a strawberry farm, they were extremely hard working and our lives really revolved around work etc KC: I feel like as your friend I always come across the odd person that thinks you have it 'made' and i get quite defensive as I am familiar with how hard you've worked and continue to work – do you come across this and what do you say to these types.. if anything AT: I think i've been quite open publicly about how not glamorous my life is. I guess my messaging has been you can get anywhere if you just try! KC: How would you describe your leadership style? AT: TDE has quite a flat structure, I work collaboratively with our team and get involved in every aspect of the business so I guess in terms of leadership I would say I am supportive and adaptive KC: I have asked for your opinion on things before and sometimes you are (necessarily) brutal KC: Do you take that as a compliment? AT: Am I brutal?! I just think i'm direct, I don't like to fuss about KC: I mean I think it's good and as i said, necessary… AT: For example one of my friends asked her about accessories for a friend of hers getting married – I said "I don't care" and "just choose something and i'll sort it out" KC: I think thats pretty efficient.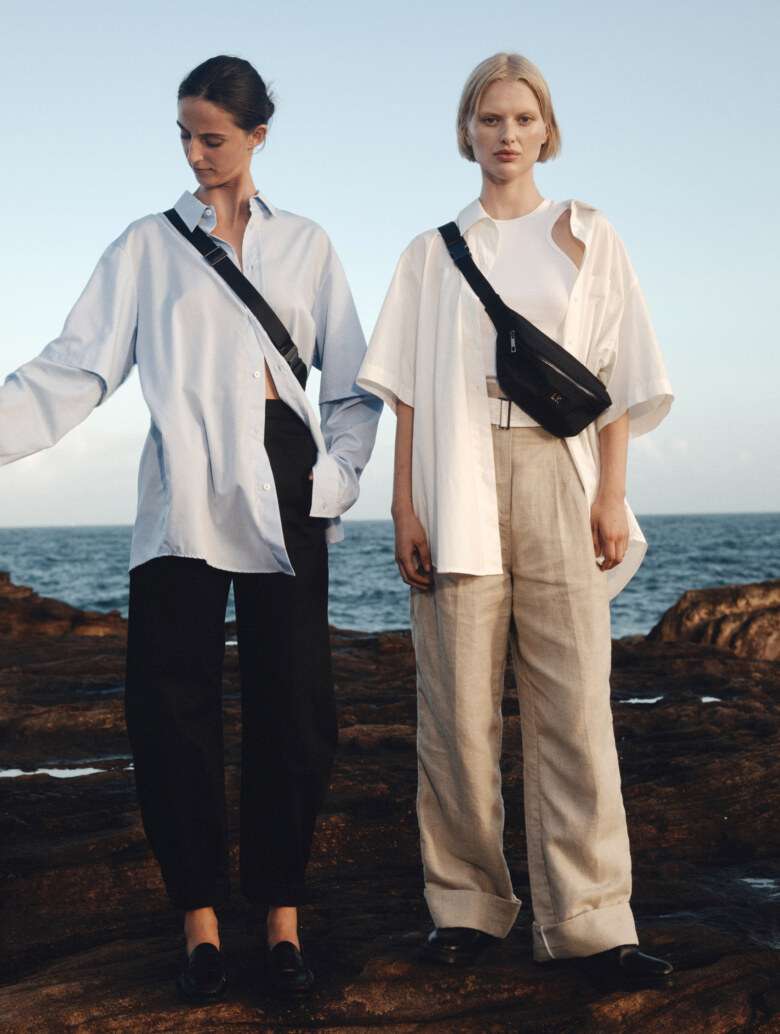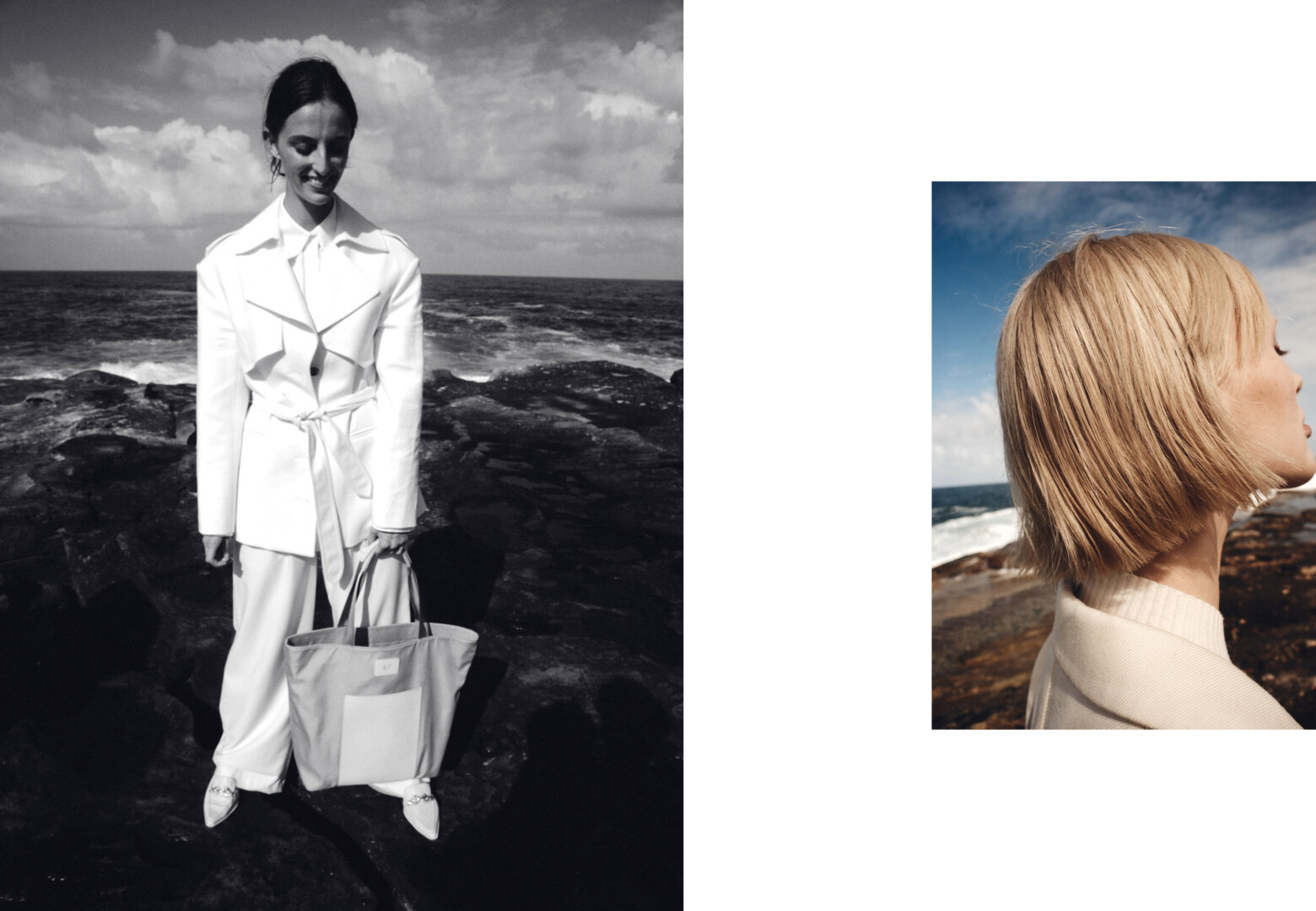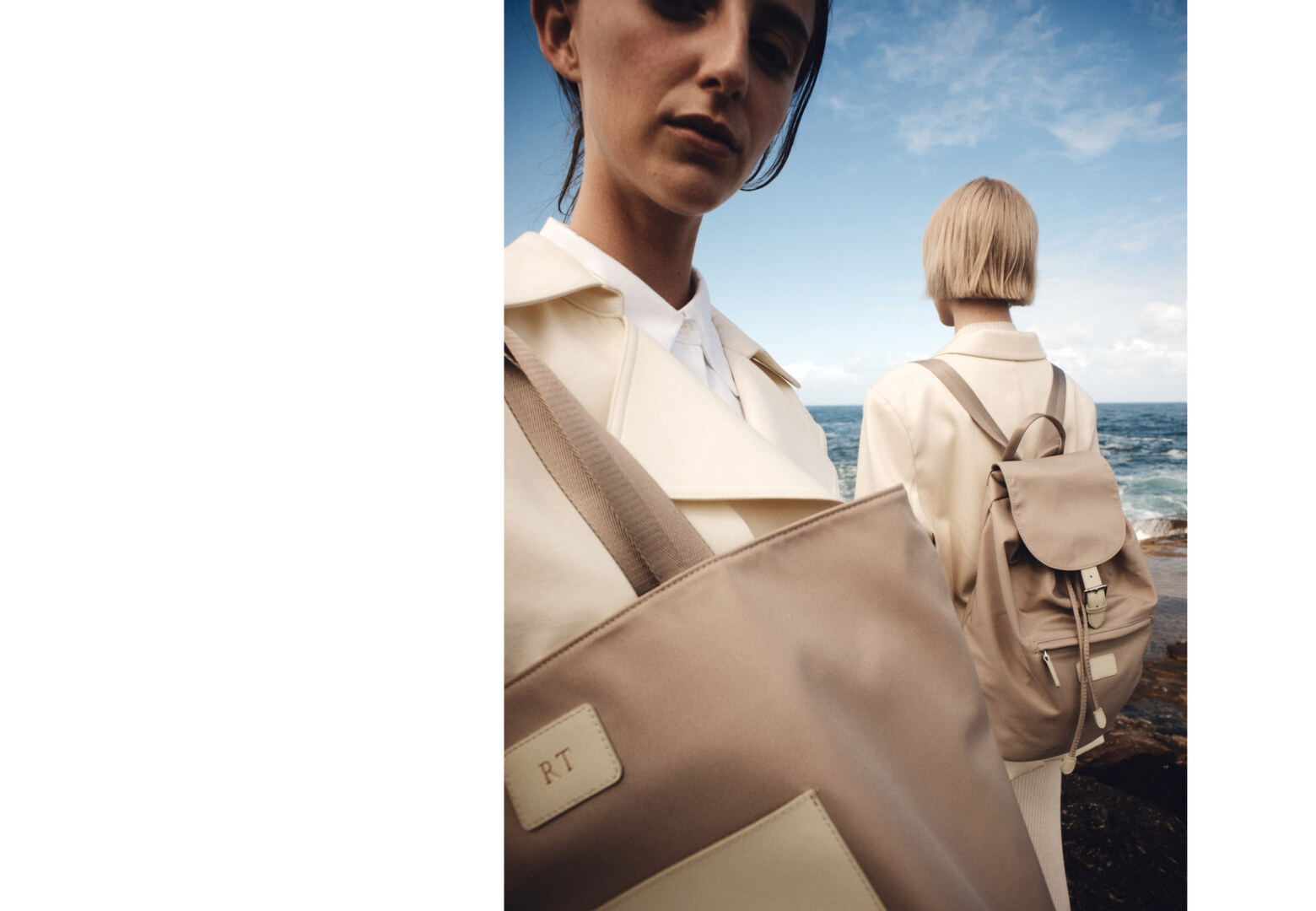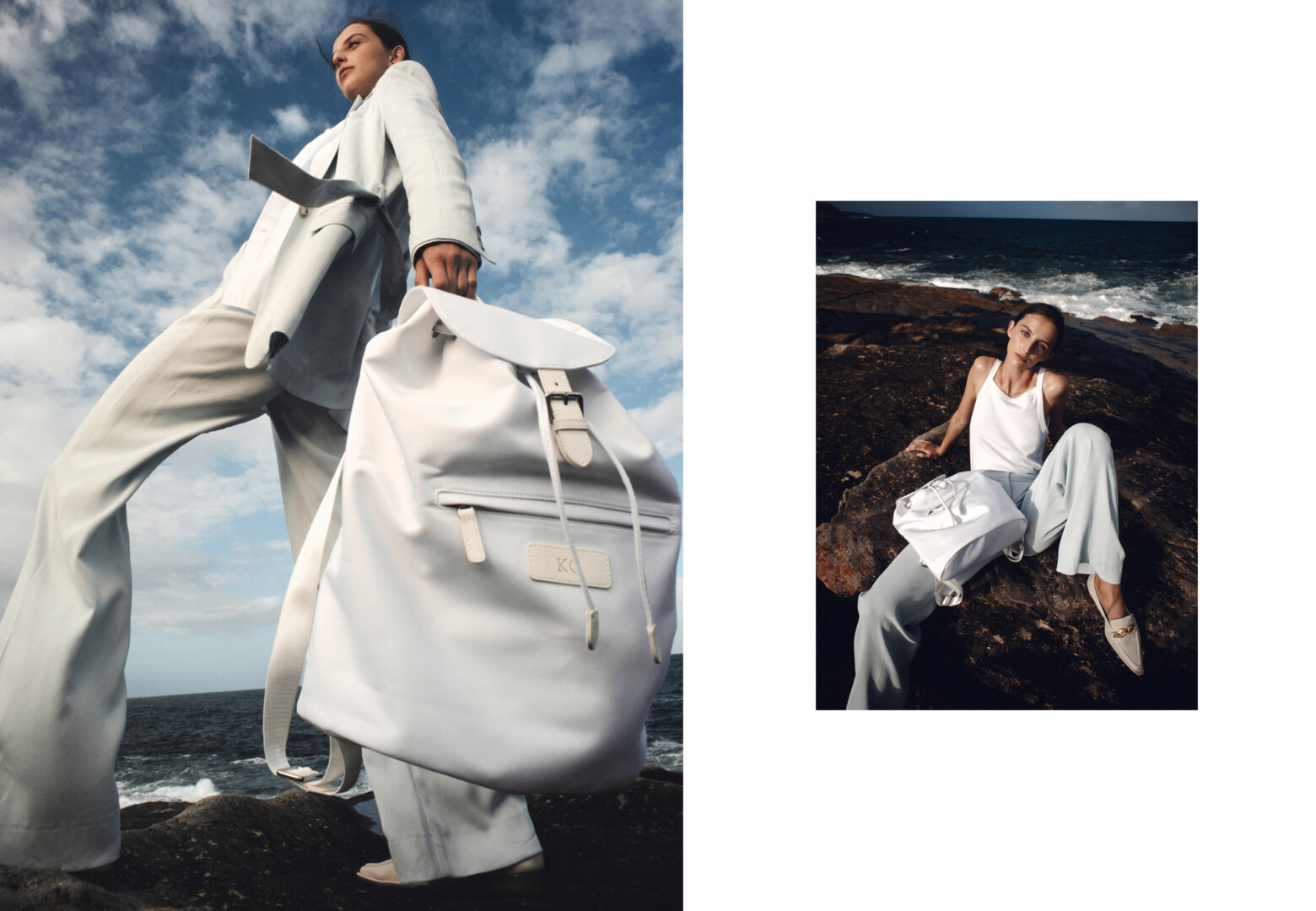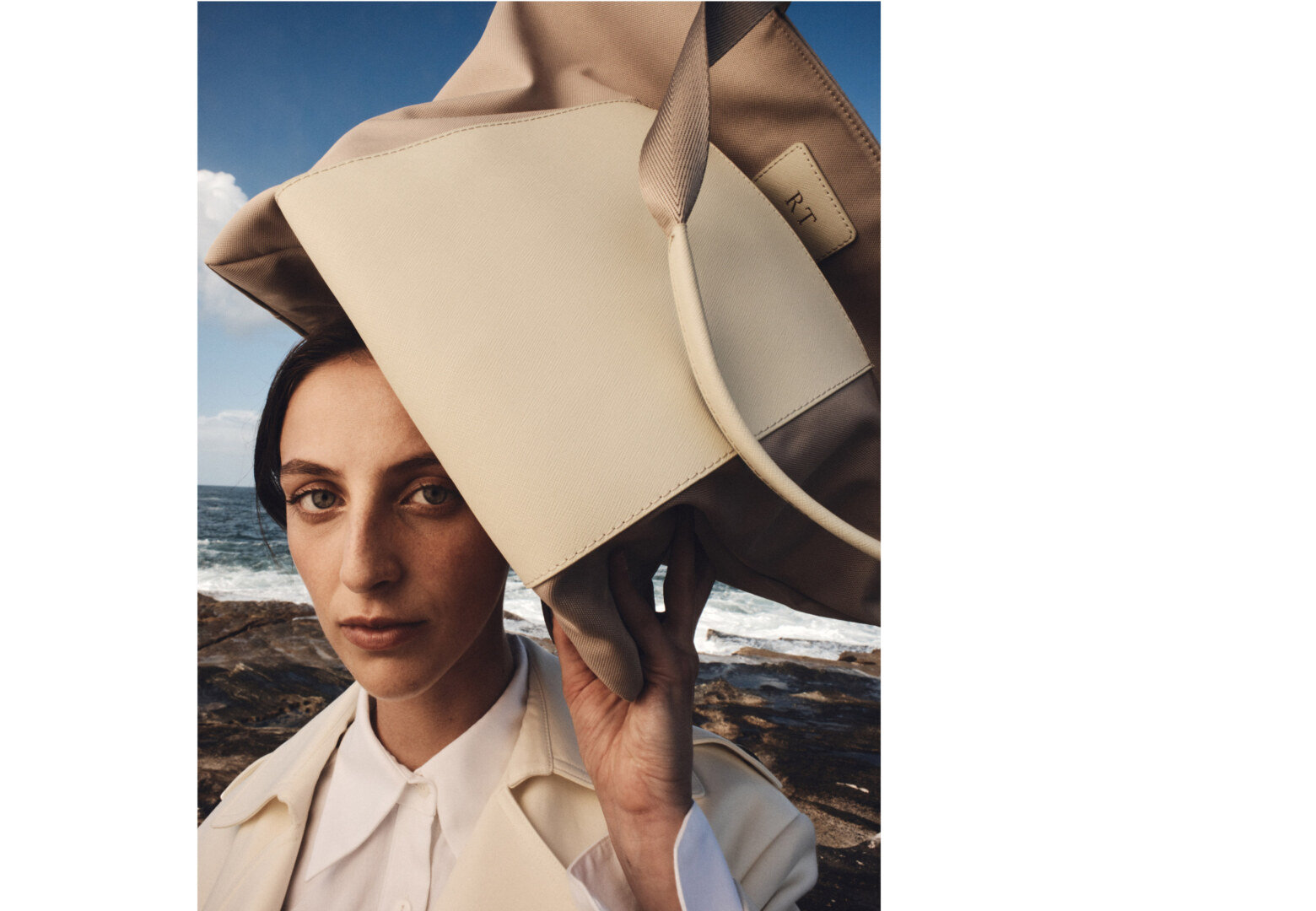 KC: I remember when I asked you about SIDE-NOTE your first point was, 'Yes but how is it going to make money, this is not a business plan?' AT: Haha KC: …and then we talked about how people from magazine land care too much about what people think, if we are a start up, you just need to act like a start up, do what we can afford stop moaning about whether people will think its cool KC: Both – have stuck with me so thanks AT: I'm glad 😂 KC: A lot of people attribute the success of TDE to you as an individual – do you see why ? AT: It's very flattering – obviously it's a team effort but as i've shaped the brand creatively, built the culture of the business, have been willing to take risks with product, marketing and expansion of the brand I think this is why some people would describe me as the driving force
KC: You aligned the brand with celebrities and faces early on – why did you do that ? AT: To assist with increasing awareness of the brand AT: To align the brand with tastemakers AT: To lift the brand out of social media KC: Did it work ? AT: I think so! You can't really measure these things but obviously the marketing strategy implemented for the business in the past has helped build it up AT: We only have another 15 mins BTW KC: Lol KC: How old was TDE before you did physical stores? AT: We did our first physical store in 2016 at David Jones Elizabeth St KC: Is the digital vs. store customer different if so, what are the main differences? And do you continue to see value in a physical presence? AT: There's a lot of cross over, a lot of people looking online and then going into store and vice versa AT: Yes – I don't think people are going to want to stop shopping in real life and having that one on one physical service experience.
KC: I feel like there's a significant amount of material that talks about the secrets of direct to consumer businesses – both articles and videos that play in Facebook feeds – do you read? AT: Yes AT: What are the "secrets" though KC: Well I don't know i was hoping you could tell me AT: There's a lot of material on the sea of successful direct to consumer brands out there AT: I guess it's because they're not laden down with concepts around wholesaling, presenting "collections" etc. AT: They're trying to solve issues their customers are having essentially KC: I think TDE is a successful DTC business so i am just wondering if you read all the stuff to learn more, or if you think there's a lot of fluff out there and you think in your head it's common sense AT: Send me some links and i'll let you know! AT: At the end of the day I think it just comes down to product and experience KC: What have been top 5 turning points in the business? AT: Deciding to offer personalisation, doing a pop up store at Westfield Sydney, expanding into the US AT: Hrmmm KC: What time are you going ? AT: Moving into more of a lifestyle accessories category AT: I've just been dropped off, class starts at 9.15 KC: Favourite campaign ? AT: Hailey Baldwin – you helped us with that AT: It really put us on the map KC: What a loaded question.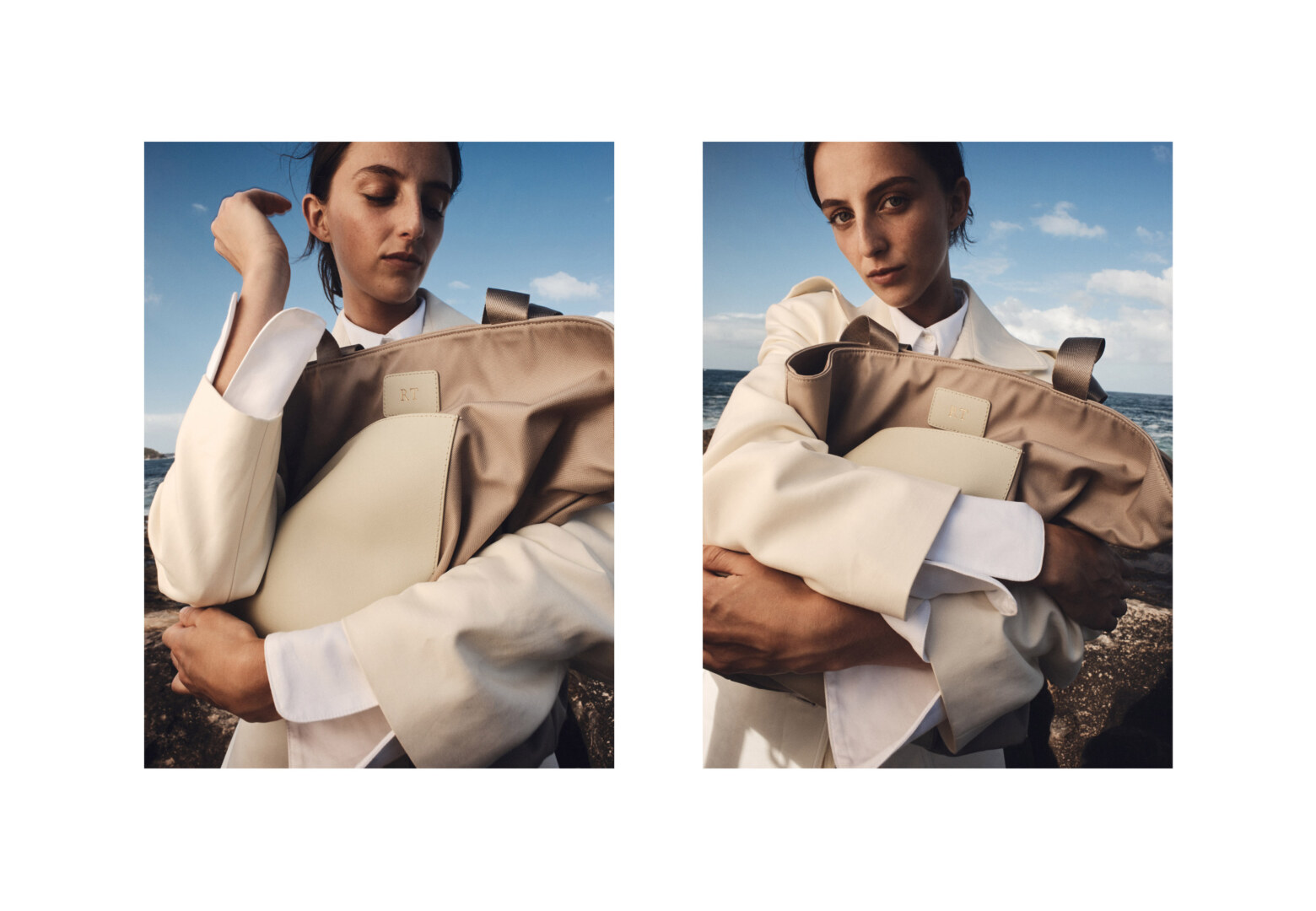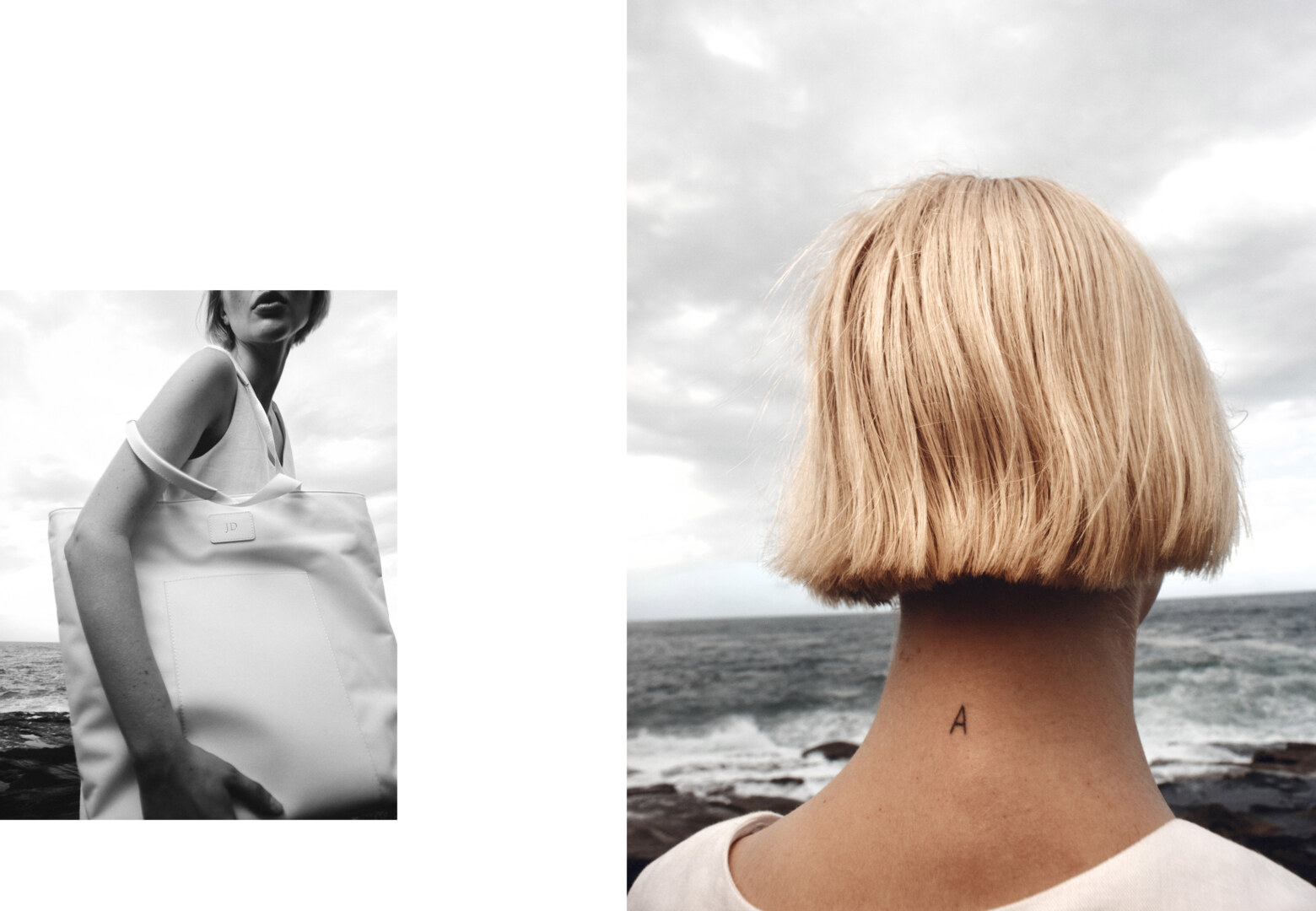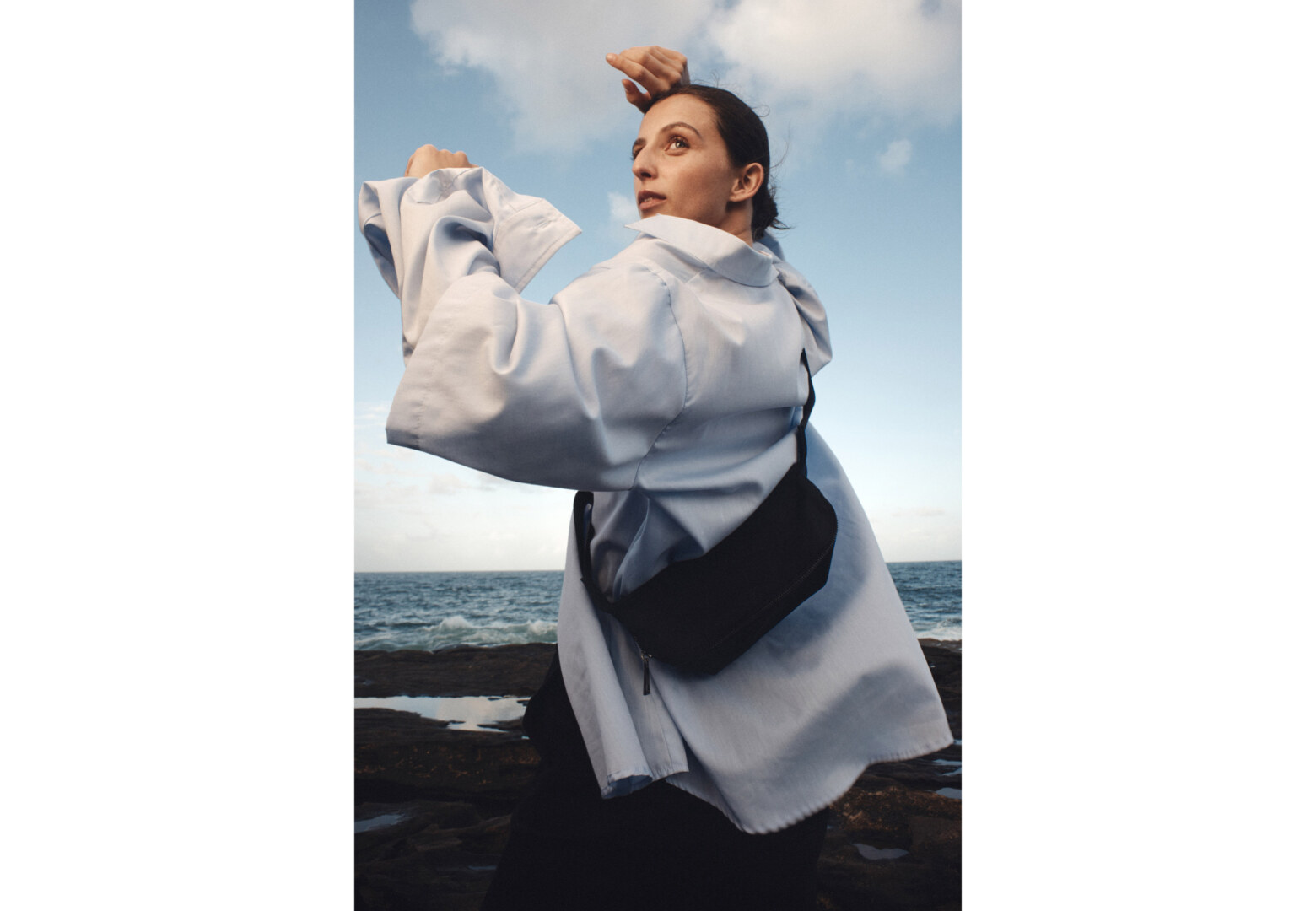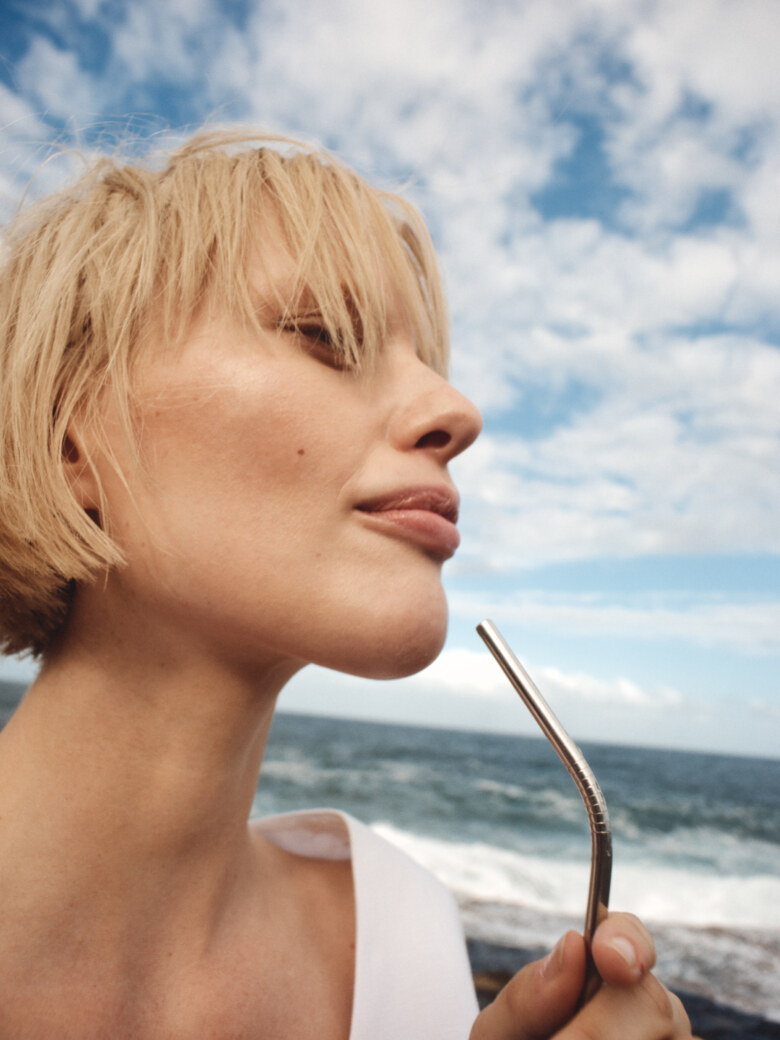 KC: best opportunity TDE has afforded you, personally ? AT: Oooh perhaps travel – being able to travel a lot around the US in building up the business there KC: biggest challenges / obstacles ? AT: continued growth – the expectation that we keep going up and up KC: what do you think of aus fashion industry on the whole ? KC: and.. what do brands stuff up ? AT: I won't answer re what I think other brands don't do well – that's totally not my place and what do I know! AT: Australian fashion industry – extremely innovated, so much potential and so diverse AT: love that zimmerman kill it but then also brands like culture kings kill it AT: did you know they sold for $200m KC: culture kings ? AT: yes KC: i think i read it on reddit KC: what are you fighting for ? AT: hrmmm a better life KC: what would be better ? AT: lifestyle, my work life balance, maybe a great life for a non-existent family
AT: i'm leaving my phone now but let me any more questions you might have KC: is it weird that i keep writing why you're spinning ? KC: how many tabs do you usually have open ? KC: do you have an unread email count on your phone screen KC: how come you have so many nice outfits ? KC: Do you think there's space for more brands in our market? KC: What's been the most successful/popular TDE item ever KC: At what point did you feel like you weren't going to die while doing spin and start enjoying it KC: Like actually how many classes before it was bearable AT: no it isn't AT: 10 AT: yes but it's always at 0 as I read emails as they come in and respond straight away or flag to come back to AT: because my sister holds me to high standards of dress and I love fashion AT: Yes for sure – there's always a niche to fulfil AT: I never go hard enough to think i'm dying AT: not many! get on it KC: Lol ok thank you KC: And lastly what's your favourite and least favourite product? AT: hard to say a least favourite but maybe one of our men's wallets with a coin pocket – who carries coins but apparently they do! KC: And have you ever been surprised by something's success ? AT: yes but I can't tell you what or maybe i'll throw a red herring out there for our copycats KC: What do you do about the copycats ? AT: let them run their course and remind customers that TDE produces high quality product, is reliable and our service is 10/10 KC: 👌🏼 KC: Thank you for your time alyce TRAN ❤️ AT: my pleasure
SIDE-NOTE acknowledges the Eora people as the traditional custodians of the land on which this project was produced. We pay our respects to Elders past and present. We extend that respect to Aboriginal and Torres Strait Islander peoples reading this.