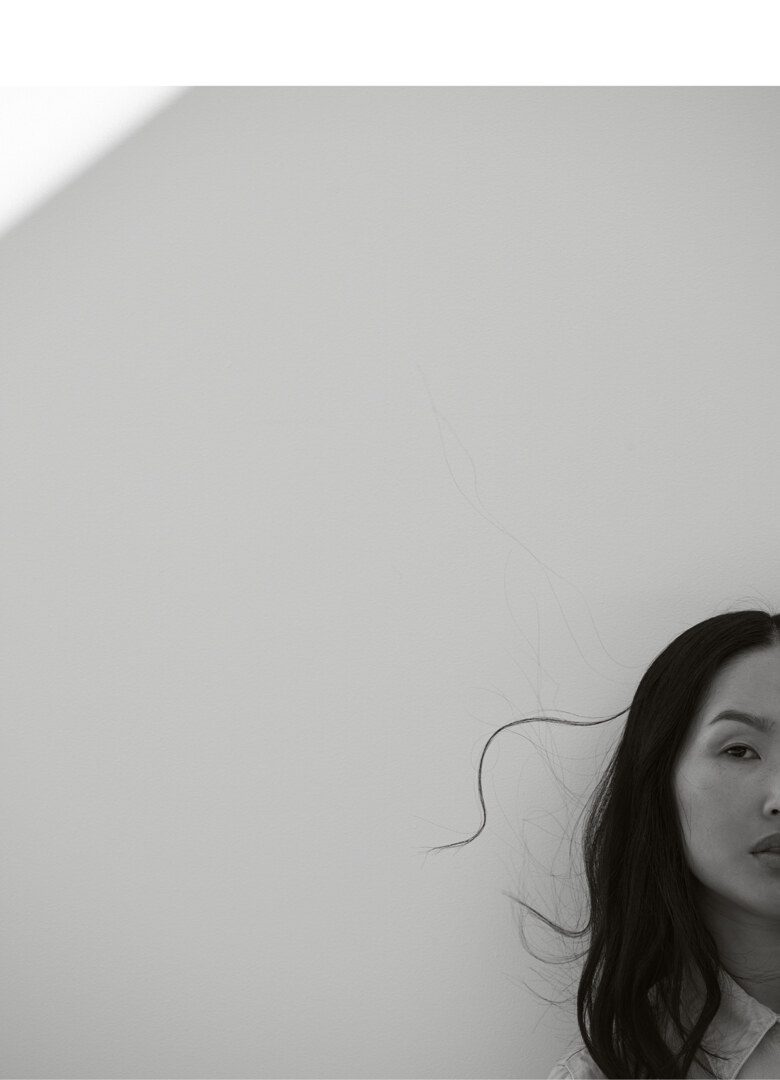 THIS IS ME – A PROJECT WITH NOBODY DENIM BY JAKE TERREY AND JAMES CAMPBELL
How does one be their most authentic self? This question affords deep consideration and initiative to revisit. However, it is a question worth considering. In our current atmosphere of carbon copies, realities that lack sincerity, fabricated lives skewed by that of social media, authenticity proves dubious. But, it is authenticity that is required now more than ever. We crave relatability and genuineness to ensure our true selves cease to be lost amid the performance. We seek out truth to bulldoze the archaic stories, expectations and conditioning that governs us. We turn inward to acknowledge and show compassion towards our individuality and permit ourselves to express that externally, to express what ultimately makes us human. In a time of uncertainty, we rely on the only thing that is certain: ourselves. 
In partnership with Nobody Denim, we sit down with five of Australia's female powerhouses to celebrate their transformation of self. We delve into their self-expression journey, exploring how our evolution at an individual level inspires at a community and global level. We discuss the importance of embracing one's individuality, the need for diversity and the freedom of self-expression that is not yet granted to all. In discussion with these influential women, we present a lineup of trailblazers whose mindsets leave us in utter admiration. With spoken words of truths, an impressive knowingness, and conviction to their voice, they unapologetically stand in their power. 
NICOLE WARNE SHADBOLT
Nicole Warne Shadbolt, a digital influencer with an audience of over 2.3 million, proves a pioneer that dominates the intersection of the digital and creative realm. Down-to-earth and welcoming, Nicole's nature extends an openness to others, her expansive mindset evident when in conversation with her. 
Nicole, how would you describe yourself?
I'm a wife, mother, adoptee, Aquarius. I'm introverted and extroverted at the same time. I'm adventurous, loyal, open-minded and forever an optimist. I'm a conservation enthusiast and an avid gardener.
What is something that excites you?
Innovation and creativity integrated with sustainability and technology that helps humanity and our Earth. The challenges we collectively face with climate change are very real, but it's encouraging to see how people are changing their approach with the wellbeing of our future at the forefront. It gives me hope that the next generation already have an instilled respect and mindfulness for nature and how we can protect it moving forward.
How has your perspective of authenticity evolved over the years?
I think we're all trying to find our most authentic self and to me that's an ever-evolving journey of experiences with ourselves and others. I think moving to New York really put a spotlight on the sheltered experience I had growing up in a small town in Australia, but also introduced me to a new world of self-expression. I found comfort in seeing people doing the most wildly freeing things, living their absolute truths. It was so liberating to experience and something I carry with me as I navigate my own authenticity. Then becoming a mother furthered my self-awareness, in the sense that I learnt how physically and mentally strong and vulnerable I could be simultaneously. For me, there's nothing more authentic than being a parent. It strips you back to what's truly important; health, love and taking care of one another. That's all that matters to me really.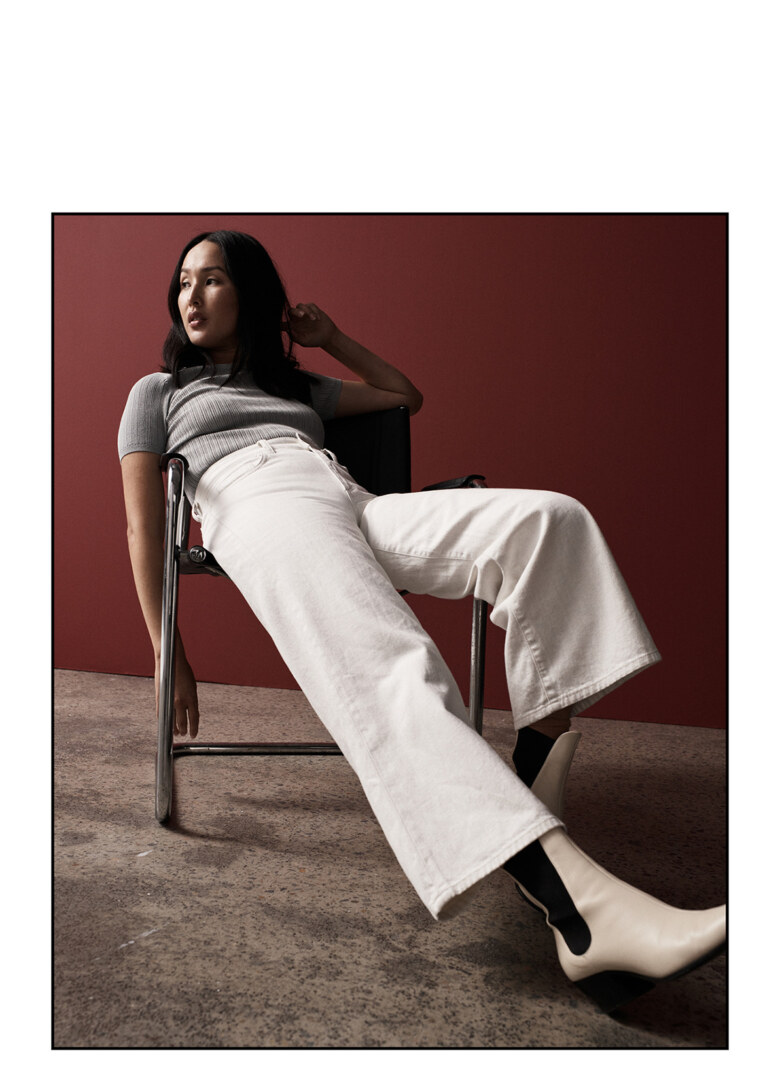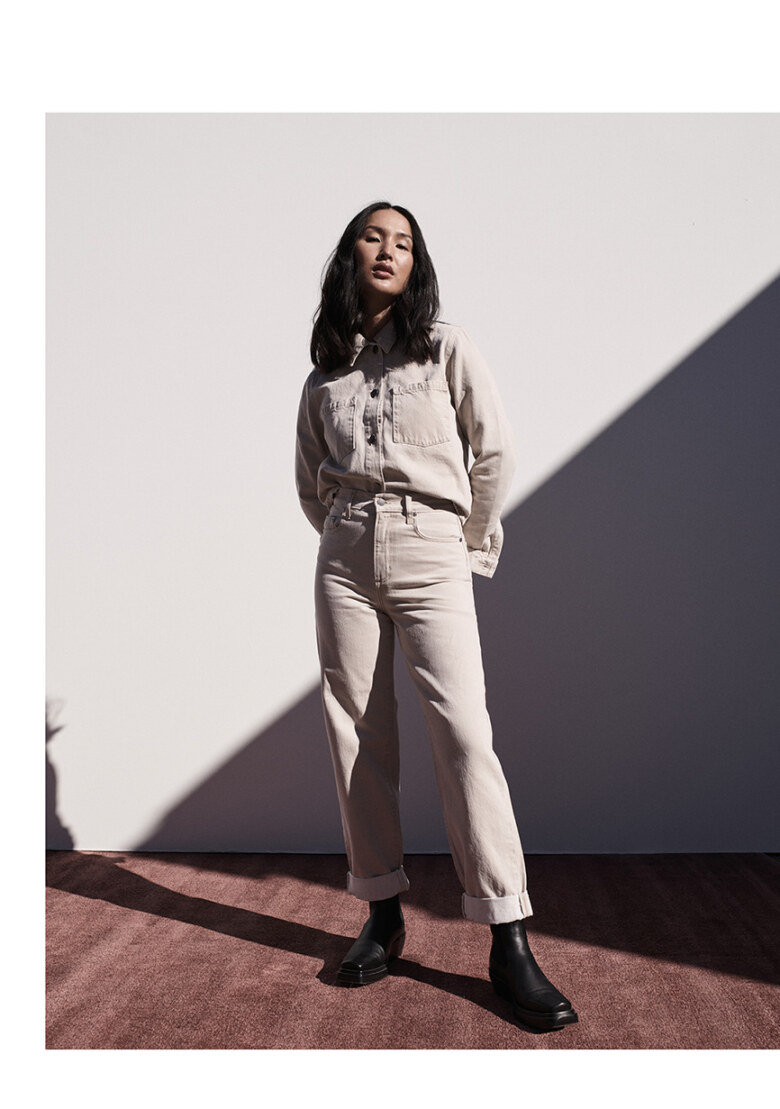 Tell me about the relationship between authenticity and social media. 
I never set out to build a business based around me as an individual, but authenticity has always been central to my social media. More than a decade ago I launched an e-commerce vintage store and originally my social media platforms were a tool to support the business and mission. At that time, social media was finding its feet and the concept of influencer didn't yet exist, so I could never have imagined where I would be today. I'm constantly learning my comfortability and boundaries around sharing parts of my personal and professional lives—there's always been a constant tug and pull—and especially now becoming a mother there's an added layer to that. I do believe authenticity and social media can exist peacefully together, but there's always going to be some form of self-projecting when there's an audience involved, whether that's consciously or subconsciously. I think if we were to be our most authentic self, we would live in the moment more and use our phone less but judging by my daily phone usage I'm still struggling with that concept.
How do you think a growth mindset (flexible, expansive, ever-evolving) benefits the wider community? 
I think when you have a growth mindset you are allowing a safe space for others, for their feelings, opinions and individualism to be heard. This creates a beautiful harmony, which allows creativity and collaboration to flow. I am a big believer in "A candle loses nothing by lighting another candle". The magic happens when people come together to support, uplift and work with each other.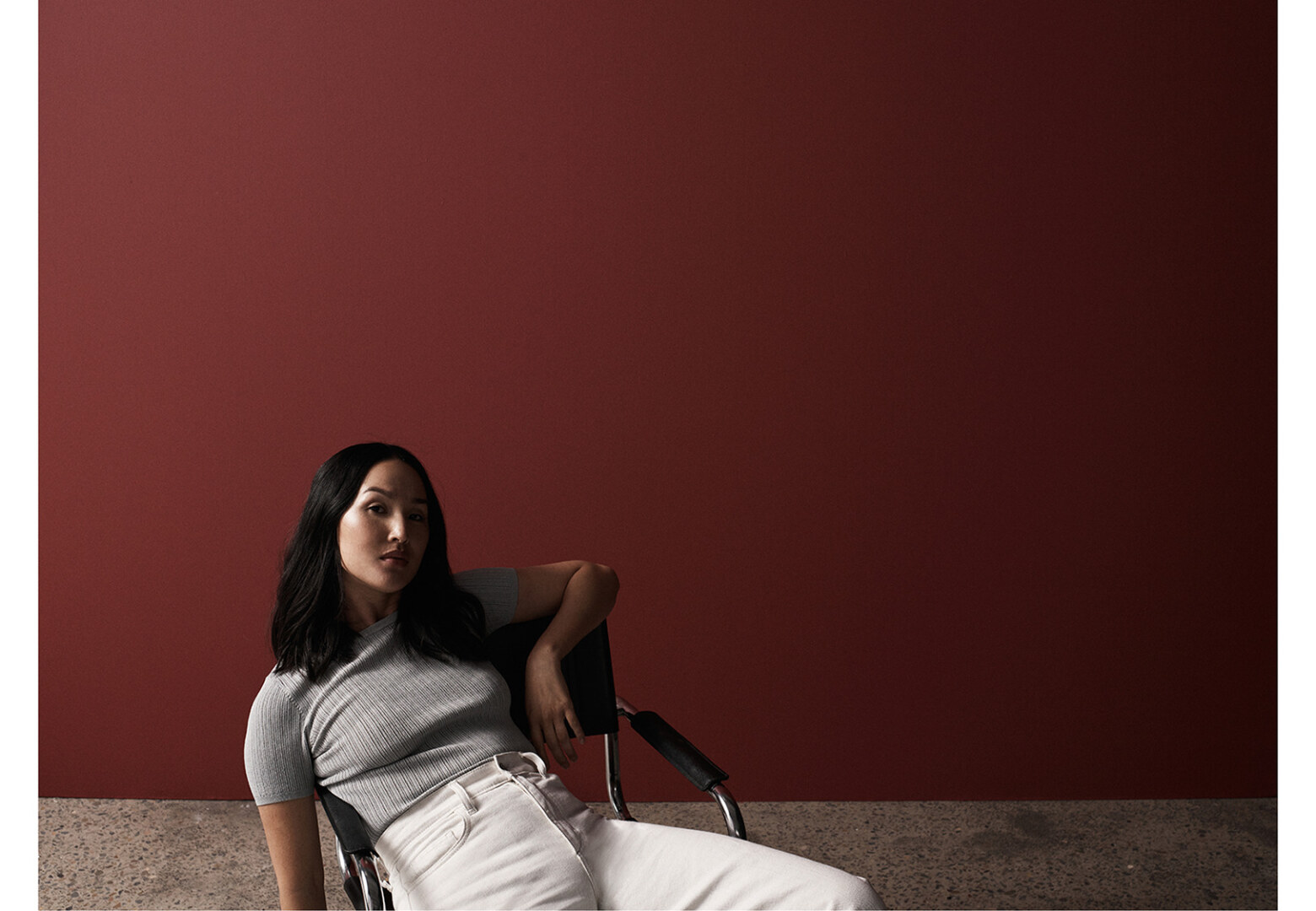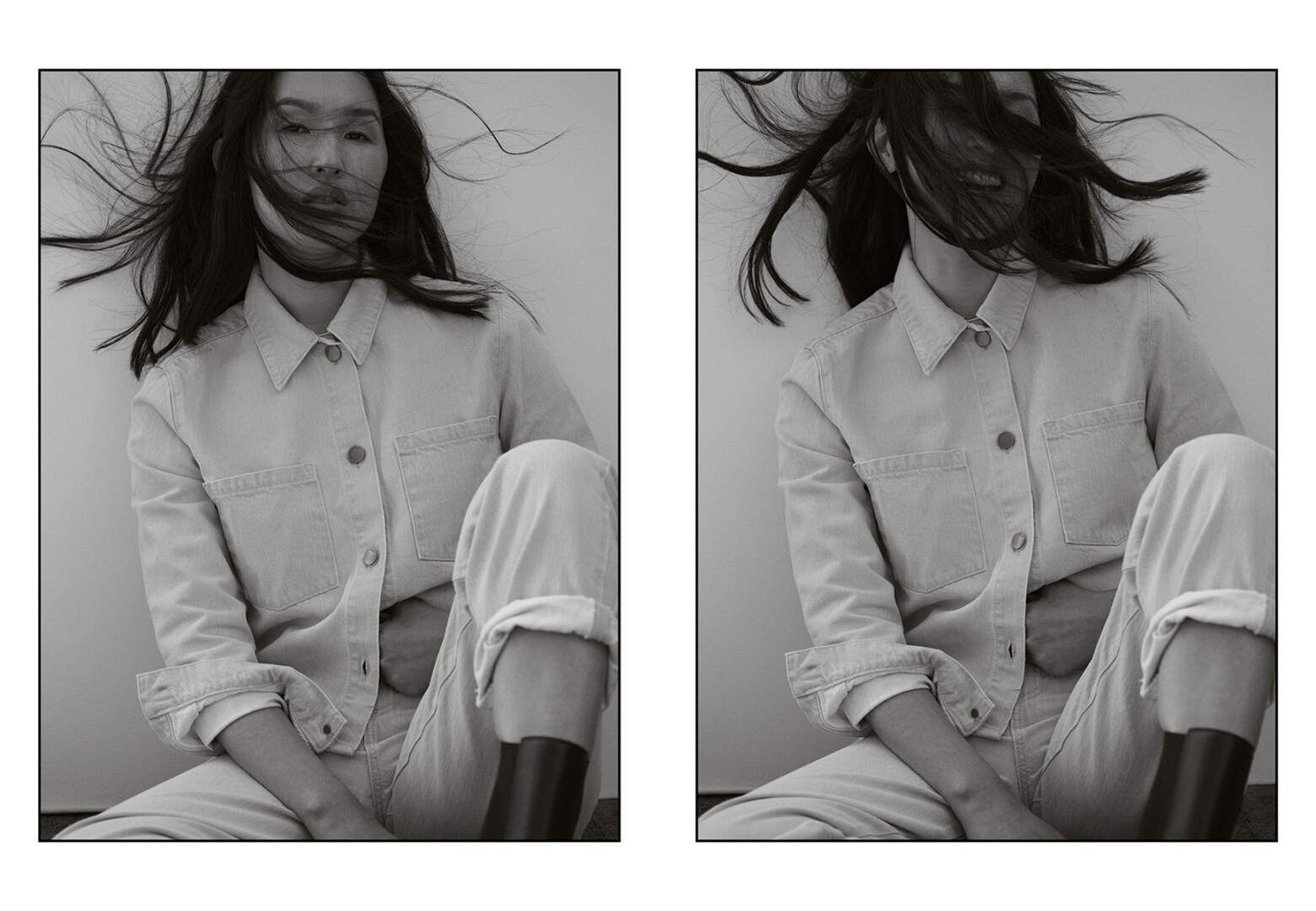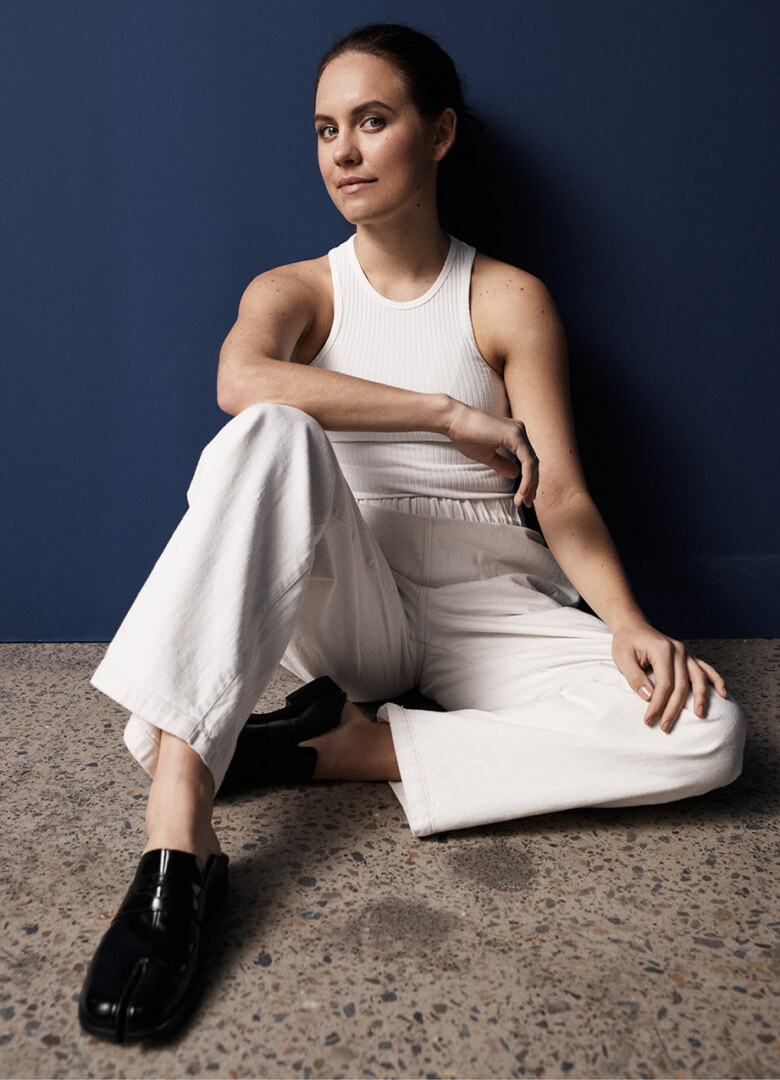 MARLEE SILVA
Marlee Silva, a best-selling author, podcast host, keynote speaker (amongst various other accomplishments), proves a force to be reckoned with. In conversation with Marlee, one quickly becomes mesmerised by her eloquent nature, the utter wisdom and knowingness concrete within, and her willingness to share her stories. 
Marlee, how would your friends describe you?
I think my friends would describe me as extremely busy – my best friend actually requested access to my Google calendar so she could keep track of when I have spare time! They'd probably tell you I'm passionate and shameless – and I hope they'd say I'm loyal, loving and know how to have a laugh too.
If you were to participate in the Olympics, what would it be for?
Swimming or surfing! If I could be born with more coordination and sporting prowess in one of those two sports, gliding in the water for a medal would be a dream!
Tell me about growing up in the Sutherland Shire.
Evolving is the perfect verb to capture what it was like to grow up in the Shire. As a young kid, really only meant that other kids would look at me funny when I told them I didn't go for the Cronulla Sharks in rugby league—then as I got older and we saw things like the Cronulla riots unfold, I realised the community my family and I lived in, wasn't particularly understanding and embracing of other cultures. Being a loud and proud Koori girl (Aboriginal person from NSW), meant I was shown by my peers—and even teachers at high school too – that I didn't really belong and my culture and identity, meant there were (mostly negative) expectations and stereotypes that they held of me.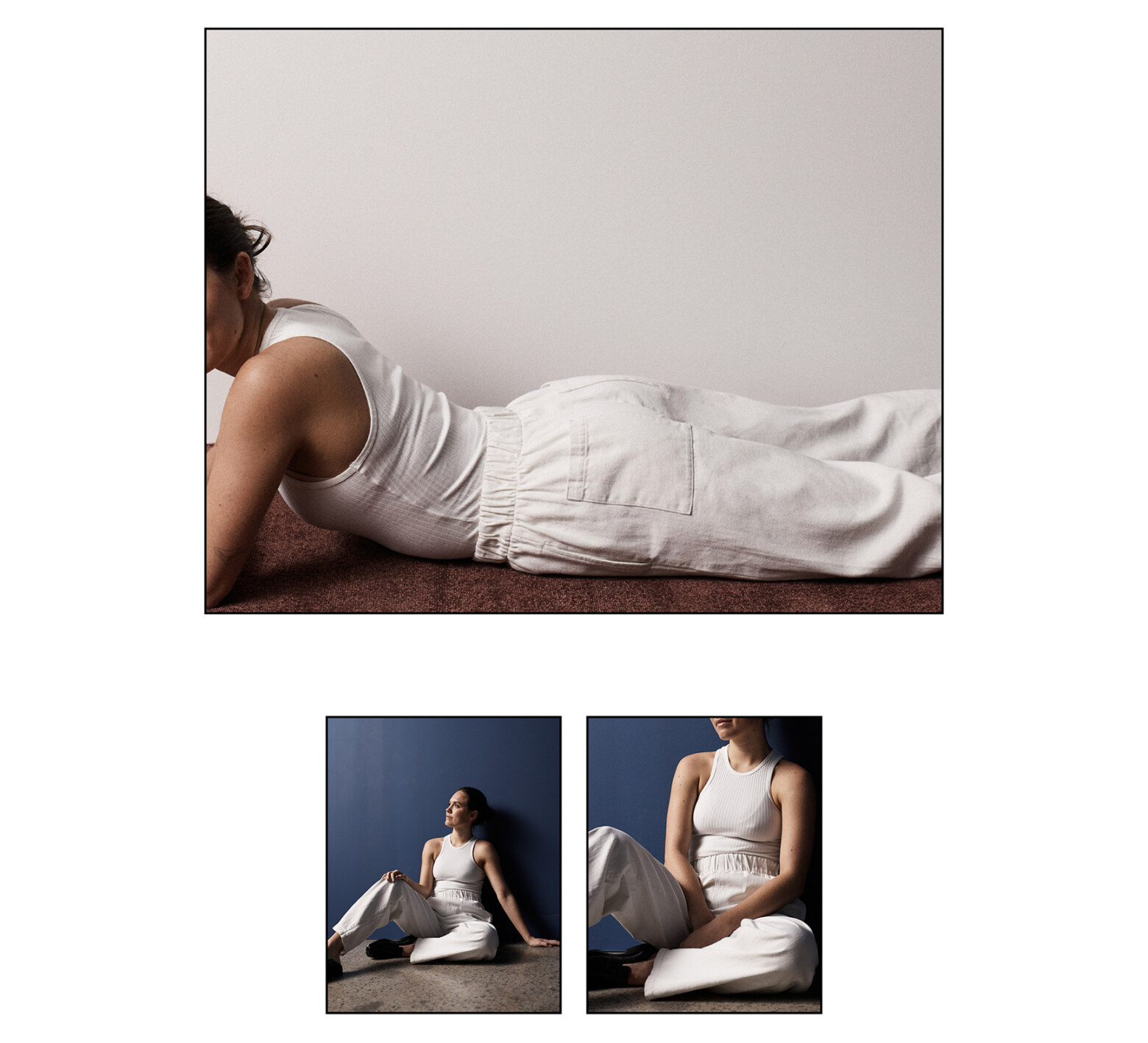 But while I used to have a great distaste for being from here, after being essentially stuck here through the pandemic, I'm finding a new love for it, in the abundance of natural wonders within it—I'm spending all my time in the national park and by the beach and it almost feels like it's dissolving the hurt I faced here as a kid. 
What does being authentic mean to you?
Authenticity is whatever feels easy and natural to you. It's listening to your gut and trusting your instincts and moving to follow whatever it says, without fear of what others think. Authenticity and realness is so freeing and should help you to live a truly fulfilled life. 
Describe how your identity has evolved over the years.
I feel there are more layers to who I am and what makes me who I am that weren't as nuanced when I was growing up or fresh out of my teenage years. I feel this fluidity in my beliefs—whether they be political, ethical or spiritual – I also feel it in how I see the world and how I see other people. I used to be someone who felt personally affected or offended by people who disagreed with me and wasted my energy shutting them down or getting angry, now I feel I'm far more open for discussion and ready to constantly change and evolve—and I truly love this new way of being!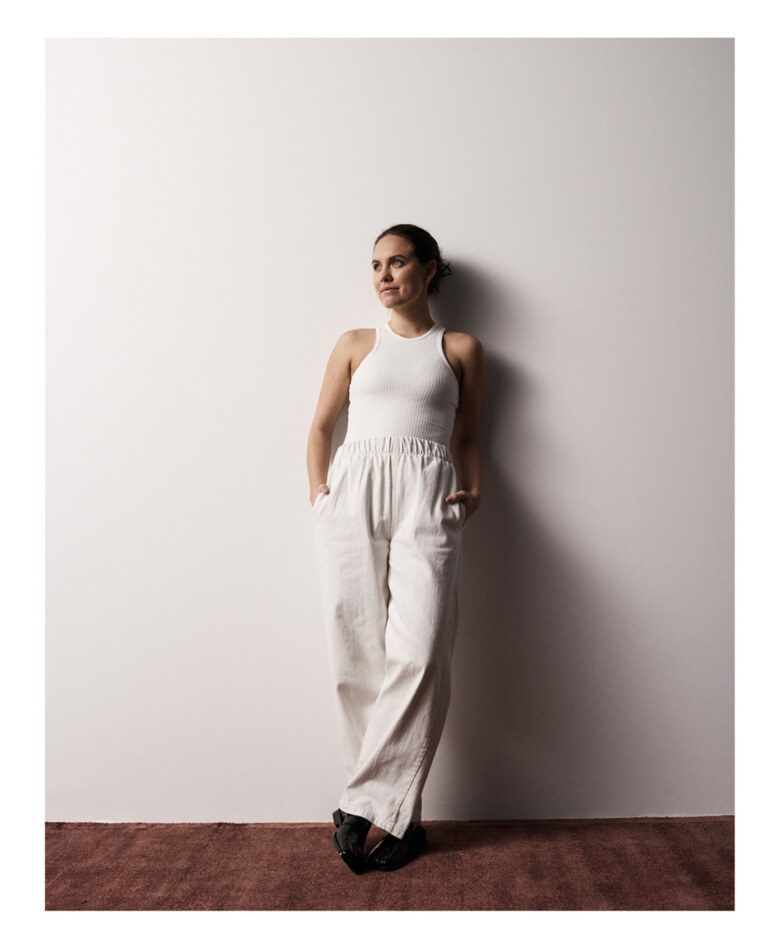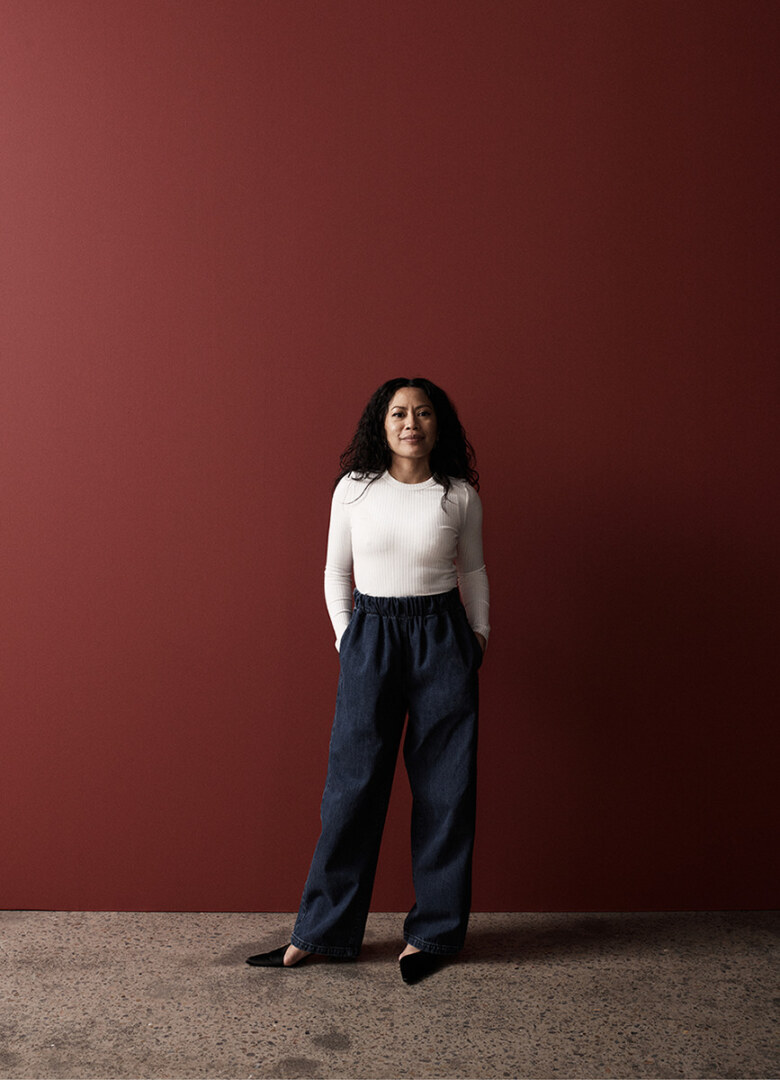 KRYSTEL DIOLA 
Krystel Diola, owner of Behind The Front, social theorist, music-loving, and multi-passionate creative, evokes deep conversations within seconds of meeting her. Fervent yet laid-back, a conversation with Krystel can jump from discussing the intersection between authenticity and creativity to wanting a cold refreshing beer. 
Krystel, tell me about yourself.
I'm in the music industry working as a DJ, events and have done many things in music over the last 10 years. I'm hyper curious about how everything is connected and what that truly means for me and my meaning-making system.
Describe what you were like as a child.
I actually asked my parents about this just to hear their version. I spent a lot of time in my head but was very curious and watched people especially body behaviour as a child. I would ask a question and wouldn't think the answer was right or wouldn't be satisfied with the answer always thinking there was more, curious if it was the truth or not. My mum said I was always a kind girl and sweet, but could definitely throw a tantrum! I loved to talk to people and analyse what people had to say and still to this day, nothing has changed. Also was obsessed with music. Definitely that hasn't changed!

How have your values evolved from younger Krystel to the Krystel I'm speaking with today?
My values have always been the same thanks to my parents and how they brought us up, I just didn't appreciate it until much older. I'm a firm believer in the values of—love, truth, honesty, respect and kindness. Accepting that my parents only knew how to love the way they were raised to love but they continuously showed up. The Krystel now is more interested in how these truths and values intersect in societal values especially with communities on the fringe of mainstream ideologies vs mainstream western ideologies.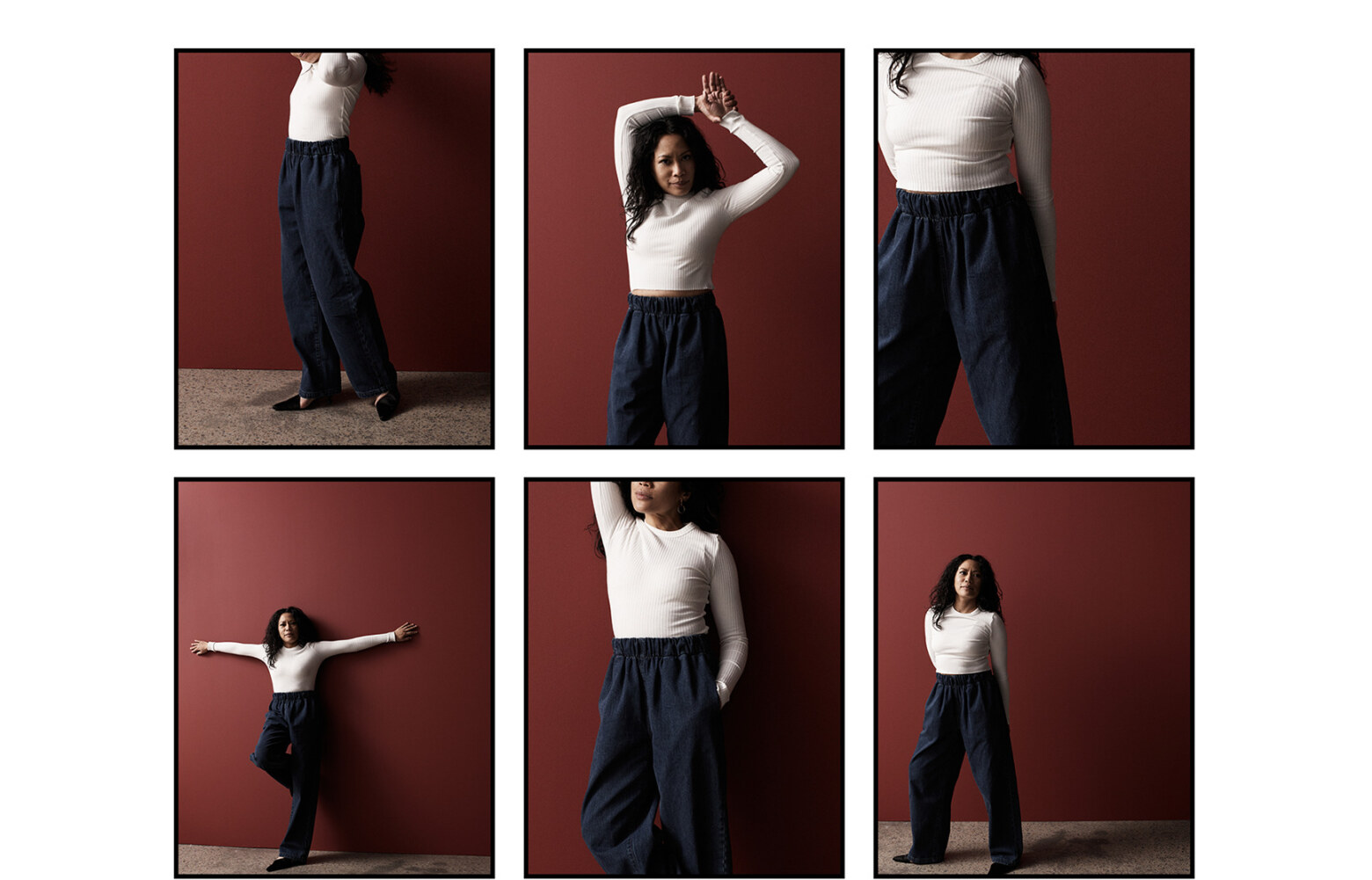 Talk about what the intersection of authenticity and creativity means to you.
Authenticity is a word I'm not a fan of as I feel that word—much like many words—has been commodified to fit a particular framework that reflects one position of privilege in society. Authenticity is tradition, culture, visibility and evolution of self. Freedom and self-actualisation is the result of authenticity and creativity as they intersect, constantly evolving—at least for me. Some of the music I create (that still lives in my hard drive) is not what people expect of me, but that's a pure example of authentic output from a really genuine space of creating. And this feeling is so freeing.
Why is authenticity powerful?
Being real is something we are truly born with, then external influences as we grow from a child to an adult either impacts our authentic self. We're all born weird and curious about the world around us. This evolves over time and changes as our society and our own values change in tandem. How you were raised, your influences, social circles, geography, technological changes, social movements… Everything is connected and impacts authenticity. Authenticity is empowering. Whatever that means for you, it's for you to find out. It's not just one thing that empowers us in this world, it's an intersection of many things that allow us to come into our own to form an authentic self. Even if only you recognise it, to be you is empowering. I'm forever learning and still evolving. I don't have the answers. But this is my truth, and kindness kicks ass too!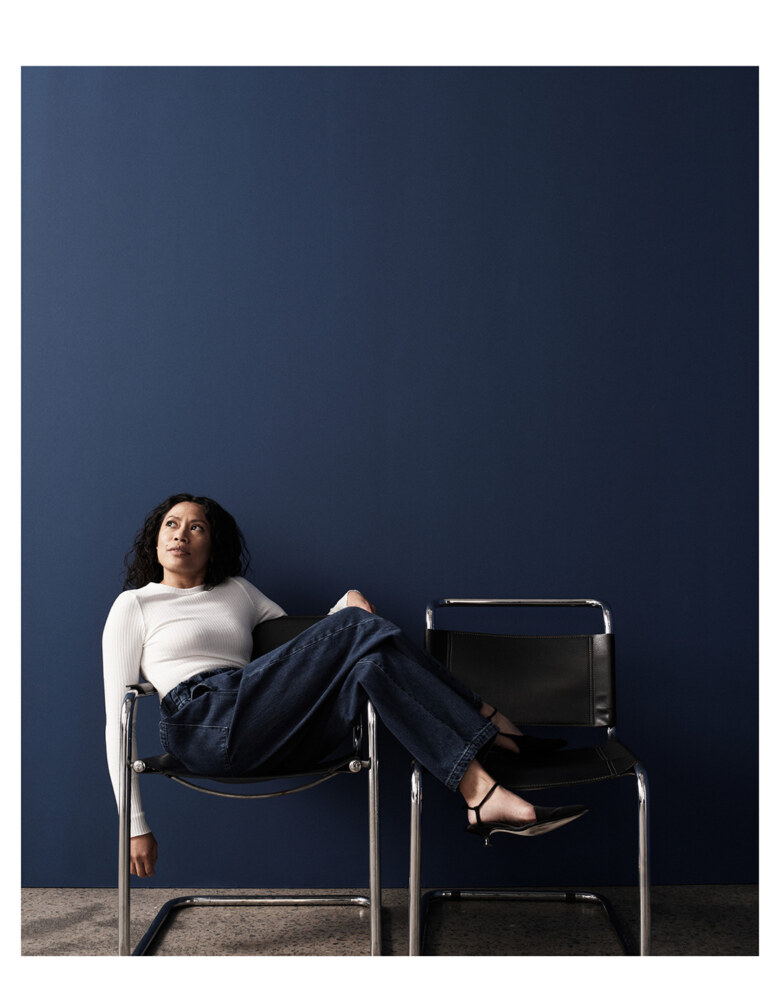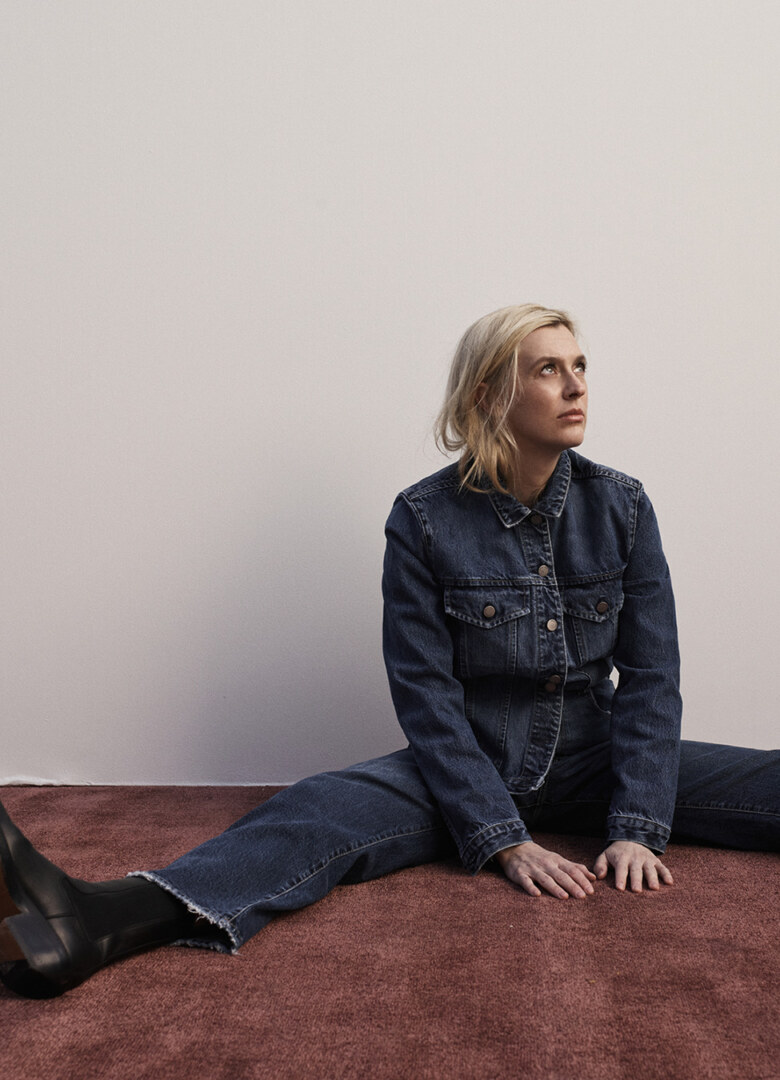 GRACIE OTTO
Gracie Otto, the highly regarded filmmaker, director, editor and writer (and the list goes on), permits ease to those that cross paths with her. Her effortless nature, intertwined with pure wit, humour, and excellent use of language, makes for intriguing discussions and a joyous atmosphere. 
Gracie, what do you pride yourself on? 
I pride myself on being a kind and honest person, personally and professionally, and a good team player who is supportive of other people in my work and industry. I try to look after myself by working on projects that offer me opportunities to develop my skills through meeting new interesting people. I'm very in the moment, and I love making connections myself and introducing people I meet to others in the industry who can help them with their projects. 
Tell me why trackpants are the superior pant.  
I've always loved track pants! I remember when I was a little kid my Mum sending Dad out with me to buy an outfit for an opening night for the Australian Opera. I chose a maroon matching Adidas tracksuit . . . and Dad was like "that's what she wanted to wear!" I spent a lot of time playing sport in my teens and I feel relaxed in tracksuits. I really am a big believer in being comfortable. However, I don't think I could ever wear trackpants with heels – when that came into fashion it was too much for me.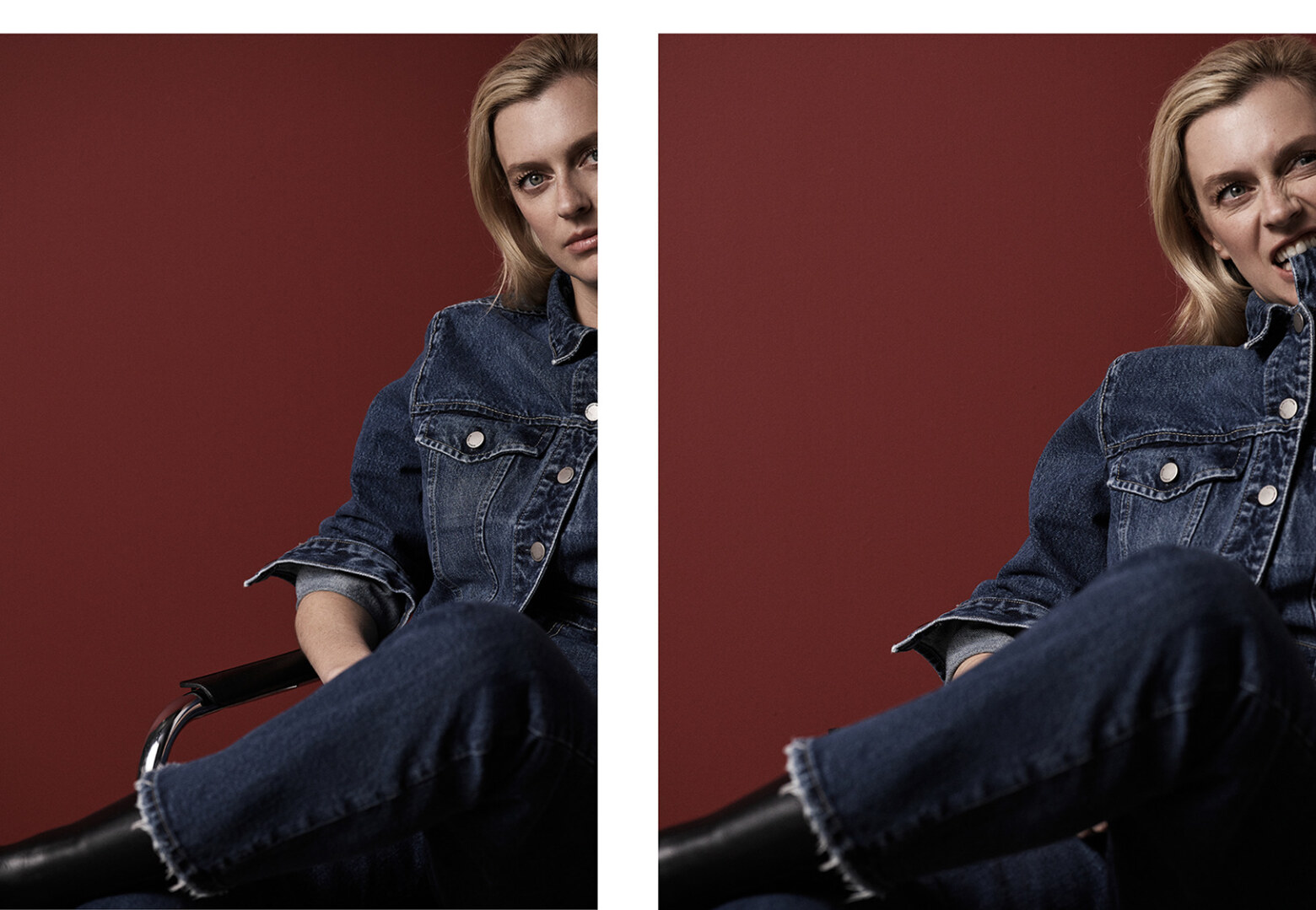 Describe how you express and embrace your individuality. 
My individuality—I was born with it. I have always had my own strong perspective on everything in life. I'm quite quick with my thought process and say what's on my mind. In terms of fashion, I went from a sporty teenager to someone who devoured high end fashion as soon as I discovered it. Now I tend to keep things simple and have worked out a basic range that suits my work and my personality.
How does embracing your individuality play a role in the wider community? 
I've always enjoyed being a role model for young women who want to work in the film industry. I like to speak to high school students about how believing in yourself and your talent and working hard can lead to a happy and successful life. I'm always happy to represent my industry or charities if I think I can make a contribution. 
How has your perspective of the world evolved over the last 18 months? 
My perspective, like everyone's, has changed incredibly as a result of the pandemic and lockdowns. It's been a very strange time for me as I have spent all my life travelling and working internationally, and suddenly that became impossible. Being based in Australia has been amazing for me workwise as I have discovered I am able to work with some of the best filmmakers and crews in the world, here in my home town. The pandemic has also made me appreciate and be thankful for spending time with family, and I've loved reconnecting with good friends from my past. I'm grateful that I got to spend so much time travelling, having a great time and collecting stories. I hope in the future when we get through this pandemic that we can all come together to care for each other, and do what is right for us all as a wider community, not just ourselves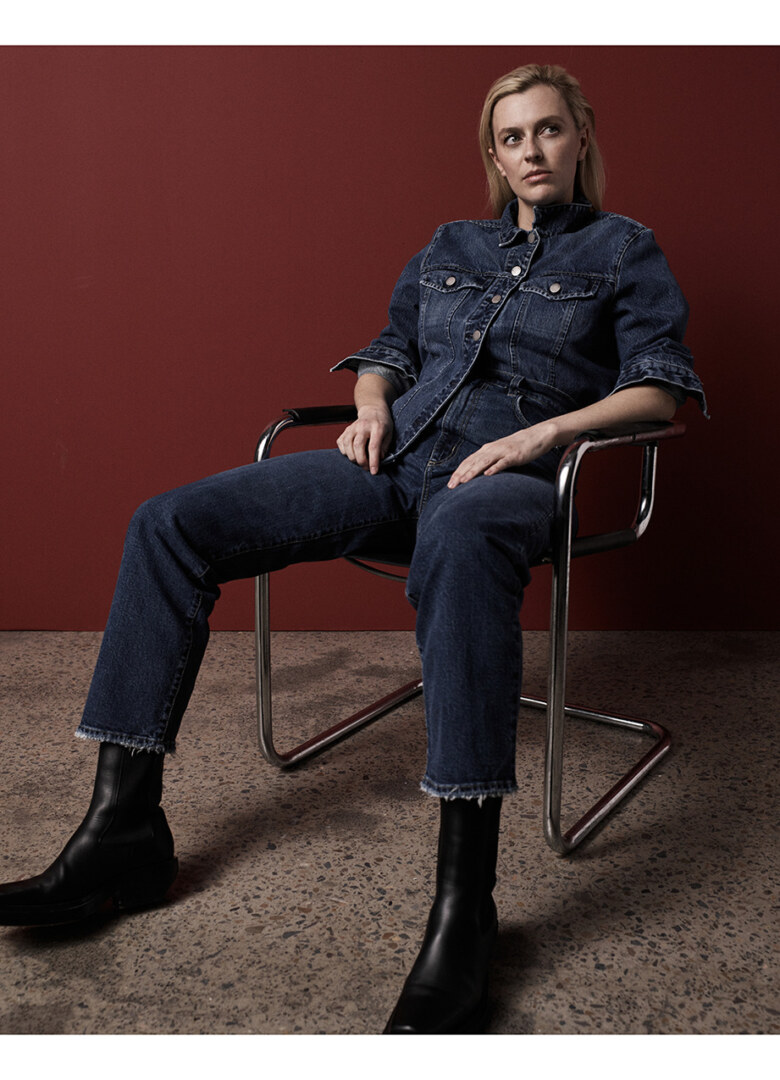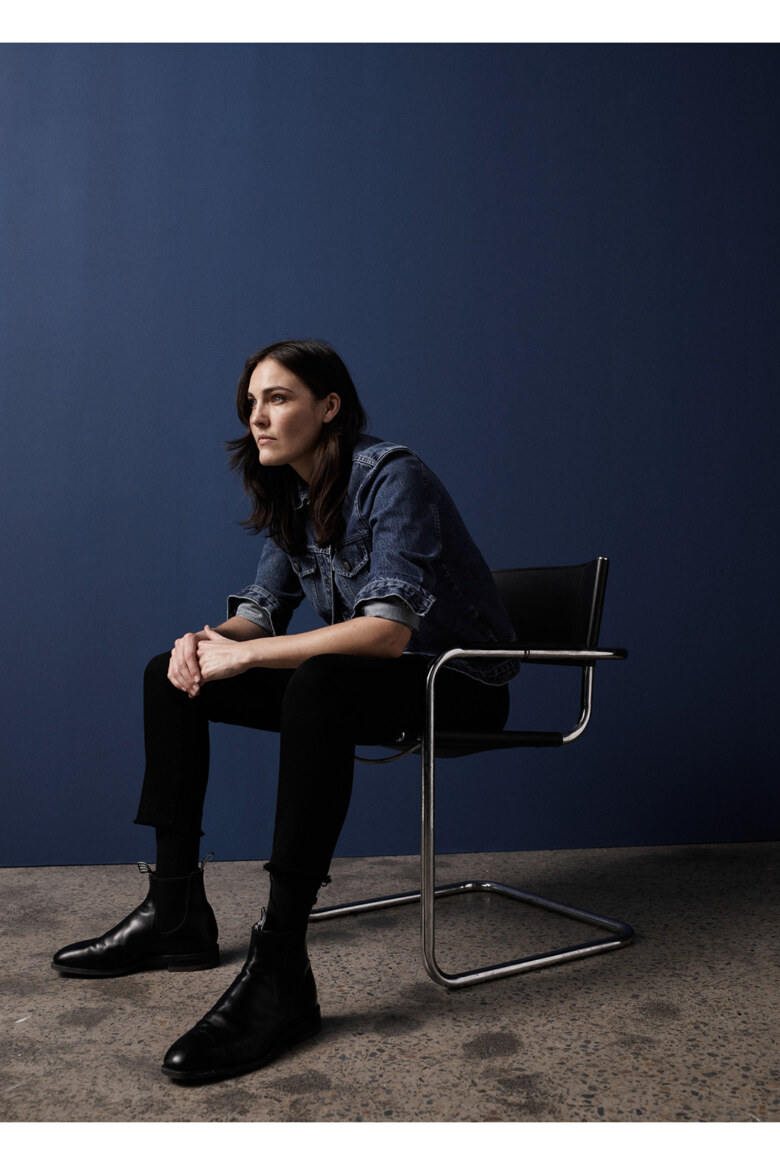 LOLA VAN VORST
Lola Van Vorst, publicist and multi-talented powerhouse, offers a quirkiness and strength to her demeanour. Humourous and unapologetically her, she presents as self-assured and demonstrates what it means to bask in your individuality.
Lola, what do you stand for?
Old people on the bus…AND ….Equality for the LGBTQI+ community 😉 the right to be me and only me and the voice for those who can't speak.
Why Freak by Silverchair? 
Because Banger. I had such an urge to listen to this song and it had been such a long time. I can remember the film clip so clearly. Watching Rage on the weekends with dad—[listening to the song] was very nostalgic for me. The song speaks so much to the individual. It's about conformity and being dissolute from the "in crowd", being yourself and trying not to live up to people's expectations. 
Tell me about your journey in self-expression.
I'm still on this journey, constantly rediscovering myself. It's taken me a long time to realise that it doesn't matter what people think of me and to lean into that. I've learned so much from the people around me and have a lot of them to thank for where I am now and how I see myself.
What advice would you give young Lola on self-expression?
Don't wear the dress if you don't want to!! Also listen to the little voice in your head sometimes, it's not always trying to put you down. Jump, lean in and get out of your comfort zone.
In an ideal world, what does freedom of expression look like to you?
Freedom of self without judgement and fear. 
___
SIDE-NOTE acknowledges the Eora people as the traditional custodians of the land on which this project was produced. We pay our respects to Elders past and present. We extend that respect to Aboriginal and Torres Strait Islander peoples reading this.