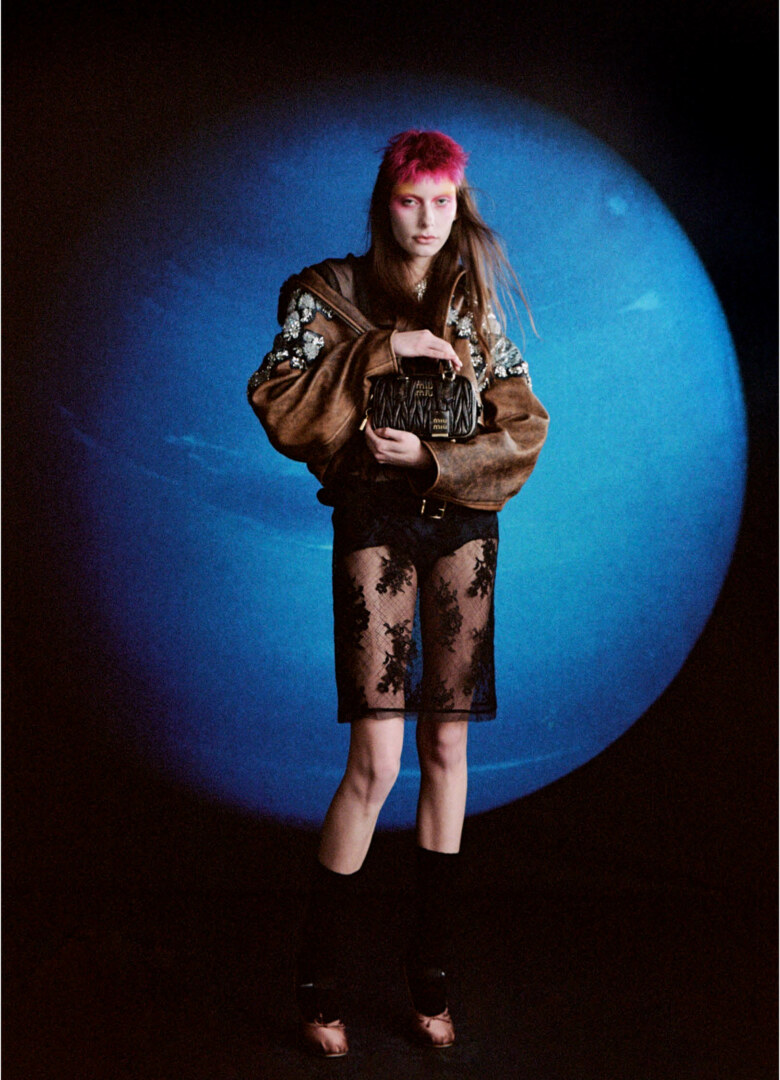 THE FEMININITY OF FUTURISM BY MIA RANKIN, FREDDIE FREDERICKS AND BIANCA FARMAKIS
The female form has been reimagined since the dawn of time. A contentious figure, that has appeared in many forms, has been both re-contextualised through the optic lens of sexuality, mystique and prowess, and reposed by control, subjugation and shame.
In our current climate, in which the perception of femininity remains the subject of a complex narrative, cultural centrepieces have taken to astral projecting into an otherworldly dimension. Audiences are being hosted in an undefinable realm, and female talent has invited us to take a front seat.
Beyonce puts it more succinctly in her song ALIEN SUPERSTAR from new album Renaissance: "I'm too classy for this world. Forever I'm that girl."
Intrigue in the female form and what lies beyond our earth has both captivated humanity and been dominated by a male gaze in the same length. This year alone, billionaires took trips to space, while NASA pledged to send nudes into the Milky Way in hopes it would communicate with extra-terrestrial beings (they stressed it was for non-sexual purposes).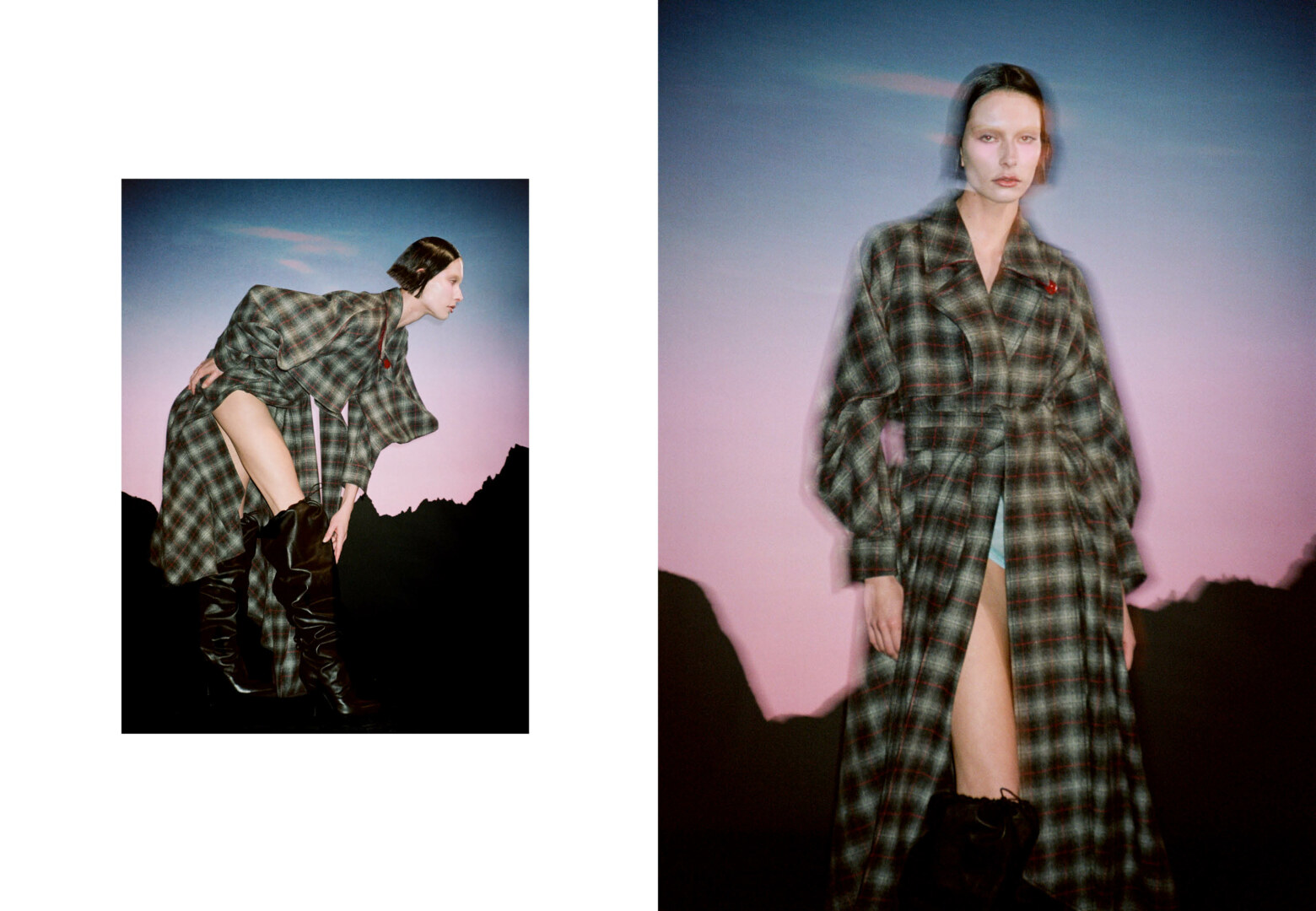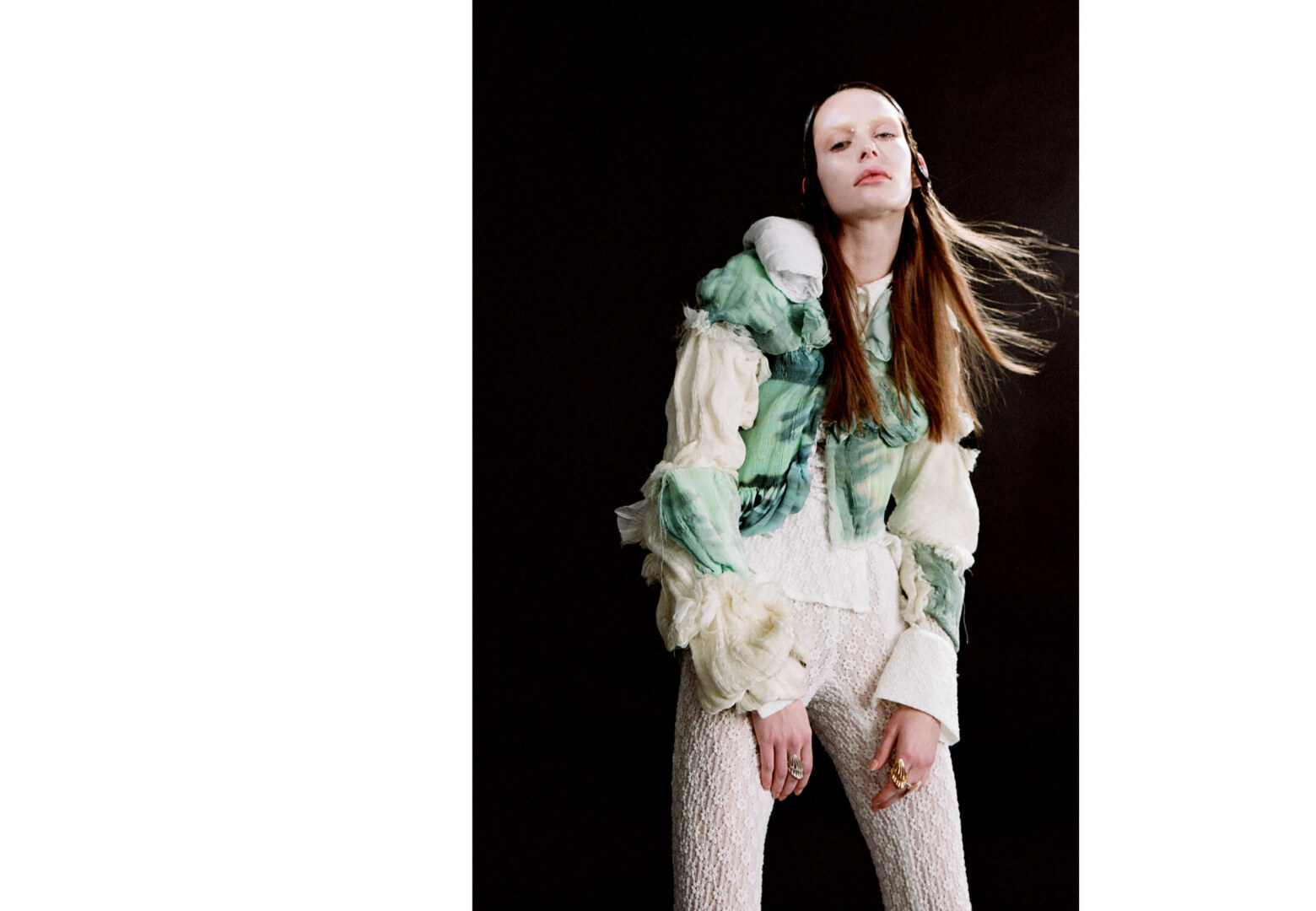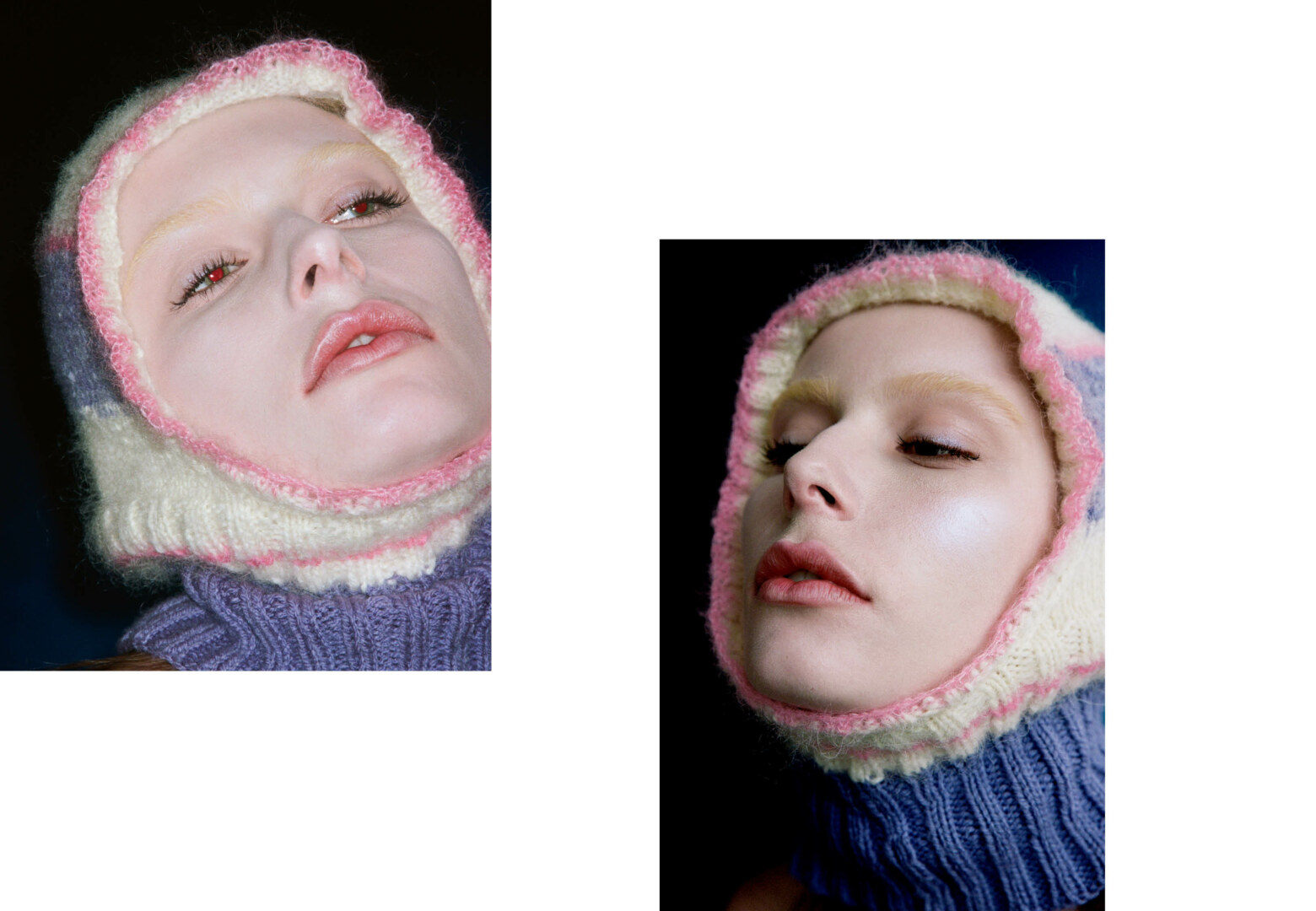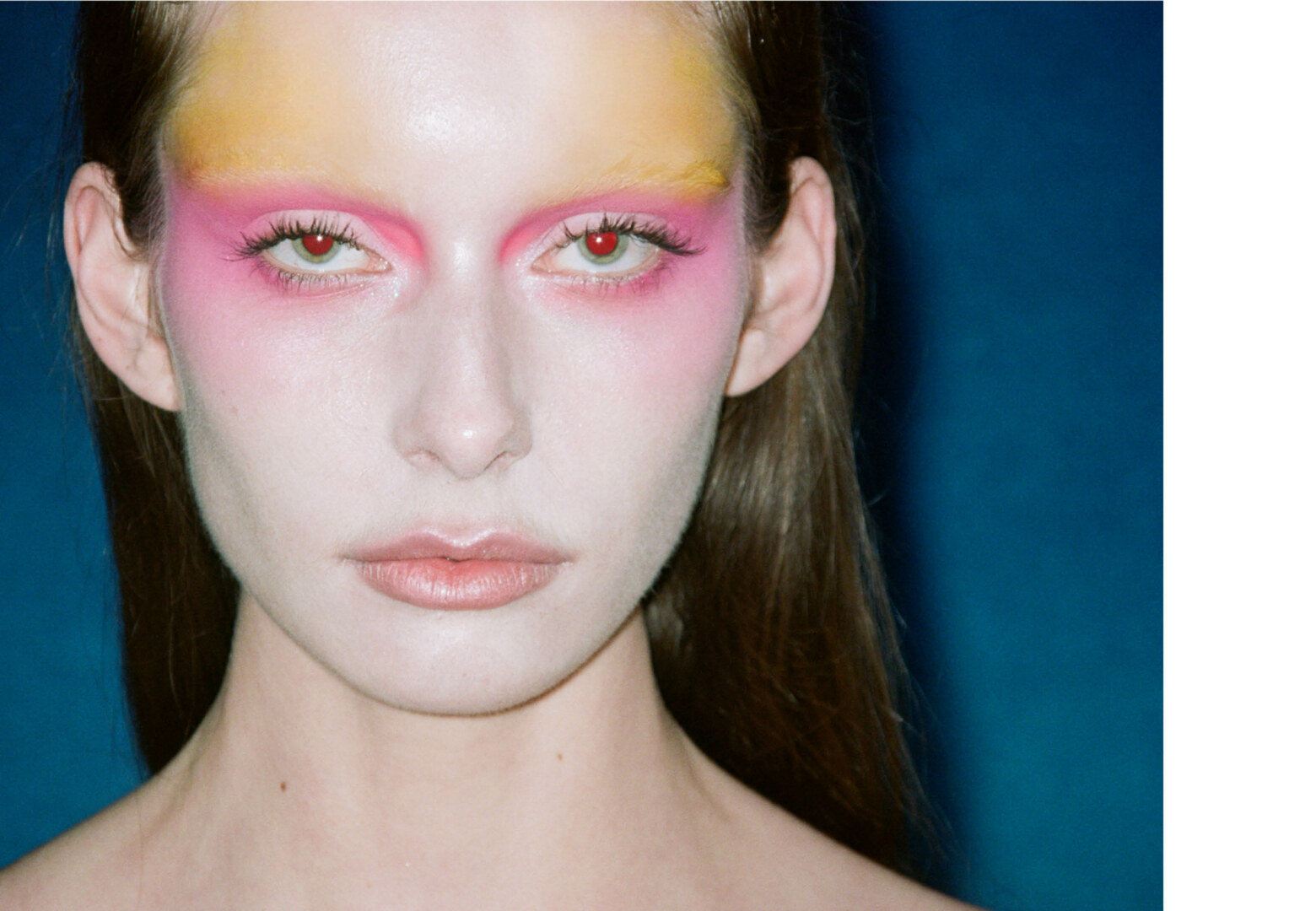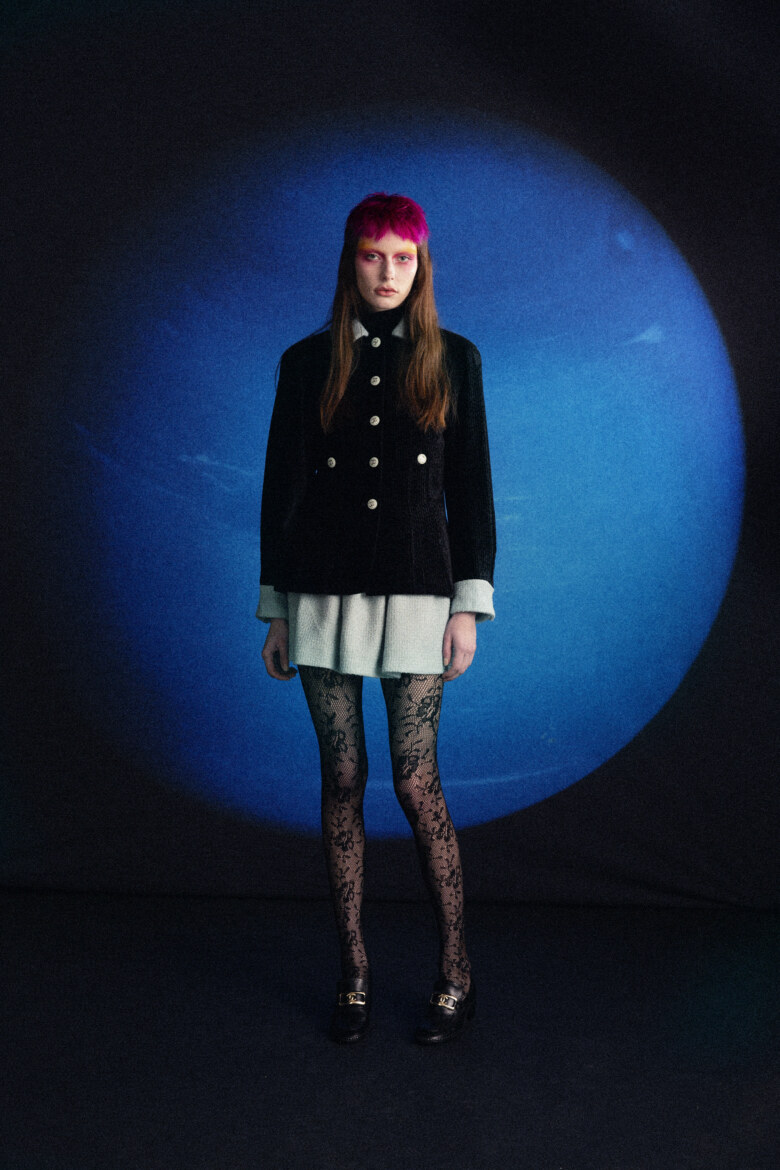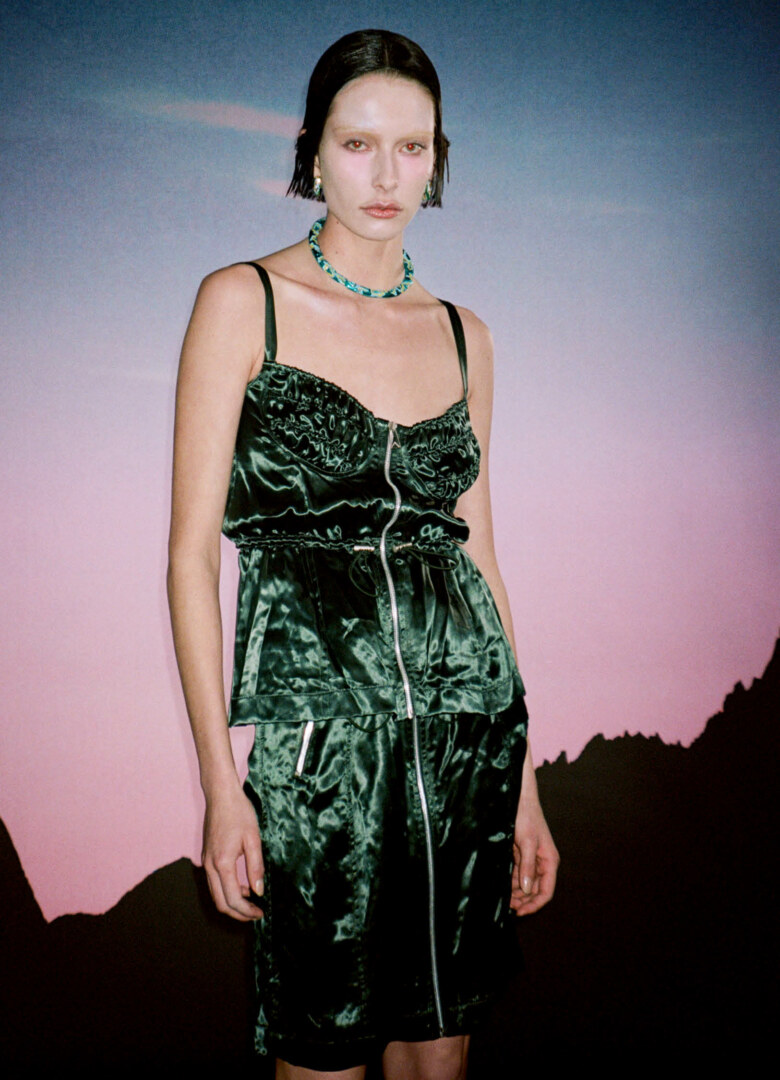 Venerable feminist theorist Simone De Beauvoir penned in The Second Sex, "to be present in the world implies strictly that there exists a body which is at once a material thing in the world and a point of view towards the world."
To move beyond such a world, photographer Mia Rankin suggests, is being dictated by women "who embody a femininity and attitude that exists outside the bounds of earth."
The female form has been so enmeshed in a corporeality that its future of reclamation defies all boundaries of how it has been constructed before. Bleached eyebrows have re-shaped the face entirely. Effervescent makeup palettes have crafted a captivating, trend-defining look, evocative of a new aesthetic era. The gaze has been recentred in the hands of the subject over the audience.
Where we once saw social media feeds littered with "duck pouts", we now witness the "dissociative pout" – a stare, wide-eyed and plaintive, that performs detachment. Perhaps it's a detachment from the situations and standards of the past. Perhaps it's a contemplation of the future.
No figure has catapulted the feminine form into the stratosphere like Grimes. The experimental musician made an unspoken call to arms while brandishing a sword at the 2021 Met Gala. Clad in a silver Iris van Herpen gown featuring intricate space-age detailing, Grimes defined the year's theme A Lexicon of Fashion as a charge towards the future.
Naturally, she laughed it off as an ode to the sci-fi film Dune.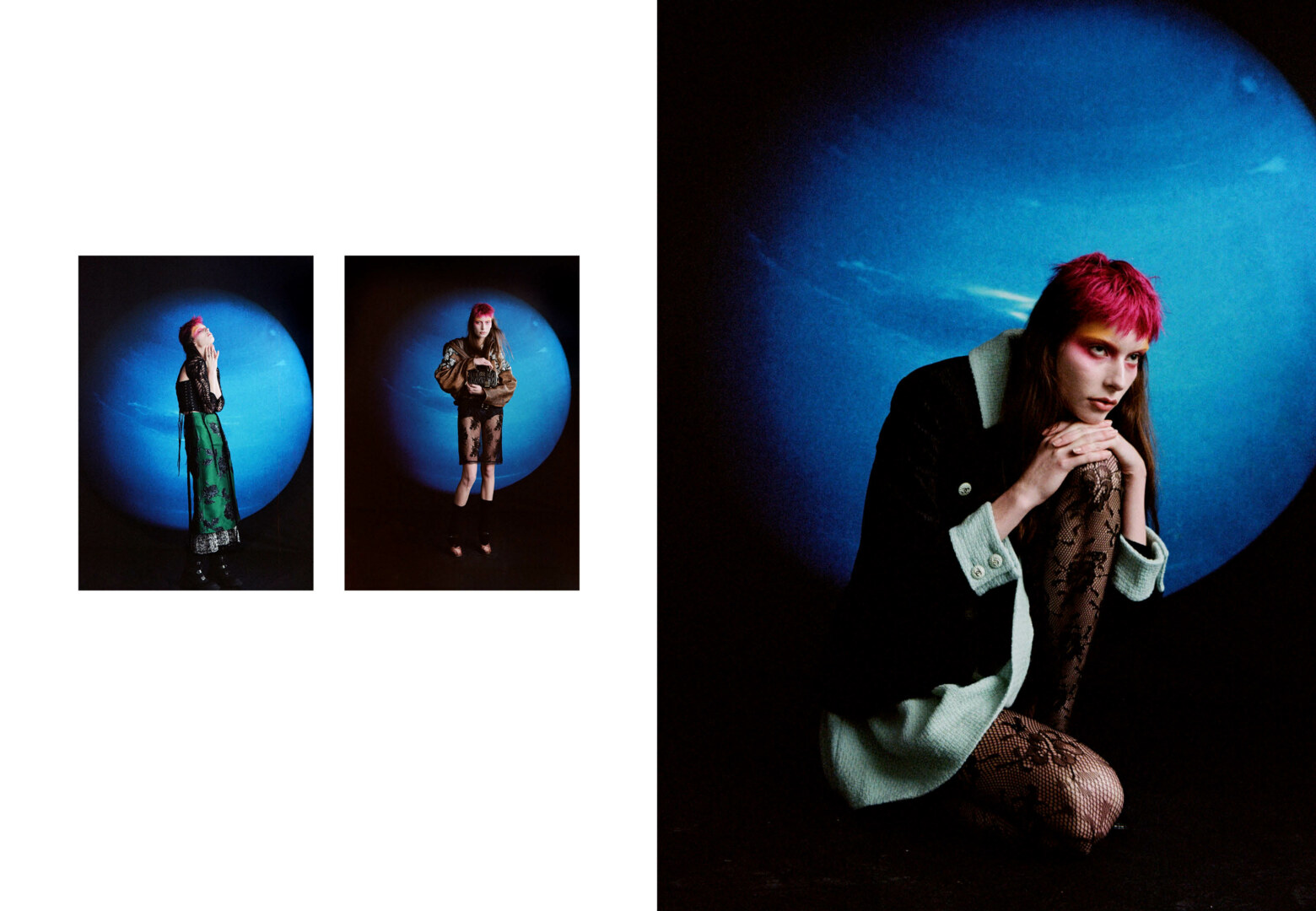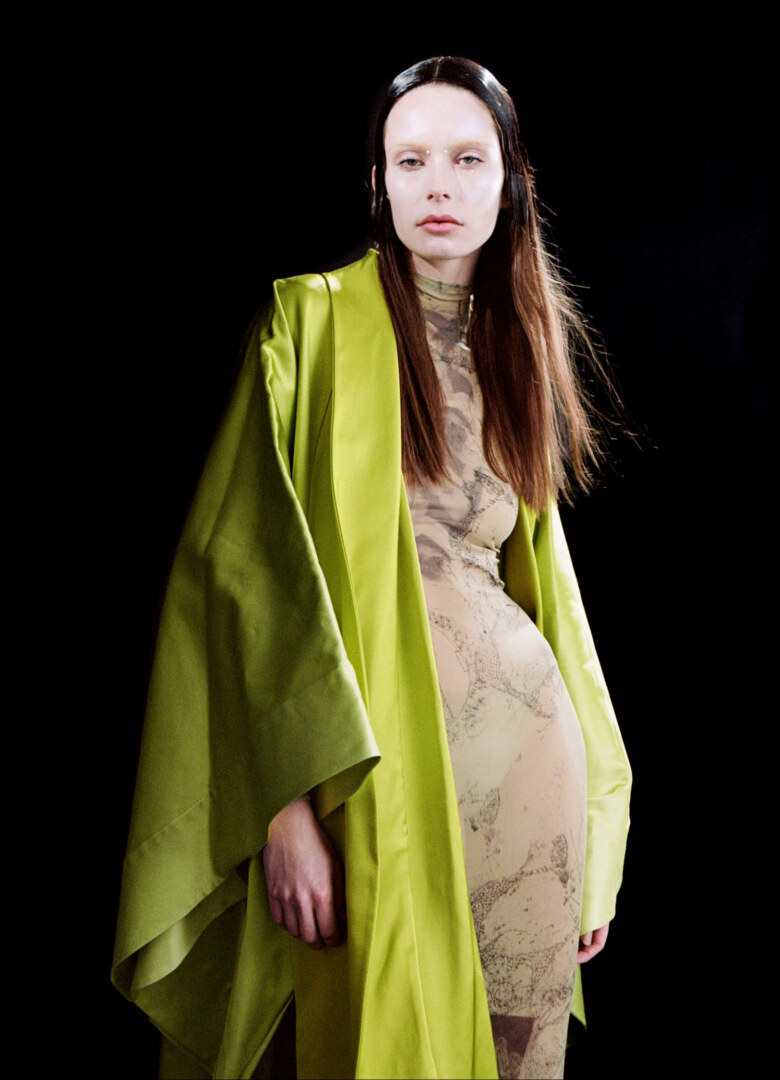 Rankin says the artist's style evolution harboured "an otherworldliness, undefinable qualities that mix futurism with myology."
"Some of her performance looks exist more on the extreme end however we like their untamed qualities, a disregard for complementary, an embracing opposition."
A decade ago, one could see Grimes sporting a strapless lavender dress, reminiscent of a school dance (a la the 'Vanessa' music video). Now, her artistic wheelhouse spins into an infinite reality – and fashion is following suit.
Athens-based trans artist Daglara has crafted hybrid beauty looks as a means of protest, combining elements of the animal world and mythical creatures with hyper-sexualised feminine make up. Famed for her serpentine eyes and cheekbones reminiscent of an alien figure, the performer, similar to their routines, has shape-shifted, shattering gendered expectations of beauty in her wake.
This year, fashion laid to rest Manfred Thierry Mugler, one of the original pioneers and few male figures who pioneered futuristic femininity. The couturist, known for fantastical displays and transforming women into cyborgian warriors, passed away on January 24.
In his wake, a star-studded cast of women appeared in the brand's 2022 ready-to-wear campaign, cascading the streets in gravity defying hoop earrings, segmented tailoring and silhouette shattering ensembles.
As millions replayed the likes of Naomi Campbell, Chloë Sevigny and Megan Thee Stallion dominating the screen in a variety of vignettes, the strength of otherworldly female talent emerged from the shadows of a world held at standstill for the past two years, into a new plane and era of feminine power.
______
SIDE-NOTE acknowledges the Eora people as the traditional custodians of the land on which this project was produced. We pay our respects to Elders past and present. We extend that respect to Aboriginal and Torres Strait Islander peoples reading this.