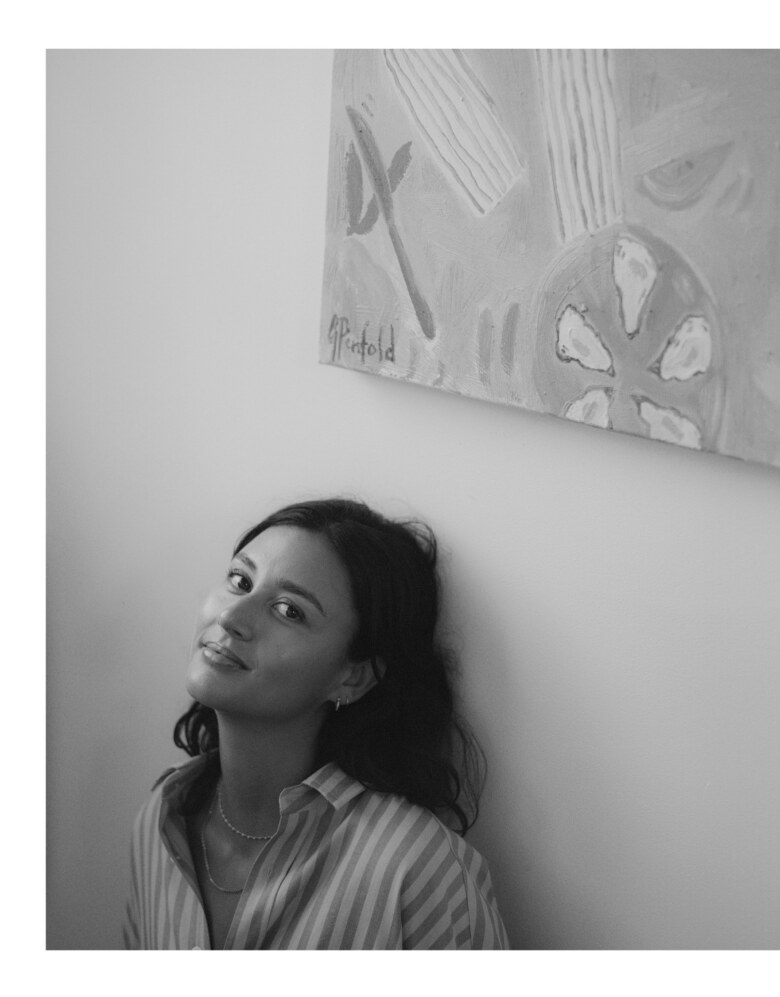 PEOPLE OF NOTE: Gabrielle Penfold in partnership with Emma Lewisham
Since taking up painting full time three years ago, artist Gab Penfold has enjoyed a long and hot moment in the sun, one that squares nicely with her signature alfresco aesthetic. Whilst her pieces may impart a sense of holiday ease, Penfold's success is hard won. Even with a cache like Penfold's, the business side of being an artist can prove sporadic and unpredictable with lapses between sales sometimes lasting up to four months. 
When we speak to Gab, she is as warm and honest as her much followed brushstrokes. "When I made the decision to paint full time, I was determined not to fall into the false narrative of the struggling, tortured artist. Things are good. I'm happy. My work day starts at 8am and sometimes goes as late as 11pm. I want to master the craft. I feel you have to practise – more time, more talent." Penfold's diligence has paid its dues, with 56 of her 59 piece 'Oyster Oyster' exhibition at Noosa's Clo Studios sold at the time of publishing.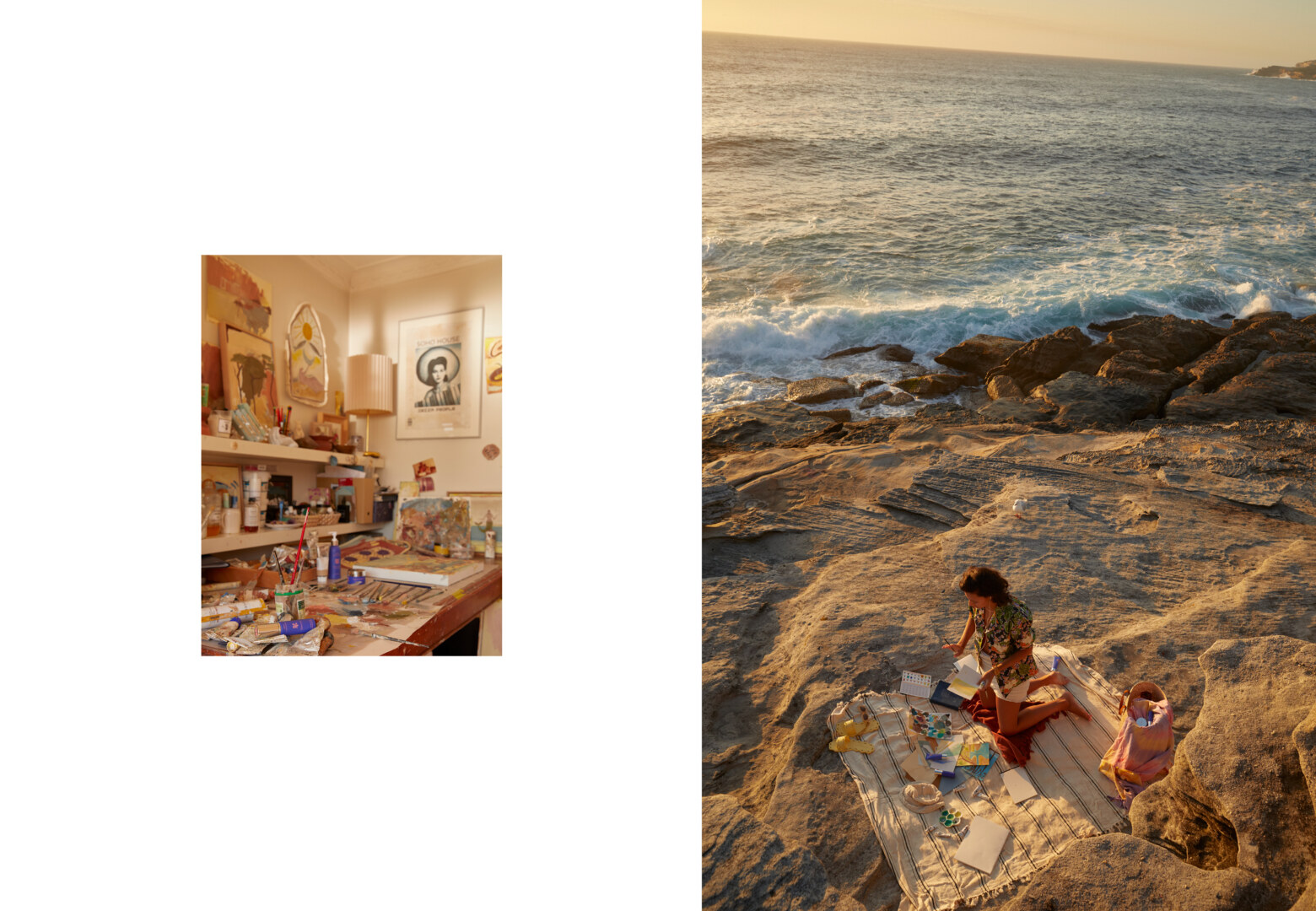 A modern woman in many ways (Penfold's break, and subsequent momentum has been helped along by social media), the 27 year old is quick to affirm her reverence for tradition, preferring to sell her work by way of galleries rather than DM's. Instagram has proved a seminal and ongoing asset to her commercial success, and yet, Penfold is adamant "I don't want to be an influencer, I want to be an artist." It is this strong sense of self that filters right through our conversation, as Penfold's profile has escalated, so too have her standards, "I've learnt to say 'no', to pull back from certain opportunities and set boundaries. I want to tip-toe through this time, protect myself, and the process." It is this discerning approach that has seen the Sydney based artist move away from commissions, "I feel limited. It's as though I can't move within the canvas. I've found the work is stronger when it comes from me." 
Penfold's "no bullshit" brand of authenticity very much colours her collaborations, "I met Emma (Lewisham) last year when she bought one of my pieces. We started emailing, and then she sent me her range.. I've loved and used Supernatural Triple Vitamin A+ Face Oil ever since. I use it night and day. It feels amazing and gives the most natural little glow." Principled and uncompromising, Penfold and Lewisham are each finding a way to share a pure kind of beauty with the world. Whether its science-backed skincare or Slices Of Light At The Pass, the logic is as grand as it is simple, "you have to believe in what you do", says Penfold.