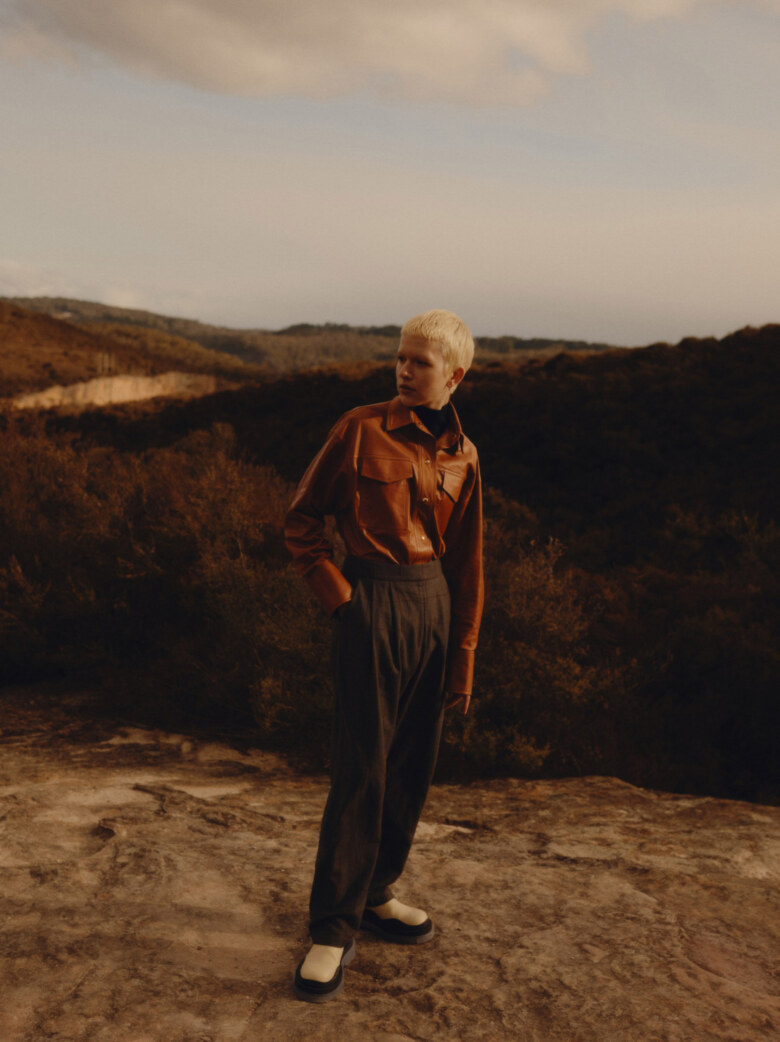 IN OUR OWN BACKYARD BY DANIEL GOODE
A symbol of freedom and safety, the backyard is a contradiction yet it's also a revered, almost mythical place, where children test their limits and liberties, exploring constraints of boundary lines—slipping and sliding their way to adventure. 
As Australia tentatively escapes from lockdown and travel restrictions unwind, there's really no place like home to explore; in our 'backyard' we find the freedom we lost and longed for during lockdown. 
It was this mood, Side-Note sought to capture as they headed to the Blue Mountains' picturesque Fort Rock and Megalong Valley. These images speak not only to nature's innate ability to provide adventure and healing, but also the brilliance of what's on offer on our own doorstep, both sartorially and within our surroundings.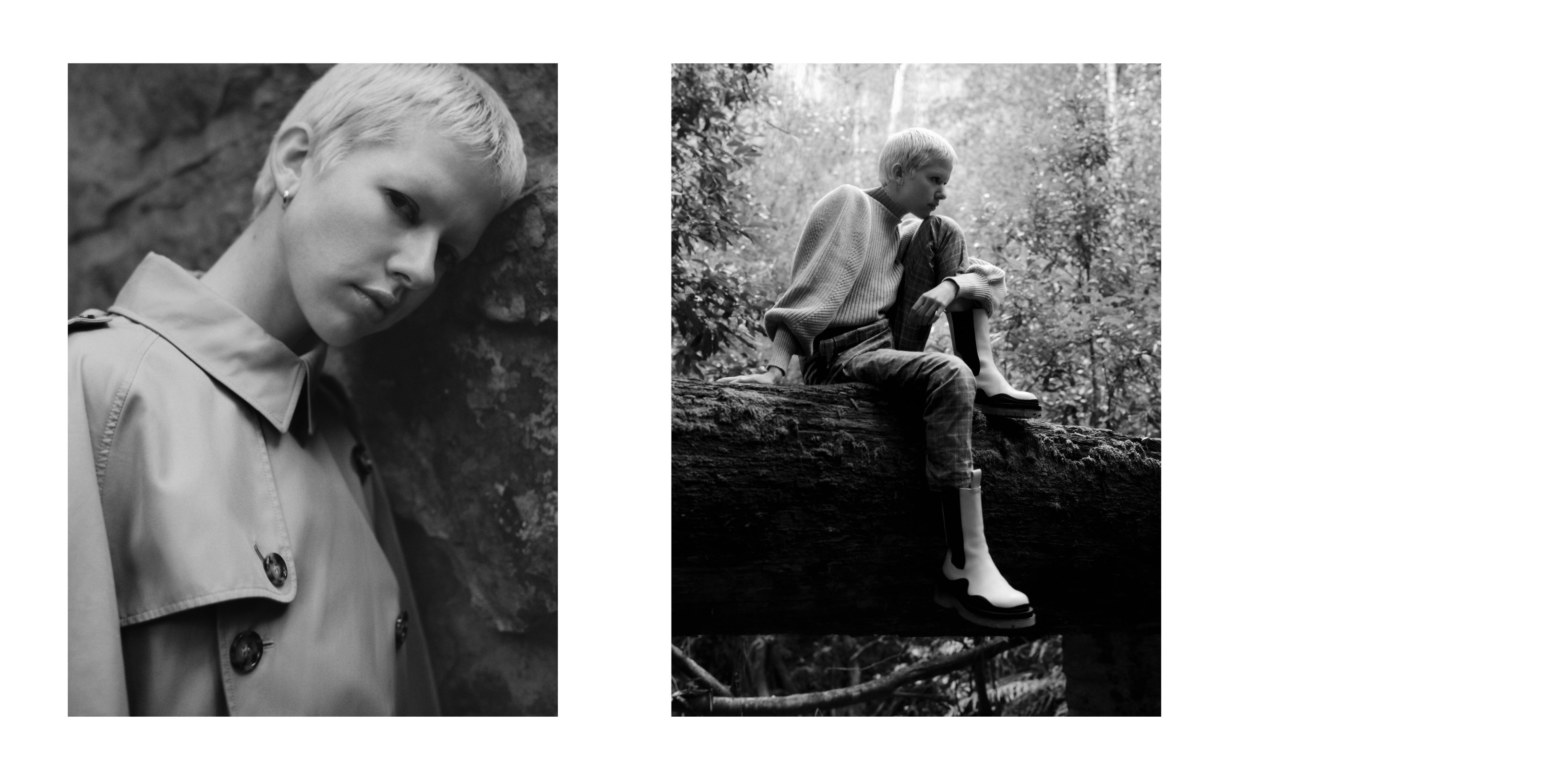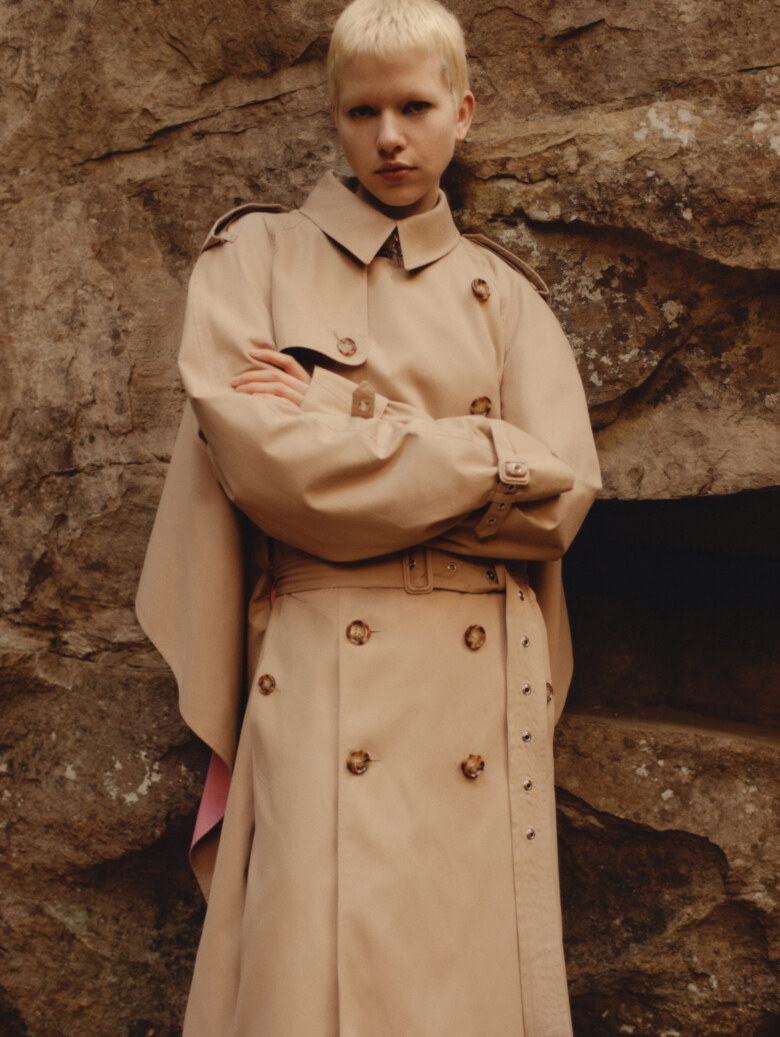 Of course, freedom requires thoughtful clothing choices: practicality and comfort—functional with a dash of form. Clothes for activity that are easy to traipse along in and throw on or around. Essentials that don't impede and are reliable too; soft, tuckable sweaters, crushable layers that creep up the neck and waterproof outerwear with enough pockets to help you go hands-free. 
What could be more fundamental, more wearable and ready for action than the military-approved trench coat? Tightly cinched at the waist and with all those familiar hallmarks that we've come to depend upon—a bounty of buttons and ordered epaulettes—make this standard-issue attire for right now, only reimagined and made modern by way of a draped back with a flash of contrasting pink or a slash of black at the sleeves. 
Our new found need for less, yet decidedly more thoughtful clothes, finds its match in stripped back reliable staples for adventure in all its forms. There's a renewed focus on awareness—choices that are more sustainable, ethically made and locally produced. A curation of clothing ready for anything, and at last, considered.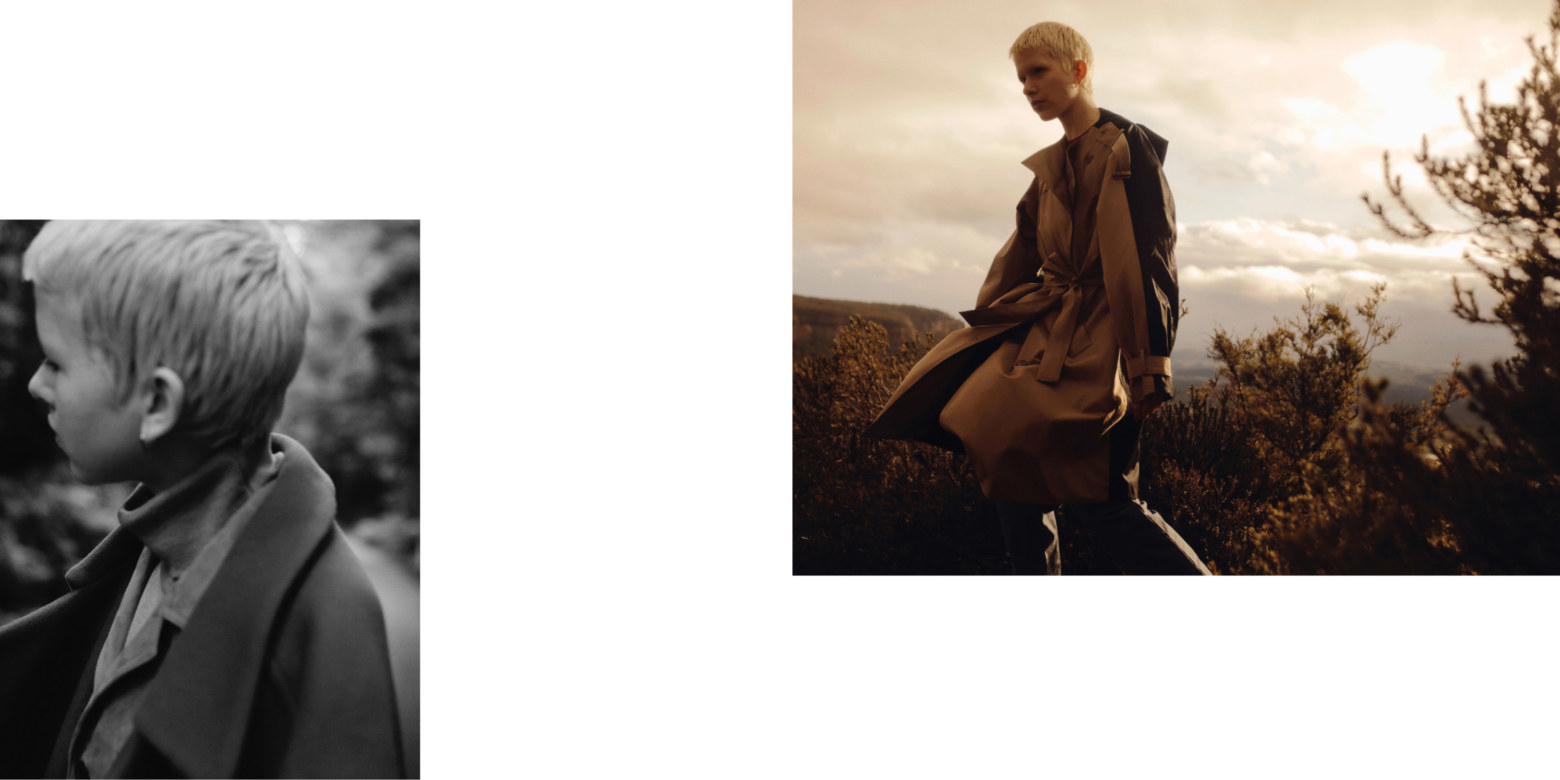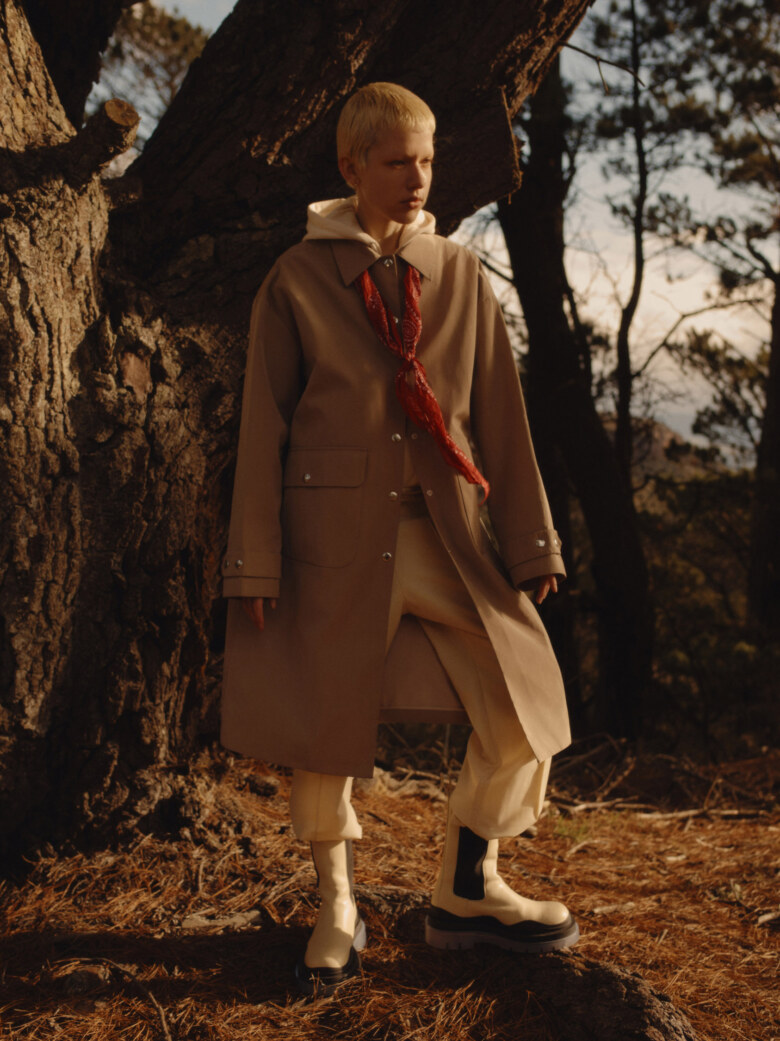 –
Side-Note would like to acknowledge the Gundungurra and Darug peoples, traditional custodians of the land on which this shoot was produced, and pay respects to their Elders past and present while recognising the strength, capacity and resilience of past and present Aboriginal and Torres Strait Islander people in the Blue Mountains region. We extend that respect to Aboriginal and Torres Strait Islander peoples reading this.