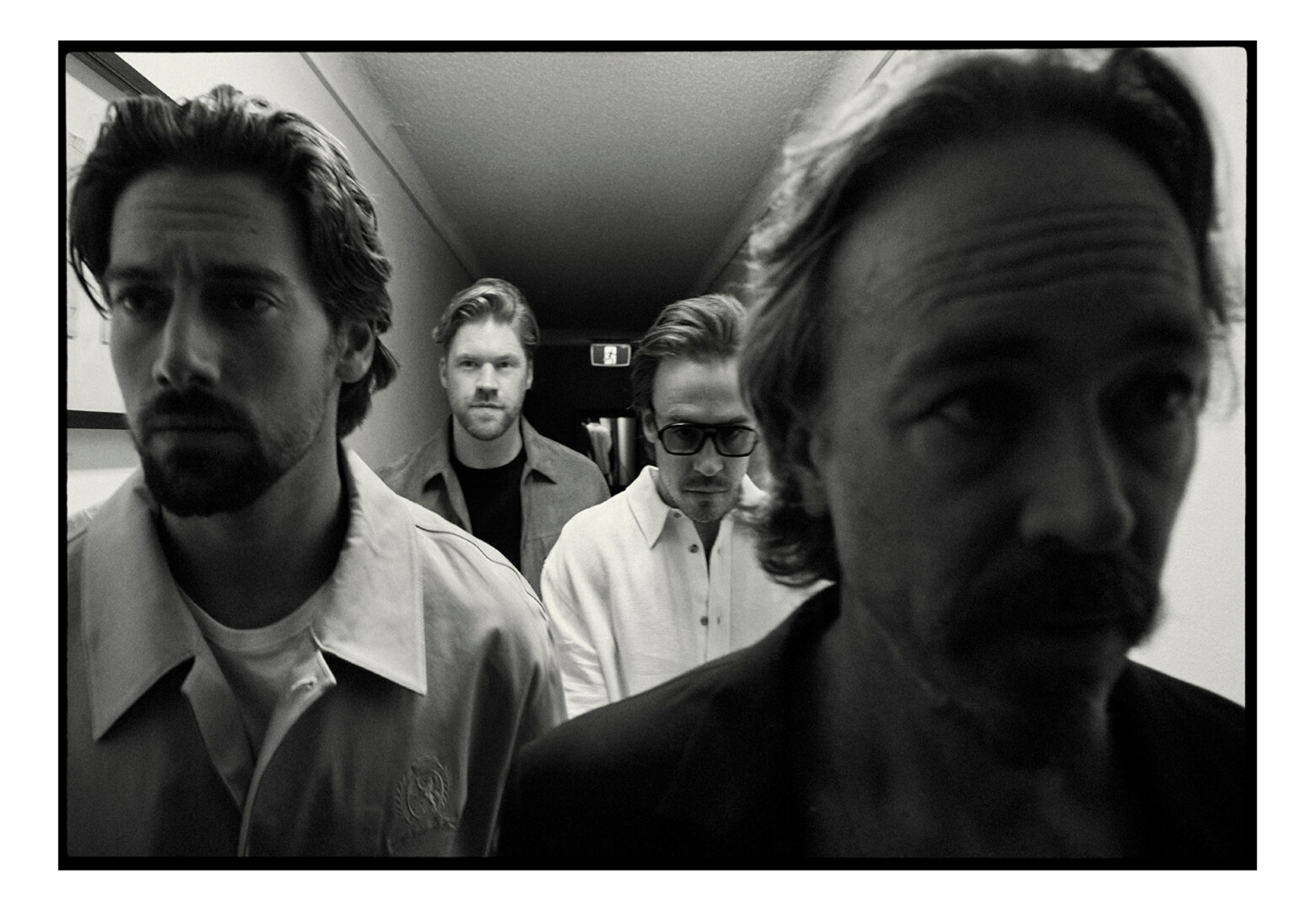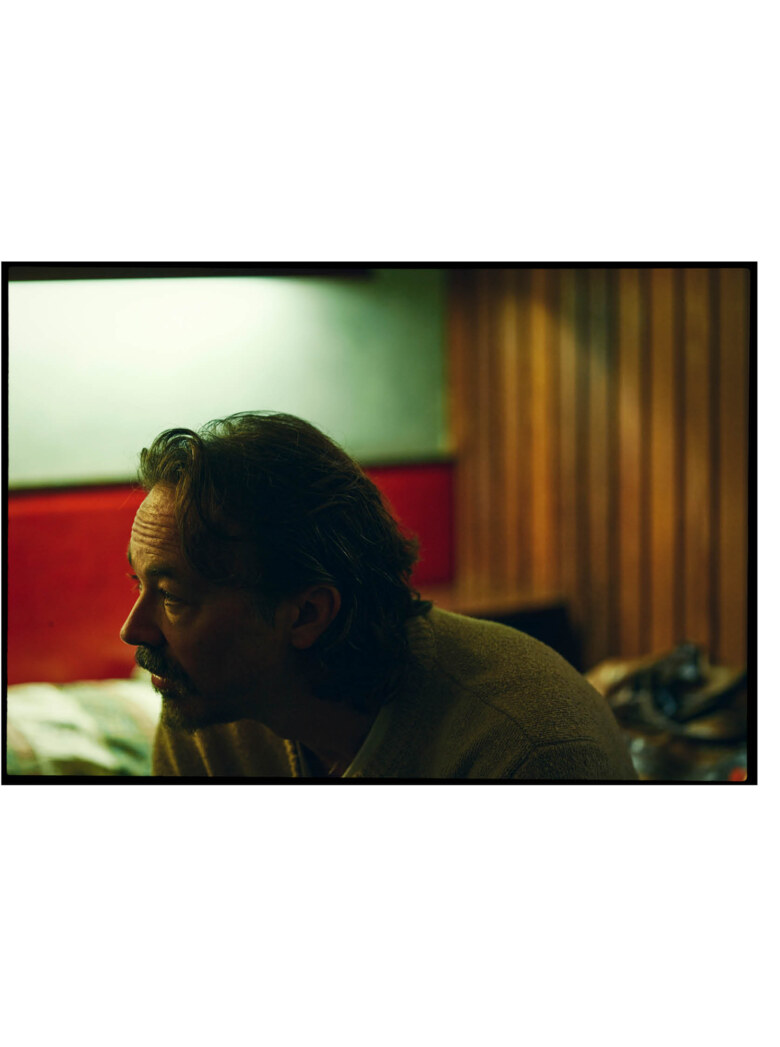 PEOPLE OF NOTE: BOYS OF BARONS BY ROBBIE FIMMANO
Barons is a rebellious and beautifully poignant illustration of the duality and shifting nature of loyalty, friendship and power during the birth of commercial surfing. Barons explores 1970s Australia, a time categorised by fluidity between free-love, rebellion, sexuality and business whilst focusing on the tensions between two friends on the precipice of billion-dollar companies, inevitably turned competitors.
At the core of this television series is the idea of a chosen family (an idea where we as individuals decide who our family is made up of) and for this group of actors, the pre-established friendships allowed this very theme to flourish effortlessly. Stars of the show Lincoln Younes, Ben O'Toole, Alexander England and Kick Gurry have been best friends, house mates and colleagues for many years. The boys interviewed each other about the process of acting together, the act of dissecting the morality of their characters and the specificities as to why this show was so deeply impactful to them. Talking from a place of deep intimacy, the boys were able to reminisce about their times on set, turbulent memories from the past and their ability to acclimatize to such a momentous and impactful point in Australian history.
BEN: Kick-cat what was your first impression of me? Kick and I have been best of friends since the start of 2016.
KICK: Debatable…
BEN: We met at a Christmas party first and then I went to live with you in 2016 over in LA. Mate what was your first impression of me?
KICK: Funny because my first impression of you when I met you at the Christmas party was that you were incredibly respectful. I think you were wearing a white button up shirt and I remember being quite impressed. My generation of actors, which is a few generations above yours, we were really winging it. What has really impressed me with seeing this generation of actors, is to see how put together they are with press and interviews…. I was really impressed with how put together you were and then when you came to the house, I didn't get the impression that you were as raw, not raw in the sense of new, but raw in the sense of… I don't know… with you anything could happen. I think my first impression of you was very different to the reality of you. The thing that has been the most exciting about having a house in LA where you boys come to stay, is the ability to encourage people of a new generation to take it a bit more seriously. When we first got over to LA in the early 2000s, we didn't know what the hell was going on. We were just really trying to survive. We were just trying to find a place to sleep, eat, just to survive. And with you guys coming over it's been a really cool thing for me to be like, hey listen… I see a difference between when you first arrived up until now. I see a difference in how you view the opportunity of being a part of really cool productions around the world.
BEN: When did you and Linc meet?
LINCOLN: I've known you for twelve years now Kick.
KICK: Lincoln and I met when he was just a kid on a tv show called Tangle…
LINCOLN: Criminally underrated.
KICK: I came on in the second season of that show. There was a fight scene and Lincoln was fighting someone and I had to rip Lincoln off another actor… I couldn't move him an inch, so I had to take five steps back, run at him and tackle him.
LINCOLN: That's where our friendship started…
ALEX: It is a good point though, a great part of the industry is that you work with people and get to know them. It can be an intense environment, a heightened environment. You often come away with a few keepers from the amazing group of people you work with. I feel very lucky that a lot of my dear friends in life are people I've met on set and are people I can keep in my life.
LINCOLN: And one of the most wonderful things is that hopefully it comes back around, and you can all work together on the same project and that happened to be Barons.
BEN: We got that very opportunity with Barons; it was a dream come true.
LINCOLN: It felt like going to school with your friends.
KICK: Ben, what were your original thoughts on the series?
BEN: I thought it was really cool, that was probably my first walk away thought. It was the end of 2019 and I had just finished doing Halifax when I heard about it.
LINCOLN: I'd heard about the series over in the states and met one of the producers and I came on board.
BEN: I know a lot of people were going for it and it was super cool and unique, and I don't think we've seen anything like it for a long time. It's ambitious, it addresses surfing at an international scope as well. The themes are easily identifiable. Especially when coming out of covid and reconnecting with the rest of the world, it is a show that really looks at what a chosen family is, when you choose your family opposed to the one you're born into. It also looks at how certain things can break that up. I think setting it in that period… everyone was so much more present back then because they didn't have the distractions we have now. Being on set and in the moment, you can't sort of sit out the back, waiting for the next scene on Instagram, you have to be present with your mates. Coming out of covid it's a really cool to watch because ideally you walk away being appreciative for those immediately around you rather than how many likes you get on Instagram.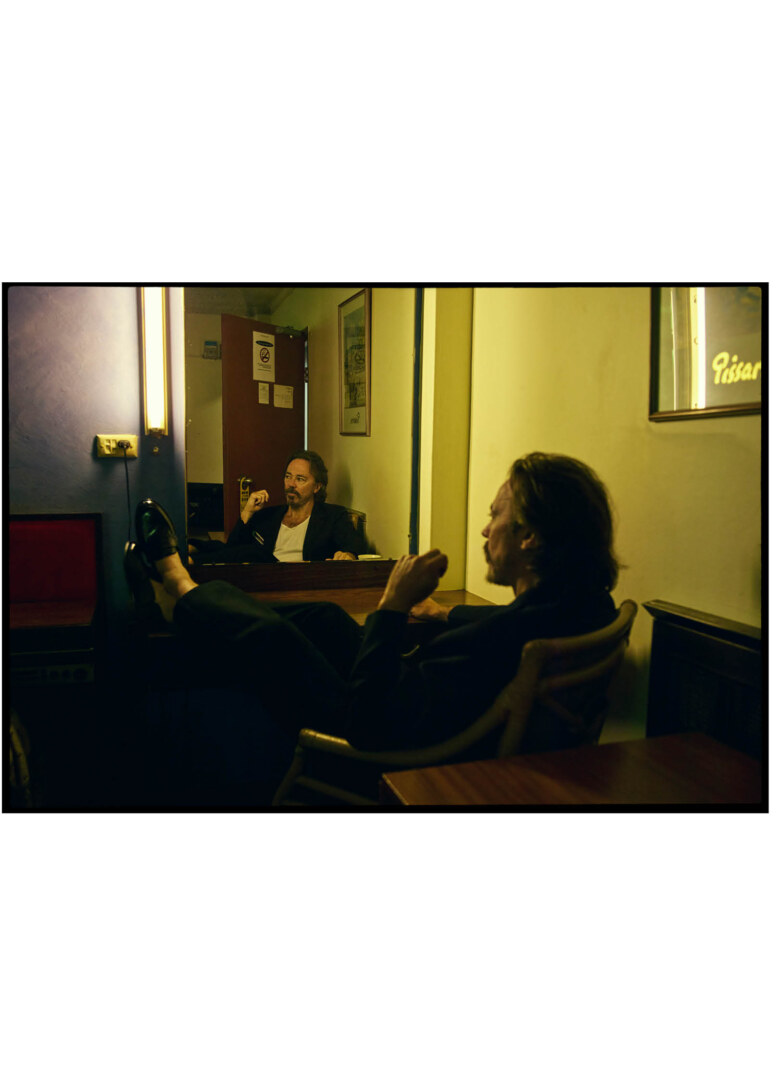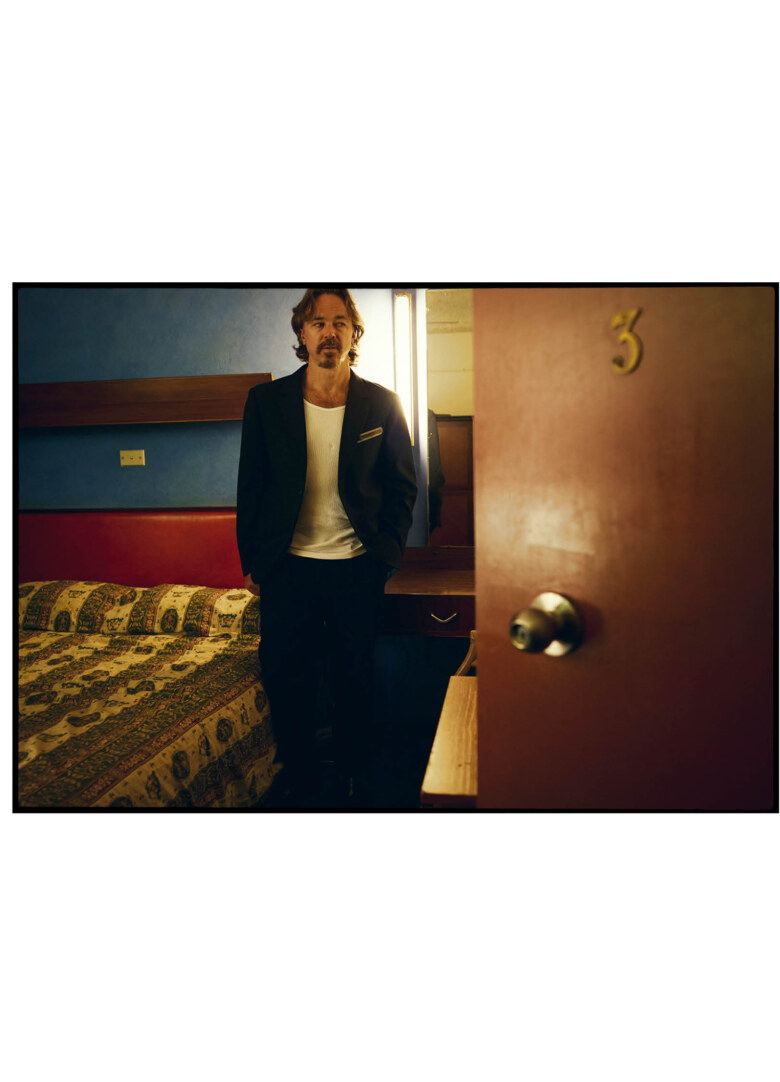 KICK: The four of us were living together when covid hit so coming out of covid now, just to think that right as that happened, we were together… The four of us were together and Linc was shooting a pilot. On the Tuesday Alex left for Australia, the next day Ben walks in saying "I'm going to Australia too." I was like "no guys you can't just leave me and Linc!" And the next day I was like "sorry Linc, I'm out of here too…"
LINCOLN: Then I looked to no one and thought, ah it's just me and I stuck it out.
ALEX: You guys often look to me for advice…
LINCOLN: You're the trend setter.
BEN: Al is sort of the sage of the group- we watch what he does and can't comprehend it because there's so much goodness in him.
LINCOLN: Alex is like the back seat of our industry and we all just copy his style.
BEN: Al I have a question for you…
ALEX: Yes brother?
BEN: When we were all hanging out on set for Barons, what was your favourite memory?
ALEX: The big party scene in the barn. It's a big part of the story. They're usually very awkward because it's silent and everyone around you is a stranger… But I was next to Ben, and we were all getting quite carried away with the party environment and making each other laugh. I enjoyed getting lost in that party atmosphere, in just the way that we have been in many other scenarios.
KICK: I did not know that's what it was about…
BEN: Kick still hasn't read the script! I did want to ask though Linc, what is your relationship with your character from the show? How does their complicated relationship with morality impact who they are or how you depicted them?
LINCOLN: Buddy is a pro surfer who is at the top of his game. He is reaping the benefits of all the accomplishments he's reached for himself; I think he has very few responsibilities and all the vices in the world. He is very much so hedonistic, ping-ponging his way around the world. You see him go from no responsibility or care into a self-sabotaging place where it all comes back to bite him. For me what I really enjoyed was the unfiltered way he carried himself through the show. I personally always have a filter and I am not as free as he is. It was a nice escape for me to find that freedom and bring that out. There is a real courageous and carelessness that obviously has bad repercussions, but it is all stemming from good intentions. It was very enjoyable to play but I'm happy to leave a lot of that with him. What about you Benny?

BEN: Once, all four of us got invited to a square-dancing party and we dressed up as cowboys. We proceeded to get pretty drunk and excited to be cowboys, then we got so drunk we didn't end up going. The four of us were just sitting around in cowboy outfits like a bunch of weirdos.
KICK: Well, we found out it was an hour and a half away.
LICOLN: That's true. We didn't want to pay for the uber, so we decided to go down the street and have a hot wing eating contest in our square dancing outfits. We went in and asked what their hottest wings were and instead of heaps of variations there were just three… the next day was pretty grim.
BEN: Have we spoken about Barons yet?
KICK: Linc do you want to explain what the show is?
LINCOLN: Barons is a beautiful and rebellious insight into a time where sexuality, rebellion, politics, friendship and business were a lot more edgy, innocent. It set a precedent for a time we now know and follow. It's about the rise and fall of the billion-dollar business started between two friends and all the politics that come from that- set very specifically in the 70s and 80s. It's a beautiful insight into a time we'd all like to go back to now. There was no real vanity- no real shame. It was a lot freer, and I hope people that watch it find it as an antidote to all the stuff that's happened in the last few years.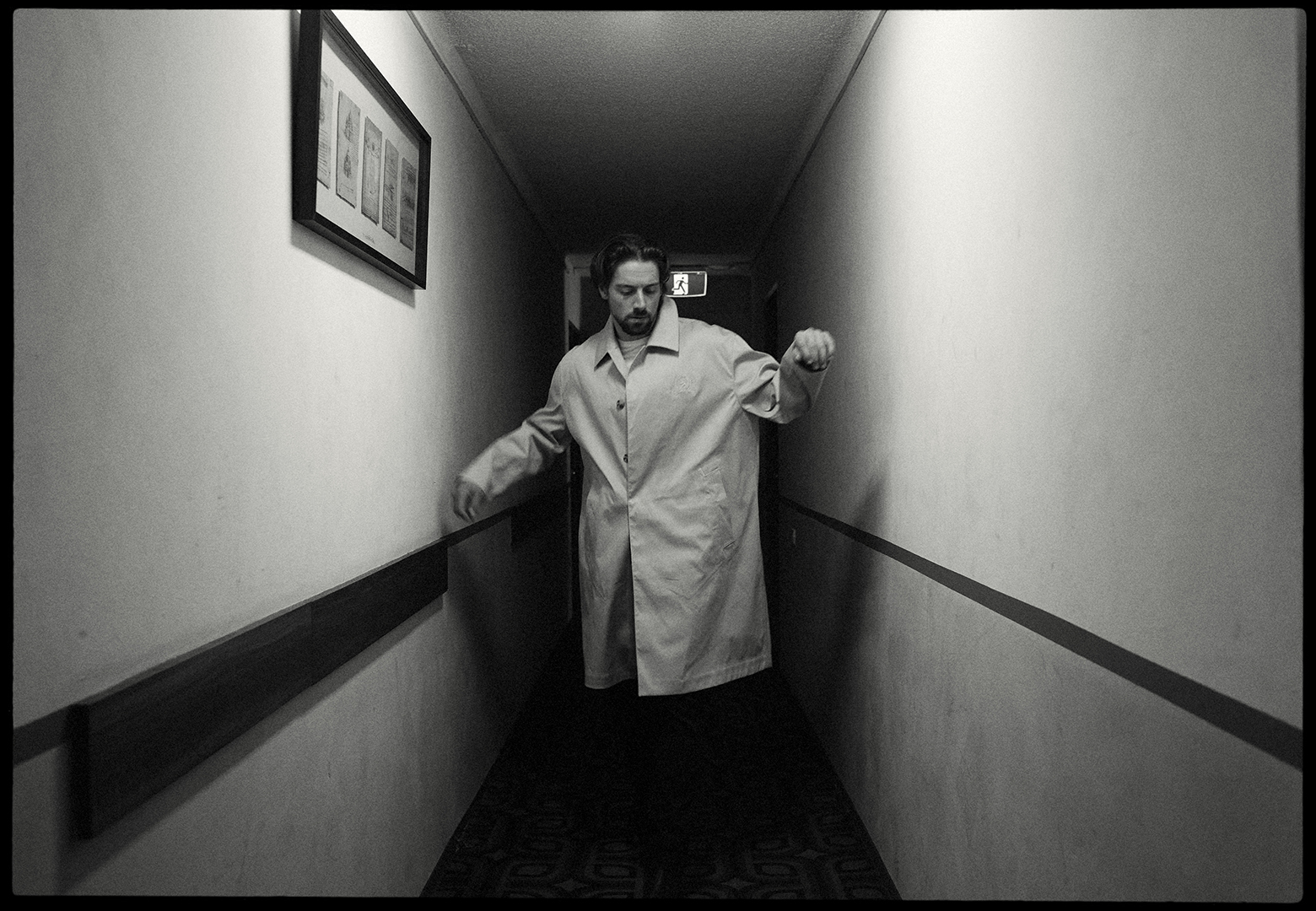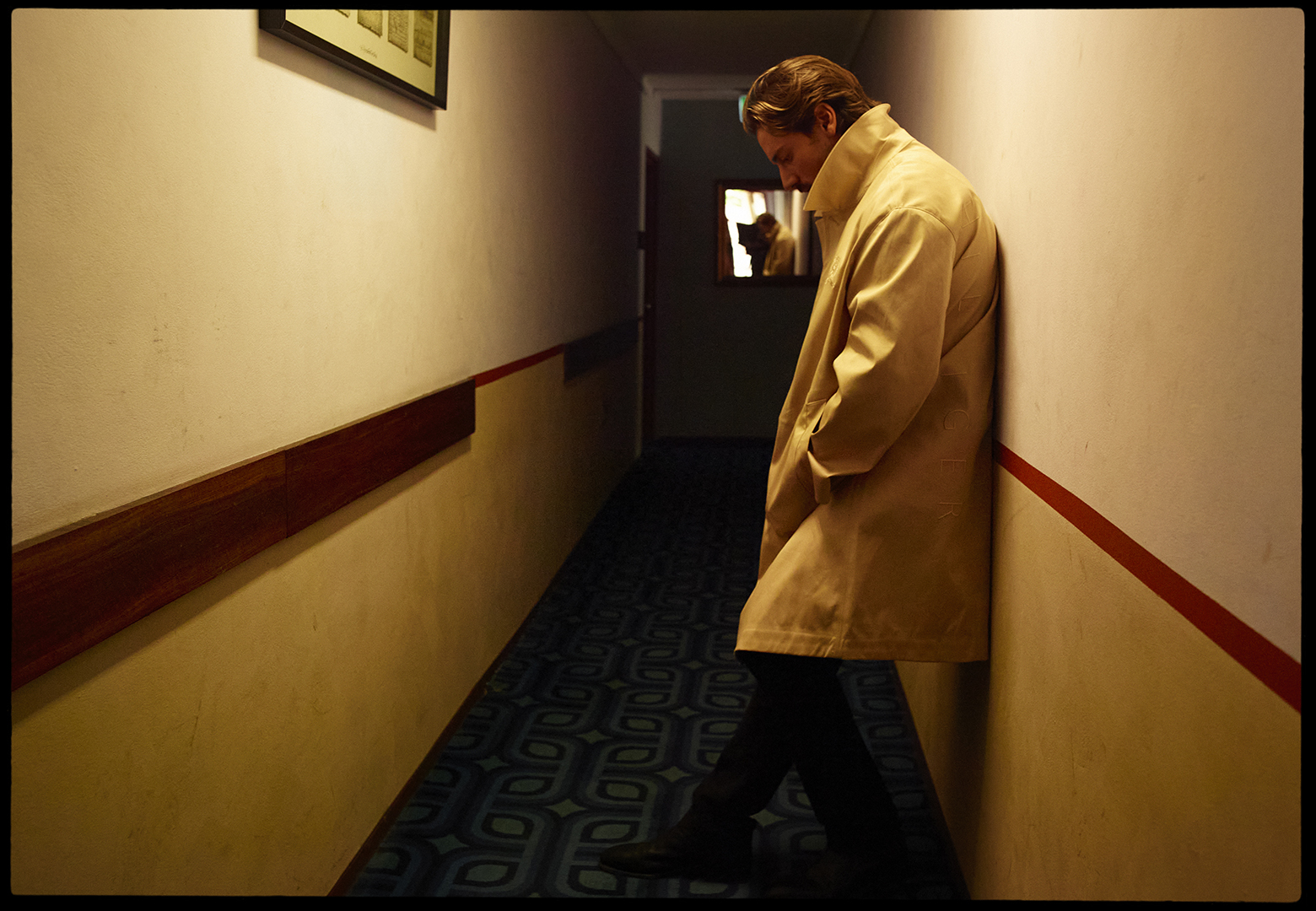 BEN: Snapper is a character… I identify with him a lot, I mean, he does some pretty horrible stuff, but more so with where he is coming from. I love the family that he has built for himself. He is the self-appointed patriarch of this family and although I don't think too much about that, a sentiment I share with him is how I find importance in friends and the idea of betrayal and loyalty- those things are very important to me as well. The morality of the character- he is an incredibly emotional person and I think for that reason he can emotionally react to things in ways that are ultimately self-destructive.
LINCOLN: What is one aspect of Snapper that you liked and have taken out of the show and into your own life?
BEN: I guess his ability to repent and seek forgiveness. Even though does this in a very masculine way, I think I have taken away his ability to take a long and hard look at himself. He is very aware of the demon inside of him and he is not proud of it and does want to be better. I really admire his willingness to grow and be a better man.
LINCOLN: Al, do you find it weird or comforting working with friends?
ALEX: Comforting, I go to work to have fun and in Australia we have a great industry. It is an industry of respect and I respect the people around me and expect to have a good time on set. I think they should be able to too. Australian sets are places where we are allowed to feel safe, there isn't too much of the hierarchy that is built into the structure of being on a crew. I would hope by a certain point in the shoot I could be friends with everybody anyway- but in this case I got to work with people I knew from the outside and it was an absolute privilege to watch those I completely respect do their work. My first day on set Kick and I got to jump into a cool old car and drive into the sunset.
BEN: Kick, what for you has made this show stand out compared to other Australian shows?
KICK: I felt like this show was super aspirational. They wanted to say something profound, it was about something profound, about a different time, place, different place, different people. It was an exploration of something interesting in Australian culture, the birth of surfing in Australia as it is a huge part of our culture. 95% of Australians live within 5 miles of the coast. Everybody has an experience growing up near the sea or going on holiday to the beach. Beach culture is intrinsic in Australian culture, and I thought that the exploration of that was a really big thing. When I started out 25 years ago, 90% of the things you'd read for Aussie TV were a slightly archaic version of who we think we are as Australians (hospital ward/police shows etc.)- and it was slightly derivative of American television. This felt like it was really reaching for big things and turning up and seeing Lincoln looking like an aqua-Jesus, struggling with really big things in life, playing an American character- that for me felt like a heightened version of storytelling and was super exciting. I think Australia and Australian television has celebrated mediocrity a little bit and I think in the entertainment industry- so many people that think big and dream big. A whole generation of story tellers are now being unleashed; big things are coming.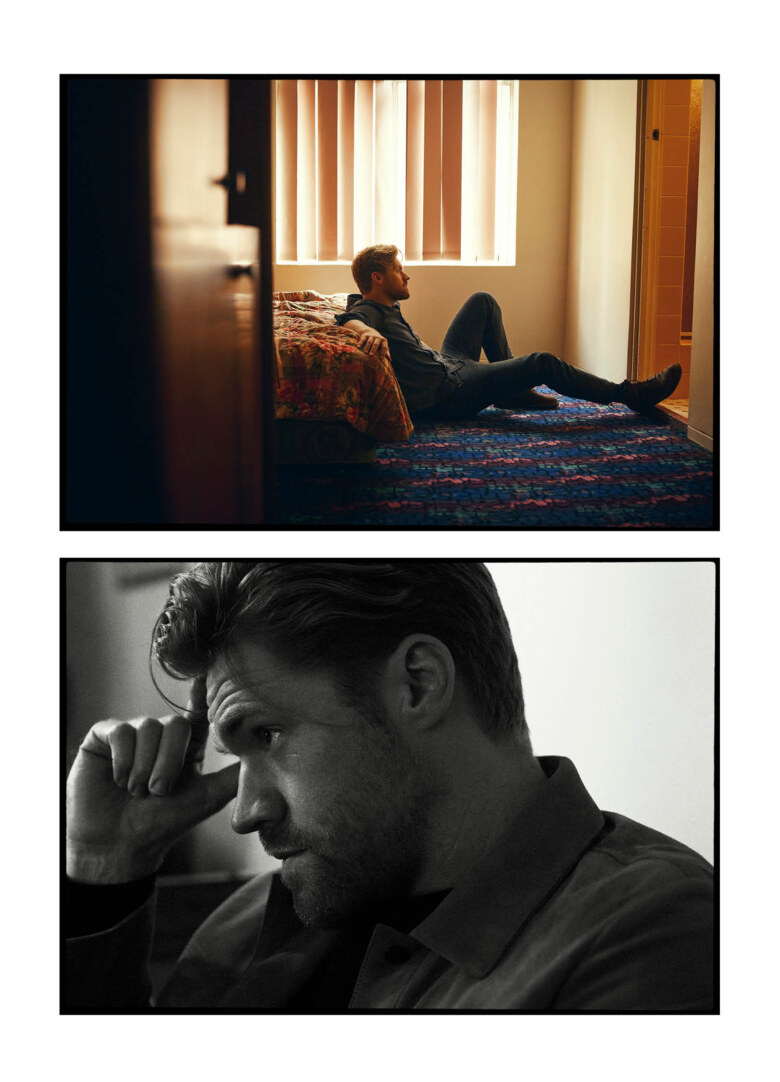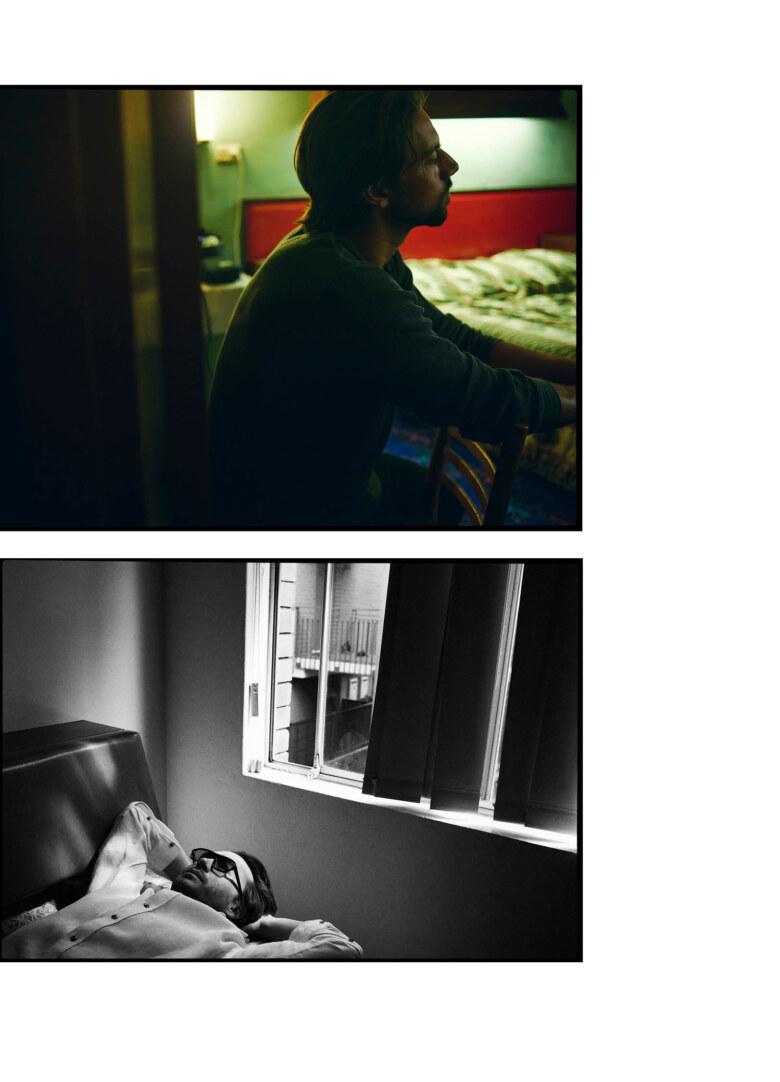 ALEX: How did we all find out we were doing this project together?
LINCOLN: Benny was cast first, then I got the call. Later, we heard Kick and Alex were involved too. I think the production, the producers and us, were very fortunate to be able to get Kick and Alex to play these roles. What they brought to these characters, suddenly you've got this global feeling in the show and while you're watching certain characters on the beach in Australia or California, you're also thinking about what's happening in Bali or Mexico. They create this whole vacuum effect of focus to each character where no matter what story line you're following, you're engaged.
ALEX: Ben, how did you research your character and the time period? Did you have conversations with friends of family members about the 70s and what it was like to be alive in that period?
BEN: My father grew up in the 70s surfing. I spoke to him about these things. He would get all wistful and reminiscent. It was such a positive time for him and that was the overwhelming thing, that it was a time everyone remembered so fondly. It's a time everyone feels nostalgic for whether they were there or not. I was looking into all things 70s which was a blast- I made a playlist called 70s surf mix, this series takes place in 1971 (predominantly) and finding the songs that would've been out around then, they help you really find a rhythm- that was a lot of fun! Also, we took surfing lessons which was a fun shared opportunity for us. It was a great practical way for us to establish our roles and who we were in this community.
KICK: It's like acting- you can sit and talk about your characters until the cows come home but it helps so much to get up and do it. Whether you're surfing as a sport or a hobby, it takes a lot of time and a lot of focus and there are so many moving elements like the ocean. When learning to do all of that came respect towards things like the ocean and other surfers and how technical and beautiful it is.
BEN: I do have to give a massive hat off to the wardrobe, costume (Marion), make up department. All the question marks I had towards my character were pretty much answered once the makeup and everything was there. It's only then when you see yourself and think, I know exactly who this guy is. I've read the books and done the research. Marion with costumes… we didn't get to keep any of the pieces of clothing because they were heritage… archival. So, they all had to be returned by the end of the season.
ALEX: Did you have a favourite ensemble?
BEN: I loved the brown corduroy flares with the grey vest and the damaged hat! I thought that was so cool! With the mullet and big Mo- that was my favorite look. I was very comfortable in that…
KICK: Yeah I'm sure you were… Linc what was yours?
LINCOLN: Ah, when I wore clothes… There's a lot of nudity in this time. I will say, the first day I think I was the first person to put those board shorts on and go into the water… and discover that they were truly see-through!
BEN: That's light weight man!
LINCOLN: I had some amazing pieces, Marion tracked down a vintage double denim tracksuit from the states and got it shipped over.
KICK: Is that what you're wearing in the car? When you got photographed?
BEN: That look was amazing!
LINCOLN: Yeah, I wish I could've kept a lot of my outfits. It would make me a lot cooler than I am today…
BEN: It would.
KICK: He says in a singlet and board shorts!
BEN: No, I'm actually wearing a three-piece Prada suit sipping a chianti…
ALEX: We just had so much fun making it and look forward to working together again.
BEN: Ideally this is something we get to do for many years so watch the damn show people, please.  
___
SIDE-NOTE acknowledges the Eora people as the traditional custodians of the land on which this project was produced. We pay our respects to Elders past and present. We extend that respect to Aboriginal and Torres Strait Islander peoples reading this.