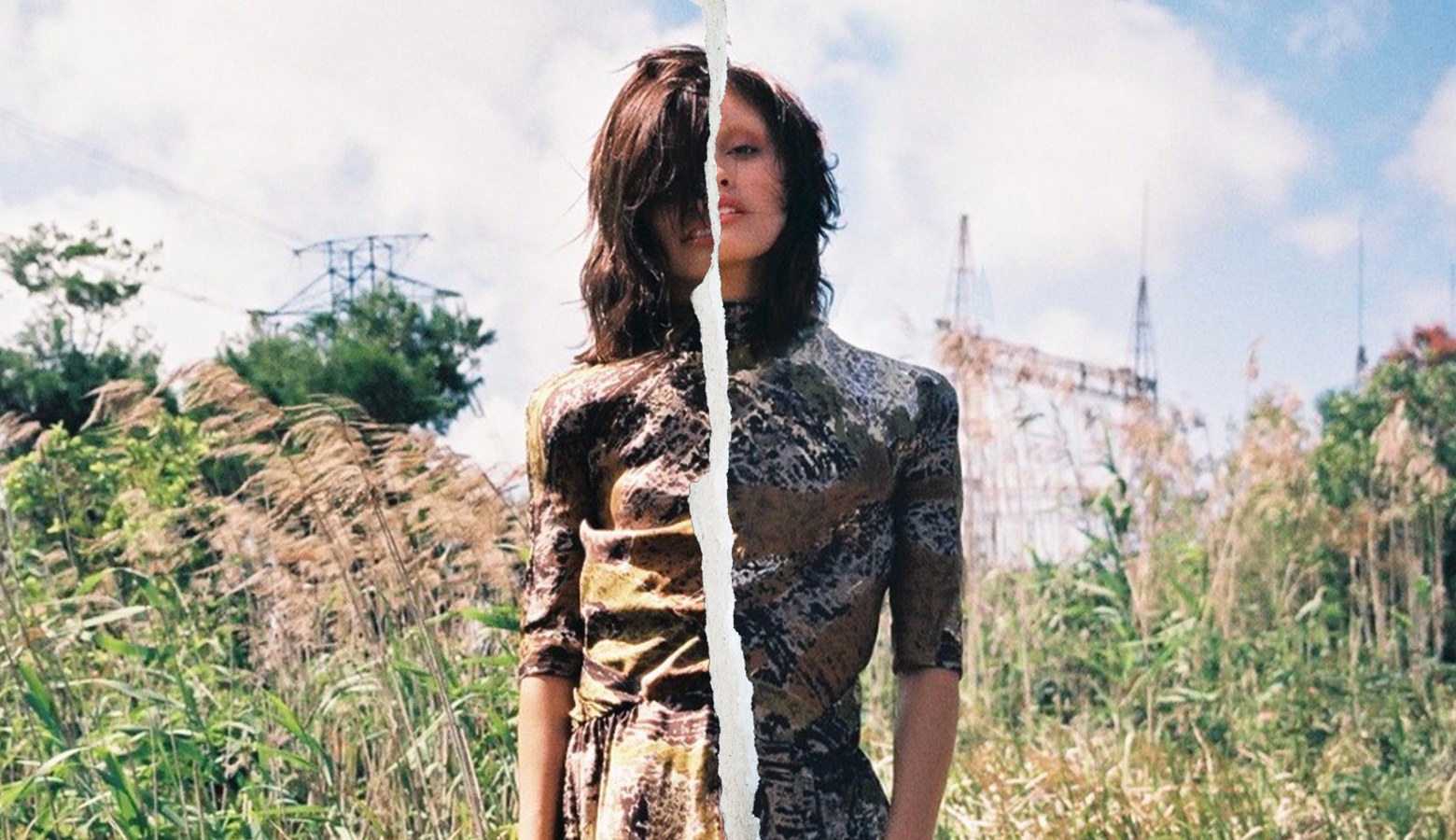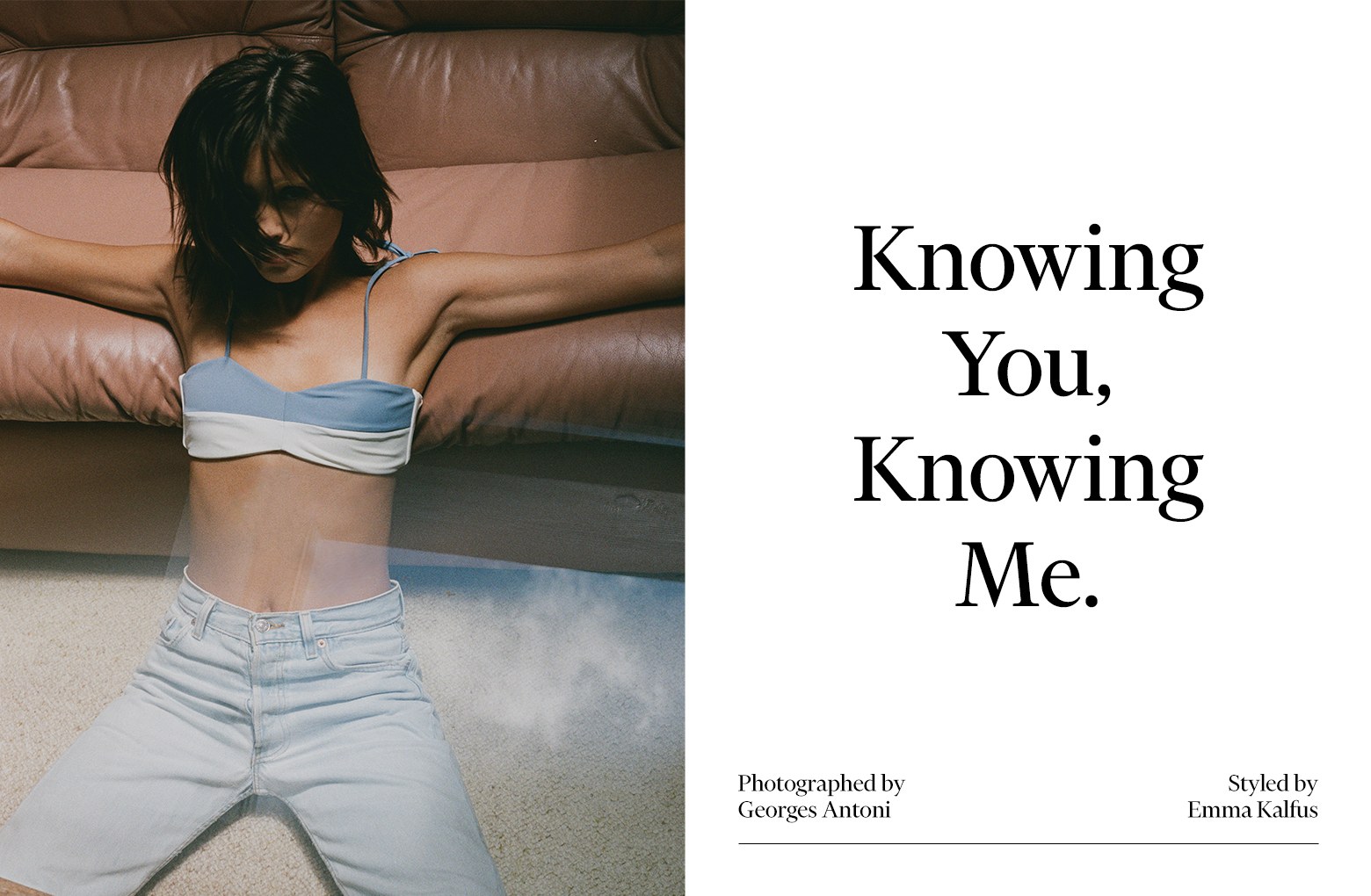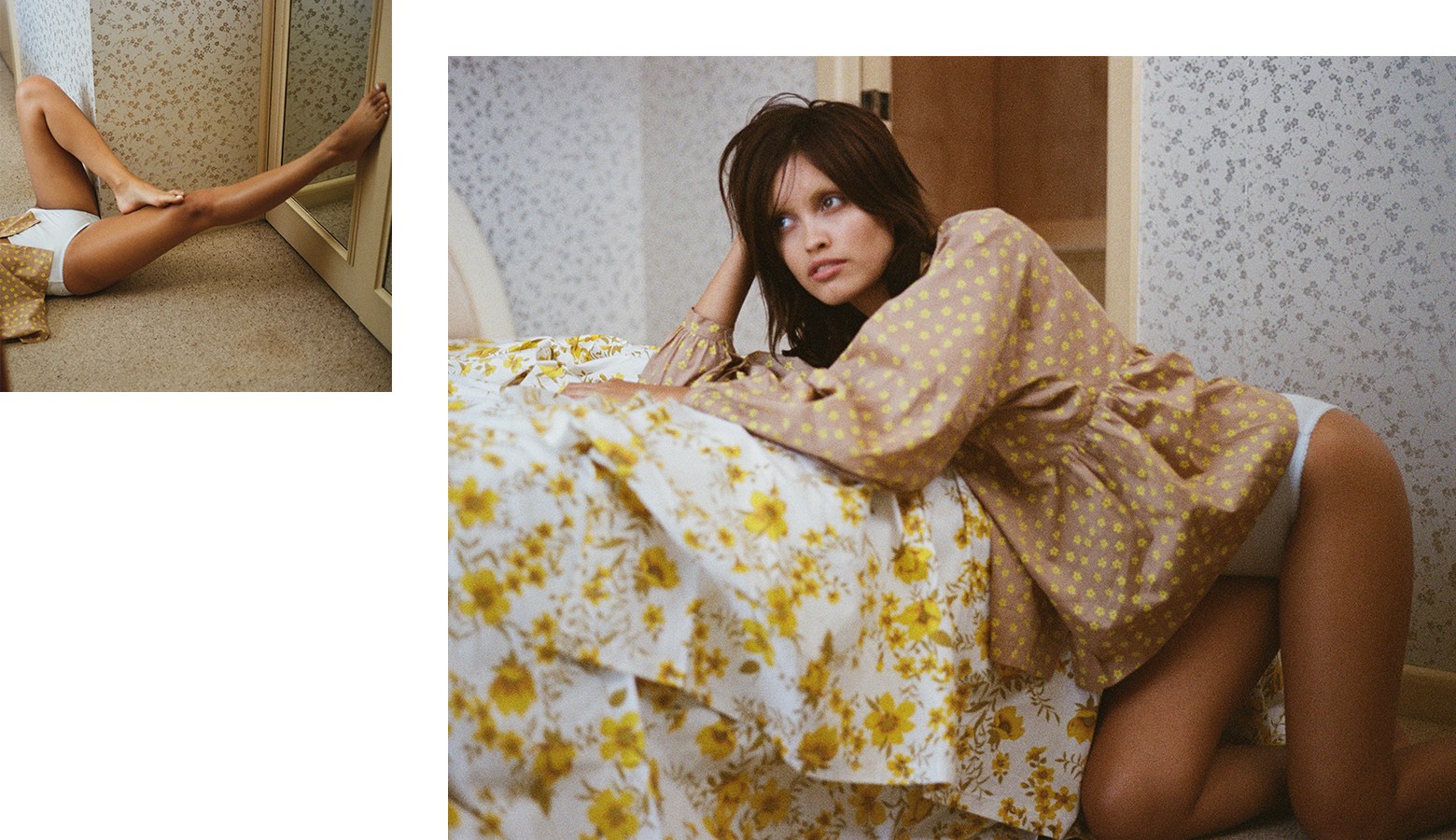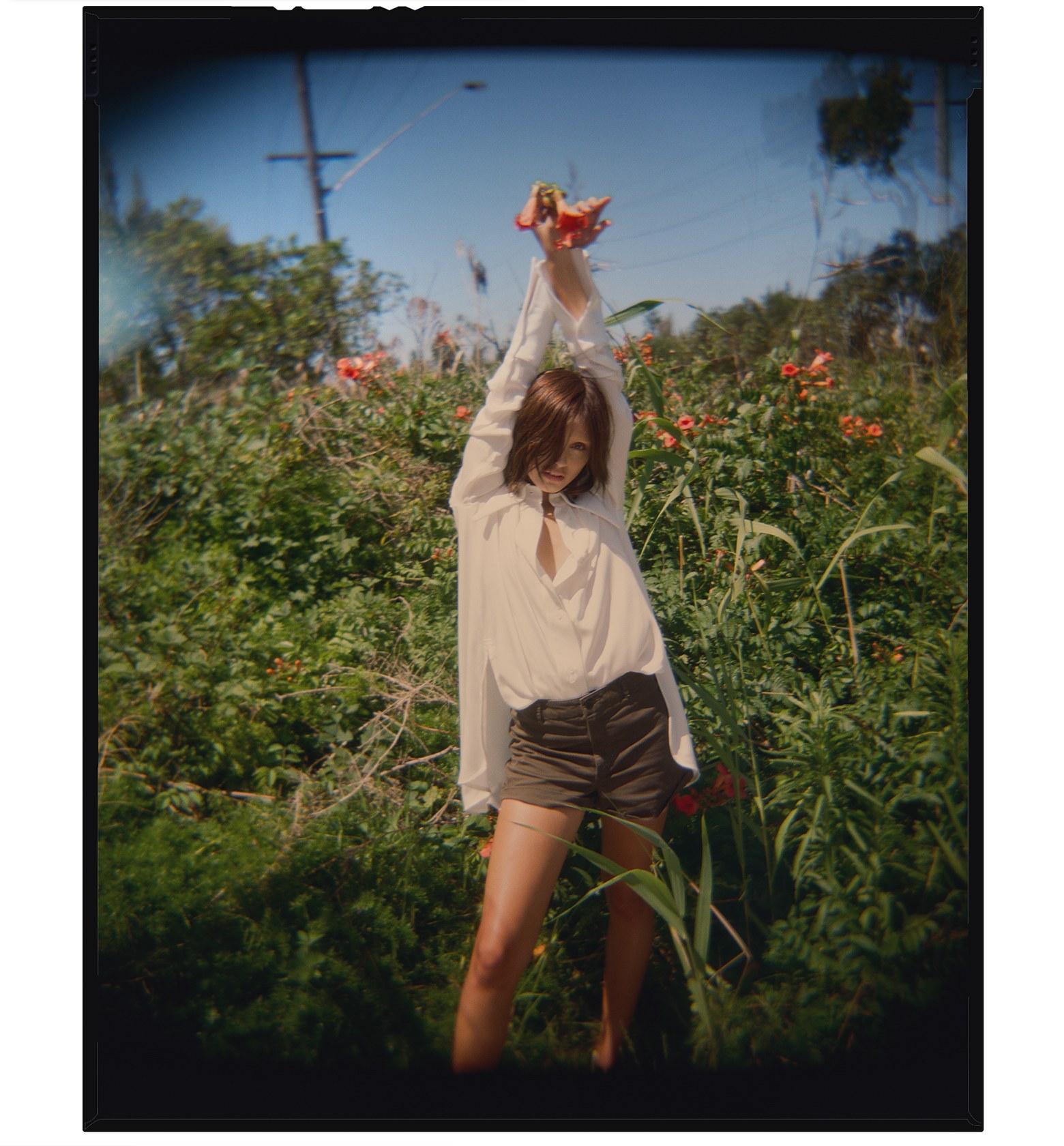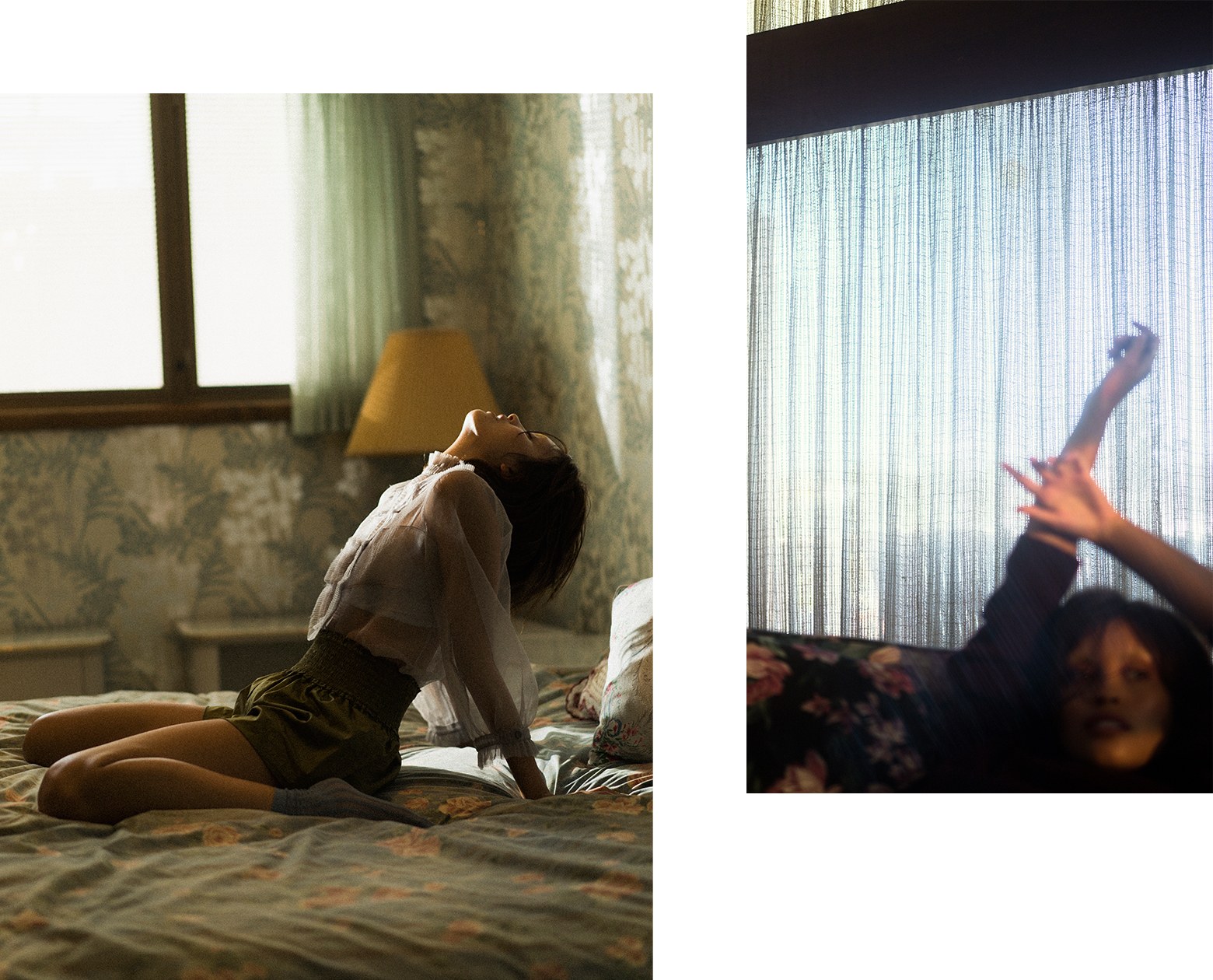 PHOTOGRAPED BY: Georges Antoni
STYLED BY: Emma Kalfus
WORDS BY: Noelle Faulkner
HAIR BY: Daren Borthwick
MAKEUP BY: Gillian Campbell
PHOTOGRAPHERSASSISTANTS: Mitch, Oly Begg & Ady Neshoda
STYLIST ASSISTANT: Ebanny Dywer
With a passionate social following of over one million, an enviously curated blog and a reputation as one of the hardest working names in her field, we talk to actress, influencer and social media star Sarah Ellen on the business of obsession, staying grounded and why she comes with a filter.
What do you think of when you hear the word "influence"? 
I think of all the icons I've obsessed over at some point in my life who have had an influence on me. Andy Warhol, Diana Vreeland, Oprah Winfrey and Wes Anderson, to name a few. Andy for his witty philosophy on life, which you can read in his book 'The Philosophy of Andy Warhol' (go figure). Diana for her striking personality and passion to create beautiful imagery for Harper's BAZAAR and VOGUE back when she was fashion editor. Oprah for her spiritual outlook on life and her overcoming adversity to become a multi-million business entity. And last but not least, Wes Anderson – a genius in the film world and a true artist. 
You're tagged with being an influencer yourself, is that a heavy weight to carry?
As I get older (I turned 20 this month – eeep!) I'm realising how important it is to have a positive influence on my followers. I don't find it comes with any pressure because I genuinely love be able to spread a positive message.
Growing up, what kind of lessons did your family impart on you that you've carried into your life as an adult?
So many wonderful things come to mind, my parents are beautiful people and I can't thank them enough for raising me the way they did. They have always ingrained a sense of "never giving up' in me. When I think of my childhood, I look back and see how even the smallest of moments made an impression on me and how they are still affecting me to this day. My stepdad in particular was always a huge fan of films and would bring at least two or three new DVD's home a week. We have hundreds of films at home to this day. I grew up watching old westerns and classics from directors like Clint Eastwood, Quentin Tarantino and Woody Allen. I can see how this sparked my curiosity for acting and screenwriting.
Do you think there's danger in the way we are so swayed by "influence" particularly since your fans are so young?
Definitely, this topic scares me because it saddens me to think about how easily children are influenced and how adults take advantage of that. Sometimes adults don't even understand that they're making such a huge impression on a child. I try to focus on the positives and think about all of the teens out there that are using their own voices to influence others. One example of this is Tavi Gevinson, she is no longer a teen, but when she was just 13 years old she started a magazine called Rookie Mag that educated young teens around the globe about worldly topics.
What do you do in your spare time that might surprise people? 
I've always had a fascination with astronomy, I've actually just bought a telescope I'm yet to take out which I'm really excited about. I live on my own in an apartment near Bondi, so I often get up to some pretty wacky things and find interesting hobbies. I just bought a 1000 piece puzzle that is currently being solved on my dining table and I've just started pottery classes. Whenever I'm curious about something or a certain hobby, I usually just dive right into it. Life is too short to stay curious!
It's so easy to get caught up in the world of celebrity and what other people around us are doing, what advice do you have on keeping a level head?
I'm really lucky to have a supportive network of friends around me that are grounding. I practice a lot of yoga and meditation which keeps me grounded too. It's a hard question to answer for someone else, I think once you get to know yourself you understand the things that keep you grounded and when you figure out what those things are, make sure that you leave some time in your day for one of them. Whether it be reading a book, listening to your favourite podcast, the
gym, music etc..