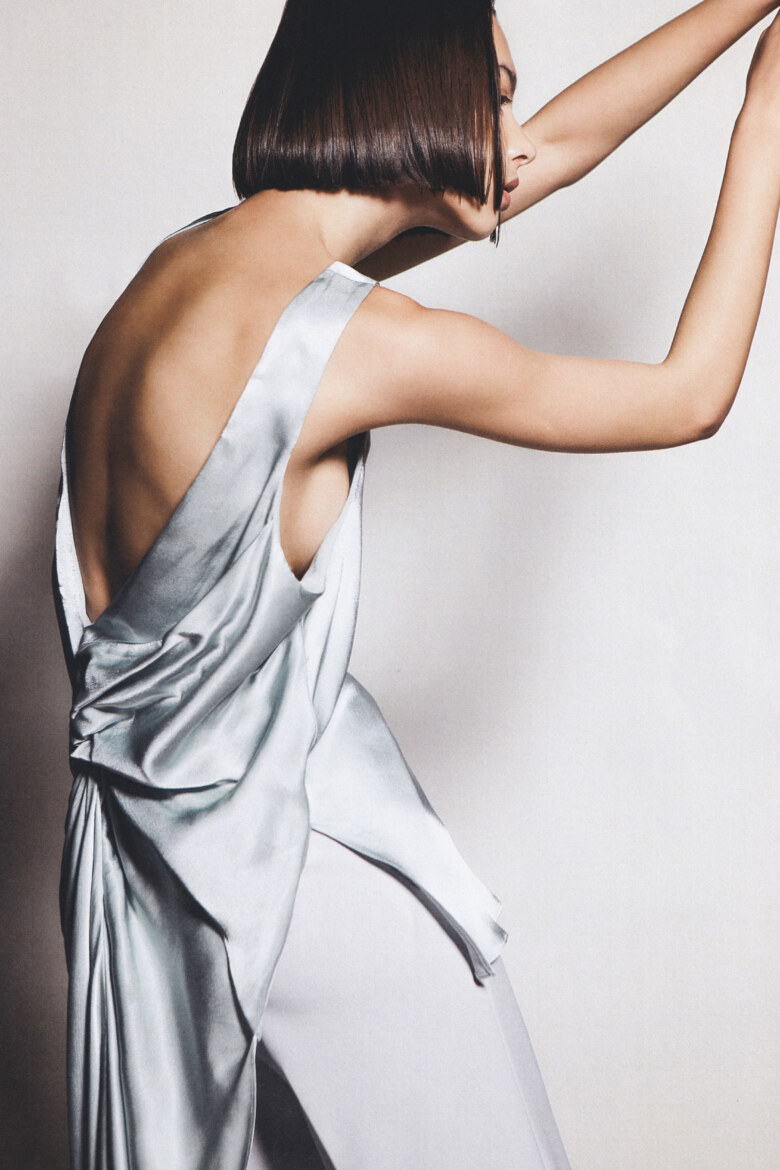 OPENING ACT – A PROJECT WITH BIANCA SPENDER BY JESS RUBY JAMES AND DYLAN BUZOLICH
Bianca Spender's meticulously crafted collections have always proved testament to her industry pedigree and well practiced expertise. Her uniqueness lies in her ability to imbue each collection with meaning – her garments, in all their wonderfully draped and tailored lyricism, do so much more than clothe the body. Spender's AAFW show earlier this year was no different. With a mission to celebrate the courageousness of women, her spring summer collection has a lot to say. To mark its official launch, SIDE-NOTE sat down with Spender to reflect on what it meant to present the opening show and the figurative space she's claimed for her eponymous fashion label. 
Do you mind sharing your experience of setting up your namesake brand ? When was it founded and what inspired you to begin?
Setting up my brand was about all the stars aligning. I had been building the work that I was doing at Carla Zampatti and it had been going from strength to strength and after five years there was an opportunity to launch Bianca Spender.
The amazing experience was that in six months it suddenly was there! To start a label, have your first child, do your first show and open your first boutique within twelve months was crazy! It really teaches you how women have so many things that they juggle but also shows you what is possible.
Do you mind sharing a bit on your journey since leaving school and any turning points or experiences that influenced what it is you do now?
I did a Bachelor of Commerce, majoring in finance and marketing and when I went to get a job I realised how much I loved business but it was for a business that I was really attached to and that was personal to me. At this same time at university, I always had my own unique sense of style, and everyone encouraged me to do a short design course. That was really the point in which I delved into my creative side and just loved playing with fabric and using the left side, right side of my brain.
A big turning point was when I was working in the design room at Carla Zampatti as my part-time job. There was this amazing draper called Jay. She would drape on the dummy and for me that was the moment I decided to finish my degree and work overseas during the third year so I could really learn draping from the masters in Paris. That for me was something that opened a whole new palette and ability to render my vision by working with fabric on a mannequin, which for me today is always the most inspiring form.
For as long as I can remember, each collection is inspired by a very clear concept or theory – something you set out to explore further in your design process. Do you mind sharing a little more about that type of practice?
The beginning of each collection is my favourite phase, when you're in this explorative world and I think the most magical thing I learnt about that phase is that something that has been simmering behind subconsciously in the way you look at the world and the way you see things will come to the surface and you really don't know where it is going to take you.
The result has always meant a collection imbued with so much meaning, what is that you wanted to say with this collection?
This last season was one about courage and spirit and it was something that really came to me in this idea of disruptive beauty off the back of our disrupted reality with COVID. I wanted people to feel a sense of energy and optimism again and to embrace our new lives as we knew they would never be the same again.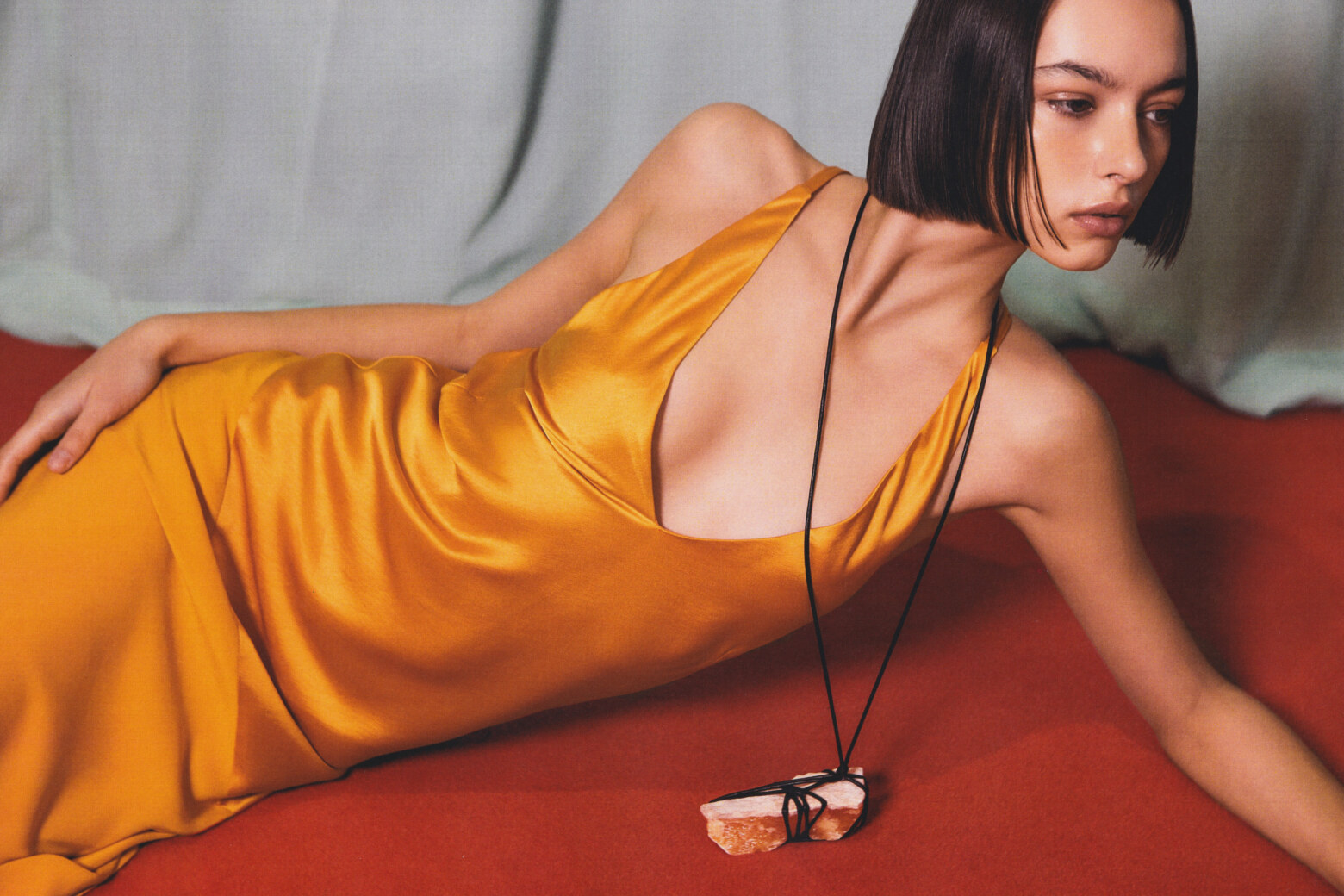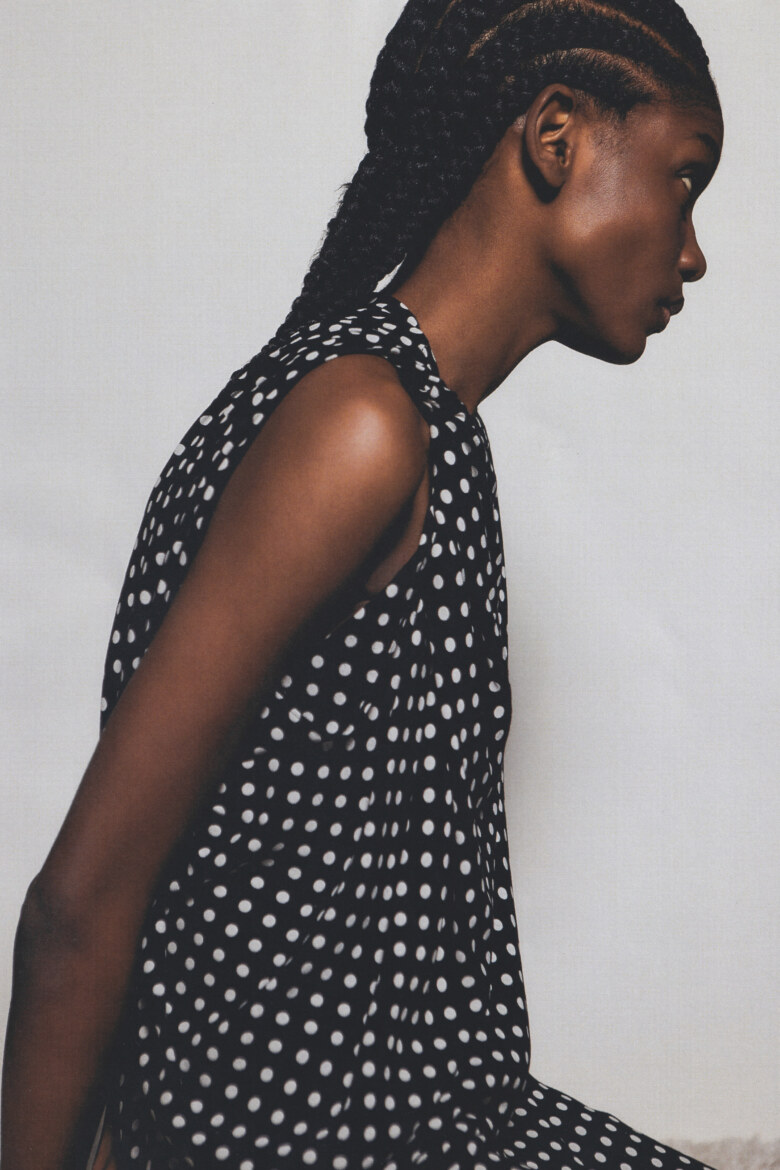 How would you describe your profession and craft?
I've always thought of it as being the architect for the body or the sculptor in cloth. My craft is all about the third dimension and how we can enhance, distort, elongate, and play with form in a way that inspires.
Do you see the role of a designer as having changed over the years ? What do you consider the core tenants of the profession to be today?
I think that we have seen the realm of design change. From it all being under one house to now being a globalised business. For myself as a designer I am very close to each of my components – to my customers, my market, and my manufacturing. It is something that is probably more representative of an old school of fashion and design.
Do you mind sharing how a Bianca Spender dress comes into existence ? From inspiration to shop floor?
With the world of dresses, it is for me most important to think about the fall of the fabric and often that starts with me, a roll of fabric and a mirror trying to unlock the perfect form for the colour, the weight, the print. That is something that really has a deeply felt sense for me on the body.
We work with a lot of dead stock fabrics, and each of them has quite a unique character, we will then drape it on the mannequin, trace it onto a pattern, check all the flow-through and form and then make it in our studio. The piece then goes through fittings and evolutions to then be graded in multiple sizes and finally cut in our production facility through an electronic cutter and sewn by hand in Sydney before being delivered to our stores.
You opened AAFW this year, which was a show Emma and I were lucky enough to work with you on. How did that come about and can you describe what it felt like before, during and after the show?
Before the show was really exciting, it was an incredibly momentous space that we created a wonderful colour blocking installation in. Before it was filled with people there was just this incredible energy in the room. We did a shoot before the show that really embodies the dynamism of the show, which was an incredible feat!
I've been dressing at mum's shows backstage since I was eight, so I find myself trying to pull away from that role of running to help everyone to have time to take it in to sit in the moment and appreciate the visual impression where you can see the journey, creative vision and stories woven through. At the end of the show, I must confess I exited too early; however I was able to experience what the show was like from the viewpoint of the audience as I saw all of the models walk and I got to disappear with them. It was something that left an incredible impression on me – seeing the mass of models and so many inspiring women that were represented there. It was something that was so heartfelt.
The show was a brave step forward since your mothers passing last year, your bravery didn't go unnoticed by our wider community. Do you feel comfortable talking about what that was like for you? 
With the passing of mum, something we have been talking about as a family is her courage and her spirit. I really challenged myself to be as courageous in my spirit. I felt that with what we have all journeyed through with COVID, this was aligned with the sense of loss that other people had experienced and I wanted to encourage all of us to take big steps to create a brave new future.
We see this represented nationwide a week later in our federal election and there is a real spirit of change that I am excited to be a part of.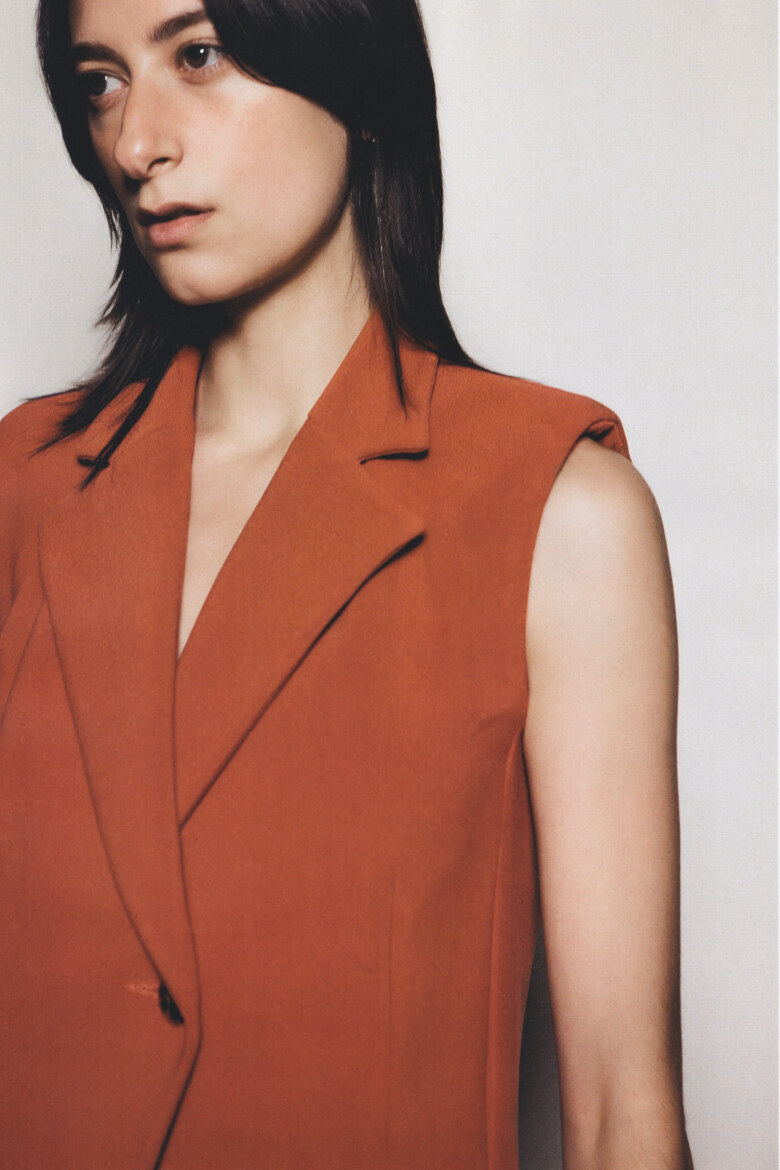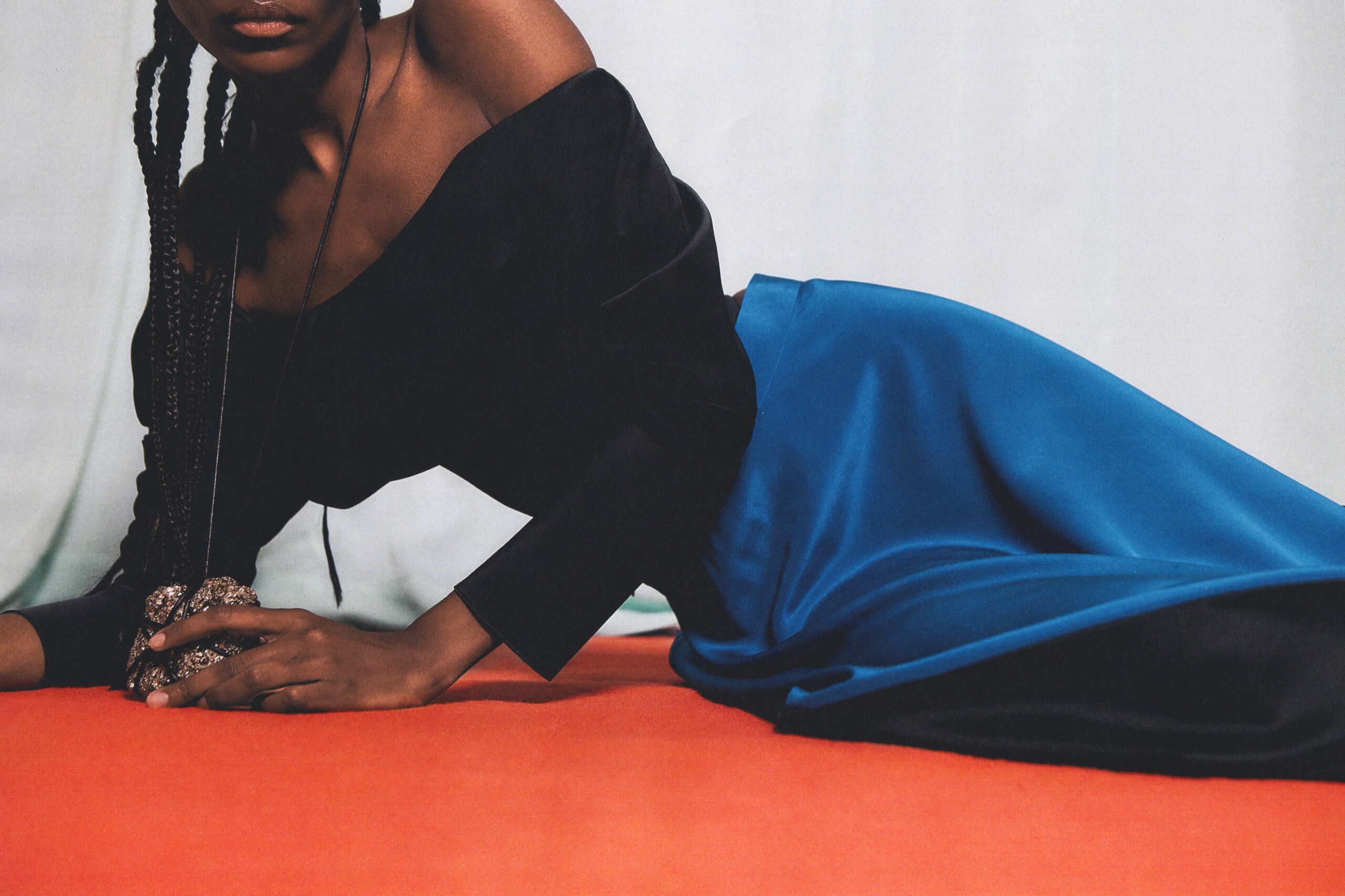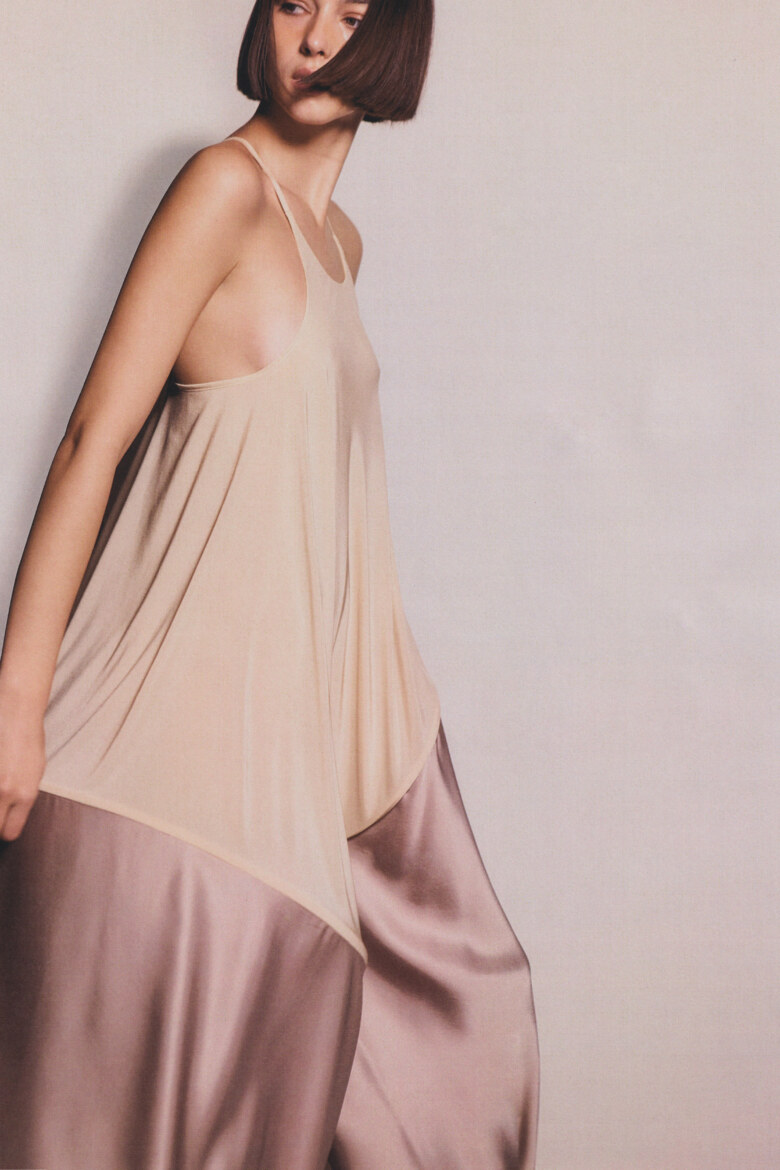 How closely did you work with and collaborate with your mum? Did the professional dialogue change / evolve / grow over time?
I was very lucky to work closely with mum and really understand how she built her collections as a designer. We had a very strict policy that I was an employee, and I would submit work by the same process. Mum was very committed to not showing and favouritism and is anything overcompensated by being a harsh by fair critic!
I think what was beautiful was after that point in time we both had shared so much in design together it was time for me to break away and have my own label. At that point we could be each other's champions, we were no longer boss and employee and we also weren't just mother and daughter. We were comrades that really understood the passion, the ups and the down's, the eb and the flow of that creative passion, pleasure and sometimes pain that goes with working in fashion.
How do you hold and honour that relationship now?
She's still talking to me! There is a sense of mum everywhere and I feel lucky that there are so many people who were so connected to her because she is alive in us. I meet many people that talk to me about how she is still talking to them.
Doing a show was a moment where I really came close to her. I always remember growing up during key moments where you see that push in the work, dynamism and determination that would always come through in mum. All of that was there with me and being on the Carla Zampatti runway, her presence is felt always.
How do you hope to make the woman who wears Bianca Spender feel?
Liberated! Playful, inspired, and independent. I want her to be able to have conversations with people about her independent point of view through what she wears and that is a precursor to the strength she feels in her ability to have a conversation about how she thinks and what she wants to influence in the world to make it a place that we are proud of.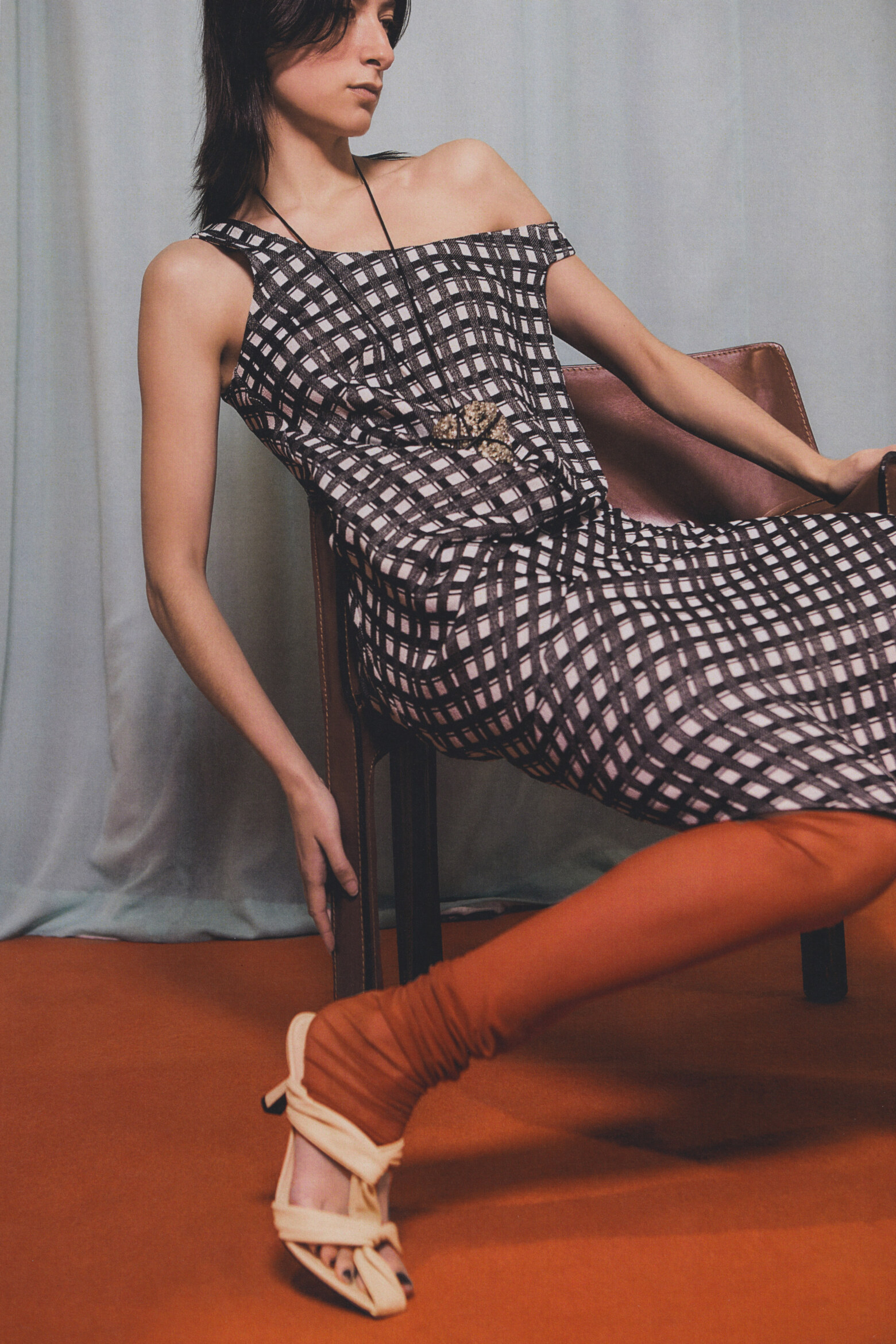 Can you identify similarities and differences between you and the brand? How important do you see that relationship to be?
It's been a very interesting journey for me because brands are always so personal. I think that as my team grows, I understand more and more what other people find in the brand. It is a real team effort and team vision, and that is something exciting because with each new person comes a new influence. As a curious mind you find this way that new doors open and that is something I love.
Who was your first hire and who will be your next?
My first hire was a junior designer who worked alongside me to do everything. I am currently the senior technician, which is something I love, but as the brand grows this is something that I will have to share!
If you could change anything about your business what would it be?
Something that is important to me is giving back, both to society and the industry. I've been thinking a lot about the opportunity to collaborate to share sustainable initiatives and invest in social impact.
What are your hopes and dreams for the brand?
I think my hopes and dreams for the brand are really linked into my hopes and dreams for women. Helping women liberate and find their voice through clothes and how to translate that to how to find their voice in the workplace, at home and in society.
What would you like to be known for? 
I suppose it's this idea around creative resourcefulness, curiosity, courage, authenticity, and integrity.
What would you like your legacy to be?
Someone always said to me the most amazing person isn't the person that leaves the room, and you think they are amazing, they are the person that leaves the room and leaves you feeling amazing. If I left women to feel amazing, inspired and to have a strong voice, that would be an amazing legacy for me.
______
SIDE-NOTE acknowledges the Eora people as the traditional custodians of the land on which this project was produced. We pay our respects to Elders past and present. We extend that respect to Aboriginal and Torres Strait Islander peoples reading this.