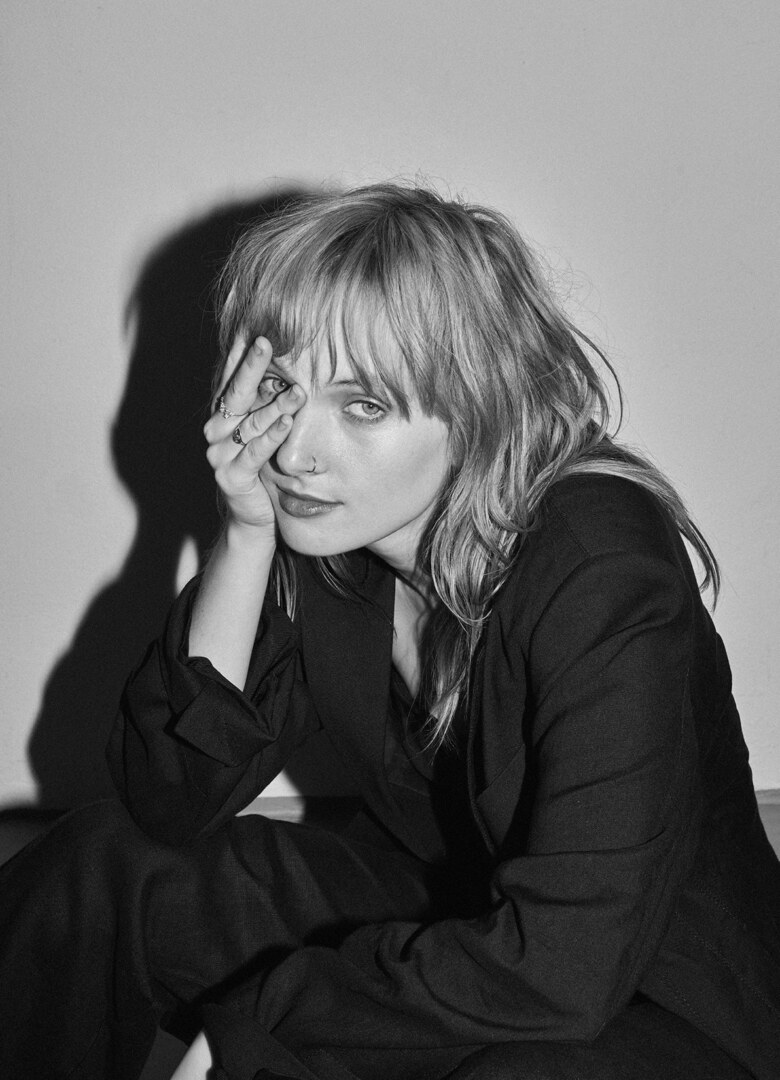 PEOPLE OF NOTE: Gretta Ray
To call Gretta Ray's career charmed would do a disservice to the years of effort she has exerted in pursuit of her goal. But magic? Well, there's a certain dose of that present, a dash of pixie dust she carries around on her shoulder and let's find its way into every encounter. Achieving national recognition as the winner of both Triple J's Unearthed competition and the Vanda & Young Global Songwriting Competition in 2016 for 'Drive', she has since toured with Gang of Youths, released two EPs and, last December, signed to EMI Music.
This week, the 23-year-old announced her long-awaited (by fans and Ray herself) debut album Begin To Look Around will be released on August 27th. And while that feels like a little too long to wait, she's sated our hunger with a new track 'Human'—a companion record to December's hit 'Passion' which, when enjoyed together, shares a story of love. Here, she talks honing creativity, crafting pop music and the power of great suit.
"I started writing songs as early as seven years old; it was a hobby for a big part of my life. Then in my early teens, it became more of a craft – I started showing the songs to my teachers in high school. It was clear at that point that it was something I wanted to do with my life, but it was all pretty much done by myself. Around the time that we started writing for the album, I was very much wanting to practice songwriting a bit more, because at that point, I had worked so hard on writing my own music that I became very particular and obsessive, and I think my ego was getting in the way a bit. The success of 'Drive' was intimidating because it happened when I was 17, and since then I'd felt pressure to write songs that made people feel the same way. Now my creative process is based around going into a session with one or two other people and sharing a story, an idea or a melody and working with a producer piece by piece to build a track.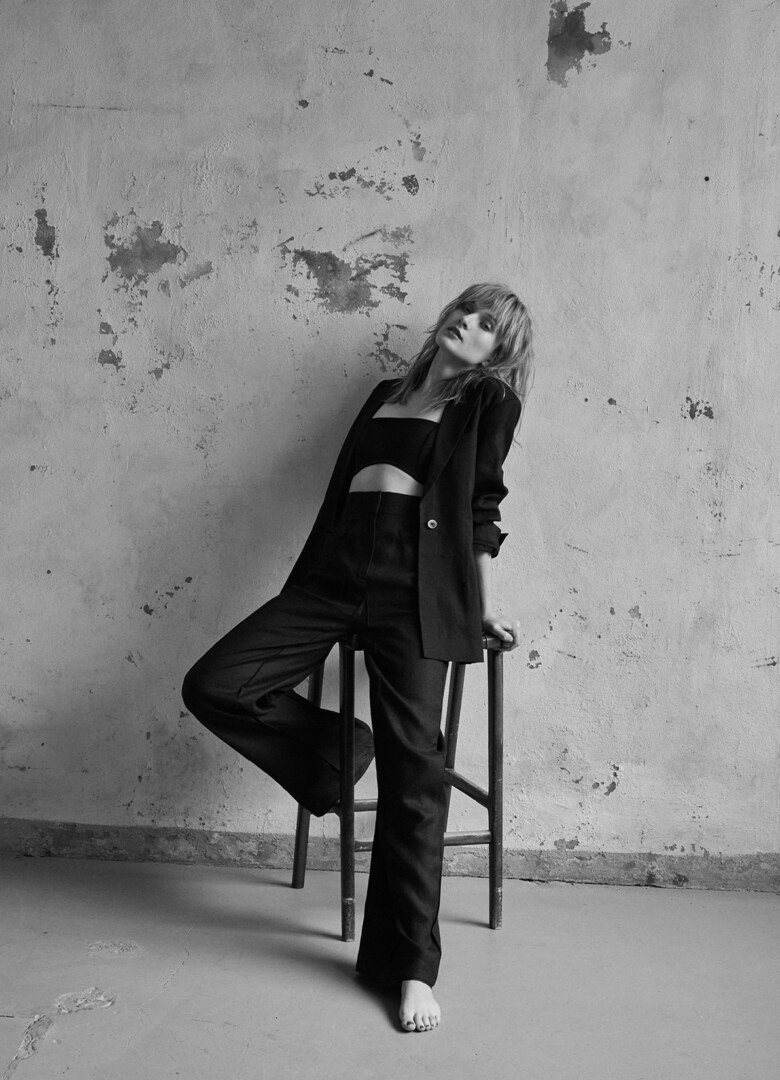 I grew up listening to the greats in terms of singer-songwriters. Joni Mitchell and James Taylor and Paul Simon. Lots of storytellers. Crowded House. It was a very eclectic, wonderful range of artists that I was connected with as a kid, so it felt pretty natural that I came from that space as an artist, because it was all that I heard.
But I've made a record that is much more in a pop space, production wise. And I listened to a lot of pop music while I was making it. I think that your early relationship with pop music is usually not fantastic. You listen to it because other people at school do, and eventually you see them as songs to listen to just for fun; not to take seriously. I needed to open my mind back up to pop music, because I think that there is still the association of it being 'cheaper' than other genres, when actually I've found it extremely challenging to write a pop song that checks all the boxes. So once I opened my mind to the fact that pop music was not just this fun, disposable thing, and rather something that was going to be really expansive and inspiring to me as a writer, it changed my approach to songwriting which wasn't something that I could have necessarily anticipated.
One of the most prominent lessons that people will hear on Begin To Look Around is just the fact that, you know, I think it's a very natural and beautiful thing to be entirely consumed by romantic relationships to a point. It's so special to have that experience but I definitely felt like I didn't know myself outside of a romantic relationship when I was 19 and 20. So a lot of the lessons I learned over the course of writing this album was to actually be on my own, and to have a sense of independence, and to just throw myself into my work in a way that I hadn't quite done before. I really needed to learn to be totally true to myself. And thankfully, we're so lucky to be able to heal from past experiences by having this job so I could create immediately and put my feelings into a song.
I was actually living in London just before the pandemic hit, January through to March. I was meant to stay on longer but I really had to get out of there fast. I'm lucky that I got that first couple of months because it threw me into a whole other phase of discovering my independence and living out of home for the first time. And that was really awesome. 
Then when I came home and we were 'locked down' … not everyone has the privilege to be able to take time to work on some project of theirs or read or whatever it is that they did with that time to make it something positive for them. So I acknowledge that that is something I did have. I read a lot of books about creativity, I did the whole Artist's Way course, I was painting, I was crocheting. I still wrote heaps of songs and I did plenty of sessions over Zoom – my dear friend Japanese Wallpaper and I released a song inspired by Melbourne's extensive lockdown.
I'm the biggest Melbourne poster girl. I mean, I really love it objectively as a place. I have a song on my last body of work, which was an EP called Here and Now, called 'When We're in Fitzroy'. It was written when I was spending time in that suburb and I have a lot of really happy memories associated with it. I love where I live. I have some of my closest, oldest friends here, and my family is here. So I think that is special in terms of how it influences my work.
I'll go back to London, for sure. My management is based in London. I mean, maybe I'll go to New Zealand; that would be a nice thing to do with friends and family. But in terms of work, I will absolutely 100 per cent go back to London as soon as I can. There's a lot that I'm missing very deeply about London; I actually binge watched that Netflix series called The One just because it's set in London.
Expressing myself through my sense of style is a very new thing in my life, and even in my artist project, not shying away from more traditionally masculine silhouettes. I think that when you're a young girl, there's this societal conditioning, or at least it was for me, about feminine things like having really long hair. Now I'm doing a lot more shoots and there are things which used to scare me that I'm really embracing and exploring. I've always loved a boss blazer, but being pushed into more oversized suiting, for example, has really enhanced my confidence. It's been so interesting observing how clothes make me feel."
Human by Gretta Ray is out now.
___
SIDE-NOTE acknowledges the Eora people as the traditional custodians of the land on which this project was produced. We pay our respects to Elders past and present. We extend that respect to Aboriginal and Torres Strait Islander peoples reading this.