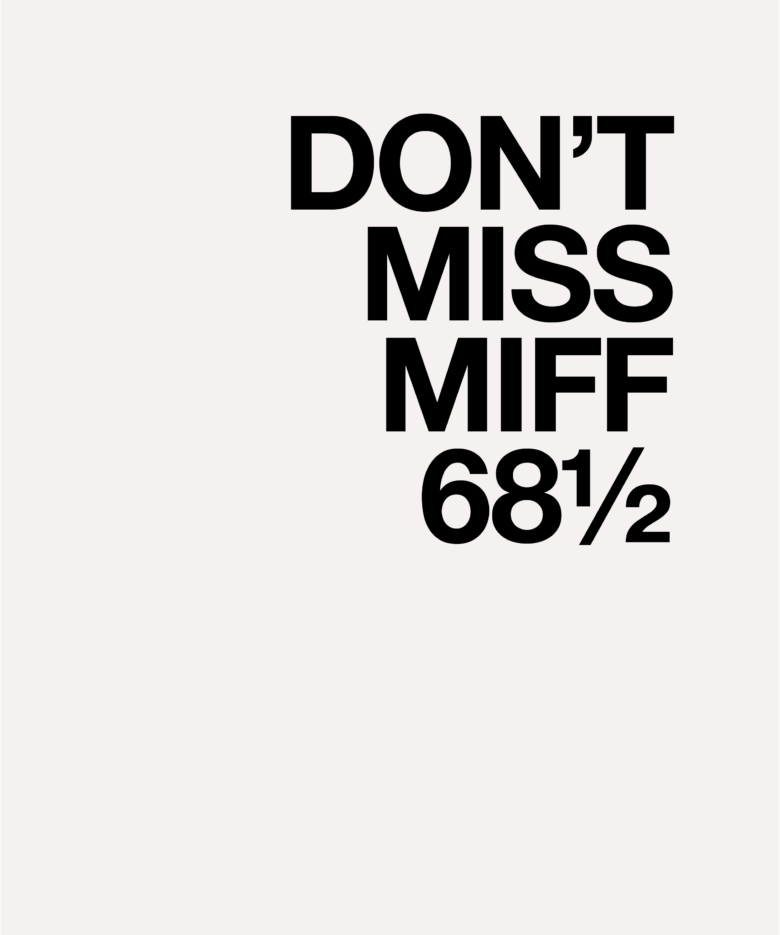 THE BEST OF MELBOURNE INTERNATIONAL FILM FESTIVAL
Stream before Sunday (11.59pm)
Curated by Publicist and Producer, Jess Carrera, SIDE-NOTE wraps up the best of MIFF 68½, the digital iteration of Melbourne's acclaimed International Film Festival.
A famous horror writer finds inspiration for her next book after she and her husband take in a young couple.
Newly-wed students Fred and Rose move to a small Vermont college town with the hope of starting a new life. They receive an offer of free room and board from a professor if Rose agrees to spend time cleaning the house and looking after his wife – renowned horror author Shirley Jackson.
Shirley detests the young couple's presence, which heightens tensions in her already tempestuous relationship with her philandering husband. In turn, Fred and Rose's love is tested when they find themselves fodder in their eccentric landlords' mind games, which inspire Shirley's next major masterpiece. Starring Elisabeth Moss (The Handmaid's Tale, Top of the Lake) in the title role, alongside Michael Stuhlbarg (Call Me by Your Name, MIFF 2017) and Australia's Odessa Young (Celeste, MIFF 2018), Shirley is an intense not-quite-biopic that captures the fiery inter-bleeding of life and art.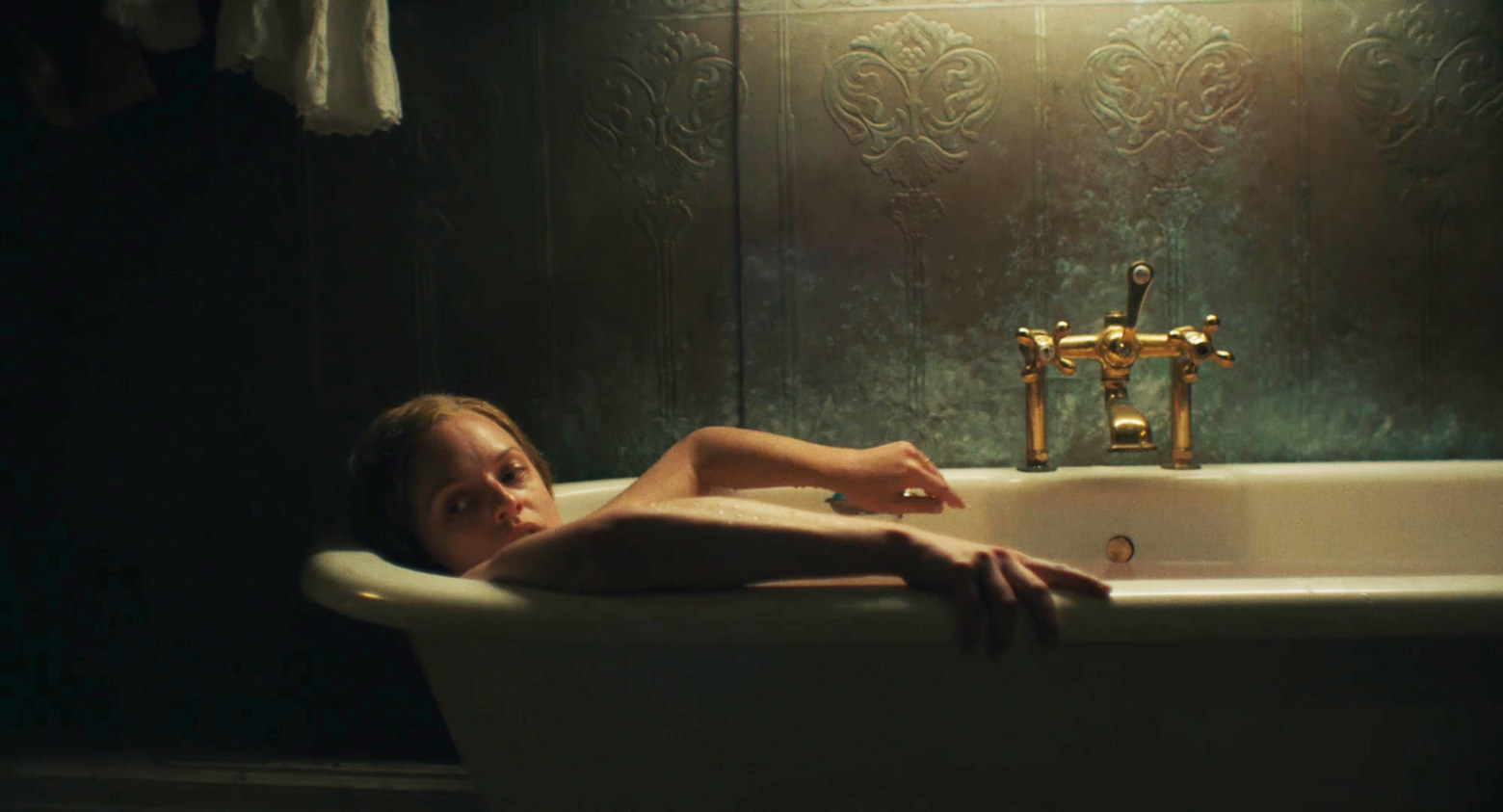 JC: I've been obsessed with director Josephine Decker since her first feature Madeleine's Madeleine, a dreamy, dizzy but disturbing exploration of creativity and psychosis (and ingenious casting of Miranda July as the young performers mother). Naturally Shirley went straight to my streaming wish list and I wasn't disappointed. Imbued with Deckers' signature experimental style of the artist internalising the artistic experience in a biopic with lots of twists. Constantly blurring the lines between the real and imagined there is an uncomfortable tension that borders on horror. Elizabeth Moss sheds any vanity in her transformation as author Shirley Jackson and Australian, Odessa Young – is radiant and scheming on screen as Shirley's muse. Odessa's presence well and truly makes this feel like a two hander. I love films with problematic and unpredictable women at their core and filmmakers who take risks. Josephine nails both.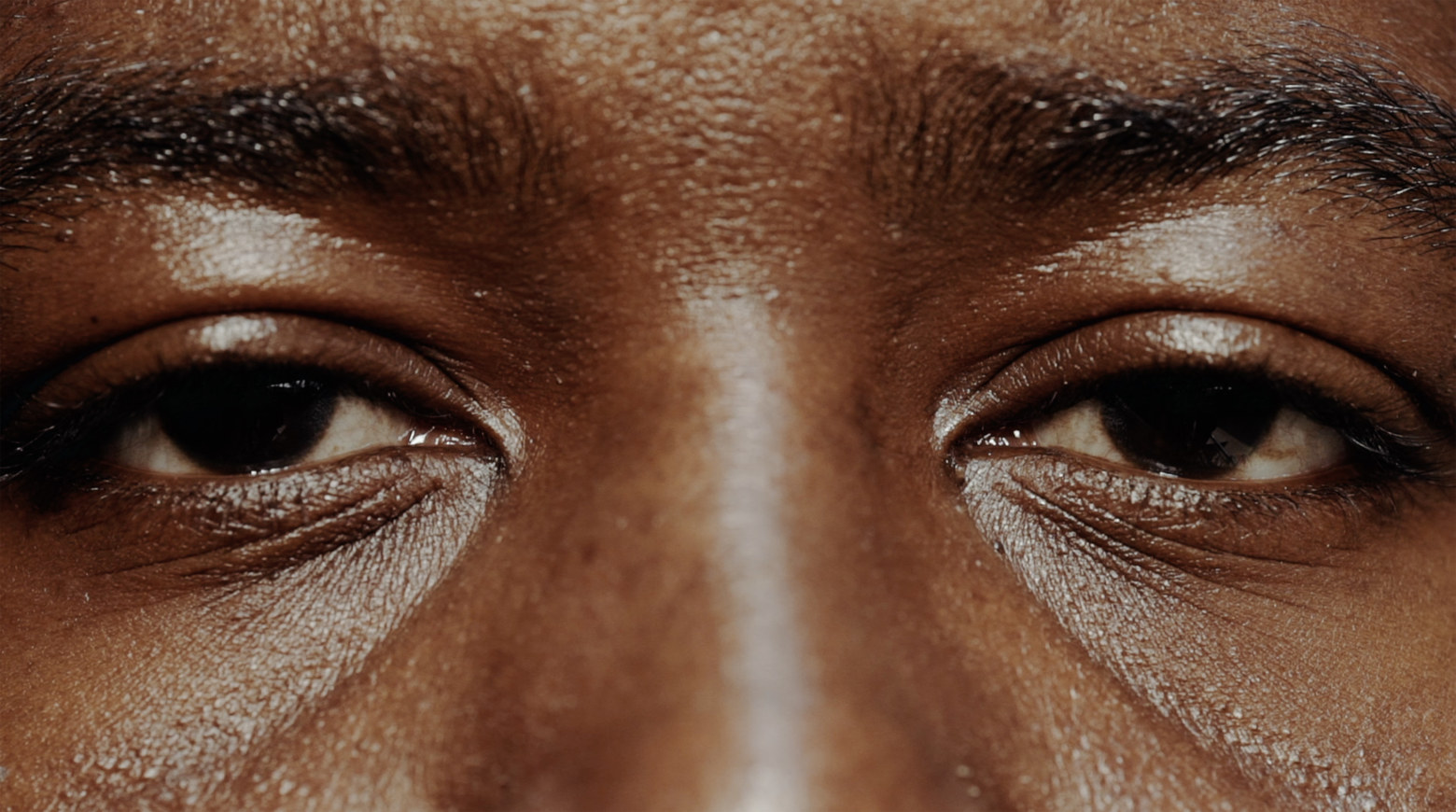 You'll have a hard time finding a more life-affirming, joyous, get-up-and-dance film this year than Dark City Beneath the Beat, a vibrant mashup of music video and documentary that celebrates Baltimore's club music scene.
To many outsiders, Baltimore is the setting of The Wire or the city where the 2015 death of Freddie Gray sparked weeks of anti-racism protests, but to multi-talented rapper and filmmaker TT The Artist, it is a thriving hub of musical creativity and expression. Home to the melting-pot genre known as Bmore club, a pulse-pounding mix of hip-hop, breakbeat and choppy house sounds, Baltimore comes alive in breathtaking fashion in this technicolour love letter that challenges our perceptions of the city.
Co-produced by Issa Rae (who featured TT's collab with Don Elektron, Go Bananas, on the most recent season of her TV series Insecure), the film is based on and built around an original soundtrack of Bmore musicians and artists. Some speak to camera, but for the most part, TT directs as she DJs, effortlessly splicing music and choreography with kinetically shot footage into a nonstop audiovisual collage of colour, sound and destigmatising social activism.
JC:  If only my old school dance teacher 'Miss Paris'  (yes legit her real name) could have taught me some Baltimore dance moves back in the day, I would truly be on the zeitgeist right now.  This music documentary is bursting with life and hope and (at its core) a #blacklivesmatter motif.  I was hooked from the first choreographed sequence, akin to a music video.  A clever convergence of narrative and tunes edited to the pulse of the beat. Dark City is the cinematic iso experience I wish I had shared with friends. Backed by Issa Rae – this is a visceral audio / visual tribute to a city oppressed by its past. 
This film screens with the pre-feature short T.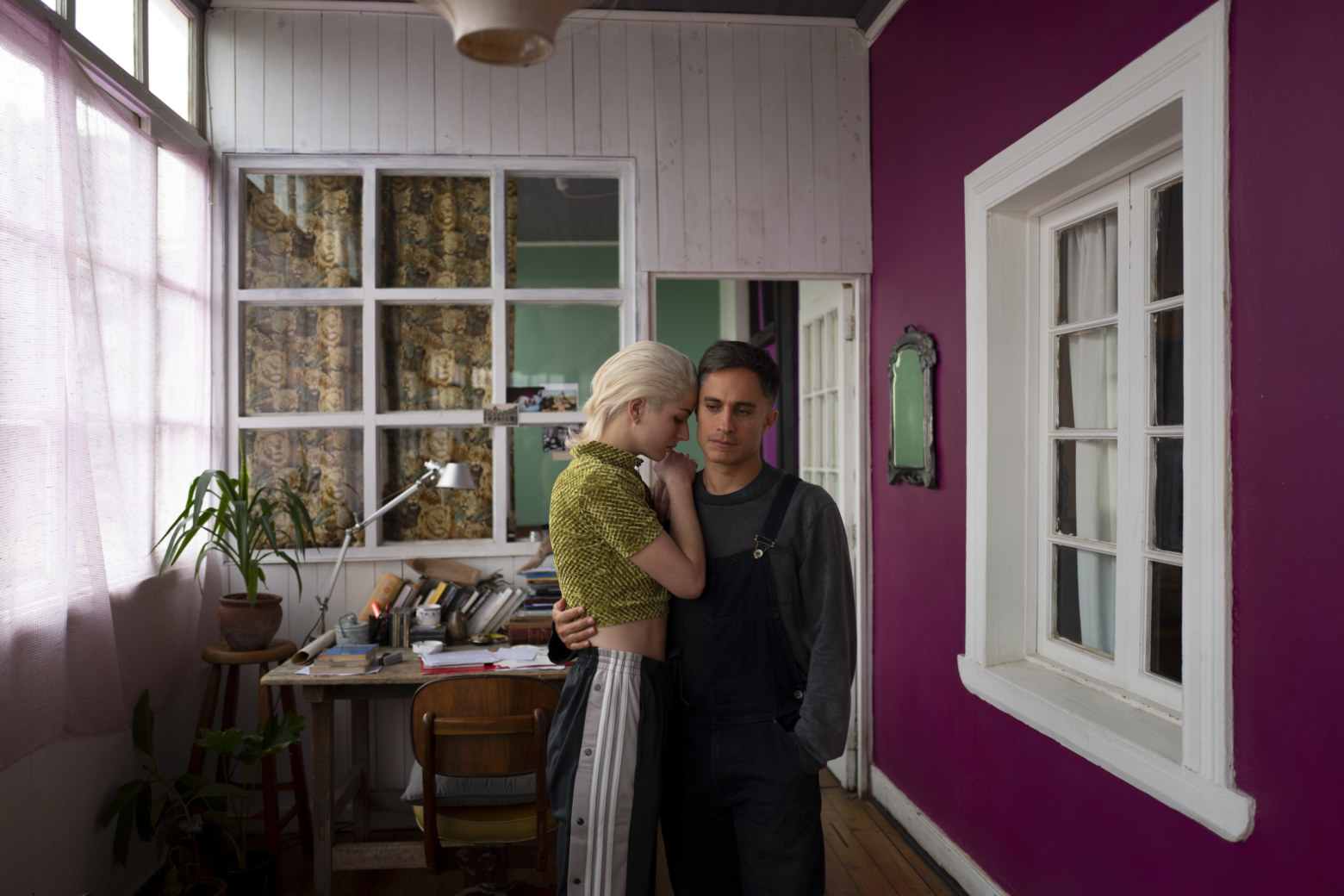 Gael García Bernal stars alongside newcomer Mariana Di Girolamo in Pablo Larraín's delirious, intoxicating dance-drama about a couple falling apart after a failed adoption.
Contemporary choreographer Gastón is the picture of composed. With her peroxide hair and abrasive manner, Ema is his antithesis – a firecracker who channels passion into her reggaeton street group and bouts of pyromania. After a series of incidents forces them to send their adopted son back to the orphanage, Ema hatches a scheme to get him back, in turn fomenting all manner of emotional devastation between husband and wife.
Oscar nominee and celebrated auteur Larraín (The Club, MIFF 2015; No, MIFF 2012) returns with this memorably cinematic offering that captures the way physicality can convey rage, guilt, displaced blame and frustrated abandon. With bold, acidic hues, breathtaking dance and sex scenes, and a pulsing electro-synth score by Nicolas Jaar, Ema depicts the turmoil of a character for whom the body is both a creative outlet and a pressure valve.
JC: Ok so I'm watching this over the weekend with everyone else but ironically the closing night film was the first one I purchased. I hope it doesn't disappoint. I've always loved director Pablo Larraín and his intoxicating films. Mixing dance and the fragility of human relationships, I can't wait to watch this. Add to cart now there is still time… ( and tickets !)
ONLY AVAILABLE TO WATCH: Saturday 22 August, 7pm AEST. Viewing window expires after 5 hours.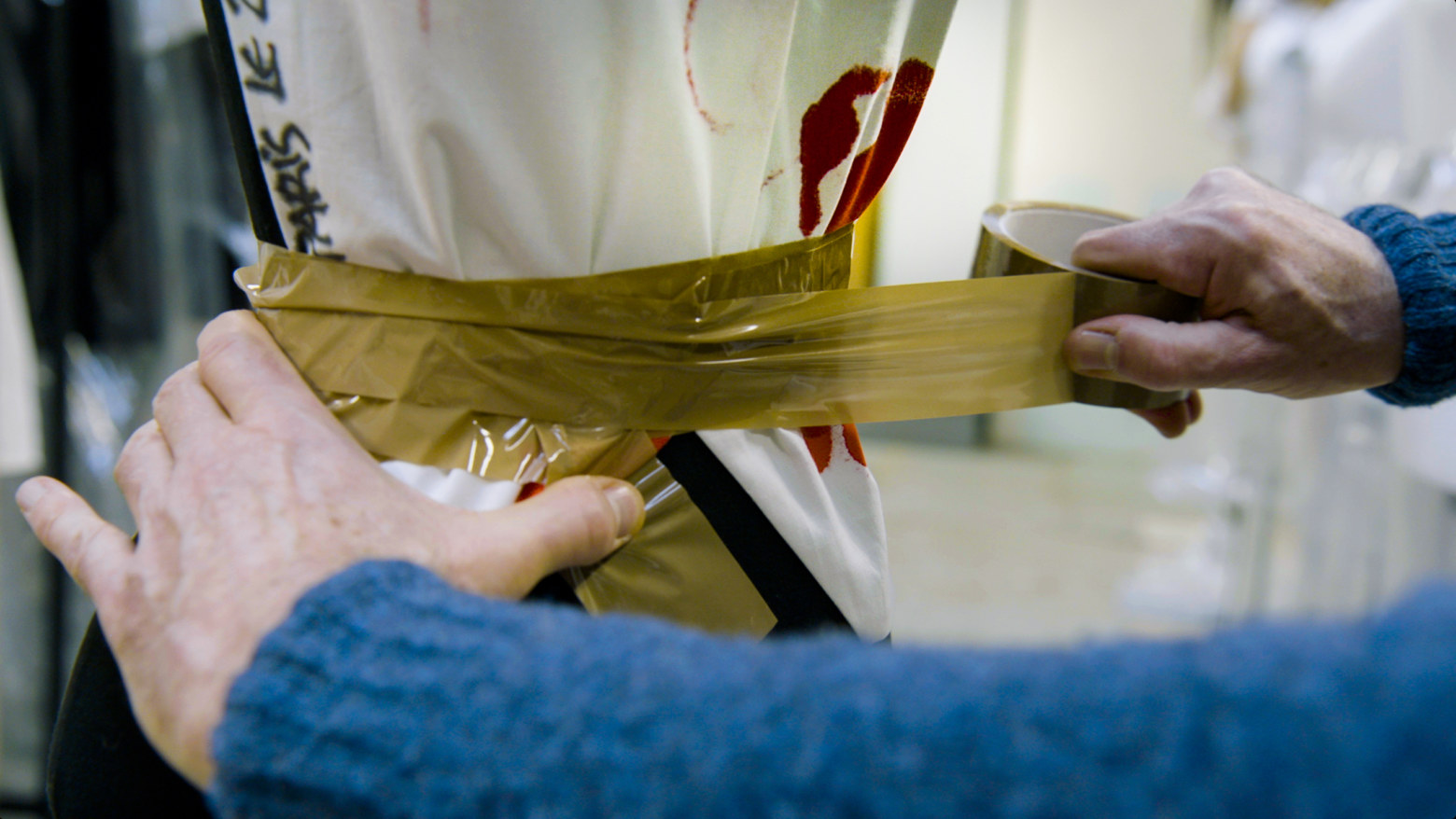 The reclusive Belgian avant-garde couturier breaks his long silence in an intensely personal story that the Hollywood Reporter hails as the best fashion documentary of the last decade.
At last you'll hear Martin Margiela's voice… but you won't see his face. The founder of maverick deconstructionist fashion label Maison Margiela always shunned celebrity, preferring to let his designs speak for him. He's refused to be profiled, avoided photographs and never appeared at his shows; in 2009, he resigned from his own label without explanation. His work has been the object of previous documentaries, but Reiner Holzemer (Dries, MIFF 2017) finally gets him talking.
In voiceover, the enigmatic and serious Margiela guides Holzemer through his influences and achievements, explaining the thinking behind 70 key garments. Other interviewees include Jean Paul Gaultier, who speaks glowingly of his former protégé, and there's plenty of archival footage of Margiela's unforgettable shows – which, like his designs, were groundbreaking in their level of artistry.
JC: Working for most of my career in industries defined by the notion of 'celebrity ' Margiela has always intrigued me. As a fashion designer and artist, Margiela has always chosen the path of anonymity. He is an enigma. Always leaving his body of work to speak for itself and open to interpretation.  The clothes, ideas before the artist is such an admirable quality. Margiela inspired a generation of women to embody his designs without influence which is truly groundbreaking. He celebrated function over 'fashion' and was 'up cycling' vintage before it was seen as a sustainable approach. This doco continues to serve his vision and backtracks to his early inspiration of traditional costuming, doll play and childhood fantasies piqued by his dressmaking grandmother. I loved the integration of his meticulous diary keeping (some may say borderline OCD) and the archives and genesis of so many of his concepts. He was a true avant-garde visionary. But I have to admit those hoof like shoes are still pretty ugly, ha!  So worth the watch.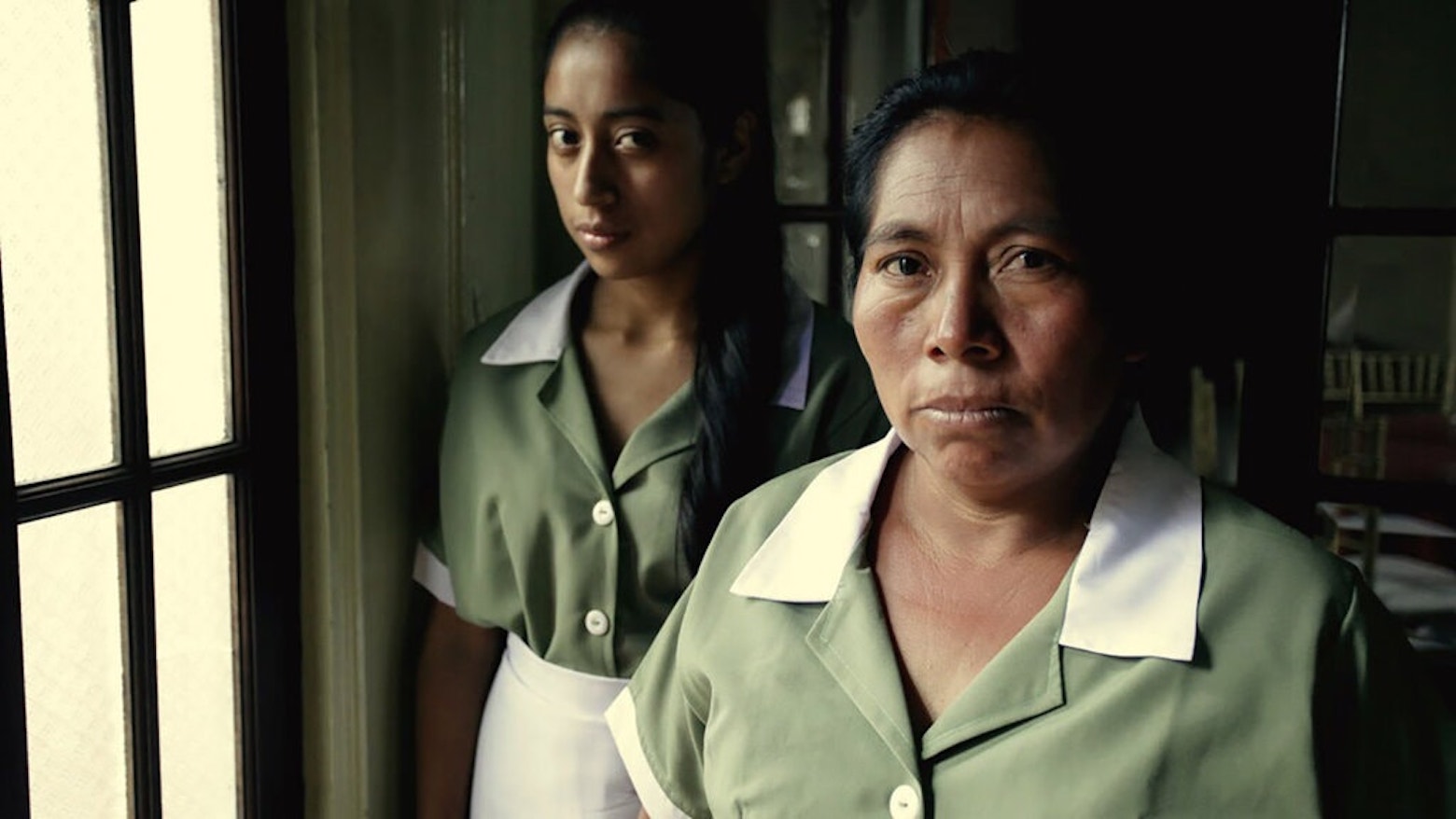 This eerie work of psychological horror – an imaginative political twist on the Latin American legend of the 'Weeping Woman' – won Best Film in the Venice Days section of the 2019 Venice Film Festival.
Thirty years after he oversaw a state campaign of terror against Guatemala's Mayan people, Enrique Monteverde, now frail and suffering from dementia, is acquitted of genocide in a controversial mistrial. While angry protesters shout beyond the walls of the former army general's luxurious family compound, uncanny events begin to trouble those inside, following the arrival of a new Indigenous housemaid. Does justice reach for Enrique from beyond the grave?
Jayro Bustamante reunites with María Mercedes Coroy, the star of his award-winning debut feature The Volcano (MIFF 2015), for an allegorical tale of trauma and reckoning that savagely condemns racism and patriarchy in Guatemala. A film that – in the words of Venice Days' jury – blends "poetics and politics", La Llorona is also a critique of the intergenerational privilege the ruling class reaps from ordinary people's suffering.
JC: I have a South American background so naturally I was instantly drawn to this contemporary reimagining of the 'Weeping Woman' fable, an iconic narrative in Latin American history. Like 'Mother Courage' and 'Madea' this is a story of 'La Llorena' the giver and the destroyer.  This contemporary interpretation of the myth explores class and politics, opening our eyes to a sphere that we rarely witness though a female protagonist who is out for revenge. Traditional tropes of horror and genre are present but it is a moving and atmospheric piece. I found it hard to get the haunting cinematography out of my mind.  So much more powerful on the big screen ( obviously !!) but a non traditional take on simple myth which I loved.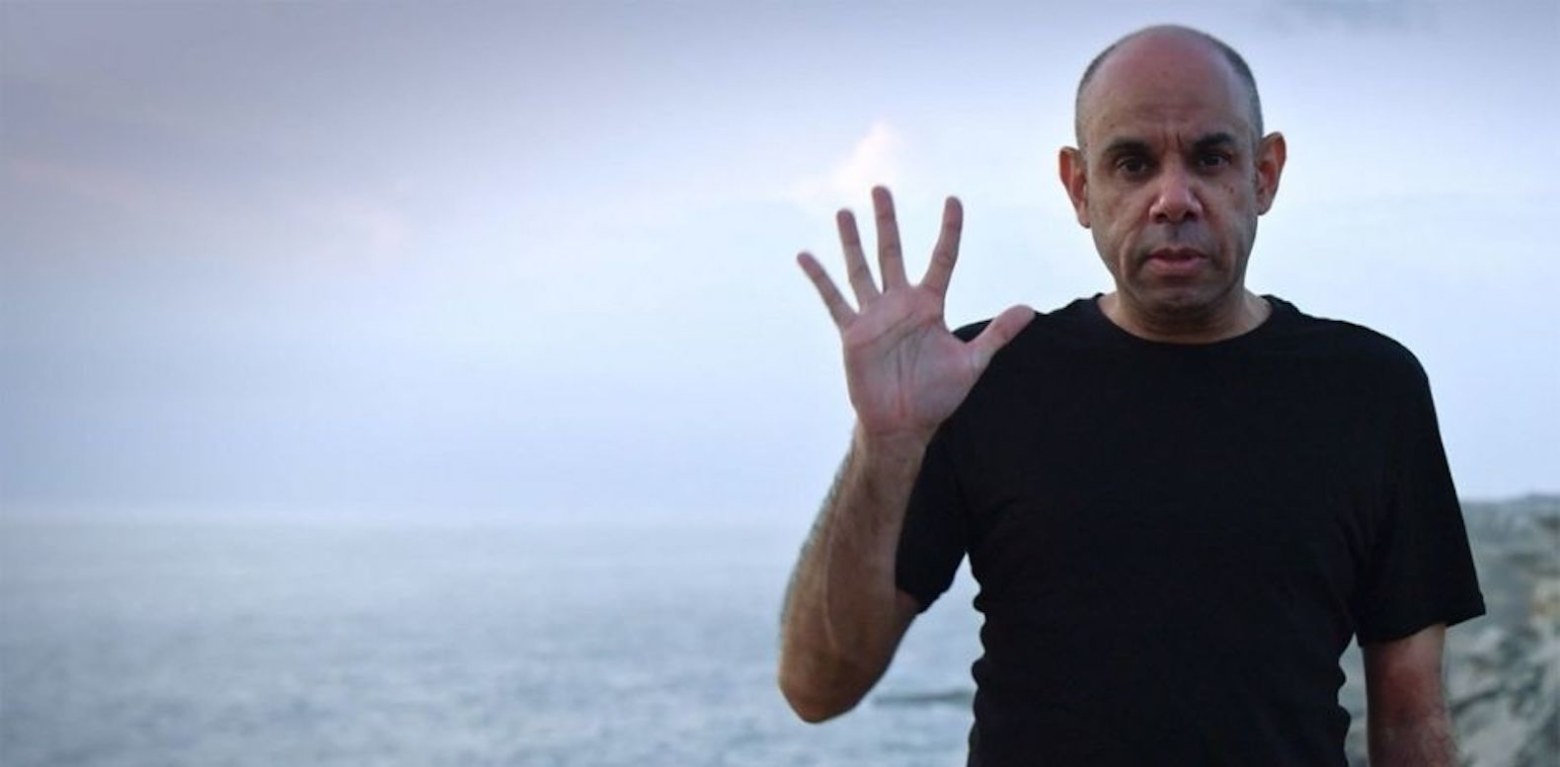 Headlined by everyone's favourite 'Faboriginal', MIFF Ambassador Steven Oliver, this film invites you to experience the Captain Cook story through First Nations eyes and the music of Indigenous singers and performers.
White Australia remembers and memorialises Captain James Cook as a heroic, fearless explorer who discovered the nation. For Aboriginal and Torres Strait Islander peoples – and, indeed, many First Nations communities around the globe – Cook's arrival marked the beginning of colonisation, genocide and the attempt by settlers to completely destroy their cultures. Looky Looky Here Comes Cooky sets out to put the Cook record straight, responding to the 250th anniversary of his landing by reimagining through songline what the arrival of the HMB Endeavour looked like to the continent's sovereign inhabitants.
Helmed by Mystery Road TV series co-writer and Servant or Slave (MIFF 2016) and Croker Island Exodus (MIFF 2012) director Steven McGregor, and filled with powerful performances from artists like Alice Skye, Mo'Ju, Trials and Birdz, Looky Looky Here Comes Cooky is a rallying cry of resistance, survival and the power of connection to country.
JC: It's hard to reconcile how instrumental the school curriculum of the 90s was in erasing Indigenous history and Identity. This is a doco we ALL need to see – the other side of the story – told through a First Nations POV.  A timely reminder of Australia's colonial history and the problematic Captain Cook narrative that needs a refresh STAT.  I was moved by the Indigenous voices who use their art as a form of activism, legacy and deconstruction. I've just finished reading the novel the Memory Police – a story that involves the orchestrated disappearance of objects and memories. This work of fiction doesn't feel so fictional after seeing this film. I couldn't help but reflect on what we may have already lost and how important is it we preserve Indigenous stories for future generations.
Looky Looky Here Comes Cooky premiered at MIFF on Sunday 16 August and is currently available to watch on NITV / SBS on Demand.