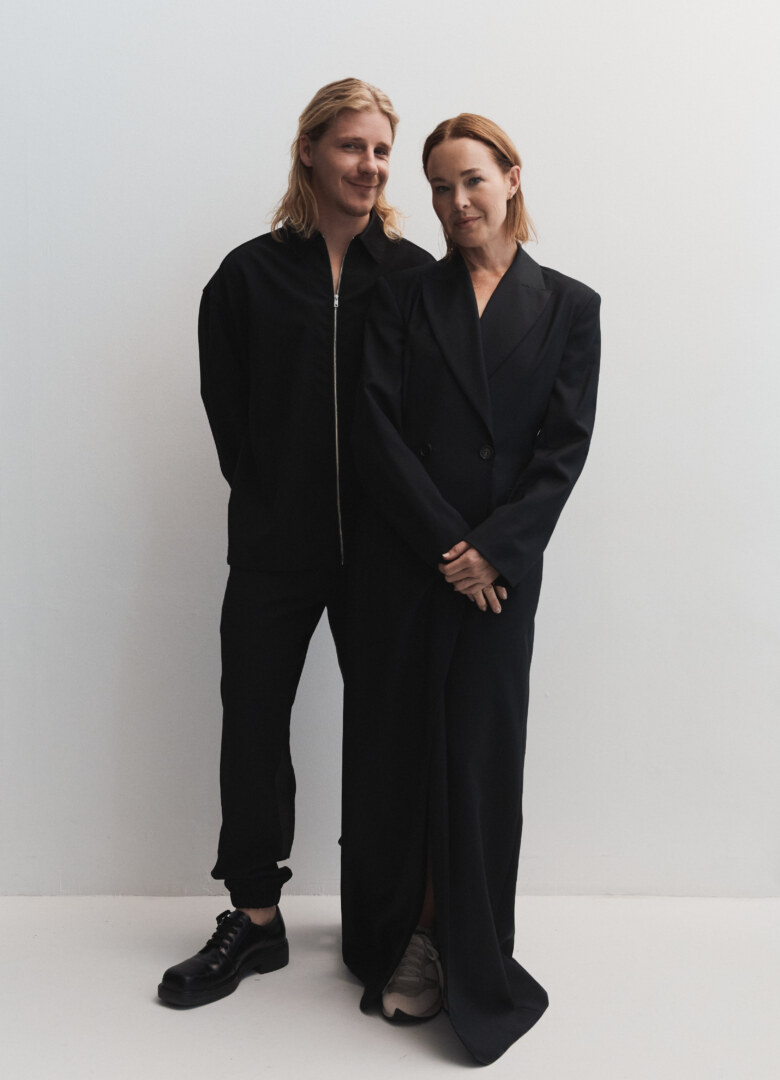 PEOPLE OF NOTE: KREW BOYLAN AND DANIEL WEBBER BY SOPHIE BROCKWELL & SOPHIE DONALDSON
Genuine chemistry between two romantic leads can make or break a film. Indeed, it's the difference between not being able to take your eyes off the screen, and nodding off by halftime. It's not enough for a couple to just look good together; how much we believe in them is dependant on how their charisma is distilled on screen and therein lies the magic of cinema. That intangible yet potent spark is the high stakes the audience needs to become invested in two fictional characters for roughly two hours, a time in which we trade in our own reality for whatever is unfolding onscreen. 
It's a form of escapism that requires a little willingness to believe that these people really do exist, even if those people are a Dolly Parton impersonator who falls for a Kenny Rogers tribute performer, as is the case in new musical comedy Seriously Red. 
Whilst Dolly and Kenny mightn't have been actual an item, this fictional relationship between two tribute acts is an original take on the dynamic between love interests. Far from the typical romantic tropes we see on screen, it's a relationship dependant on each individual masquerading as somebody else.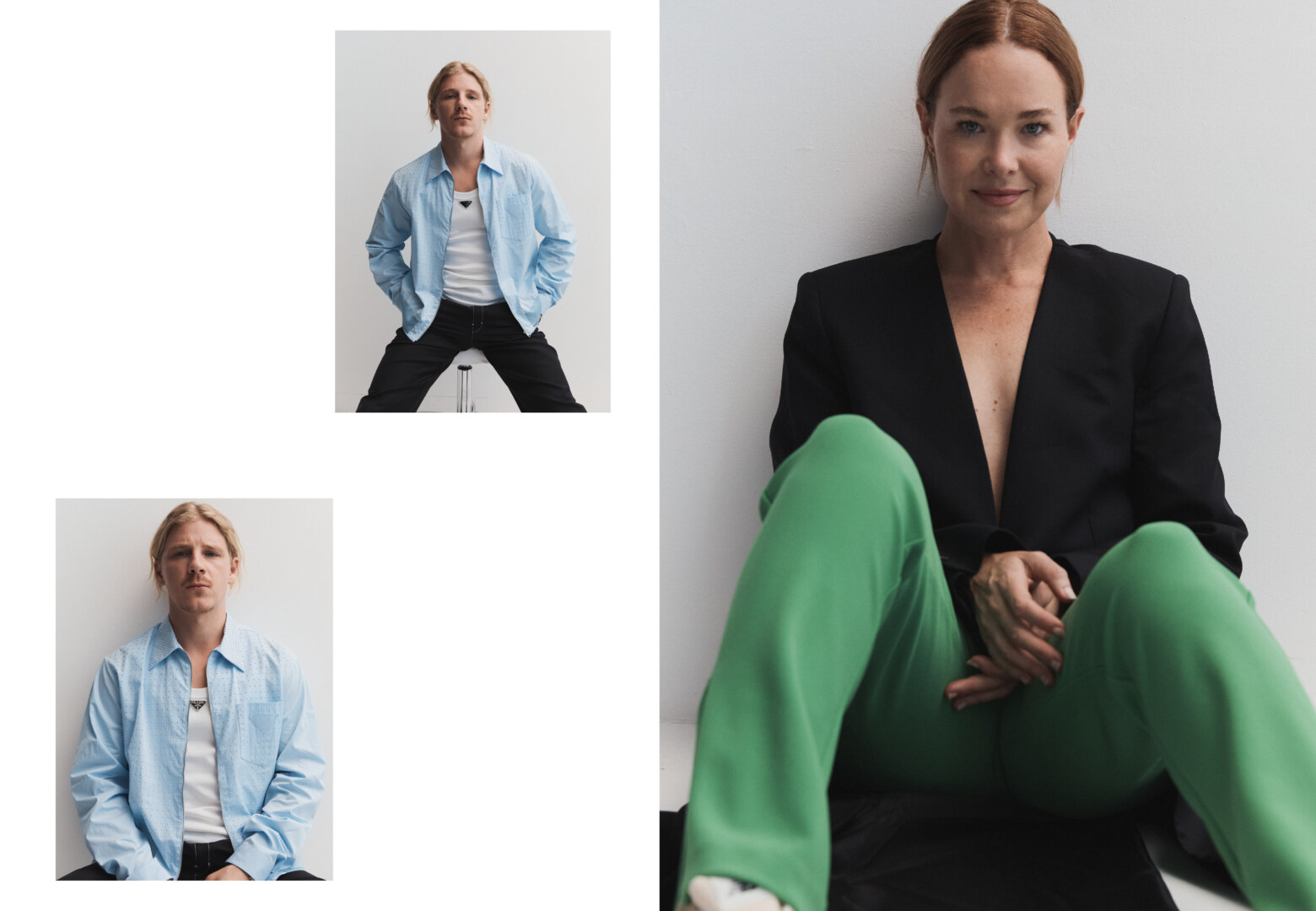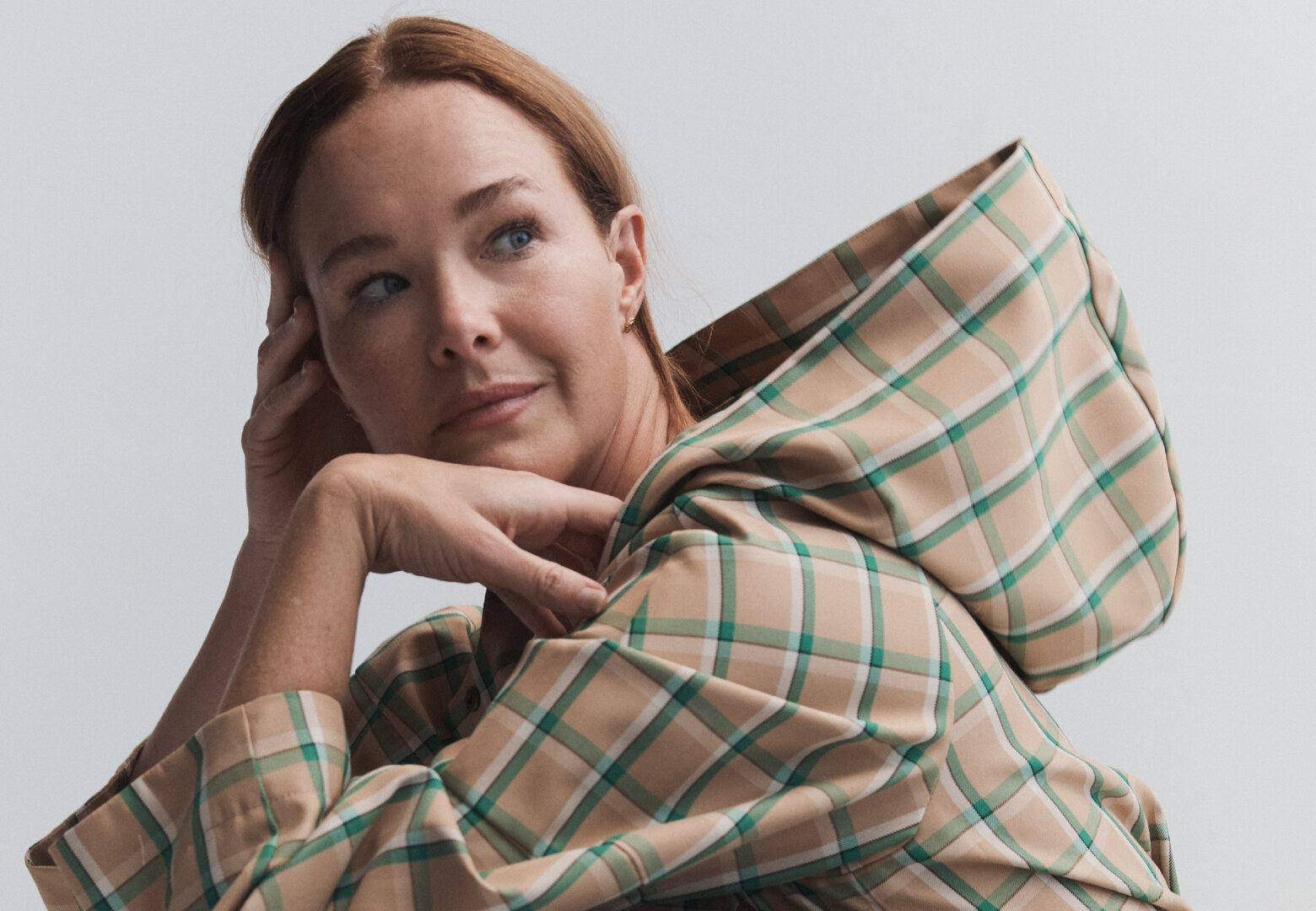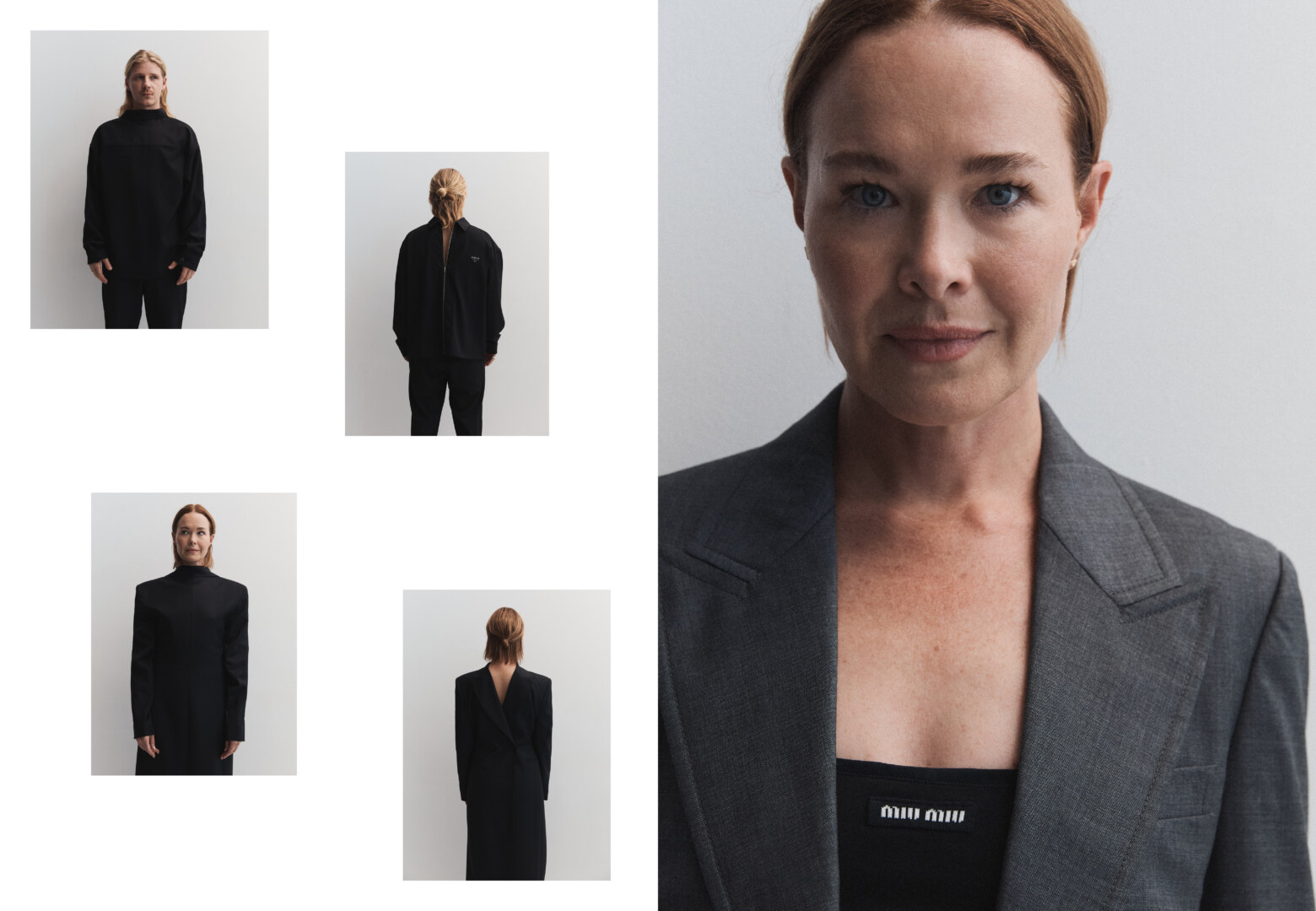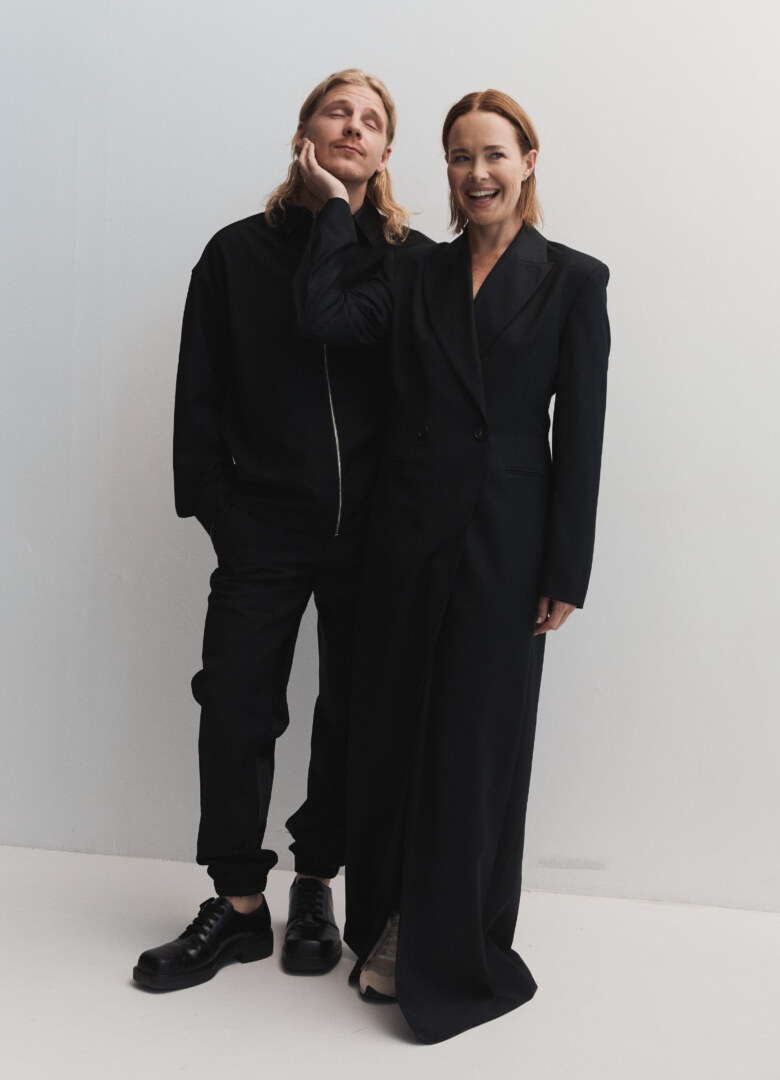 Krew Boylan, who wrote the screenplay, stars as the titular Red, a property valuer turned Dolly Parton impersonator who becomes entangled with Kenny, a tribute performer deeply embedded in his own on-stage persona, played by Daniel Webber. 
Boylan, a seasoned theatre performer with a string of on-screen credits to her name, spent ten years developing the script. Even with friend Rose Byrne on board as an Executive Producer, as well as playing a cameo role as an Elvis impersonator, and the blessing of Dolly Parton to use her back catalogue, it was no mean feat getting the indie film funded. Despite the setbacks, she persevered and has succeeded in creating a buoyant and deeply camp piece of Australiana cinema that just happens to be rooted in the work of an American country music musician. 
For Webber, the making of the film marked a return to home turf after spending much of the past decade overseas, acting in productions including J.J. Abram's 11.22.63, and Marvel series The Punisher. Coming on board the making of Seriously Red when production was in full swing meant he had roughly three weeks to study the music and physicality of Kenny Rogers. This being the world of copies, as an actor Webber was not just taking the persona of Kenny Rogers but also intercepting how his character, Kenny, would mimic the performer. It's a fairly meta approach to a role but one that Webber, and the rest of the cast of impersonators, performed with nuance. 
Whilst the union of Kenny and Dolly is a questionable one for Red, in the real world the meeting of these two actors is something truly something worth watching.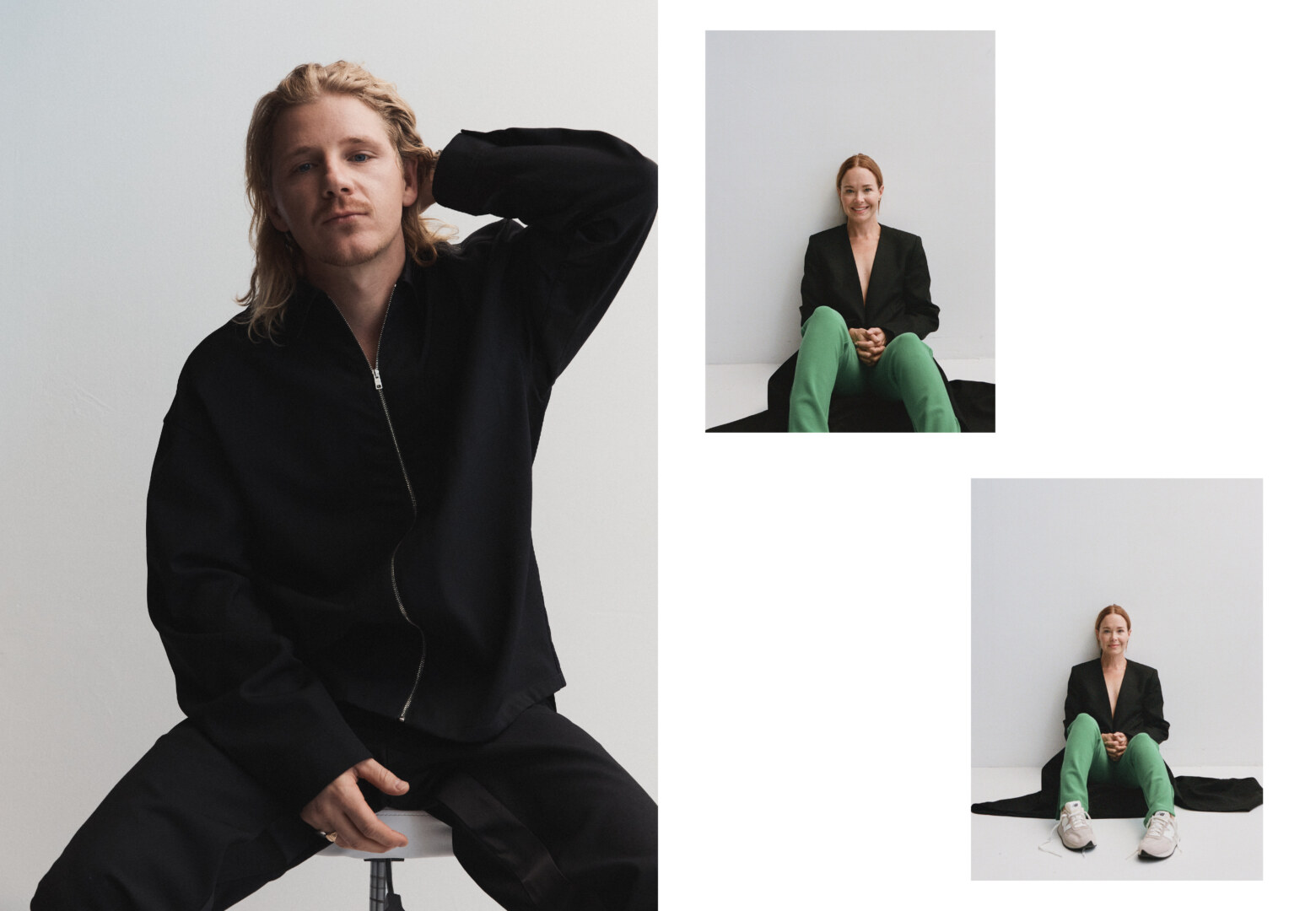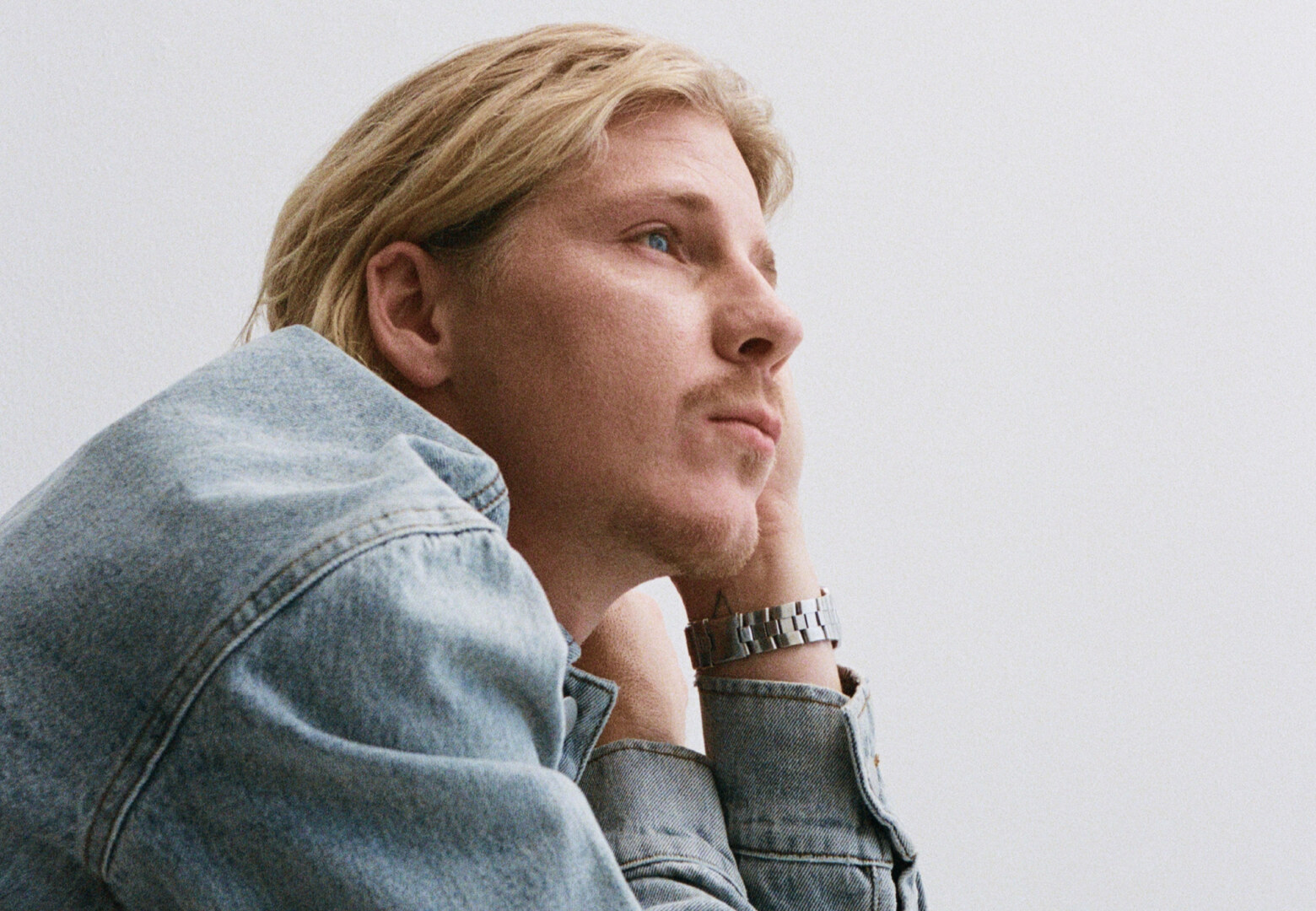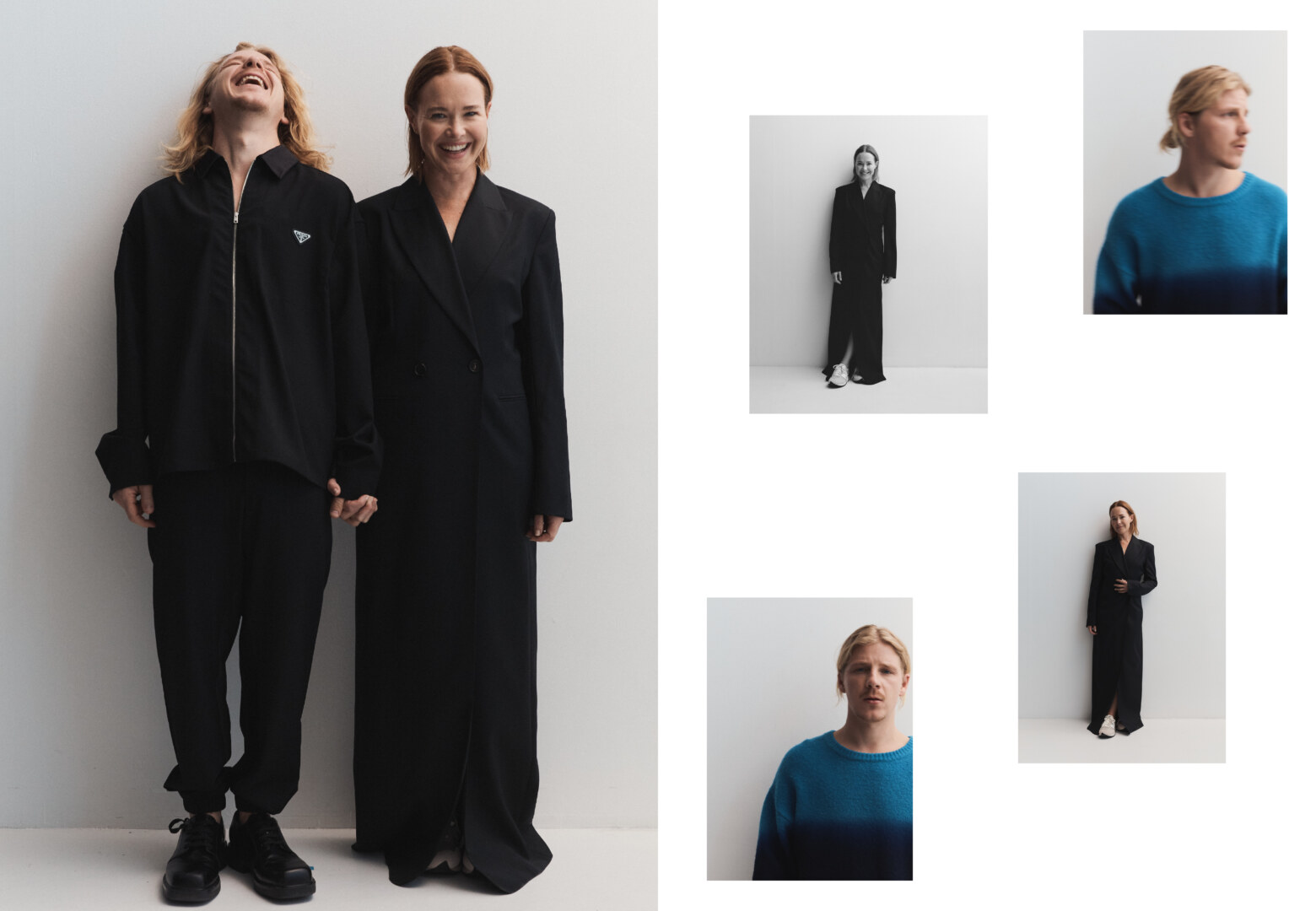 Krew Boylan 
Now your first feature film is complete, will you continue to write? 
Yes, but only when I've still got something to say. I can't imagine necessarily writing for other people's projects just for the sake of writing. Maybe I'll get there, but I'm still writing because there are things I want to explore and there are things I want to see on screen that aren't currently there. It's definitely not for the faint-hearted. I wouldn't wish writing upon too many people because it's hard. It is quite laborious and the joy of it is because it's a solo endeavour but it's also painful because it is solo. 
You've spoken about the 'exsistential dread' that can descend on an actor between jobs. One reason you decided to pursue writing was to bring back some creative control and quell this feeling… has it worked? 
One hundred percent. You really take back the power which is everything when you can create your own work. I got a sense of that when I first started producing theatre productions. It took me so long to write the film but it gave me so much back in terms of my willingness to say yes and no to auditions and projects. It was empowering. 
What was it like collaborating on this film with close friends like Rose Byrne? 
I always wanted to have a mentor growing up, especially a female mentor. I craved that. I ended up finding it in a group of mates. Rose and I have a very similar sensibility and sense of humour. She was always my touchstone on this. If she read it and she got it then I could be at peace that what I was trying to say made sense. Gracie (Otto, director) is such a great collaborator. She's an auteur, she's really got her own style and her own vision that accommodated and accentuated the script. We were always talking and cross-referencing, asking for each other's input. It was nothing but positivity. 
What sort of stories do you want to tell in your future work? 
For me personally I'm interested in intimacy at the moment. But within that topic I always want to entertain. I had a real epiphany when I met Dolly Parton, to be honest. We were talking together and she said something that really stuck. She simply said, "I see you". In that moment I just thought, wow, she just did joy. I'm good at joy, that's my go-to as well. From that moment on, I thought I'm just going to do joy. Because that's what Dolly does. It was just a moment in time where we had an exchange of joy between us. I've never had a moment like that. She's a total professional and knows how to put anyone who meets her at ease. We just met each other's energy which was unexpected. When meeting a stranger you never know what it's going to be like. Those moments are so worth it when we've worked so hard and tried so hard to get a script done. Even with Dolly Parton in my back pocket it was still difficult to get people to believe in us and invest their money. There's still that element of being 'new on the block'. 
Acting and writing can be all-consuming – how do you unwind from your work? 
I am very partial to a margarita. And when you've got little ones they are quick to pull you out of your head. Whether you're pushing them on the swing or getting on the trampoline you step out of that world pretty quickly.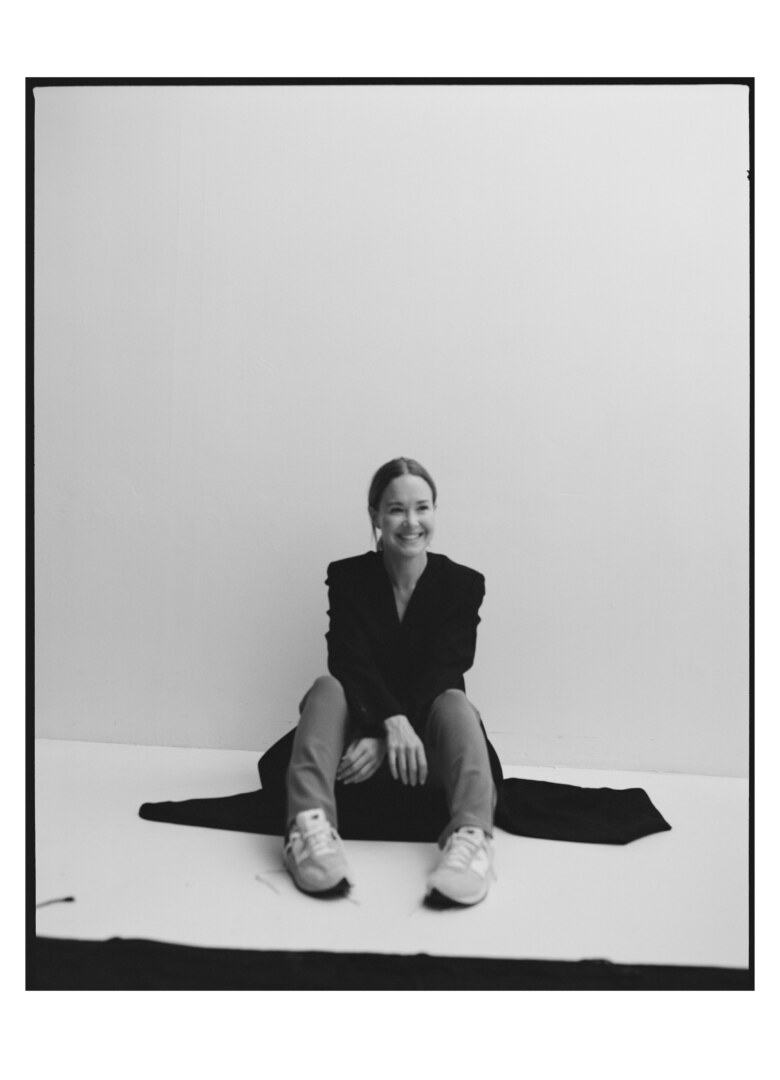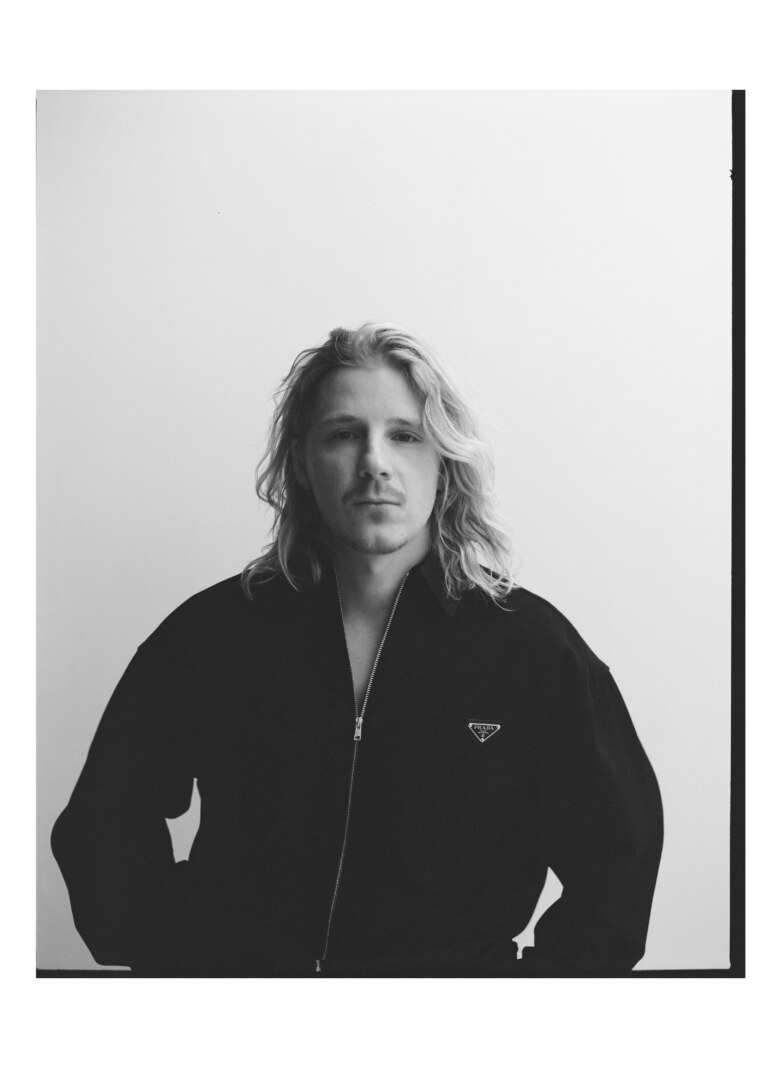 Daniel Webber 
What was your experience working on this film? 
There was so much heart in it. It was so gratifying working with people like Bobby Cannavale, Rose Byrne and Krew, all these actors who, to me, seem more experienced. They are thespians. They have acting in their bones and that sort of experience is always really enriching. I just spent the whole time watching and soaking up as much of their work as I could. Krew has to be one of the most fiery, intelligent and passionate actors. She was always challenging me on set. I think because she comes from such a strong theatre background she had such a unique approach to the story. 
You previously competed as a professional trampolinist. Do you find any parallels between the training and commitment demonstrated by professional athletes, and that of professional actors? 
I competed around the world and there are a lot of hard knocks within every athlete's journey. There are definitely parallels with actors and that particular career path. You have to keep yourself engaged, motivated and inspired, and want to go out there and push your boundaries. For me as an actor, I just want to keep climbing inside challenging and complex characters, working with great directors who open you up and get you to try new things, even if they might not necessarily work. I've always been drawn to physicality in performers, and actors who can physically entertain. So much of how we communicate is non-verbal so I think physicality is a huge part of great acting. Playing Kenny Rogers was physical – Kenny himself wasn't hugely expressive on stage but he has this incredibly grounded masculinity about him. My energy is very different to his. 
Are there any directors on your bucket list who you would like to work with? 
I would be very satisfied shooting something with Michael Mann or Scorcese. I just think they are absolute masters of their craft. They just hold the space for an actor to be able to create an incredible character. They don't have bad characters or roles that are underdeveloped. They are always three dimensional, fascinating roles that are given rein to be explored. 
How do you deal with transience of the industry? 
I am quite restless. I find ways of being creatively fulfilled in some fashion. For example, this year I am between seasons of Billy the Kid, and I was aware I would have six to twelve months where I wouldn't be working on at least that show. My background is gymnastics and prior to acting I started out in stunts; my first job was on Mad Max doing stunt work. This year I got graded as a Stunt Actor Provisional (SAP) so now I can spend my time working on set being physical and creative. What I love about it is that it's a departure away from acting and it's a way to decompress from different jobs. You are engaged within the industry but just in a different fashion.
Acting can be very esoteric and very nebulous and up in the air in some ways. The work is ultimately out of your control. We come in and work, but then there are editors, cinematography, lighting, there are so many other elements that will dictate how the story will be told. You really do have very limited control on what you're doing. All you can do is show up and do your best. It can be tricky from that point of view. It's nice to have other passions and find ways to keep yourself inspired.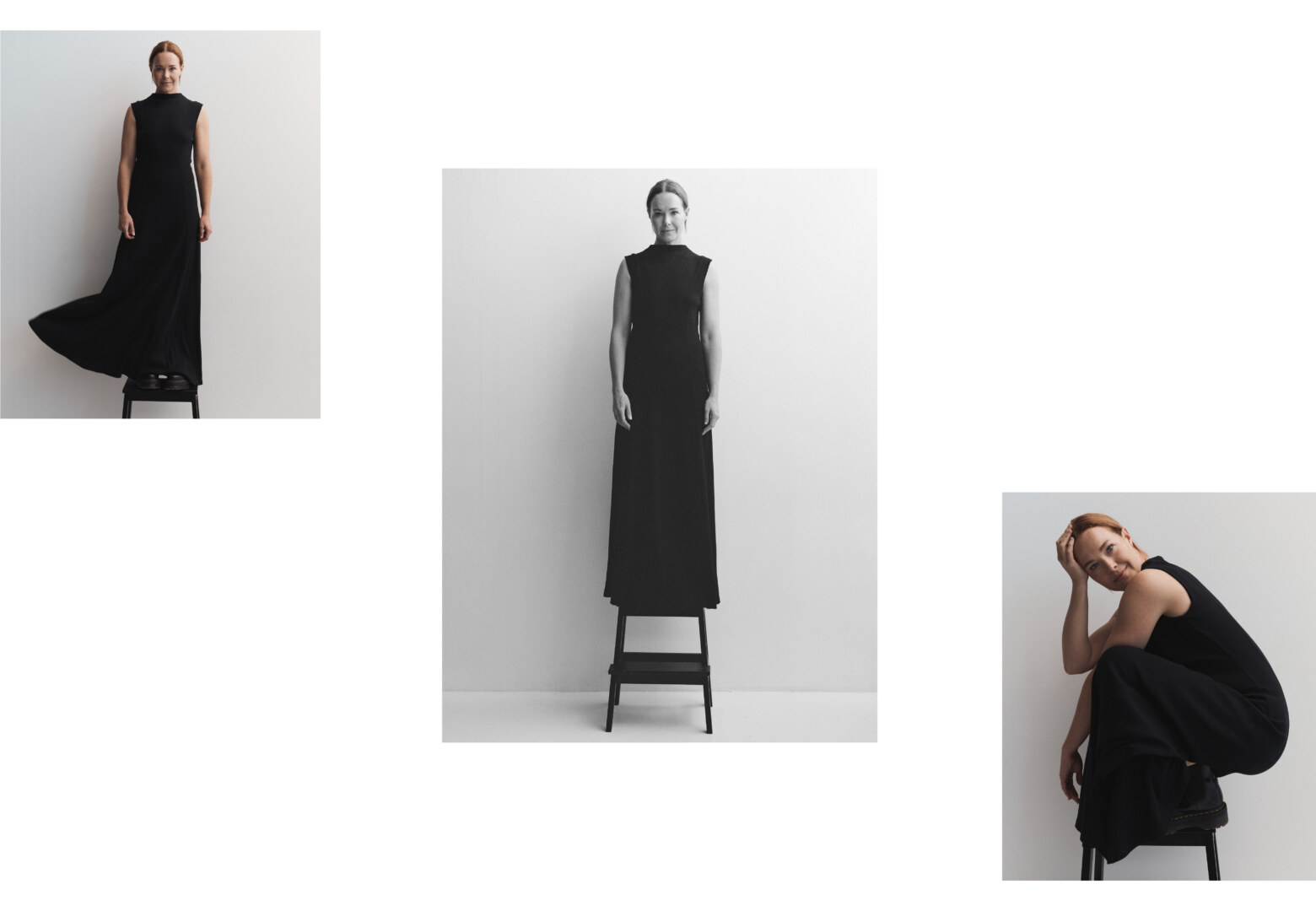 _________
SIDE-NOTE acknowledges the Eora people as the traditional custodians of the land on which this project was produced. We pay our respects to Elders past and present. We extend that respect to Aboriginal and Torres Strait Islander peoples reading this.