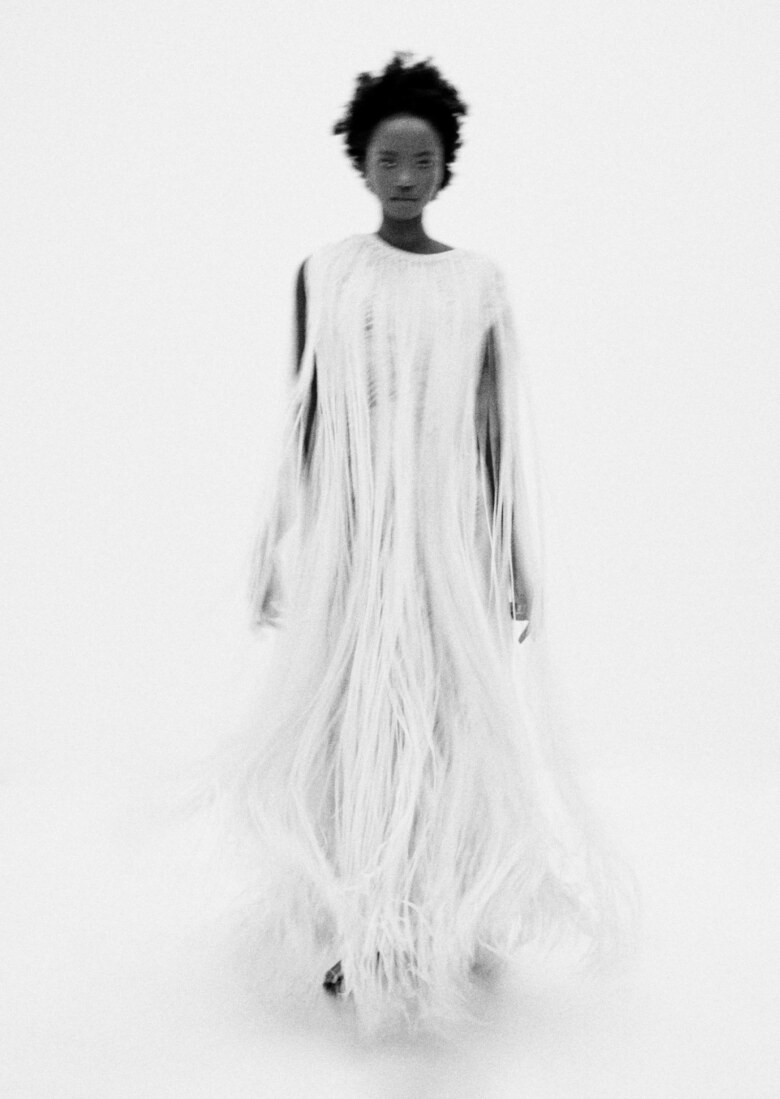 STILLNESS IN MOTION BY ISAAC BROWN & GRACE O'NEILL
The modeling industry is an industry that only exists in motion. Ask any successful model to talk about their last 12 months of work and it's likely to be a maelstrom of flights to every corner of the globe, often on less than 24 hours notice, often with less than 48 hours on the ground. And you only need look at the viral video of Shalom Harlow dancing on set for Versace's spring summer '20 campaign (or her even more iconic turn as the support act to Alexander McQueen's paint-wielding runway robot in 1998) to know that movement is the currency models deal in – it's their art form. So, how does a model on a rapid upward ascension respond when the world suddenly requires her to stop and be still?
Australian model Agi Akur has been grappling with that question since April, when the rapid momentum she had been building as an emerging global fashion darling drew to an abrupt halt. She had just wrapped up a remarkable fashion month, walking for, among others, Miu Miu, Alexander McQueen, Givenchy, Valentino and Saint Laurent. She made a sizable impression – American Vogue not only dubbed her one of the breakout stars of the season, they also dedicated an entire profile to the 23-year-old, heralding her as a "commanding presence" on the runway. I imagine, after more than five years of slow, gradual ascension (Akur was scouted and signed by IMG in 2018, but had been working as a model in Australia since 2015) it was a particularly frustrating time to be told she needed to return to her family home in Adelaide.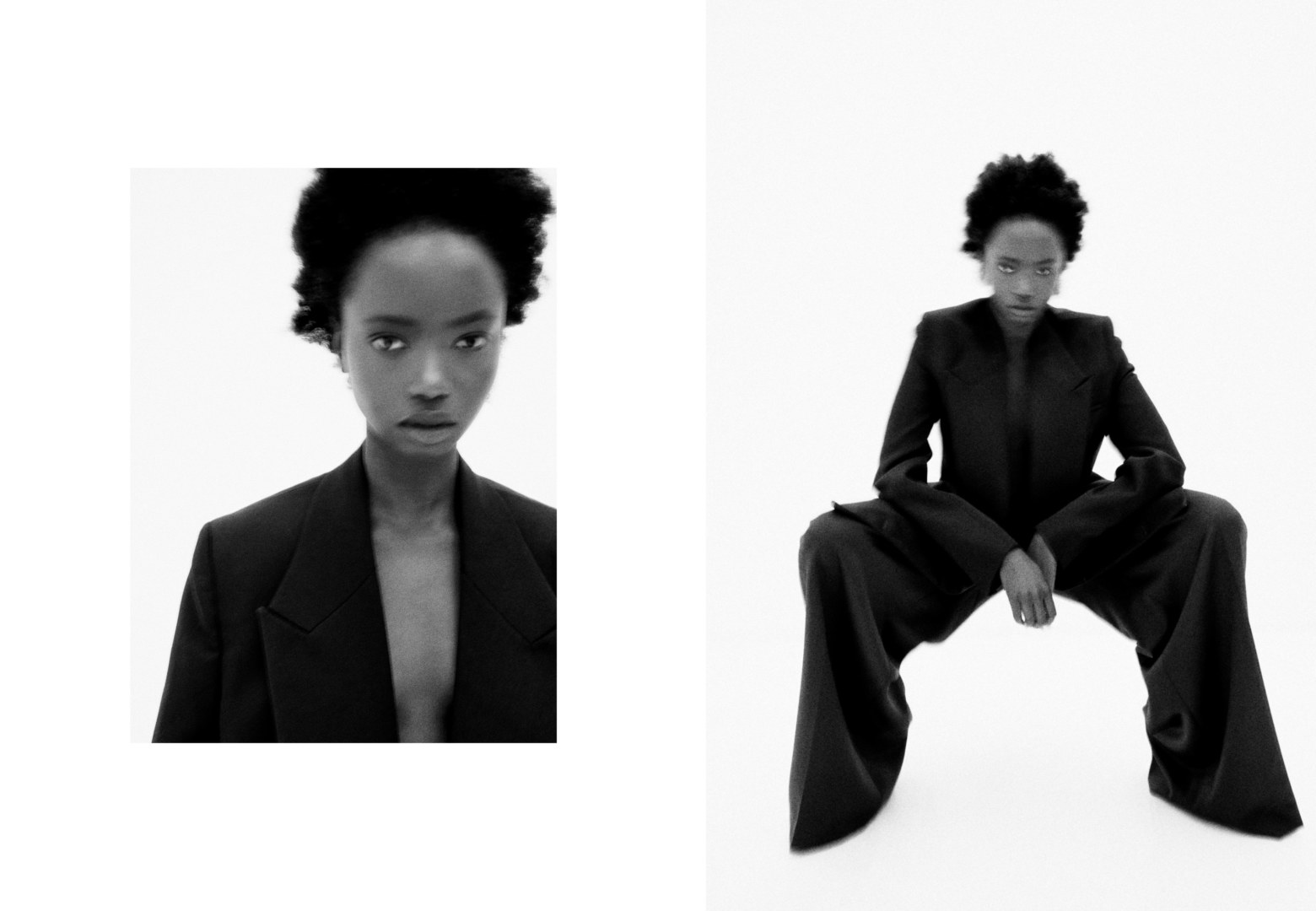 "It was definitely stressful to start with," Akur concedes. "It was like I'd only really just started, now suddenly the world was in the middle of this pandemic. It was like well what does this mean, what's next for me?" Thankfully, after a few months at home with her family in Adelaide, Akur moved back to Sydney and began working again, including this shoot for Side-Note. "Shooting in Australia makes me so happy," she says. "Everyone is so nice, for one, but we also end up creating great images. It just makes me so happy. But just the fact of being able to work, and being able to work here, means a lot."
Like every other model, Akur likely won't be back on the runway until at least 2021 – and even that timing remains uncertain. With the global upheaval unleashed by COVID, the entire future of fashion month as we once knew it is precarious and uncertain. But she's hopeful – and still riding high on the life-changing few weeks in March. "When I booked Chloé I honestly couldn't believe it," she says. "I was so confused, it was like how? I just never thought I would book brands like Valentino and McQueen." The shows also provided an opportunity for Akur to meet her long-time idol, veteran supermodel Alek Wek, who Akur approached backstage at Ann Demeulemeester.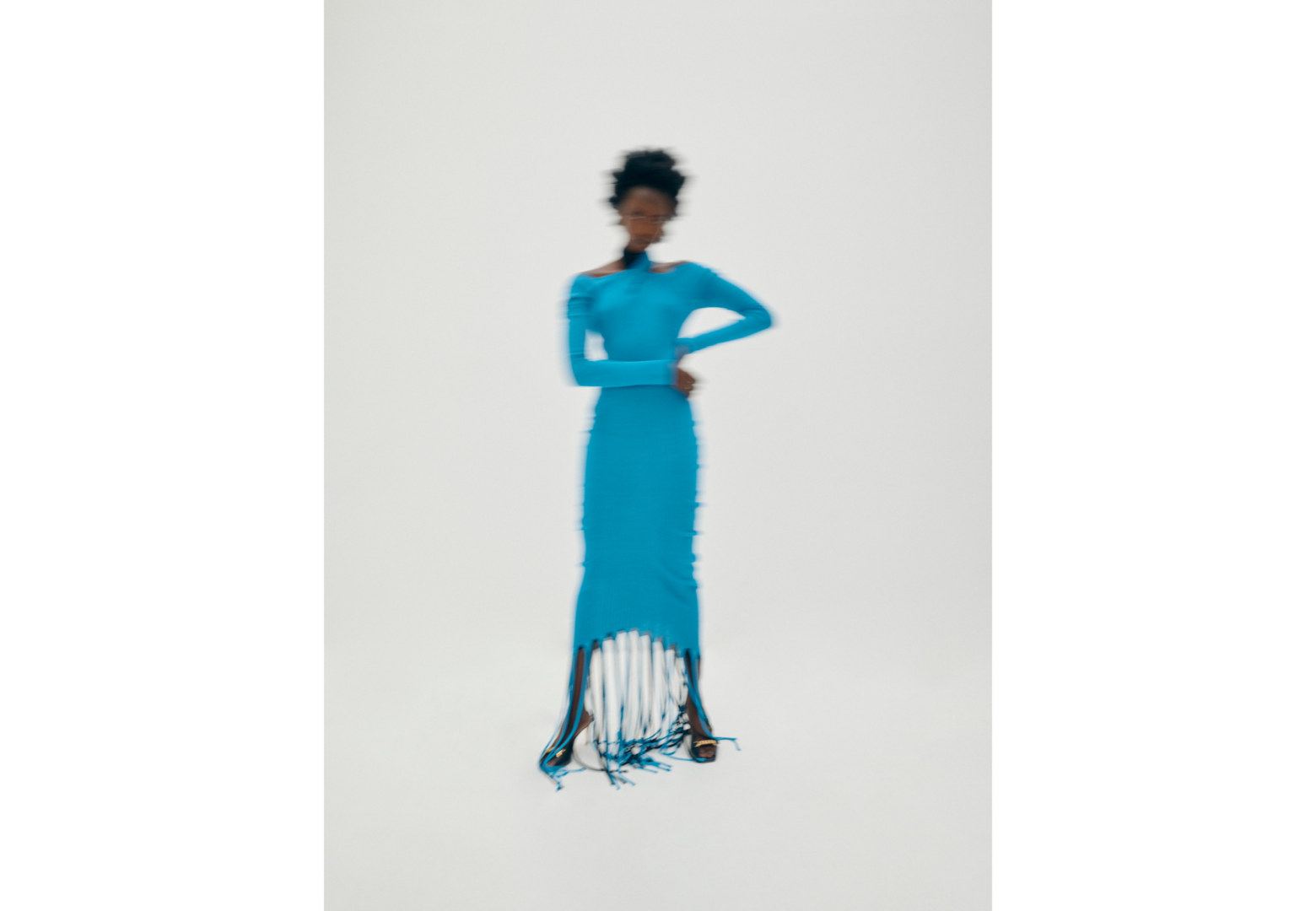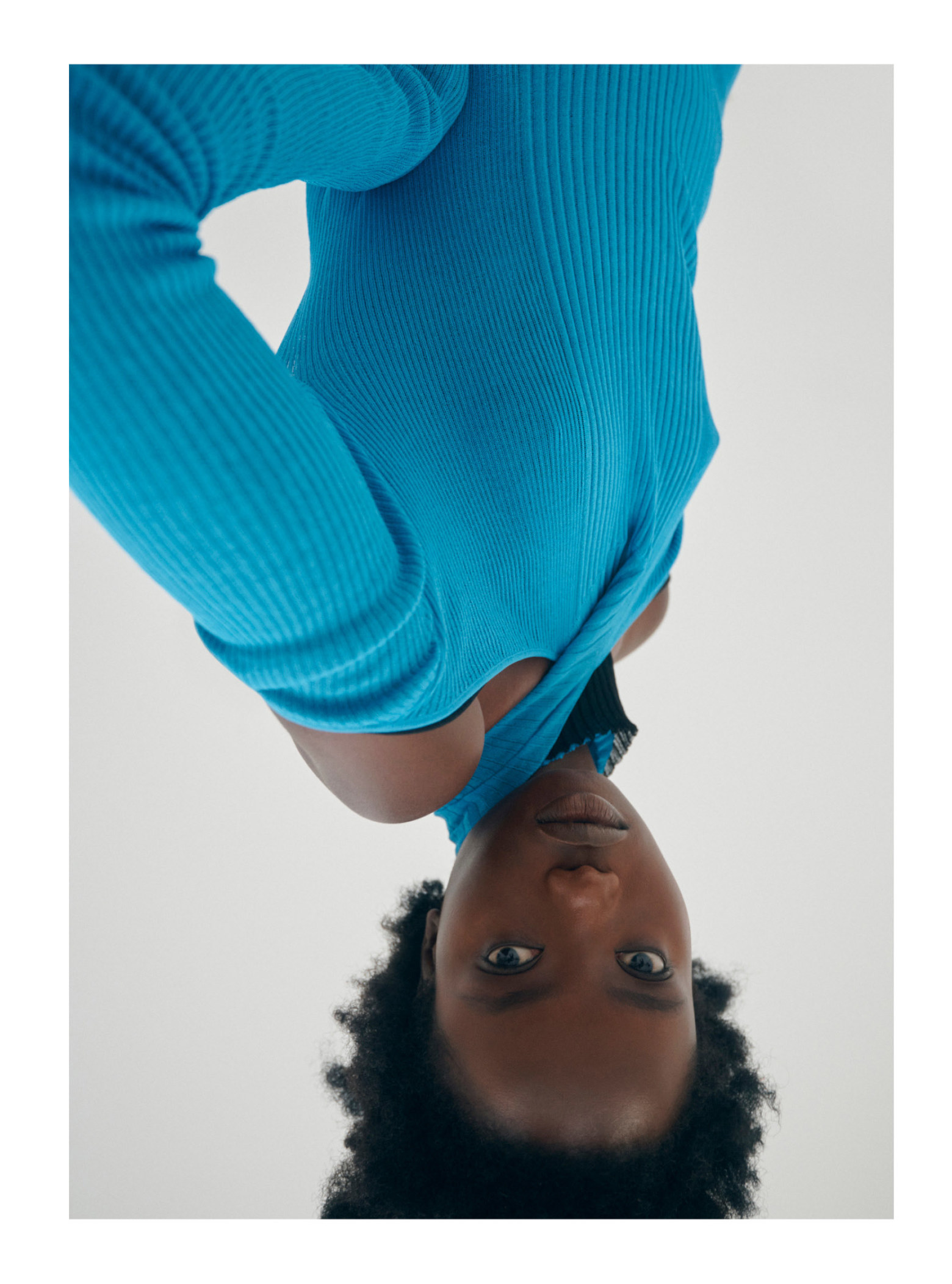 "Alek is the person I've always looked up to. Growing up I always said 'One day I'm going to be like her.' So even seeing her, getting to walk in the same show with her, was the greatest thing," she gushes. "But then when we actually spoke to each other, she ended up giving me some great advice and said 'If you're not too busy, we should hang out.' It was amazing." Like Wek, Akur was born in South Sudan but left as a young child, spending part of her childhood in the Kakuma refugee camp in Kenya. Wek was a hero to Akur and many of her friends growing up – the supermodel used her considerable influence in the fashion industry to raise awareness and funds for Kakuma and other camps.
It's partly because of Wek's activism that Akur is inspired to use modeling as a platform to speak out on the issues that matter to her. "I want to be a voice for young girls from my country who can't necessarily do the things they want to do," she says. "I come from a very religious background, where women aren't supposed to go out and work or chase their dreams. They're supposed to stay home and be domestic – cooking and cleaning. We are seeing that change a little now with my generation, but a lot of people still don't want to talk about it. Having a platform, and the power to talk about issues like this, that's really what I want to do with my career."
That, partnered with one other burning ambition. "To walk for Prada!" she grins. As soon as international travel resumes, we're banking that runway is hers for the taking. 
–
SIDE-NOTE acknowledges the Eora people as the traditional custodians of the land on which this project was produced. We pay our respects to Elders past and present. We extend that respect to Aboriginal and Torres Strait Islander peoples reading this.