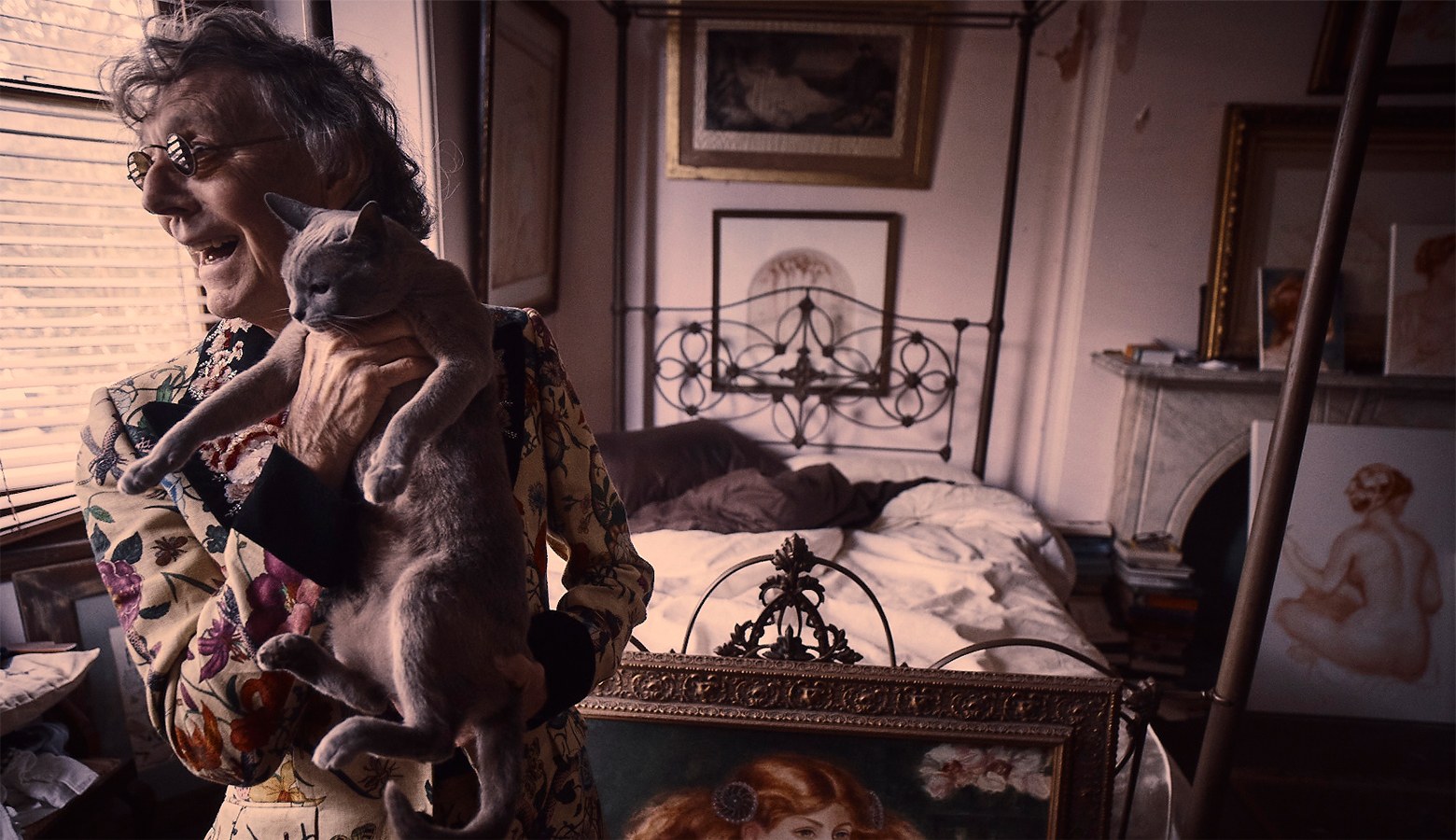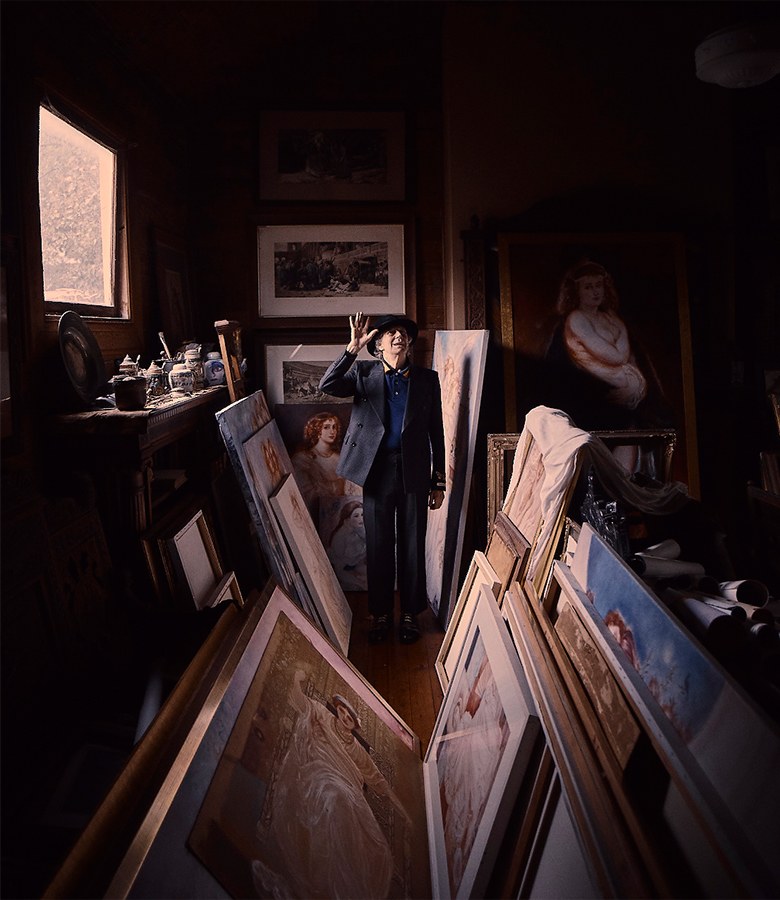 The Imaginarium of Mr Otto by Jake Terrey
PHOTOGRAPHER: Jake Terrey @ The Artist Group

GROOMING BY: Taylor Redman @ Company1

STYLIST: Karla Clarke 

INTERVIEW EDITED BY: Noelle Faulkner


PHOTOGRAPHERS ASSISTANT: Mitch Hay

FASHION ASSISTANT: Nichhia Wippell
Actor, artist, thespian, dreamer, original: Barry Otto muses on life, love, fashion and
why he loves the theatre.
"I was always drawing…
All my life with a pencil I'd be drawing things. Art has stayed with me all my life and one thing I hoped I would become would be an artist, but things change as you grow up and it went many sort of ways, what I wanted to do.
I went to the Brisbane tech for two years and studied art, doing two years of anatomy, and I have all my watercolours still here! You had to know all the muscles and you had to be able to draw all sections of the body. I became a commercial artist in Brisbane, one of two artists who did in those days, more than 50 years ago. I was one of the two commercial artists who did all the big fashion ads. Mad men! That was the period, all these young people were writing copy, for commercial ads and I used to think 'oh they're all dressed in Comme des Garçons suits and drive Porches, they got so much money'. I would have to go into the department stores with the suitcases, get the dresses that had to be put in the ads. Now it's all photography so that was a time where I learnt a lot about art and the great painters, the neo classical painters."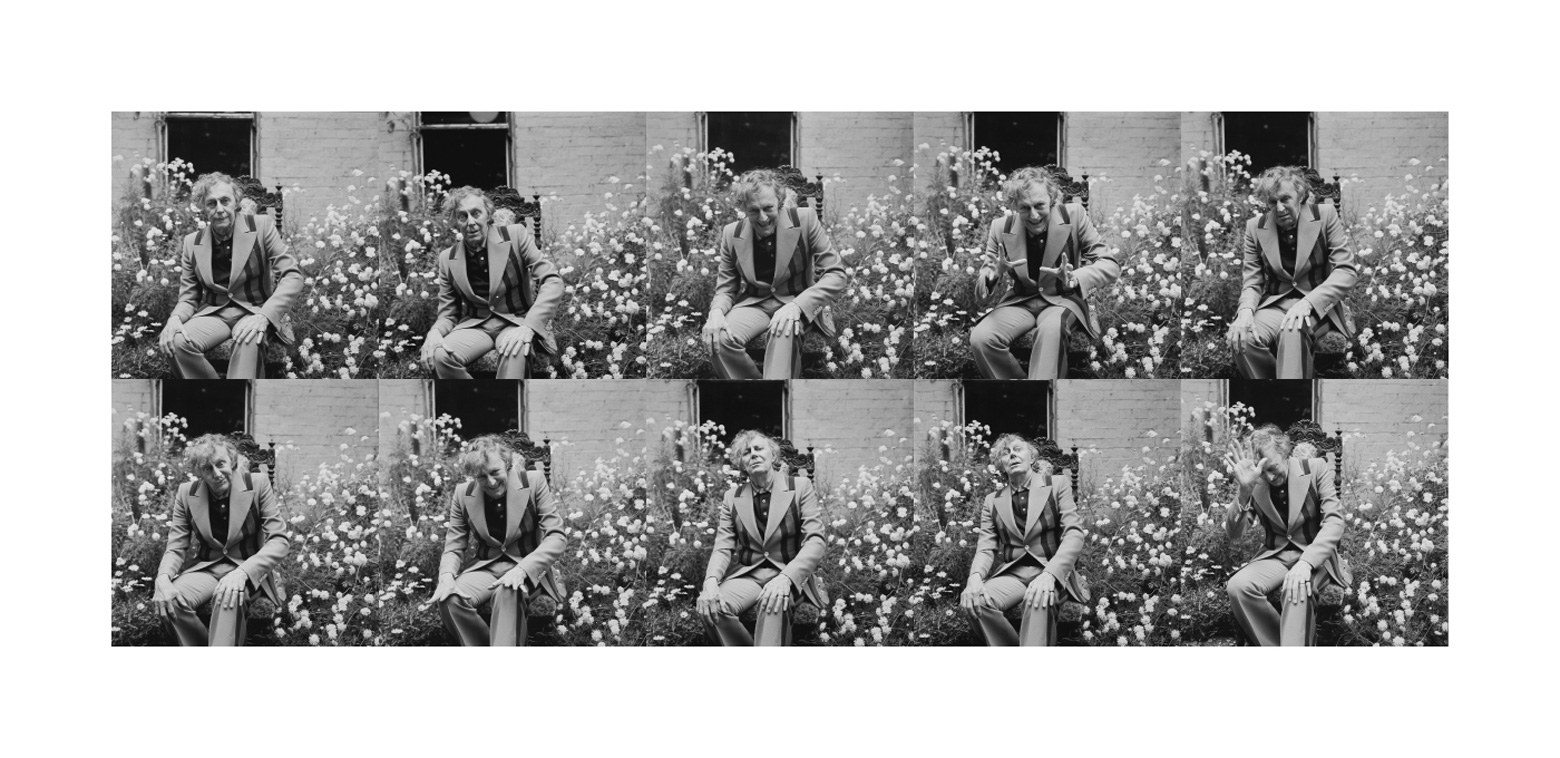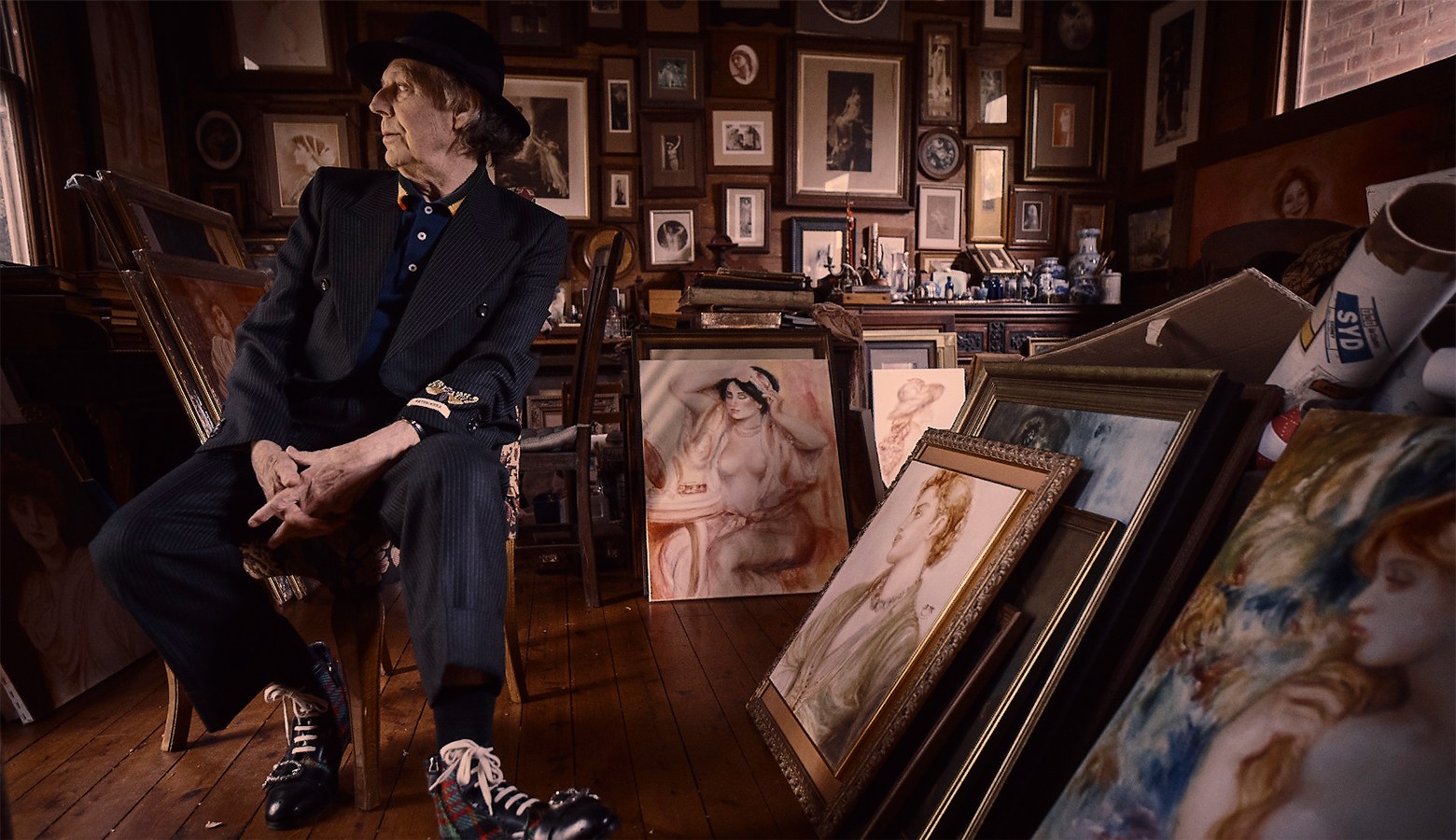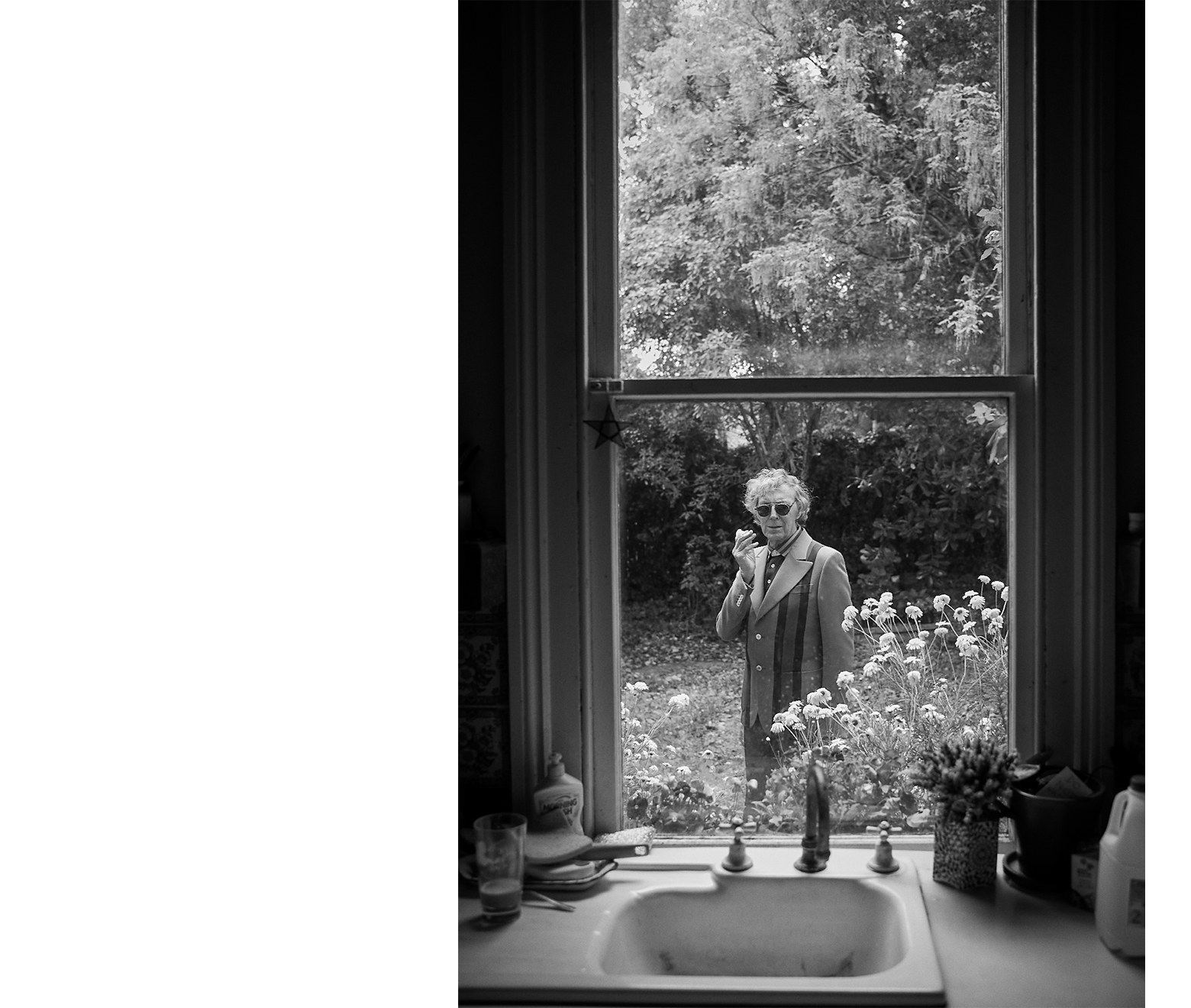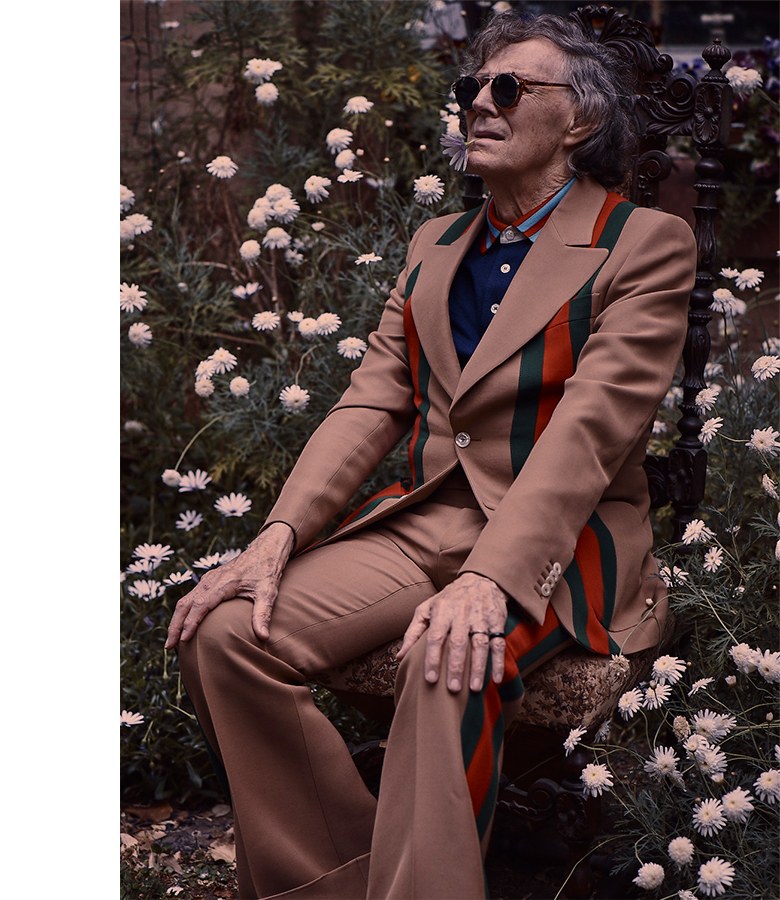 "I love beauty…
I do really like clothes and fashion. It's to do with being in the theatre for 50 years or more, dressing up, playing different characters and wearing the character. I saw the Dior collection in Melbourne and when you see it you think 'will you ever see clothes like that ever again?'
Being a fashion illustrator has been a big thing in my life, to the point there, when I was 17 I bought a sewing machine and I went and had lessons in how to cut a pattern out and make it. My sister was a fashion model and she did a lot of fashion shows and I practiced on her. I made a couple of dresses – simple, white with a nice collar or a white gardenia up at the neck and straight down fabulous.. So, I could actually make [clothes] and I was a big follower of YSL, he worked in fantasy sort of stuff. I was influenced by him and thought I would be a dressmaker like YSL and go to Paris. But that moved onto working and acting in theatre."
"I remember early plays I did…
[at a theatre in Brisbane] with my sister Denise. She encouraged me to have a go – if I had to carry a cup and saucer across on stage, I was so nervous it would shake and make a noise! But I got over that, then found it really interesting playing someone else; trying to make an audience believe in me. It took quite a few years but then I got a big love of it, and I stayed with it forever."
"As I'm getting on in years, I still like to think…
that I can still act. I've spent a lot of my life acting in films and theatre and I just finished a series, where I play an IVF Nobel Prize winning scientist who started a clinic and used his own sperm to father 100 children. I'm not necessary finished acting, if I'm wanted I'm really flattered to be asked to act still, it's a big part of my life. You just get sort of lost in it, rather than being your boring self to perform a great Chekov play or the great writing of the theatre. I love good films as much, but theatre… well, you do it and you do it and you do it and it really gets into your blood, you have so many chances to do it seven, eight times a week . It's the greatest way to learn."
"Influence to me…
I think that's when somebody can impress you with whatever they're doing, whether they're acting or making a dress, or painting a house. I can be influenced by people, I like to be influenced by people. An influence is like art to me, I paint in the house, and there are three great painters that I think are brilliant. My work is not as good as theirs, but I've studied them for years and years. Lord Frederic Leighton, the neo-classical painter; Gabriel Dante Rossetti, the great Italian painter who painted William Morris' wife most of his life. I get a lot back from painting that I really can't explain. I'm influenced by great painters, the arts, and films in the theatre, like acting and good riddance stuff."