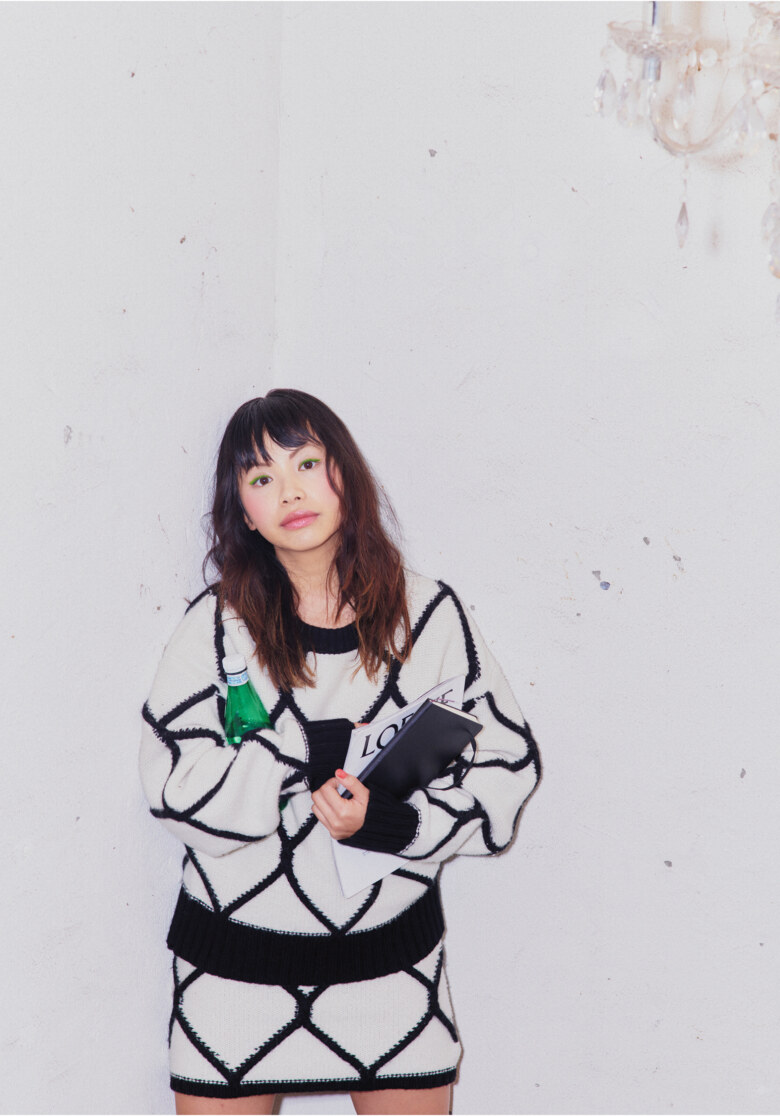 PEOPLE OF NOTE: JILLIAN NGUYEN
Amongst the chaos of our current world, we often cling to film and television to escape. We sink into nostalgic childhood animations, stories of freedom and glittery reinterpretations of the past. Although daydreaming can feel safe when grounding us in the wonderful world of imagination, film also has the capacity to turn the camera internally. We can see the sides of ourselves that we ignore and empathise with the hardships and realities that surround us daily. Jillian Nguyen never fails to dance between these two spheres. From childhood Britney Spears idealisation to roles exploring female body autonomy and feminine resilience, Jill approaches everything she does with delicacy and warmth.
Jill is currently in production for Shayda, a feature film created by Noora Niasari, set in a woman's shelter in 90s Melbourne. Jill met Niasari shooting TÂM (2019), a one-shot female perspective on sexual assault which sought to give a voice back to victims who are rarely offered the same respect in film. We had the pleasure of chatting to Jill about her early love for screen and acting, her approach towards her television and film roles in the world of streaming and how everything we do is rooted in the pursuit and desire for human connection.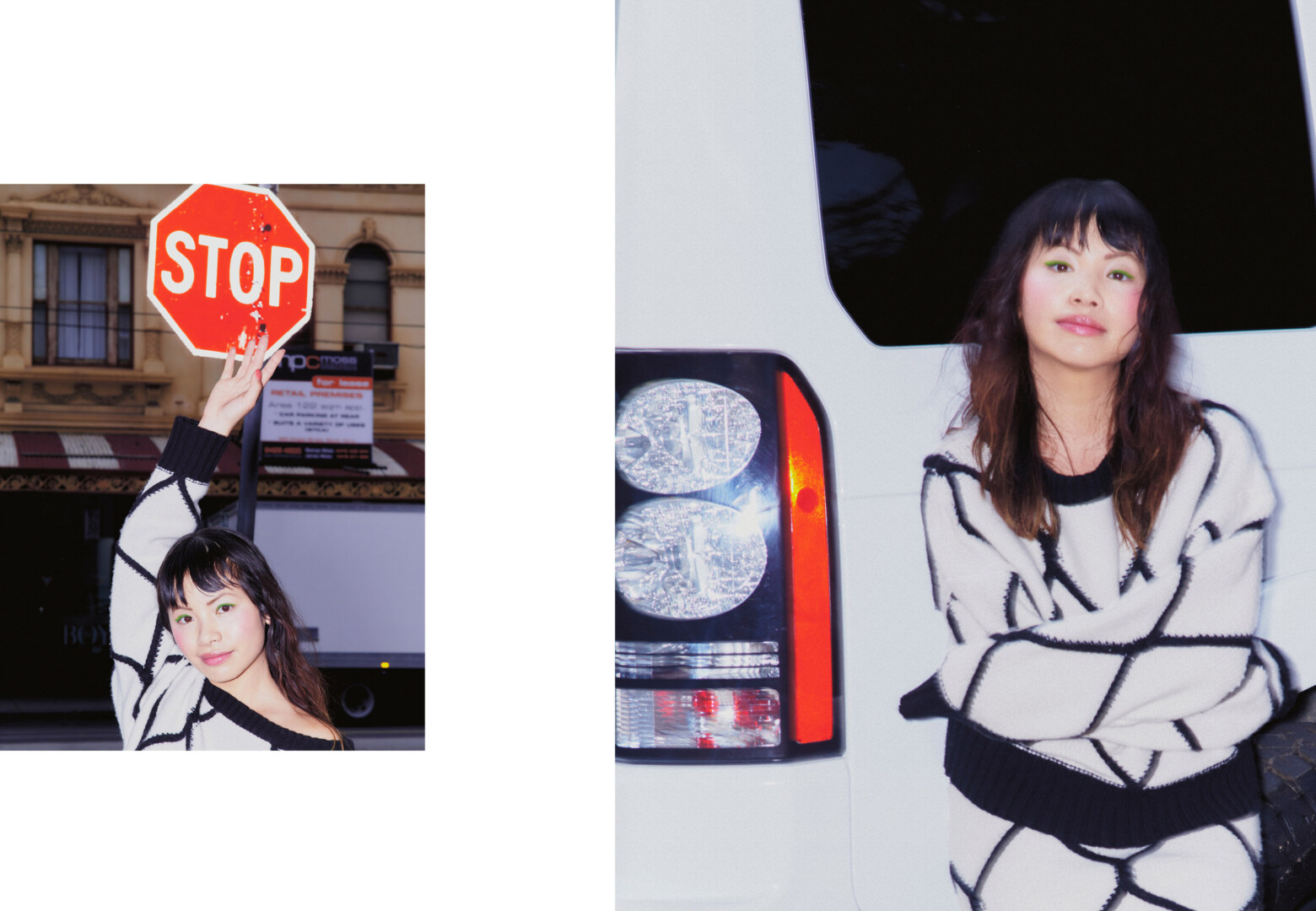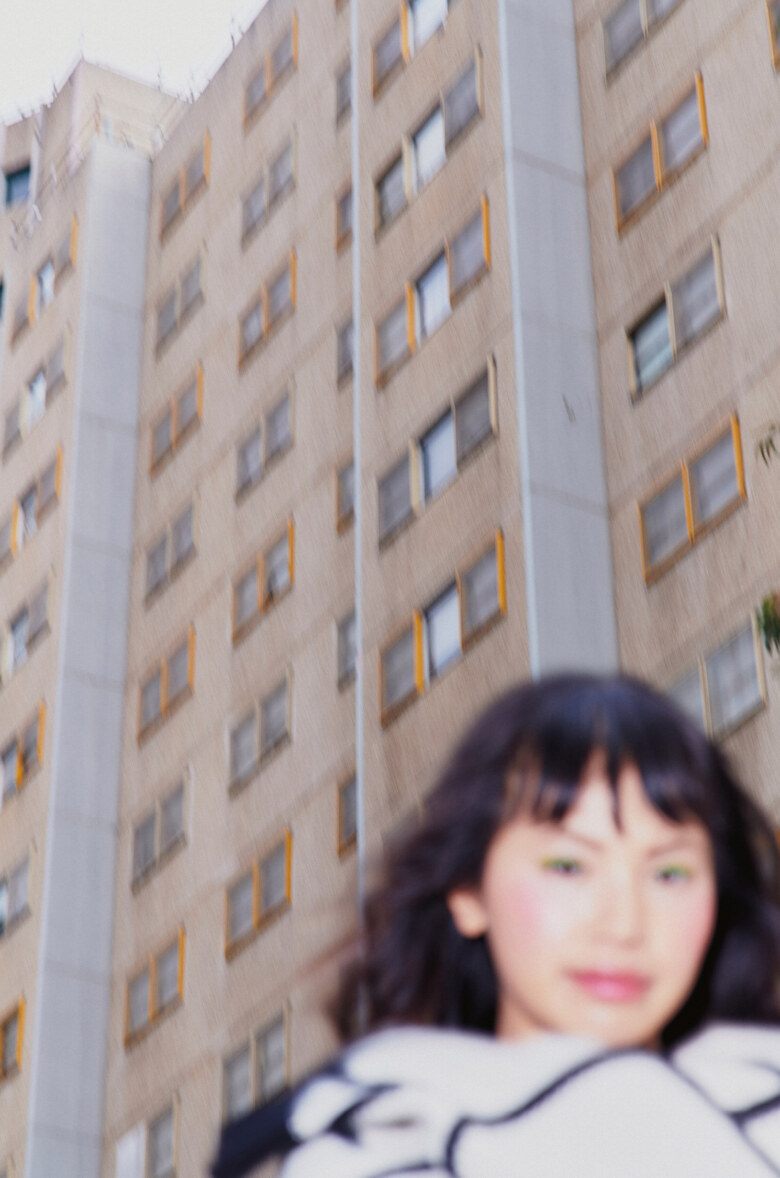 How did you first get involved in acting, was it always something you wanted to do?
Acting was always something I wanted to do since seeing a Britney Spears' music video on Rage. Just before she came there was this jelly baby advertisement. I remember watching it and thinking who is she? Then every week I would wait for the same advertisement to come on thinking that she would come on right after. Seeing Britney on screen was a mixture of emotions. I wanted to do what she was doing and felt alive. It was definitely a turning point at such a young age.
Did you always love movies from a young age?
Always! My parents weren't rich, classic immigrant family who came in 94'. It wasn't like I was going to extra-curricular activities or anything. I was always at home watching TV or mum would take me to blockbuster and we'd rent 20 videos at a time. But I would watch so many things like Charmed and lots of ABC shows like Arthur. There was lot's of animation and drama. For me films, over the years have just been like friends. They're always linked with moments of your life and it always makes you feel less alone, seen, alive and loved.
Was there a difference for you when you went to the movies and watching something on a big screen?
The first film I watched in the cinema was 101 Dalmatians and it was mind blowing! It was like going to Mars. My neighbour and her boyfriend took my little brother and I and it felt like going to a different planet. I was 11 years old and it was a very out of body experience when the lights were going off and the screen was slowly turning on.
Was there a film that you watched as a kid where you really connected with a character?
I want to say that it was Titanic and that I saw myself as was Rose but it was probably Mulan. They're both such epic journeys for a kid to relate to. Probably also Kirsten Dunst in any film, especially The Virgin Suicides. I think for all the characters I related to, all these women wanted to change their lives. That was the main thing that pulled me in because even as a young girl I often thought that I want to change my life.
Do you have a dream role that you want to play?
I want to work with Taika Waititi and be in his universe. He is amazing and is truly a kid at heart. I forgot for a little bit and have realised again over the past year that we're all just playing. Maybe it's an artist thing but the people that I've met who are creative, beautiful and open, they are just kids at heart.
Were your family always supportive about your acting?
It's true for a lot of ethnic kids that it's just not a possibility. It's not something that you see around you, it's not something that you hear your parents talk about. But even anglo kids, it takes a certain kind of family to tell you to follow your dreams. My mum took me to acting classes for one month but when there wasn't positive reinforcement it pushed me even more.
Did you always know that you wanted to be in front of a camera?
When I was 10 years old in class, we had to make a collage of what we wanted to be when we were older and mine was the shape of a TV. I even stuck Scarlett Johansson on the collage. The desire never left my body. When I was 11 I borrowed a family friends dial up internet because there was an open casting call for Cho Chang in Harry Potter. I used a photo that I really liked of myself and I wrote a letter. It didn't feel real but I kept on doing little things. I did school plays too but the whole idea of film and Hollywood just felt like a fairytale when I was little. It felt like the castle at Disneyland, untouchable and surreal.
Are there specific actors that you have always looked up to?
There are so many amazing women. Early on it was obviously Kate Winslett and in a teen stage it was Hilary Duff. Natalie Portman is an actor that I've always admired through out the years, especially in Black Swan and Closer. She's very vulnerable when she acts and I've always admired and looked up to that. Obviously Mindy Kaling who is an absolute powerhouse. She's so funny but then also wrote and produced on The Office, has her own show and is now empowering other women of colour. Also Viola Davis, Gong Li and Maggie Cheung of course. They're all such amazing women and the inspiration is endless.
Television and streaming are so big at the moment. Do you think for you is there a difference in how you approach roles for television and film as an actor?
I guess with television, if you're doing eight episodes there is more time and you're able to grow with the character. It's like a plant, there is more time to water it. Film is much shorter but I approach both in the exact same way. I give both equal amounts of care and even if I have a tiny role, I put the same amount of energy in. For my character in Clickbait, I was in one episode with one longer scene and one tiny scene, but when that came out and I had people reach out to me about it. You can be in something for one minute and have an impact on people. I don't really care how long I'm in something, it's all about being as authentic as possible. How can I show my inner world if I get the chance to? Especially in the age of streaming, everything has become more fluid. There isn't that conversation of holding one above the other, it's all storytelling, it's just painting people.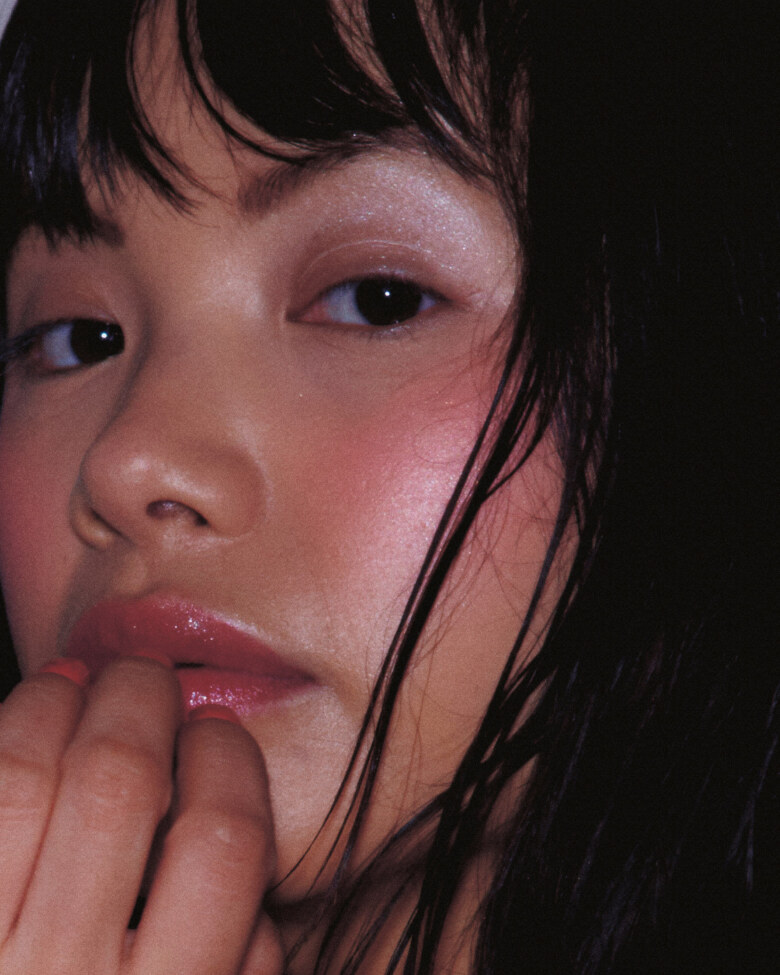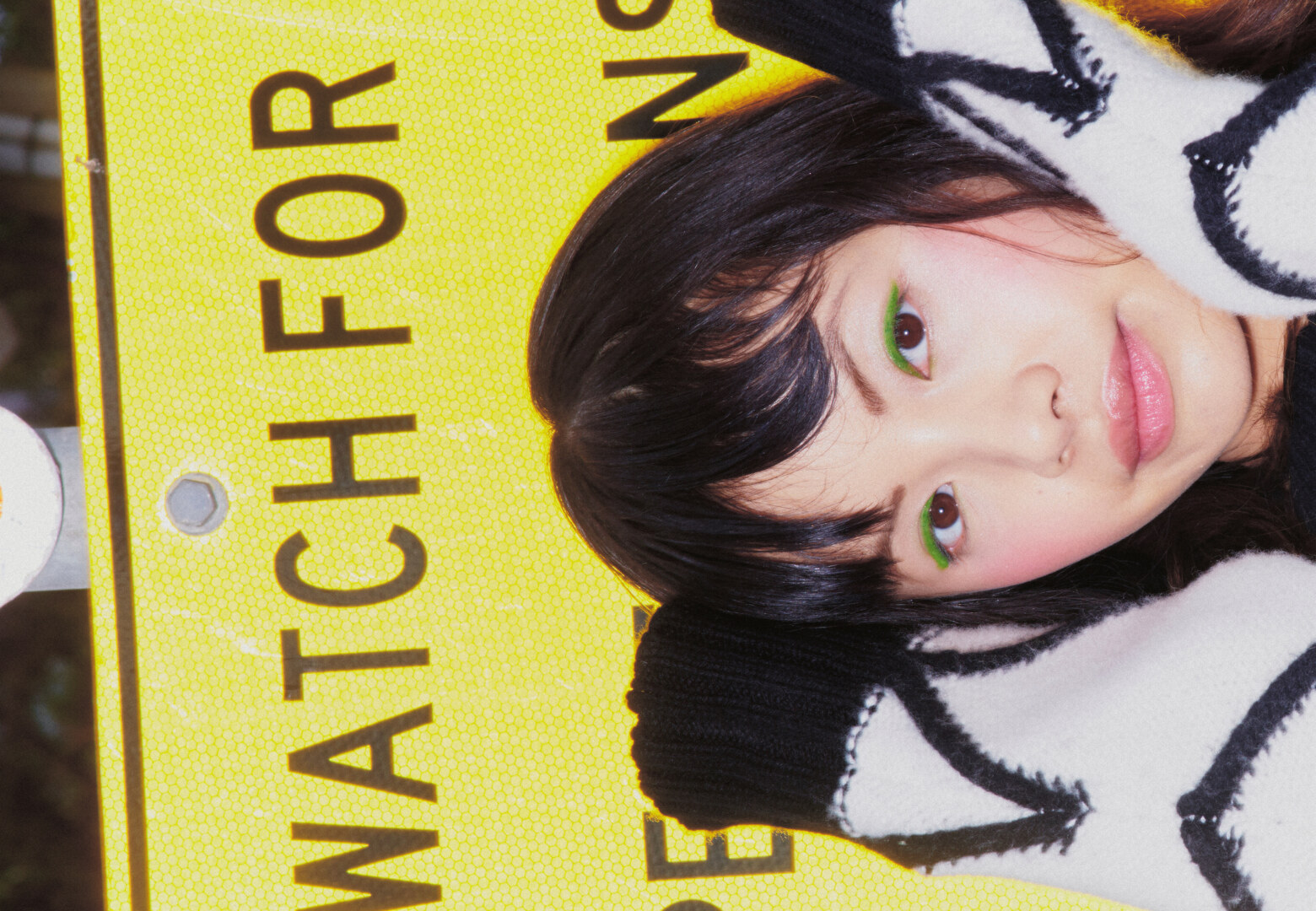 Because you are able to spend more time with your characters from television, do you think that they linger with you for longer?
I actually think that the less time you have with a character, the more you actually yearn for them. Especially with Barons, I had a chance to really play with her and I still think about her but not as much as I'll think about my smaller characters, from time to time. It's similar to relationships. The less time you have with a lover makes you wonder what they're up to?
I love how you relate your acting to love and relationships.
I've been thinking recently, nothing else matters in life if you're not loved or giving love to friends and family. I don't understand what else matters. I'm reading Beautiful World Where Are You by Sally Rooney and there is this beautiful passage that talks about how in the midst of a pandemic and war, all that we are yearning for is love. The people you really love in your life and care about, they care about that stuff too. Really it's all about human connection and for every character a big part of their development for me is asking myself who they love and how they love. It's primal.
How did you first get involved in your new film Shayda?
I originally met Noora at the end of 2018 for the short film TÂM. We shot it at the start of 2019 and it always felt super special. It explores consent from the perspective of the victim. We always wanted to give a voice back to women, especially in film and television where the depiction of violence and rape scenes are often
voyeuristic. The whole piece was trying to challenge that, focussing on female resilience and pain. All of this translates into the feature which is set at a woman's shelter in the 90s in Melbourne.
How was the process of working on a short film to now? What connected you to the story originally?
With the short film there is no dialogue and the camera just stays on me and her eyes, her fear and determination. It is a very evocative and emotional film. We went to festivals and I had a lot of people reach out to say how important this piece of work was. It's very visceral and uncomfortable and I think film does have a role to play in making people feel uncomfortable about things sometimes. It's political. Film can entertain and make you laugh but when it makes you want to throw up and confront your own fears that feels really important. She writes all of her women characters so beautifully and I just knew I had to play this role. I'm so excited to tell such a universal female story that we all saw around us growing up. Women just trying to survive in the patriarchal world. These themes of freedom and trying to escape violence whilst feeling powerless, I think it will be a story that will resonate with everyone and make them confront the ugly side of human nature, because there is beauty and ugliness.
___
SIDE-NOTE acknowledges the Eora people as the traditional custodians of the land on which this project was produced. We pay our respects to Elders past and present. We extend that respect to Aboriginal and Torres Strait Islander peoples reading this.