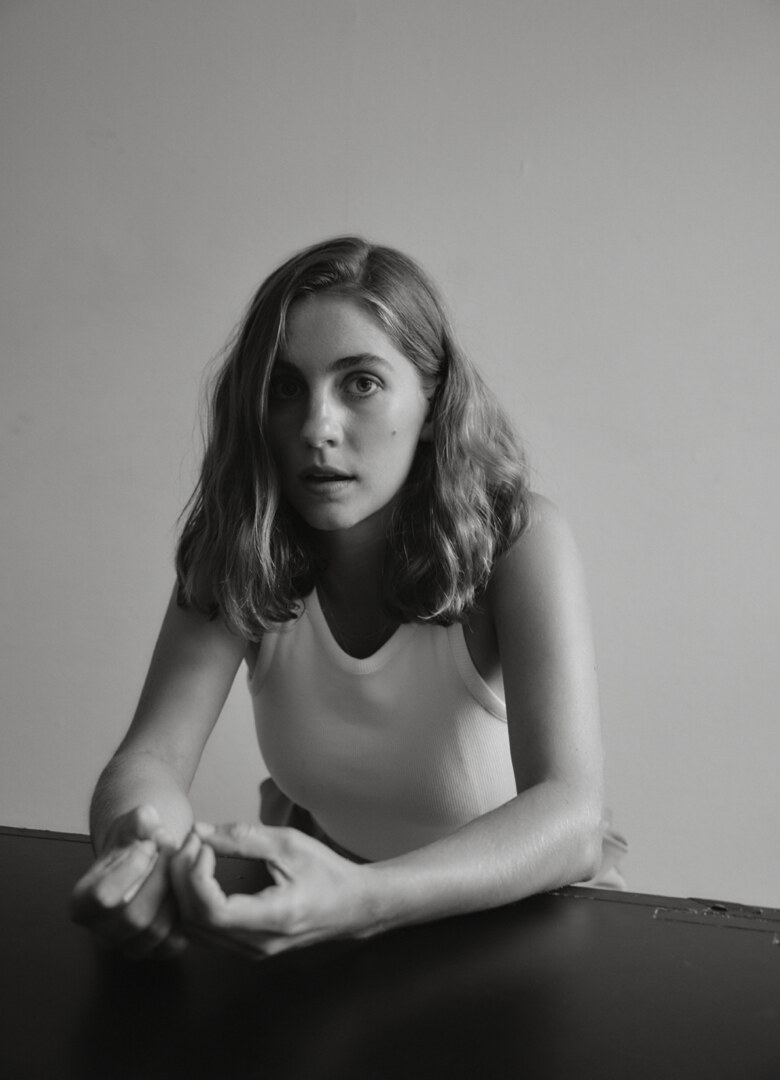 PEOPLE OF NOTE: Nathalie Morris and Carlos Sanson Jr
When we catch Nathalie Morris and Carlos Sanson—breakout stars of the breakout Australian dramedy Bump—they're on the Pacific Highway, headed back from a four-day short film shoot on New South Wales' South Coast. "When we wrapped season one I just didn't want to stop working," laughs Sanson. "Some friends wrote a script, I pulled together some money, we roped in Nat, and we shot it in a few days."
"We all got up, had breakfast, shot for the day, then would watch the rushes together over dinner each night," nods Morris. "It was just lovely." In person, the pair mirror the same easy chemistry that has made Bump such a blockbuster success. The series—a Stan original created by Australian TV veteran Claudia Karvan—broke viewing records within days of its January release. It was quickly renewed for a second season.
The story hinges around a 'will-they won't-they' love story between teenagers Oly and Santi (Morris and Sanson), who are in their final year of high school when their lives are upended by Oly's cryptic pregnant—a phenomena in which women don't know they are pregnant until they give birth. The series has been praised for it's effortless depiction of the diversity of Sydney's Inner West and it's nuanced portrayal of teenagers as fully-formed human beings rather than cringy caricatures. But it's Morris, 24, and Sanson, 22, that are Bump's greatest assets—deftly navigating the absurdity of becoming parents while still children themselves with humour, intelligence and heart.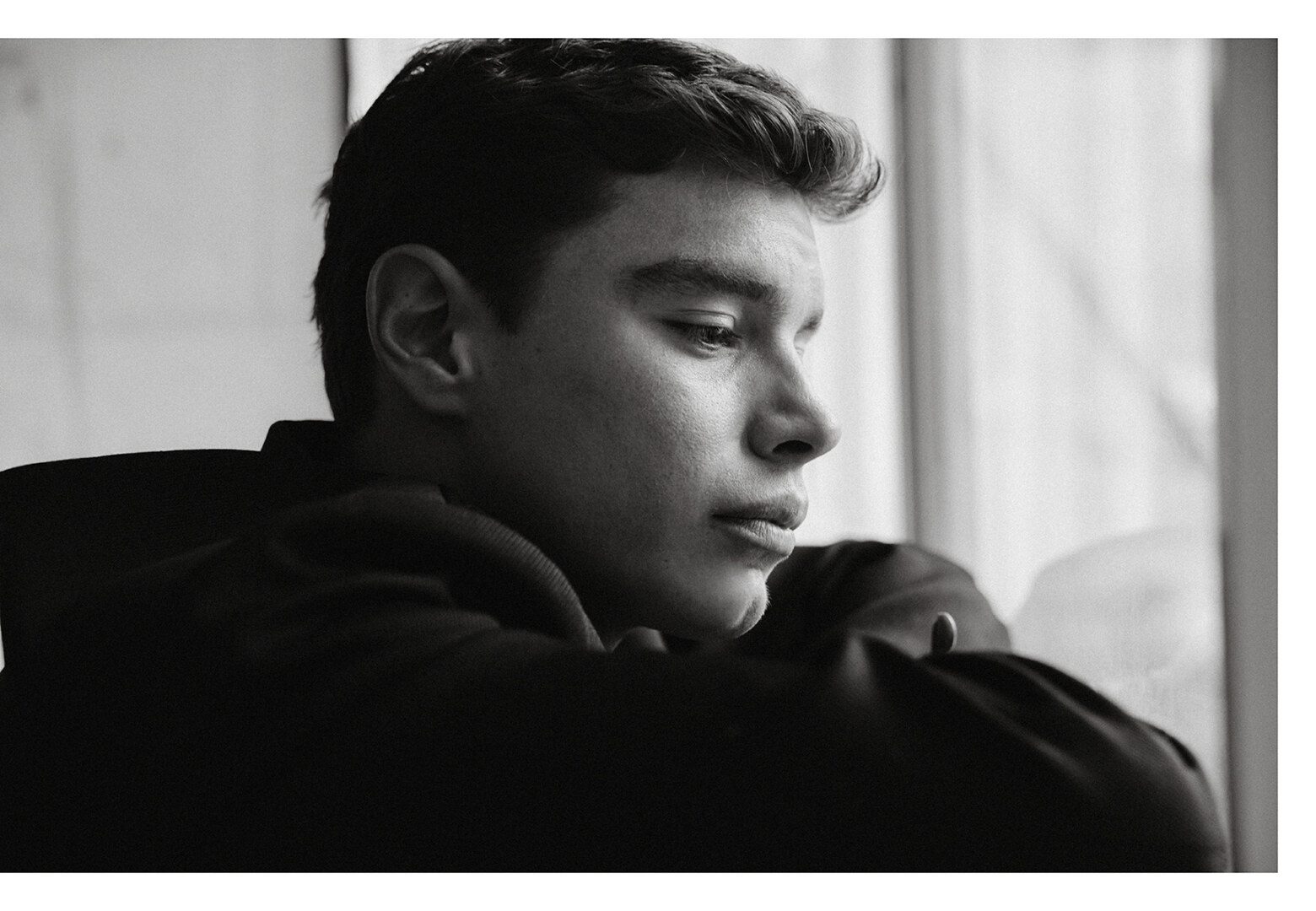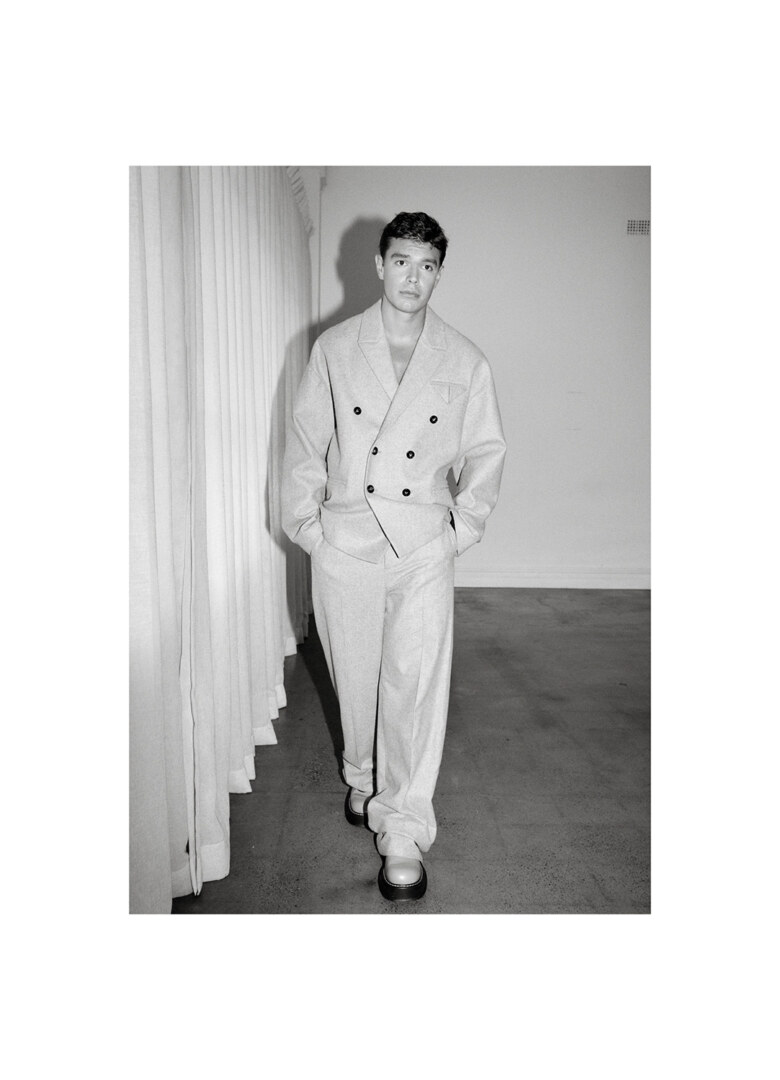 Both actors were plucked from relative obscurity when they landed their roles—Sanson had frustratedly returned to Australia soon after relocating to Los Angeles because of Covid, while Morris was working in theatre and TV in New Zealand. ("As soon as I read the script I said 'Nobody else can get this part'," laughs Morris). Casting took place during the early days of Australia's lockdown last March, so the pair hadn't even met when they were cast, and only met face-to-face once filming commenced. It was a gamble on casting director Kirsty McGregor's part, but one that paid off.
"We just had a great back and forth straight away," says Morris. "We listened to each other a lot and trusted each other, and I think we realised early on that we shared a similar devotion to and passion for what we were doing. We were very lucky in that sense." 
For its many fans, Bump's arrival was a proverbial breath of fresh air through a local industry that tends to be dominated by overly-white reality TV and gritty crime dramas. It no doubt struck a cultural nerve because its showrunner was so open to honest feedback and collaboration among the demographics she was portraying. 
"There was one night where the cast were having dinner at Claudia's house, and Ioane (Saula, who plays Vince), started talking about a scene we were filming the next day. A lot of his lines ended with the word 'bro', and Ioane, who is Samoan-Australian, told Claudia "Well, we don't really say that where I'm from, where I grew up we say 'uce'," and from that moment it was like "Okay, great, then say that,'" says Sanson, whose parents are Chilean and Cuban. "And so in episode seven there's this iconic moment where Santi and Vince are looking at these weed plants and are like "uuuuuuuuce"—it's little moments like that that ended making the whole thing feel authentic." 
For Morris, the script stood out immediately. "You do get a lot of auditions that are like 'love interest' or 'girl next door'. I've had a lot that say "ethereal"—whatever that means," she laughs. In the main, however, Morris is thrilled to be part of a changing moment in film and television, where the likes of Phoebe Waller-Bridge and Michaela Coel are championing nuanced and complicated roles for women. "I definitely feel lucky when I hear stories from older actresses or female directors about the processes they had to go through for roles back in the '90s, or the fact that they were told to look a certain way," she says. "I feel like I've grown up watching the industry change. I even remember Bridesmaids coming out and thinking What the hell? And so many shows and films have followed where we're seeing roles for women with complex, sometimes kind of ugly characters—human women being human, basically. I feel like when I read a script now, I expect the character to be three-dimensional and complex." 
Given their newfound status as household names, Carlos and Morris are enjoying a rare freedom afforded to young actors—the space to choose their next projects. Filming for season two will begin soon, and it seems inevitable that offers will be rolling in behind the scenes. Given Side-Note's current issue is centred around the concept of freedom, we finish by asking what "freedom" means to them. "I guess, as an actor, having the ability to do projects because you really want to do them, and not because you feel like you have to is pretty close to what freedom looks like," says Morris. Sanson echoes this sentiment: "Because of the abundance of streaming services there are suddenly so many projects being greenlit right now, and there's a definite change in the type of stories that are being told—they're complex, interesting stories with substance," says Sanson. "To have that freedom of choice as an actor makes me feel very grateful to be alive and working right now."
Bump is streaming now on Stan
SIDE-NOTE acknowledges the Eora people as the traditional custodians of the land on which this project was produced. We pay our respects to Elders past and present. We extend that respect to Aboriginal and Torres Strait Islander peoples reading this.