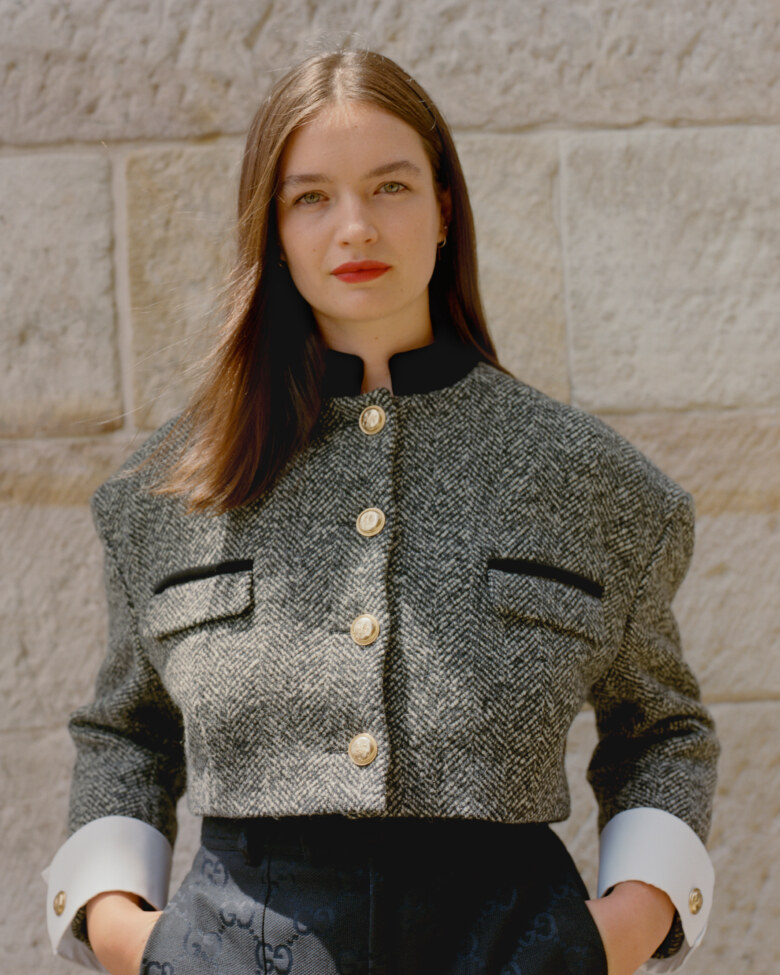 PEOPLE OF NOTE: MITZI RUHLMANN BY MICHAEL BRUNT AND BIANCA FARMAKIS
Mitzi Ruhlmann grunts and laughs when asked what the phrase "modern love" means to her. The 23-year-old star of Love Me, however, doesn't fall prey to defining a multi-faceted term in a single trope – she saunters away from it, into the various ways in which it's ignited her life.
"What's coming to mind is… taking accountability for your role in your life, whatever way it shows up. I feel like accountability is so important in any relationship – I mean, you've got to own your stuff," she shares.
The Sydney-sider, who stars alongside the likes of Hugo Weaving and Bojana Novakovic, landed her career-shifting role on the precipice of lockdown, thrust into tight-knit circle of strangers and colleagues on closely quartered sets in Melbourne.
Though limited in their movements, the finesse of the multi-character storyline driven show was not apprehended by restrictions. The intimacy, Ruhlmann argues, was an unforeseen gift.
"The cast got to know each other really well – in a way we were inhibited by the pandemic because we shot throughout the entire lockdown. We were either at the hotel or on set, and working or laughing ourselves sick," she shares.
"It benefitted us because we only had each other, and we couldn't escape it even if we wanted to!"
Fulfilling an early career aspiration of working with director Emma Freeman, Ruhlmann plays Jesse, a  university student, best friend introduced with a cynical perception of lust and limerence, reducing grand scheme love affairs back to reality.
In reality, she adopts a more elastic view of the emotion.
Love, she says, can't be defined by a single experience, relationship – or even a six-episode mini-series, evocative of the complex nature it manifests. Love, she confirms, appears in the "little things" that comprise regular life.
Ruhlmann expresses the sentiment outwardly, in her admiration for her cast and crew – comprised of antipodean screen veterans. Reflecting on the "female heavy" experience of shooting Love Me, she turns her sights to the subtle power of softness in facilitating nurturing relationships.
"I don't think it is gender specific, but [Emma] is so kind and gentle and soft and thoughtful – yet commanded the most respect that I've ever seen someone command," she shares.
"It wasn't in spite of her softness but because of it."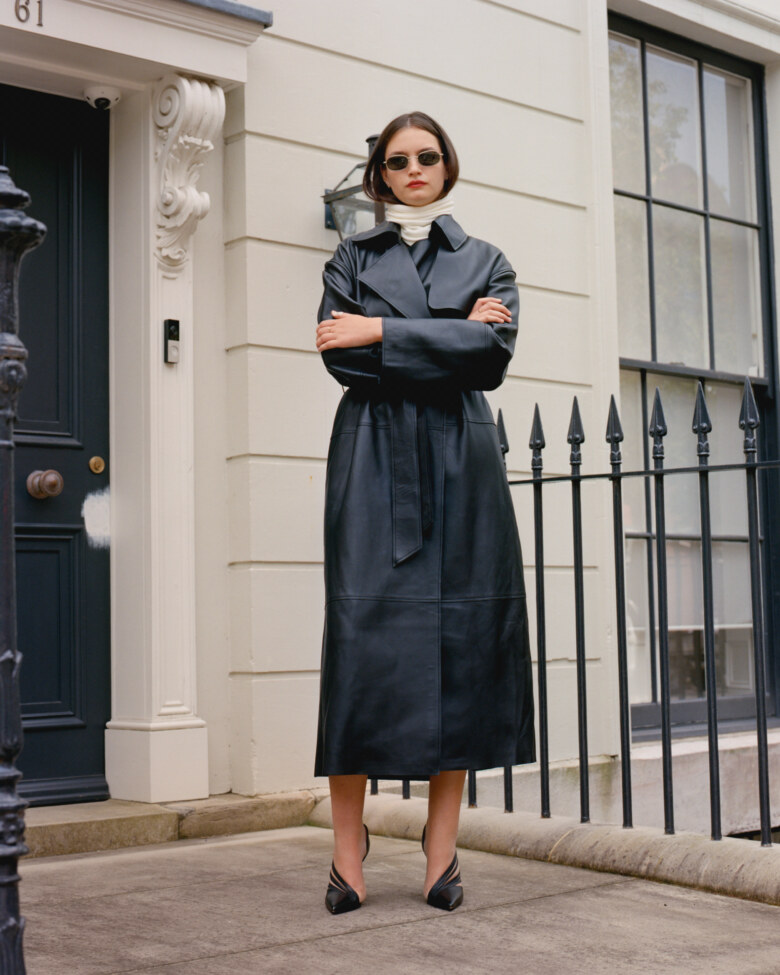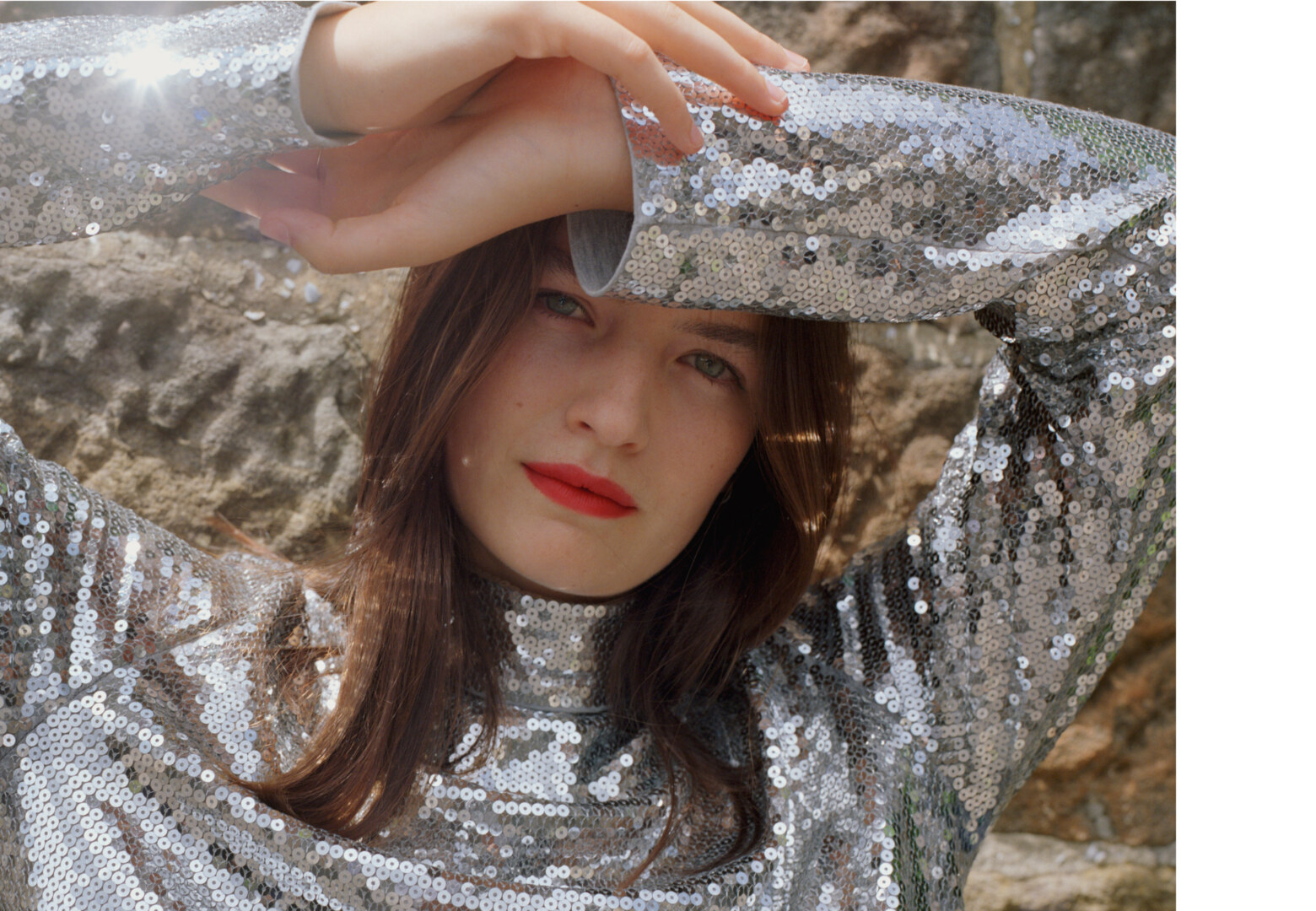 Such quiet power, Ruhlmann also affords to her cast members, who's artful mastery formed a powerful onset education in the craft of acting.
"There was no particular pivotal moment or learning curve, it's really been the little things," Ruhlmann explains, adding "Heather Mitchell and Hugo Weaving were so gracious and I feel like I learnt a lot watching them interact with each other, with the script the crew."
Ruhlmann took up acting age five, and working from 11, appearing in Home and Away, Dance Academy and Reckoning on the way. Noting she's "really at the beginning" of her career, the actor emulates her contemporaries, taking "small, pieces of information" she can gather about a character and placing them in a "framework to integrate and digest on set."
"I mean, we never really know everything about someone do we? That's what makes it exciting – to imagine and keep guessing – otherwise it all be so boring," she laughs.
Offset, Ruhlmann preserves her cool air of curiosity and contemplation. Splicing her series performances with reading and ocean swimming, she pinpoints meditating as a pivotal component of her day.
"I try and do it every day, mostly in the mornings, but I just close my eyes for 20 minutes, repeat a mantra and it completely winds my nervous system down and I feel so settled and connected to myself again," she shares.
Naturally, akin to her upbringing in the hyper-saturated, focus-avoidant sphere of Gen Zers, she admits it took practice.
"I learnt how to do it at 17, but only in the last year or two I managed to actually get a hang of it," she shares.
"I mean I definitely needed."
There's no need to question why the past two years would spurn such a practice with Ruhlmann, but as is her nature, she appreciates the nuance of her experience.
"It's been wild – of course really disruptive – but in other ways I feel so connected to my family in ways that I wouldn't otherwise and even apart, my friends and I have found ways to spend more time together than we would have," she says.
Love Me, presents a series typified by shattering conventional expectations of romantic feelings, navigating every way in which they have altered in a modern world.
While Ruhlmann's portrayal of Jesse shatters the complacencies between cynical and sentimental, realistic and imaginative, offers one definitive form of love she knows to be impenetrable in its truth.
"Friendship," she says.
"I would be completely lost without them – they're nourishing and healing and encouraging and inspiring, I just don't think I could do anything."
____
SIDE-NOTE acknowledges the Eora people as the traditional custodians of the land on which this project was produced. We pay our respects to Elders past and present. We extend that respect to Aboriginal and Torres Strait Islander peoples reading this.