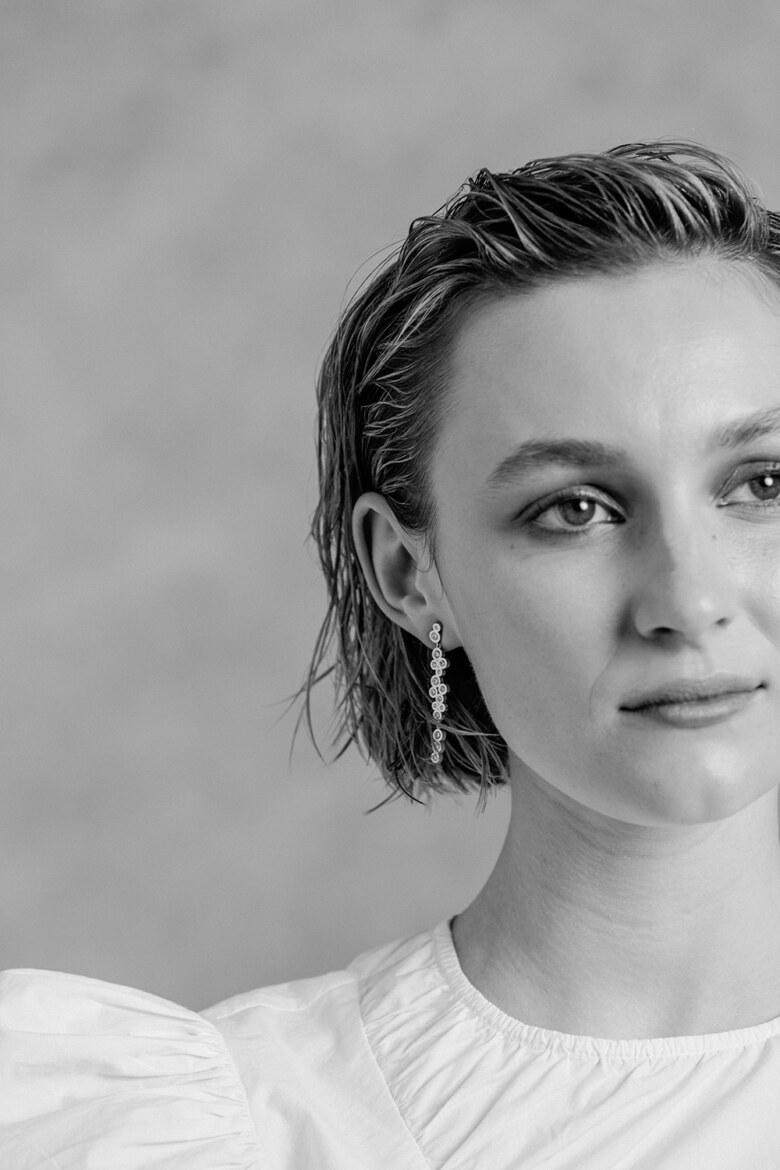 PEOPLE OF NOTE: CLAUDE SCOTT-MITCHELL IN PARTNERSHIP WITH JAN LOGAN
Sans makeup and social media Claude Scott-Mitchell is a clean break from the standard code of conduct for someone of her age and vocation, opting to express herself through character arc rather than publicise her private moments. It is this emphasis on creativity rather than celebrity, a reverence for the intimate rather than the explicit that makes Scott-Mitchell's porcelain allure all the more elusive. An ingenue for our times, JAN LOGAN's newest collaborator is quietly chartering her own path to greatness.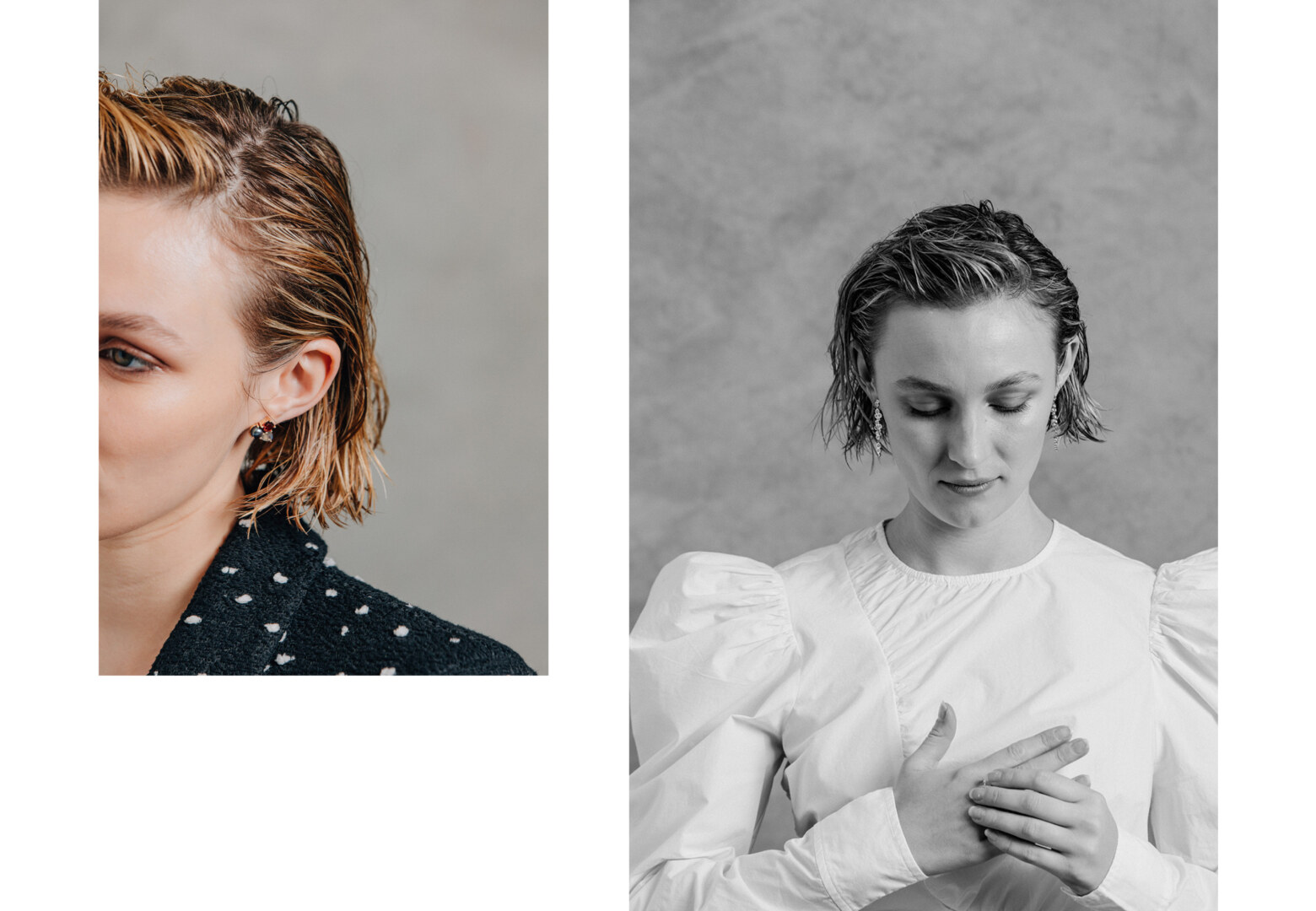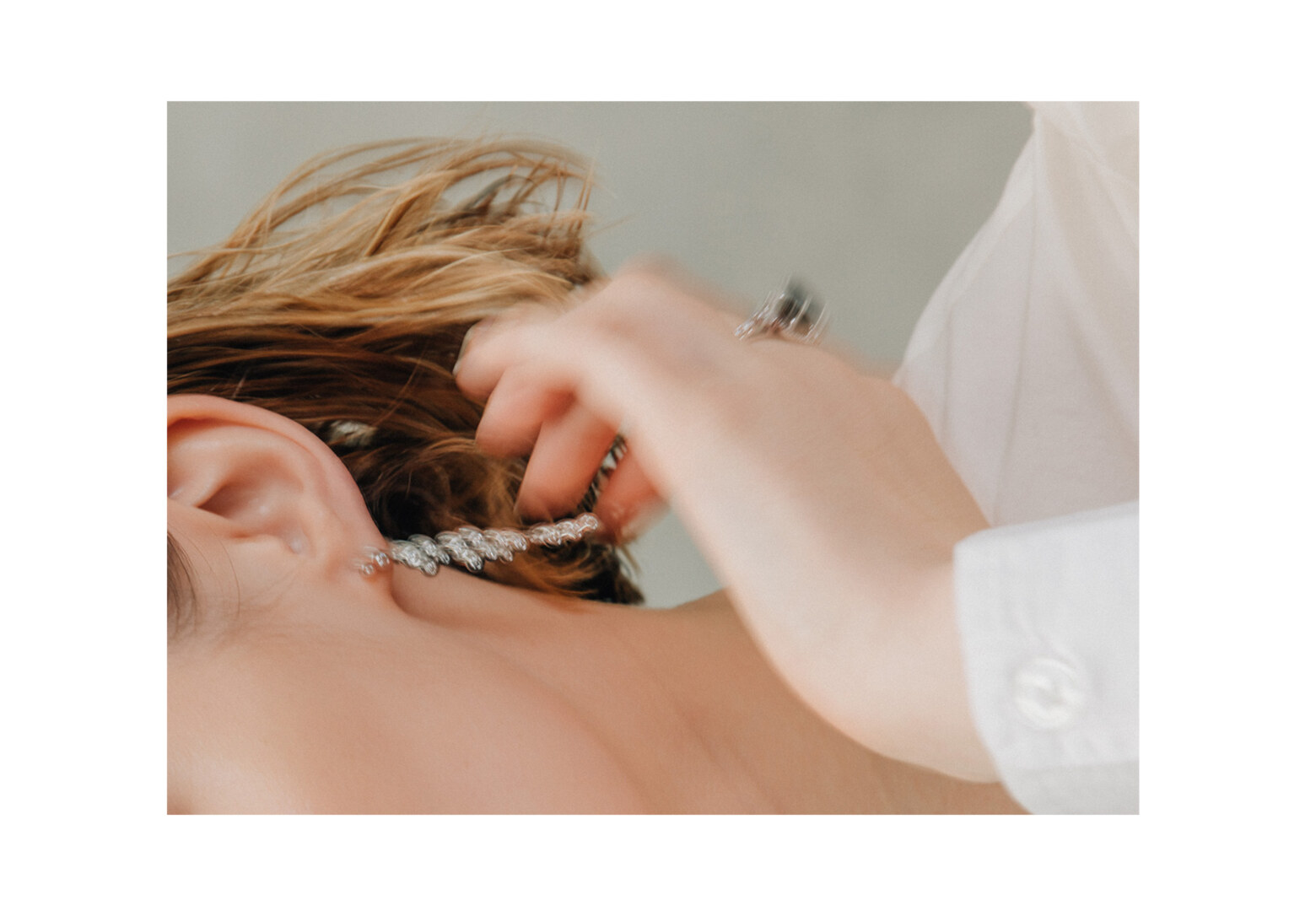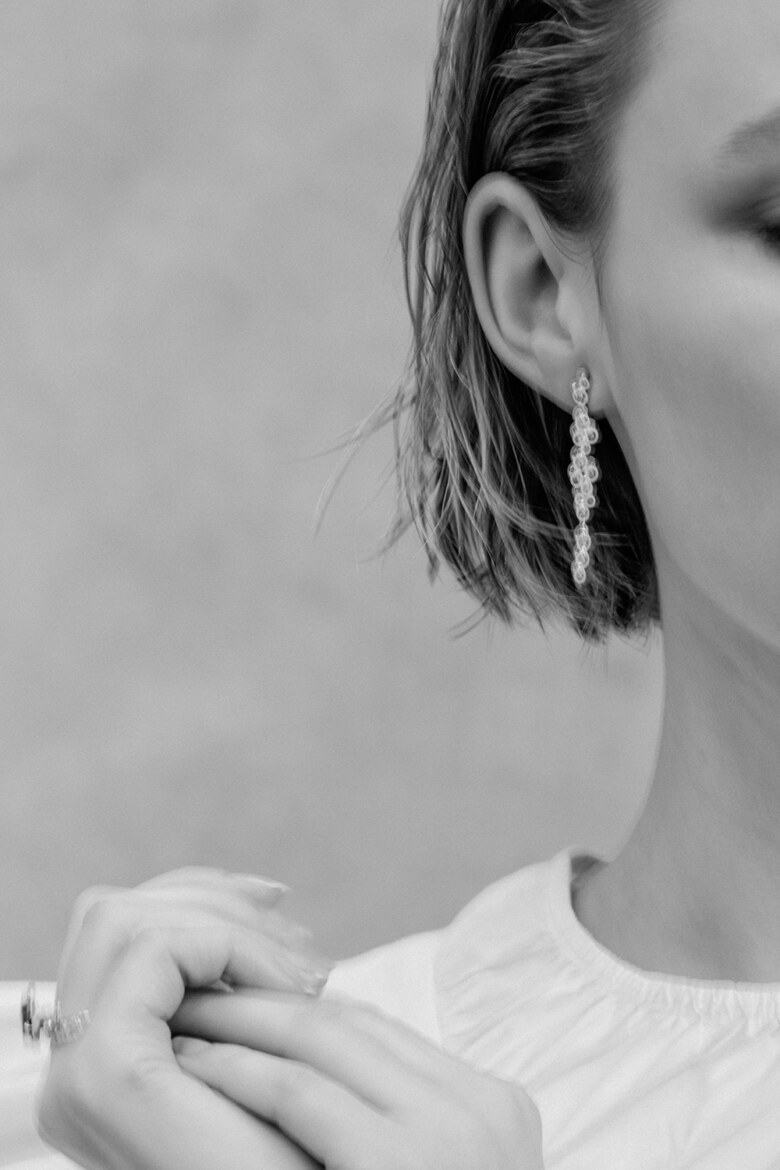 Born into a family of artists, Scott-Mitchell came of age on the stage starring in Opera Australia's Don Giovanni and Tcherkasski's Flight,  more recently sharing the screen with Eric Bana in The Dry as well as roles in series such as Brassic, Baptiste and the upcoming British series Hotel Portofino. When asked how her upbringing has oriented the Sydney-born, London-based actress' success to date, the answer is matter-of-fact, "When you walk onto set, anywhere in the world, there is an instant respect for Australian creatives." Why? "Australia is this unusual jewel that seems to defy logic, it's so tiny yet so rich in talent. We work so hard to be let in the room, so to speak. The beautiful thing about Australian creatives is how much we care about the work, and enjoying that process. And I think the  broader industry respects that energy, that attitude."
Renaissance encounters relevance in JAN LOGAN's 2022 'Dunaway Collection' where Scott-Mitchell plays modern muse to the exquisite escapism of golden age cinema. Referencing the gusto and grandeur of art-deco revival and old Hollywood costume jewellery, this latest offering is imaginative, wearable and enduring. Sharing a striking likeness to the collection's namesake, Faye Dunaway the alabaster allure of JAN LOGAN's fresh face is an apt canvas for the range's nostalgic nuances.
As someone who makes a living out of exploring and expressing identity, Scott-Mitchell is sentimental when she speaks of the transformative power of jewellery, "[It's] the last thing I take off before becoming someone else, these little valuable things possess so much personality and hold so much emotion ."Naturally, Scott-Mitchell shares JAN LOGAN's fondness for 70s era filmmaking, citing John Cassavete's 'A Woman Under The Influence' as a seminal moment in her cinematic education.
Whilst Scott-Mitchell's creative pursuits may see the 25 year old travel to bygone eras and exotic locales, her sense of home runs deep. Like JAN LOGAN, she understands that great art must be nurtured, "Beyond the beauty of its pieces, I admire JAN LOGAN for its advocacy of the [Australian] arts and its tradition of investing in people, in raising up fellow Australian artists like myself. To me, that kind of investment is priceless and enduring." It is this long-term point of view that shapes Scott-Mitchell's own investments, " I don't tend to buy a lot, but I do value really lovely, statement pieces you can hold on to". Beyond the prism of old world splendour, it is a keen conviction in the arts that makes the bond between this iconic fine jewellery and an actress on the rise, a precious one.
___
SIDE-NOTE acknowledges the Eora people as the traditional custodians of the land on which this project was produced. We pay our respects to Elders past and present. We extend that respect to Aboriginal and Torres Strait Islander peoples reading this.