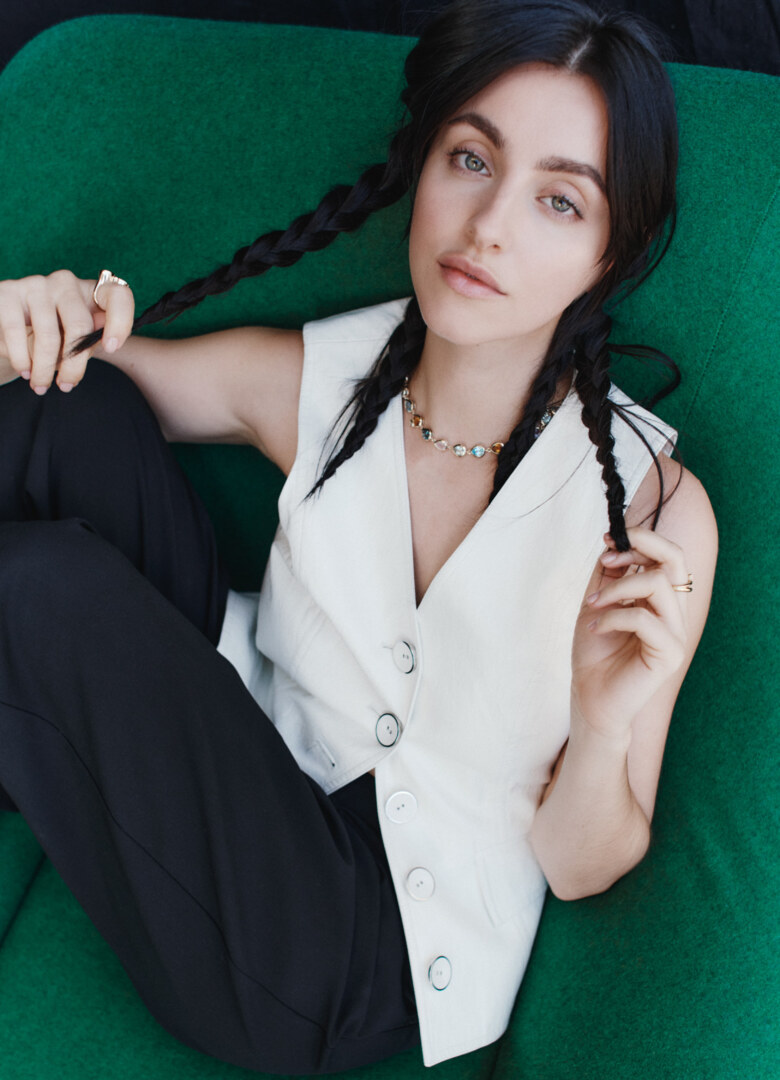 PEOPLE OF NOTE: BEBE BETTENCOURT IN PARTNERSHIP WITH JAN LOGAN
The world of acting is one that's uniquely difficult to navigate. There's no clear-cut path to follow, no manager whose job you can beeline for, no quarterly reviews or HR teams. Instead, some are told visibility is the key to success, while others choose independent cinema over blockbusters. The rise of steaming services and a subsequent resurgence of mini-series only added plethora of options. But despite the many paths one could choose, there are, of course, markers of success, of which Sydney-raised actress BeBe Orleans Bettencourt could tell you a few. At 26, the Australian-born, Los Angeles-based actress has already starred in feature films alongside Hollywood heavyweights (Chris Hemsworth and Miles Teller in 2022's Spiderhead and Eric Bana in 2020's The Dry) and scored a lead role in a mini-series, winning over audiences in the award-nominated drama, Eden, which was recently picked up by Netflix.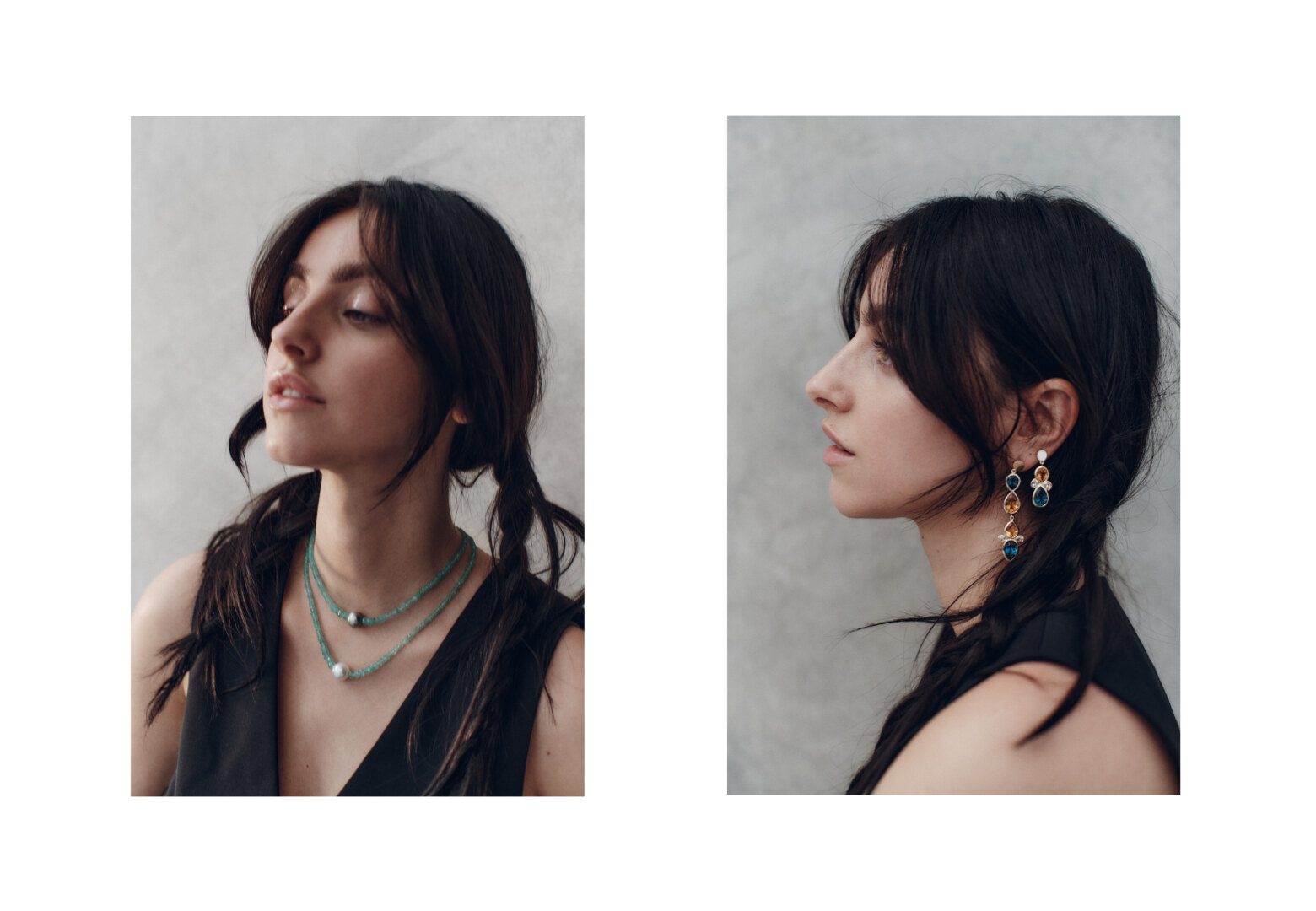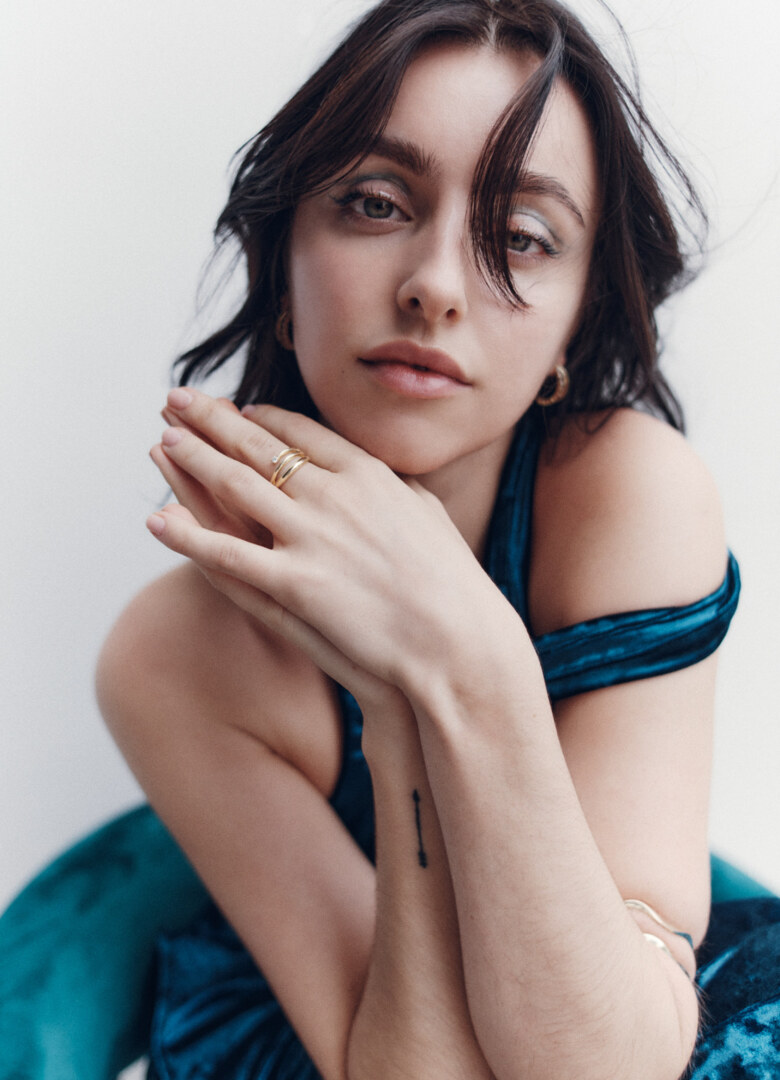 Despite her face now being the hero tile on the world's biggest streaming giant, like any self-effacing young person, when we speak through Zoom where she sits crosslegged on a couch in a sunlit Los Angeles room wearing a baggy faded Disney tee, Bettencourt is quick to concede that, for the most part, she's winging it. "It might not seem like it from the outside, but in this industry you're constantly questioning, 'Is this good? Am I doing the right thing?'" she explains. "I've had to learn that success for me is what feels fulfilling. It's not about anybody else or what they're doing, it's not about how many projects I have on or how many events I'm going to. It's about what actually feels good when I'm doing it." 
 
The first thing I notice about Bettencourt through her computer screen are the huge doughy eyes that add to her mesmerising quality on screen, made even more prominent by the square-rimmed glasses framing them and her freshly coloured brunette hair (she's peroxide blonde with a shaggy face-shaping fringe in almost every photo online). The next is the large amount of gold, gem-encrusted rings adorning each finger. Most were found during vintage market trawls, Bettencourt says, holding them up to the camera, which she then interweaves with designer jewellery pieces from the likes of Jan Logan, for whom she recently fronted a campaign as their 2023 ambassador. A self-proclaimed gold over silver kind of girl, Bettencourt is quick to admit when I compliment her earrings (two matching pairs of Jan Logan hoops in each ear) that though she looks put together through the strategically placed Zoom frame, from the waist down she's actually trouserless.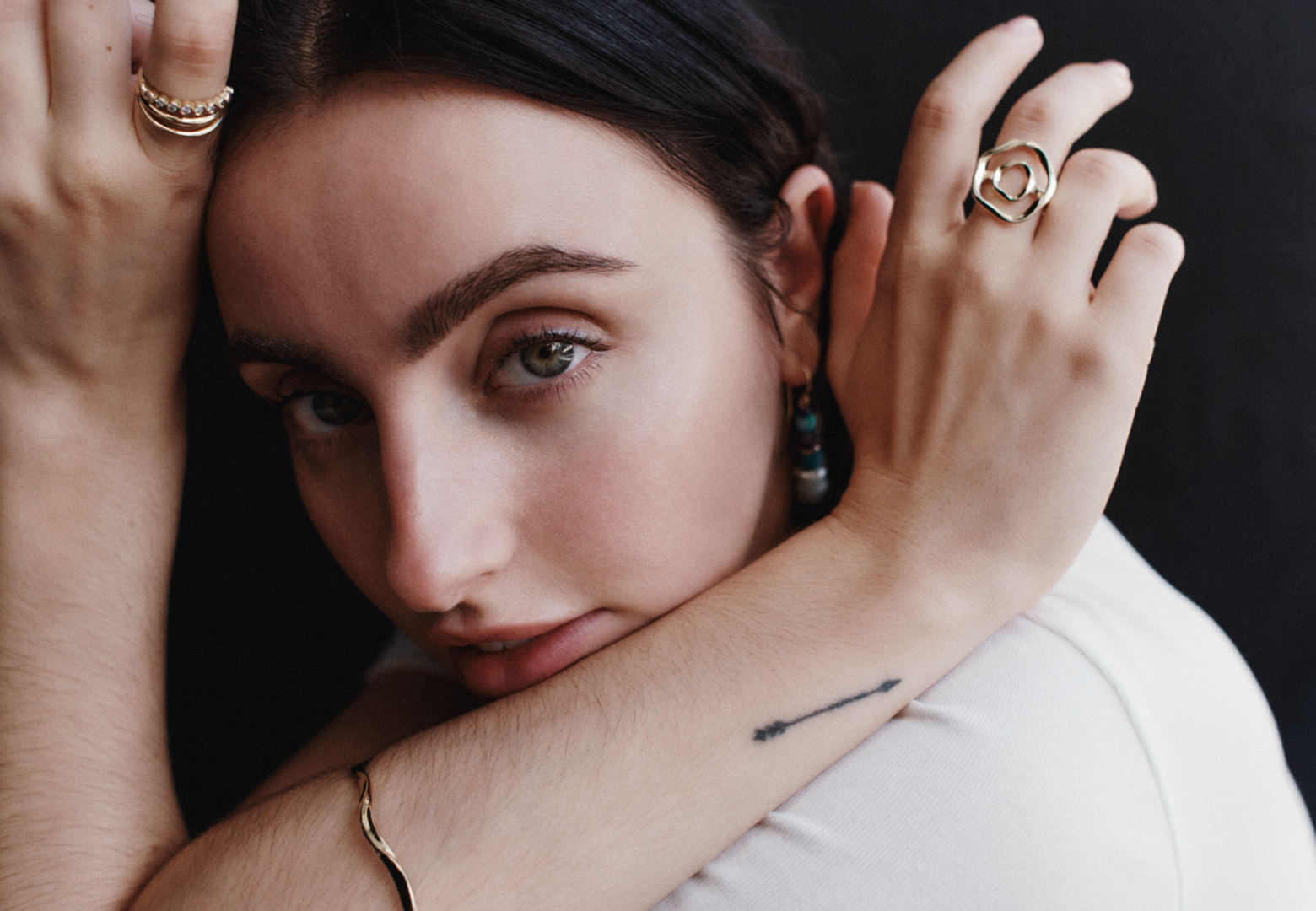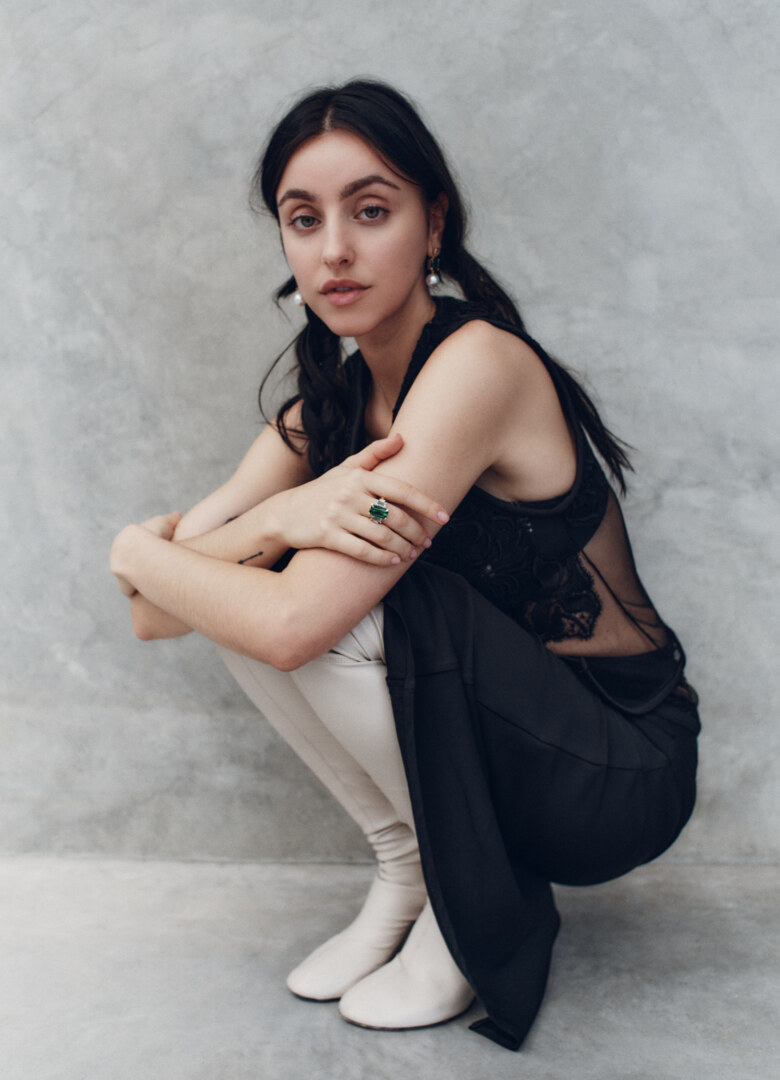 Bettencourt has definitely put in enough years to be claimed by Australia, but actually spent most of her childhood growing up in the USA. She was born in Sydney, then moved to Boston with her family, then Los Angeles, before moving back to Australia for high school, aged 14. A performer from a young age, she jokes that she'd make her family gather around just to watch her spin in a circle. "So, probably pretty annoying," she caveats. A rule in the household growing up was that Bettencourt could stay up past bedtime if the family was watching great cinema. "I grew up on Charlie Chaplin and Shirley Temple movies," she says. But despite her high brow introduction to cinema, Bettencourt admits she was truly taken by the world of fantasy. An avid reader as a child, it was seeing The Chronicles of Narnia at the cinema when she realised it was possible to "step inside" those stories. "When I got the DVD, I saw the bloopers and was like, "this is a job? That children can do?"' she explains. The natural progression was enrolling in drama classes and auditioning for the school play, eventually winning herself the role of…. Mrs. Claus. "I can't remember what the play was called," Bettencourt says, "But I'm pretty sure it wasn't even taking place near Christmas. I have no idea what was going on there, but I tell you what, there was no going back for me, I was like, This is it. These striped tights," she laughs.  
 
Since then, Bettencourt has proven she has what it takes to captivate audiences, sans stockings. In 2021's Eden, her first leading role, she plays Hedwig Shelley, a young woman living in an idyllic-seeming beachside town in Australia whose disappearance at the end of episode one shines a light onto the dark undercurrent that lies beneath the surface.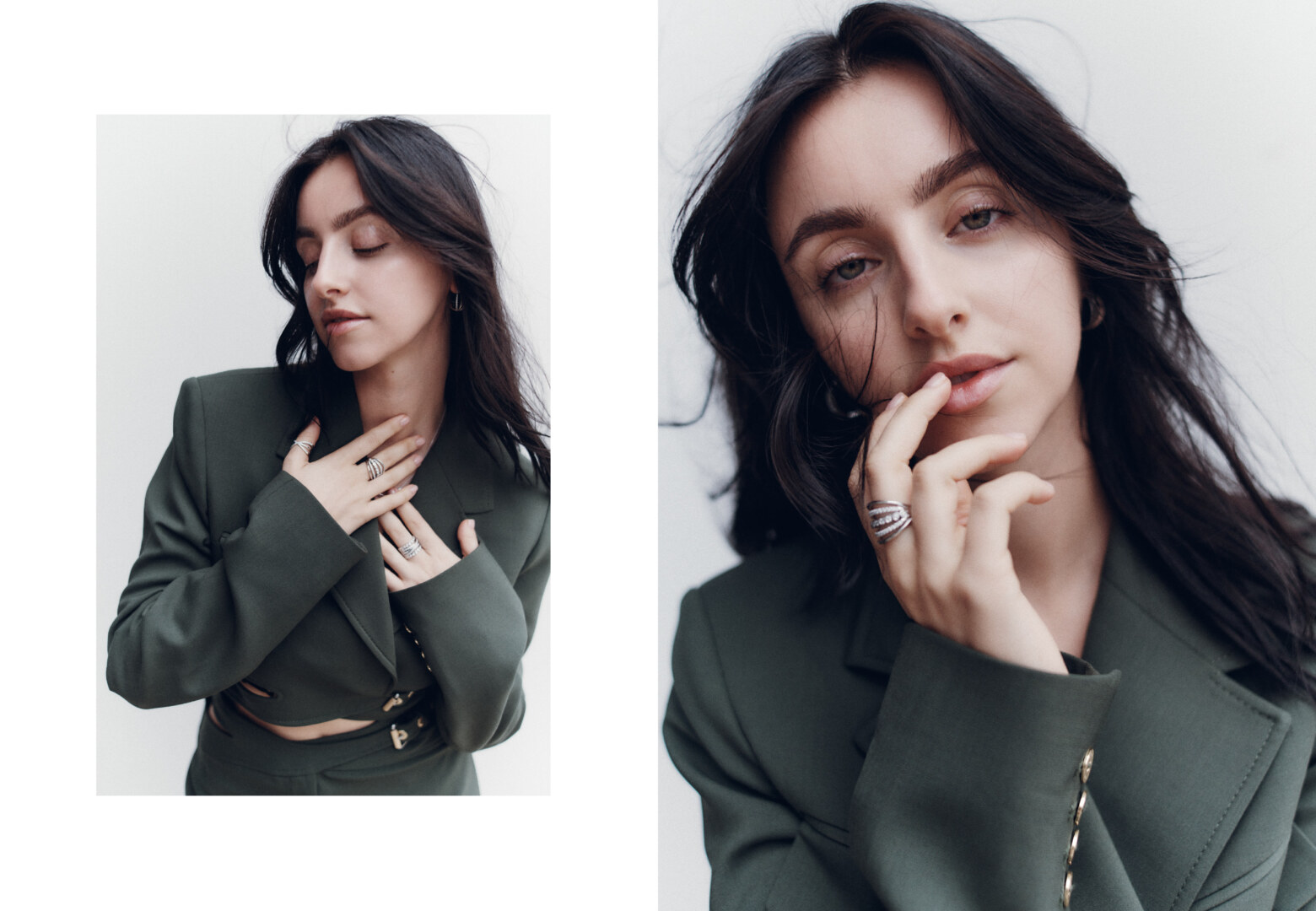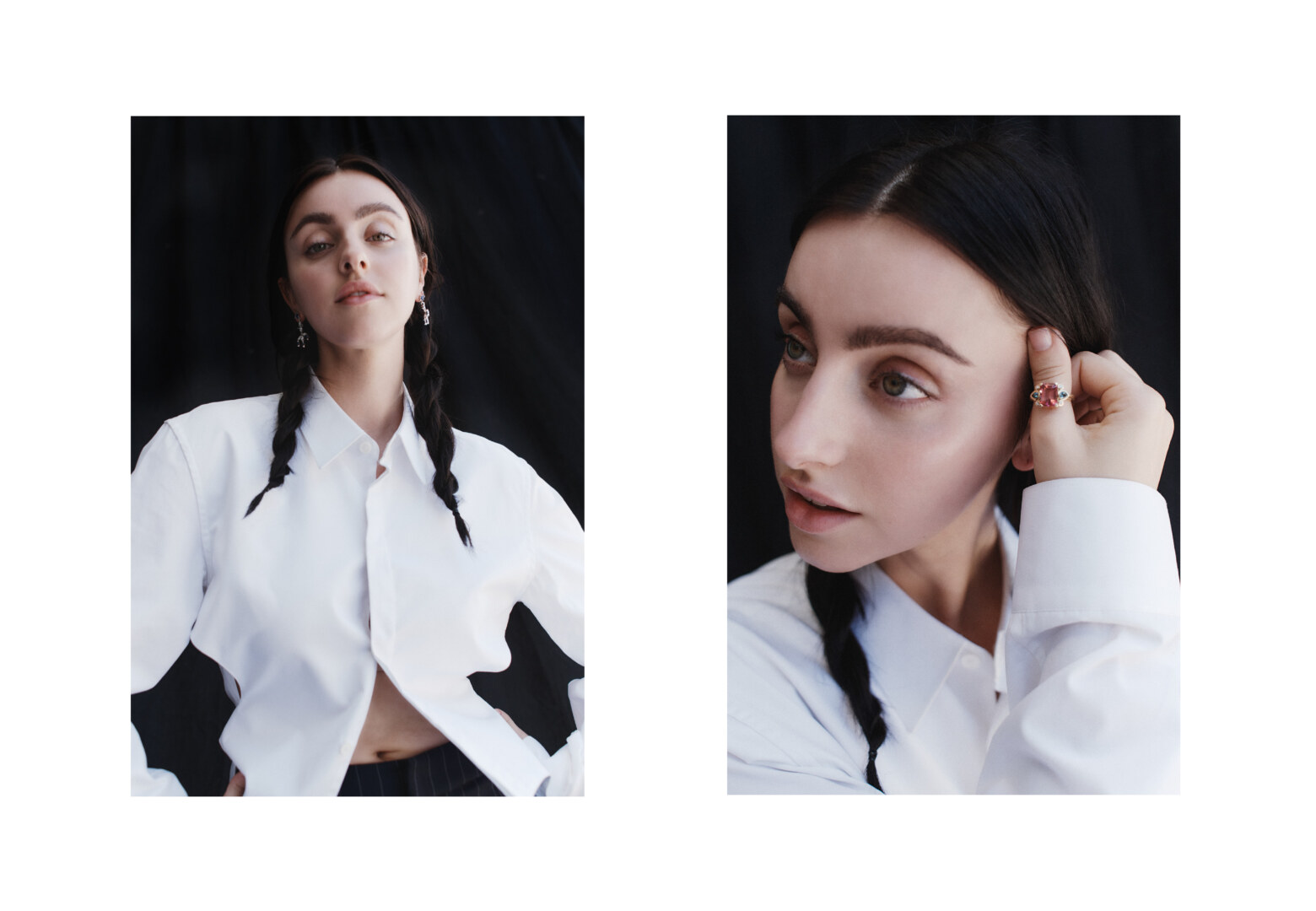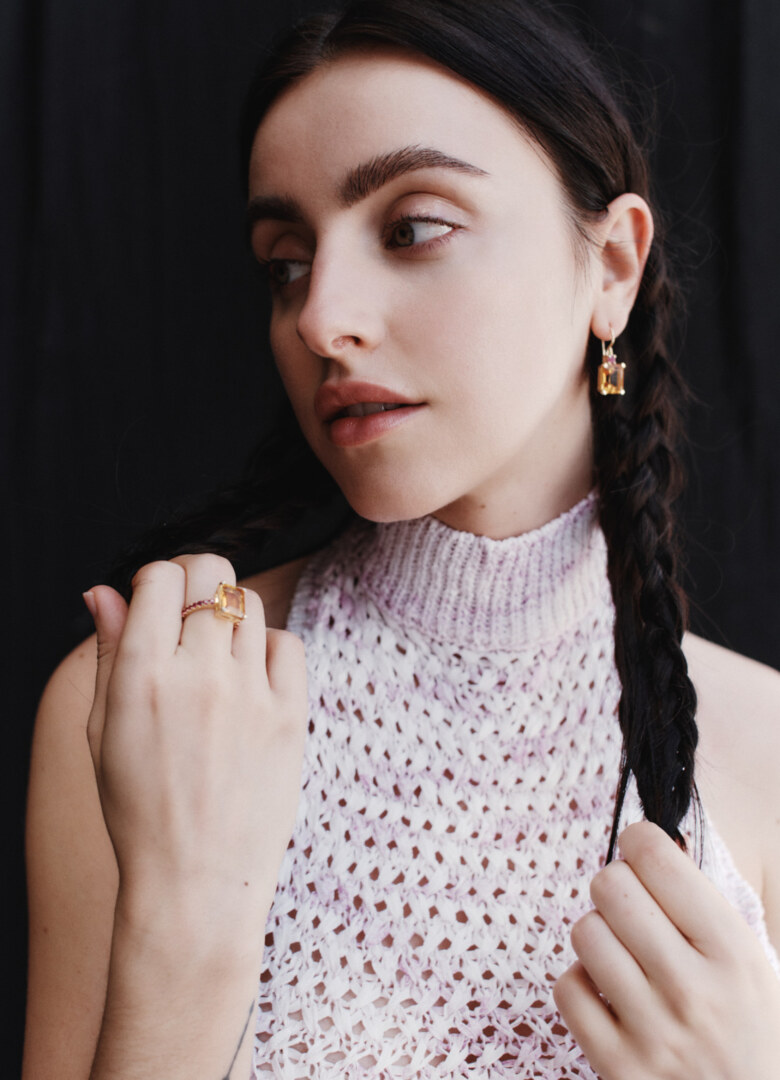 Originally airing on Stan in Australia, the show has since been picked up by Netflix and is so binge-able – and Bettencourt so captivating on screen – that this writer lost track of time and was almost late to our scheduled meeting. If she wasn't acting, Bettencourt says she'd be doing music "or working as a librarian", the former of which she's already proven she can interweave with her current job. In one of the best scenes in The Dry, Bettencourt sings a haunting rendition of The Church's Under the Milky Way, demonstrating her incredible voice and winning audiences over in the process: one look at her Instagram account and it's clear many fans were sent her way through that scene alone. 
When she speaks, Bettencourt sounds wise beyond her years. She refuses to partake in endless Sunday night doom scrolls most millennials and Gen Zers can subscribe to – you know, the ones that leave you questioning your identity, purpose and, on a less extensional but still important note, style – and to ensure she doesn't get there accidentally, she doesn't even have TikTok. She's also made more strides than most when it comes to unpacking comparison and jealousy. Something that's essential in her line of work: if you feel rejected by a man on Hinge you've never met, try going for your dream job every other day. One where it's not only encouraged, but essential, to completely envision yourself in the role, learn every line, and by proxy begin to imagine how your life will change should it actually become yours. Then imagine seeing hundreds of other actors who look just like you sitting in the waiting room with the same hopes. "Whenever I have feelings of self doubt, which is a lot. Those thoughts of 'uh, I'm terrible', or 'where's their space for me?' I try to get really honest with myself and use it both as an opportunity to understand myself better and to understand my acting better," she says. "In the past, it's gotten in the way and I've definitely self-sabotaged. So now I try to be as well as possible. I meditate, I try to relax. I focus on my breathing, and do things that are good for me and good for my body."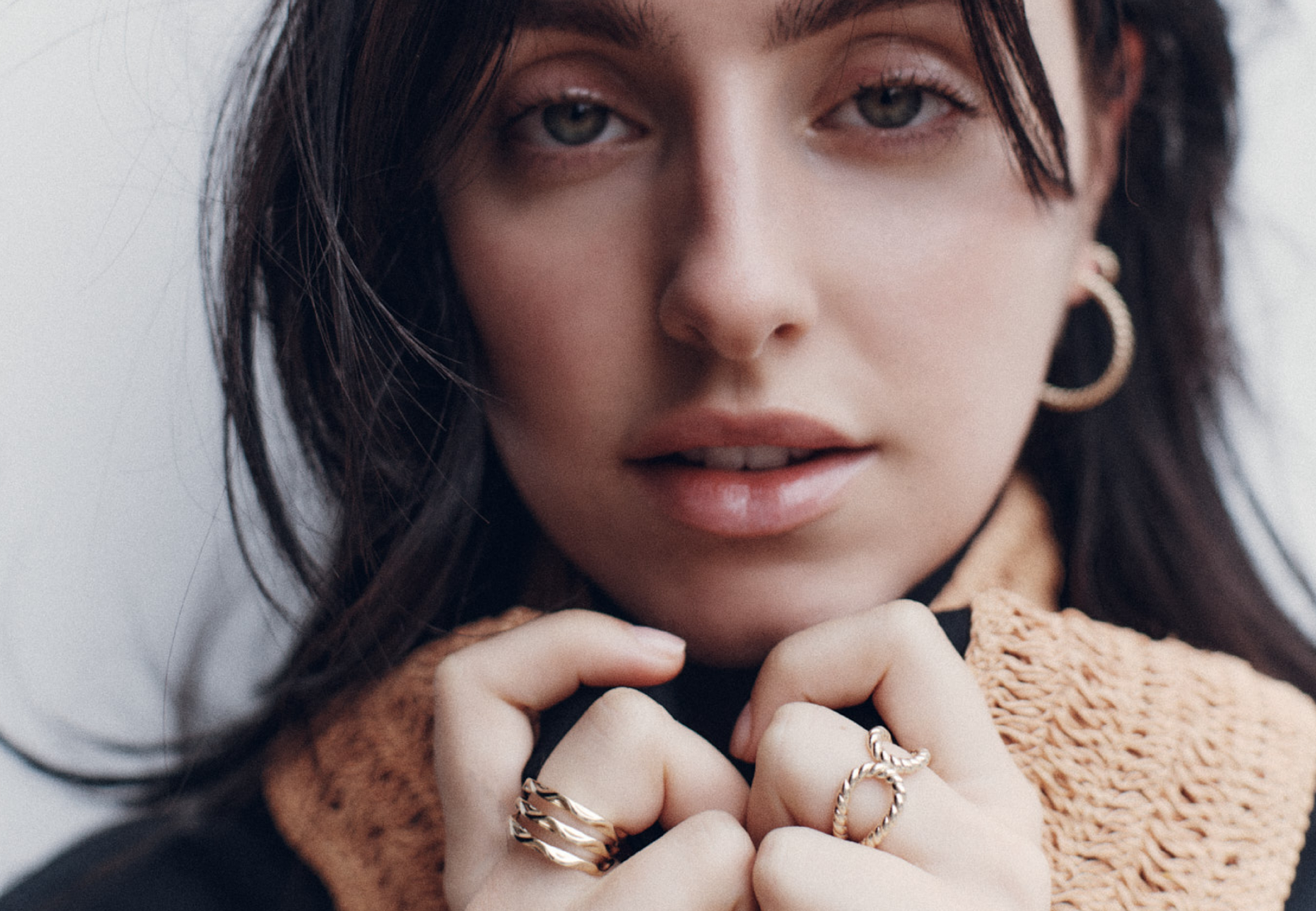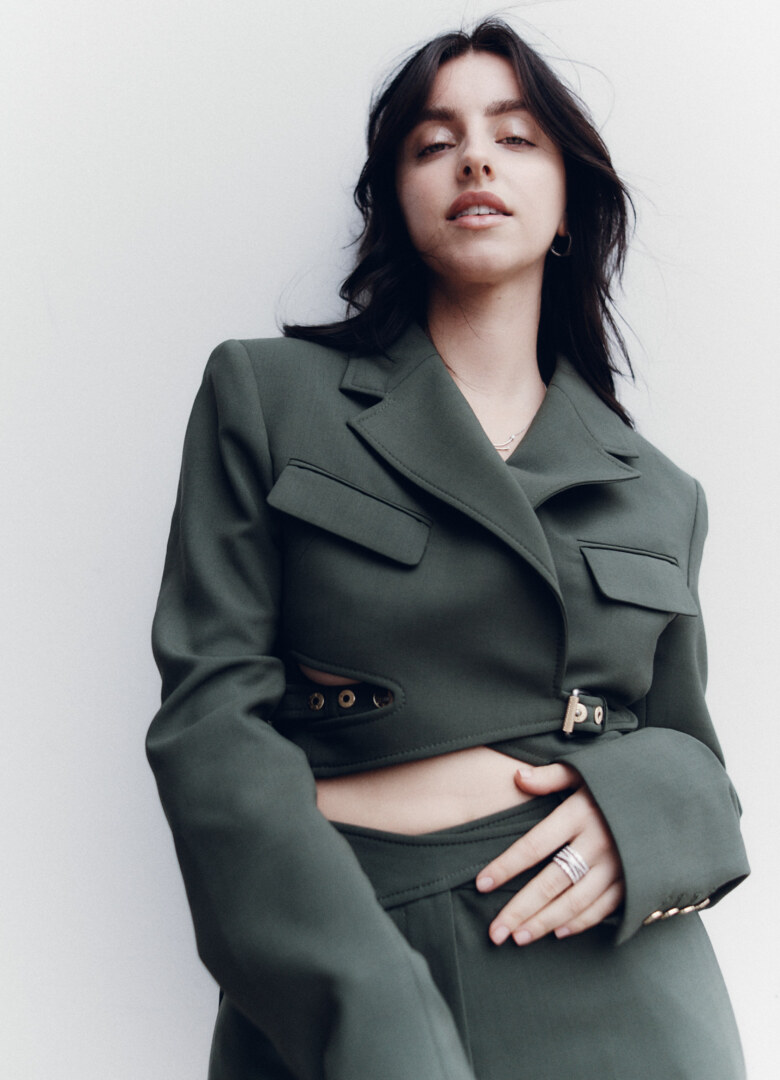 Surrounding herself with supportive women, especially those who understand the hustle, helps. "You're going for your dream job, like four times a week. And your friends are also going for their dream jobs four times a week, and we all have the same dream jobs," Bettencourt explains. "That can be kind of sticky and tricky. But I think, again, it's a mindset thing, because you do end up realising that competition, and those feelings of competition, are so useless. You have to rework your understanding and realise that it's whether or not you're right for it, not whether you're good or bad. I've seen it in front of me. My friends and I can interpret an audition the exact same way and the result will still be completely different. I've been lucky with my relationships in that sense, where it is very supportive. We're just all just stoked for each other and I feel very gratefu for that. If you're looking to others as a gauge of your success, you're always going to be disappointed." 
 
When she's not working, Bettencourt enjoys trawling secondhand shops. She's inspired by the way musicians dress and decade's past ("probably more '60s with a little bit of '80s mixed in"), though notes being comfortable – a nod to the no trousers, perhaps – is key. She recently watched Triangle of Sadness ("so good") and her and her brother just finished bingewatching the animated sci-fi Arcane ("unreal"). As for what's next? Bettencourt says she's "rolling with it". She explains, "I take my work seriously, but also it's absolutely chaotic. I've never been able to guess what's going to happen next. There's a part of me that's very focused and serious and then the other part of me is like… chaos," she says, throwing her arms – her rings catching the LA morning light – up in the air for emphasis. "I'm excited that I don't know what I'm doing next or where things go and what jobs are going to end up like. Right now, there's no method to the madness."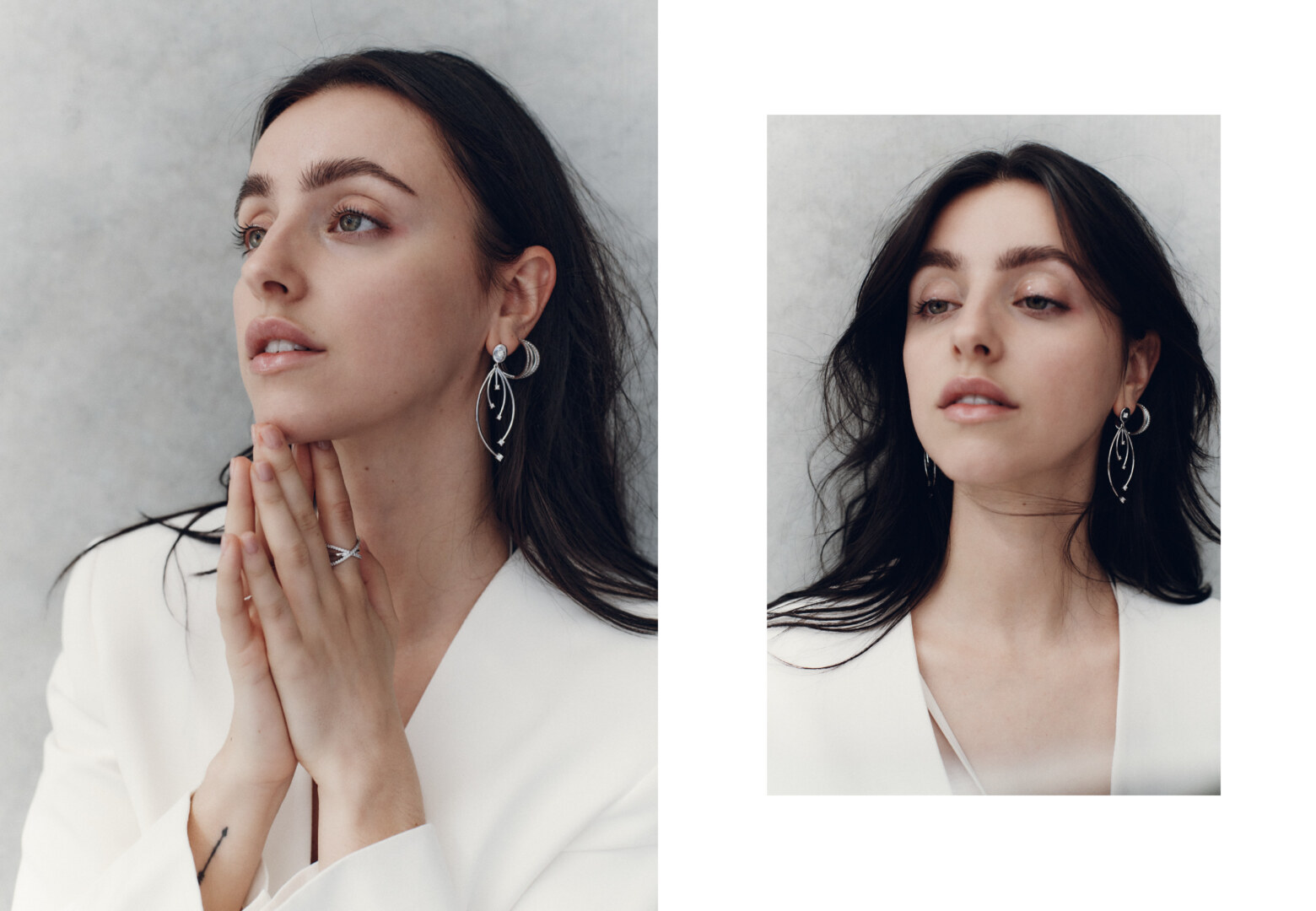 _________
SIDE-NOTE acknowledges the Eora people as the traditional custodians of the land on which this project was produced. We pay our respects to Elders past and present. We extend that respect to Aboriginal and Torres Strait Islander peoples reading this.