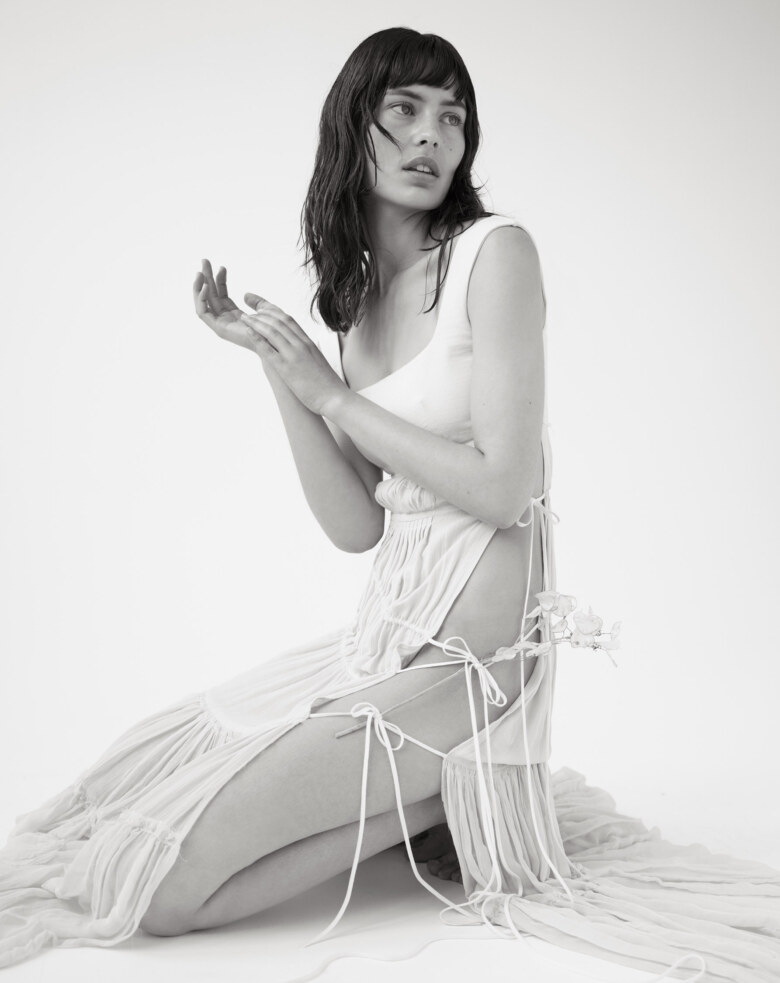 A FRESH TAKE BY NICOLE BENTLEY
Over the last two decades, Australian photographer Nicole Bentley has finessed a polished kind of candour; a style inseparable from the fledgeling faces whom she has given their first shot. Having cut her teeth back in Western Australia taking test shots of young models, it was these very same fresh takes that set Bentley apart in her own right.
Since shooting her first Vogue cover at just 22 years old, Bentley has quietly mastered the art of visceral intimacy, an image that's not just seen, but felt. Her evolution from unassuming design student to one of Australia's most sought after creatives has played out as naturally as her unapologetically pretty pictures. Having captured some of the cultural elite from Lorde to Miranda Kerr, Bentley's gaze has a curious way of both beautifying and humanising her subjects in one, (often monochrome) frame.
True to her roots Bentley continues to lend her clout to unknown models, a practice that makes Bentley unique among her contemporaries, but not alone. Swapping notes on fresh faces with Bentley is Simone Hellicar of The Scouted, an ex-IMG agent who scours the likes of TikTok for new beauty to set on the path of success, eventually playing matchmaker between model and major agency.
The pursuit of simplicity and a decision "to see the beauty in life" underpin Bentley's approach, culminating in the cinematic sensuality that has become her signature. Often opting to work in black and white, Bentley favours a tonal palette for its ability to screen out the superfluous, imbue nostalgia and place hyper focus on features of interest.
Beyond the objective beauty of Bentley's gaze lies its newness, with her affinity for the "sweet enthusiasm" of ingenues — like the super fresh Eva and Evie featured in this story — riffing off the allure of the unseen. There is a purism about Bentley's work with first-timers, the lack of context ensuring the focus rests squarely on the "captivating face". For Bentley, introducing a face becomes more than just the rush of revealing someone shiny and new, the mother of three makes a commitment to nurture – for both Eva and Evie this was their second sitting with Bentley, "the first time was too short". At such a formative phase of their careers, it is important to Bentley that these young models are handled with care and the nuance needed to position these young women in the right light when encountering the kingmakers of culture – fashion editors, clients, agents etc. – cannot be underestimated. In an industry where first impressions are everything, Bentley's investment in the up-and-coming ensures her muses enjoy more than just a 'moment' – these women have (soft) staying power.
___
SIDE-NOTE acknowledges the Eora people as the traditional custodians of the land on which this project was produced. We pay our respects to Elders past and present. We extend that respect to Aboriginal and Torres Strait Islander peoples reading this.