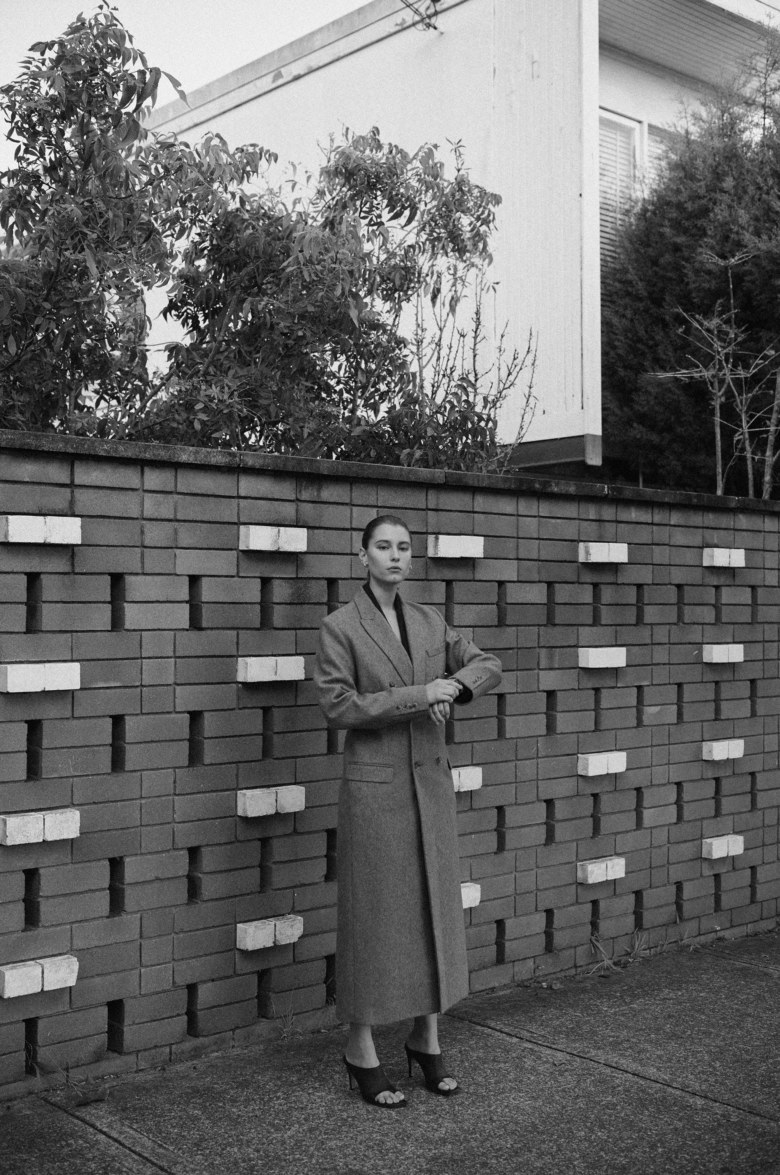 ESSENTIAL WORK BY DEREK HENDERSON & GRACE O'NEILL
Times of great upheaval can bring out the greatest elements of human creativity. As the world moved indoors in early March, news stories began circulating reminding us that Isaac Newton and William Shakespeare produced some of their most important work while in a Plague-induced quarantine in the 16th century. Nothing offered a balm to our collective anxiety like a reminder that, without periods of enforced lockdown, we may not have come to understand the laws of gravity or have Macbeth or Antony and Cleopatra.
Some of the greatest movements in art can be directly linked to periods of fear and suffering – the Jazz Age used art and music as a cultural antidote to the First World War, while the dark nihilism of film noir captured the cultural angst of a wearied population of men returning from yet another war thirty years later.
What will the cultural legacy of this time be? For fashion, the coronavirus has only confirmed what we've known for a long time: our industry needs to change. A period of global stillness is putting the insanity of our frantic pace of consumption on full display: Why did we ever think we needed so many things? And were creatives – under pressure to feed the voracious appetite of the Instagram feed – actually creating things of value?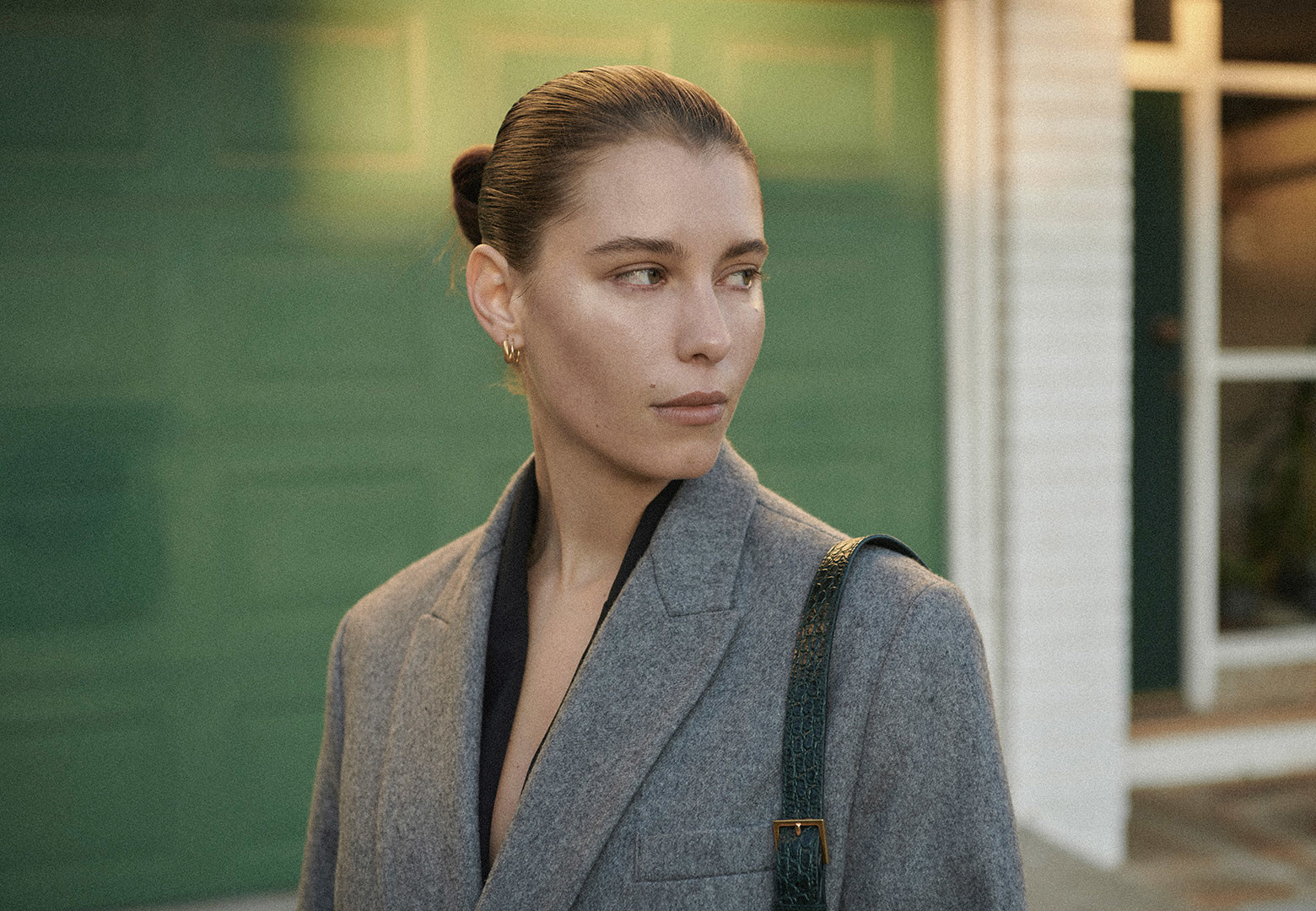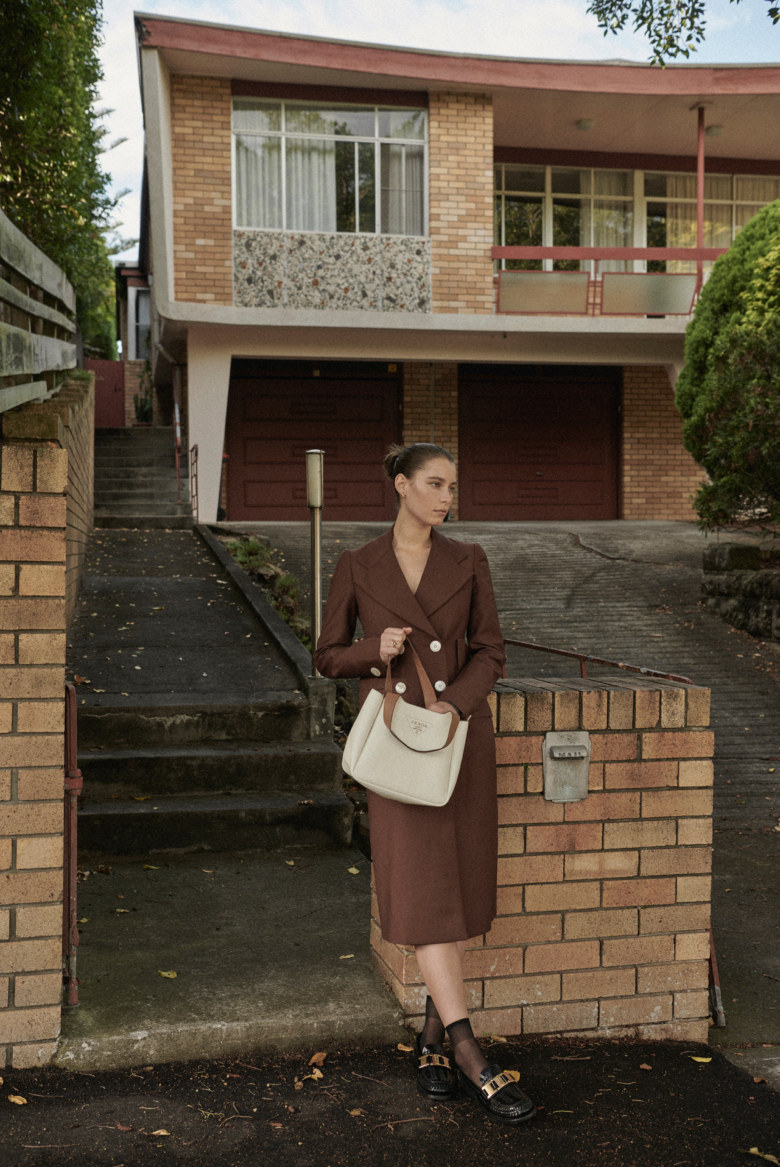 It was in a spirit of experimentation – what does doing things differently actually look like? – that Side-Note approached the creation of these images. Shot by Derek Henderson as restrictions slowly eased, the shoot was staggered across a week – two hours each morning, an hour and a half each evening. Model Britt Odell moved from Victoria Baron's apartment for hair and makeup to the shooting locations, so there were only ever three people present at any given moment. The rules of social distancing forced us to strip the concept of 'collaboration' back its barest form. During lockdown fashion imagery has become a hall of mirrors – shot through screens, produced for screens, a never-ending loop of digitised content that can feel overwhelming in its consistency. We aim to bring you an alternative: Images of your own backyard, created slowly and with intention – offering a landscape of fashion that is rooted in intelligent and thoughtful consumption. Because whichever way we try to spin it – with organic materials and up-cycled fabrics – the reality is that we simply need to own fewer things. 'Investment pieces' and 'cost per wear' have long been the jargon of the fashion world – but the implications of not abiding by these ideas is becoming more and more serious. Beautiful tailoring, impeccably crafted leather – pieces made to tackle a 'working life' and a 'real life' all at once (because what's even the difference anymore?). If there's any kind of creative legacy that marks this moment we're in, we hope it's this one: a return to something delicate, understated and familiar.