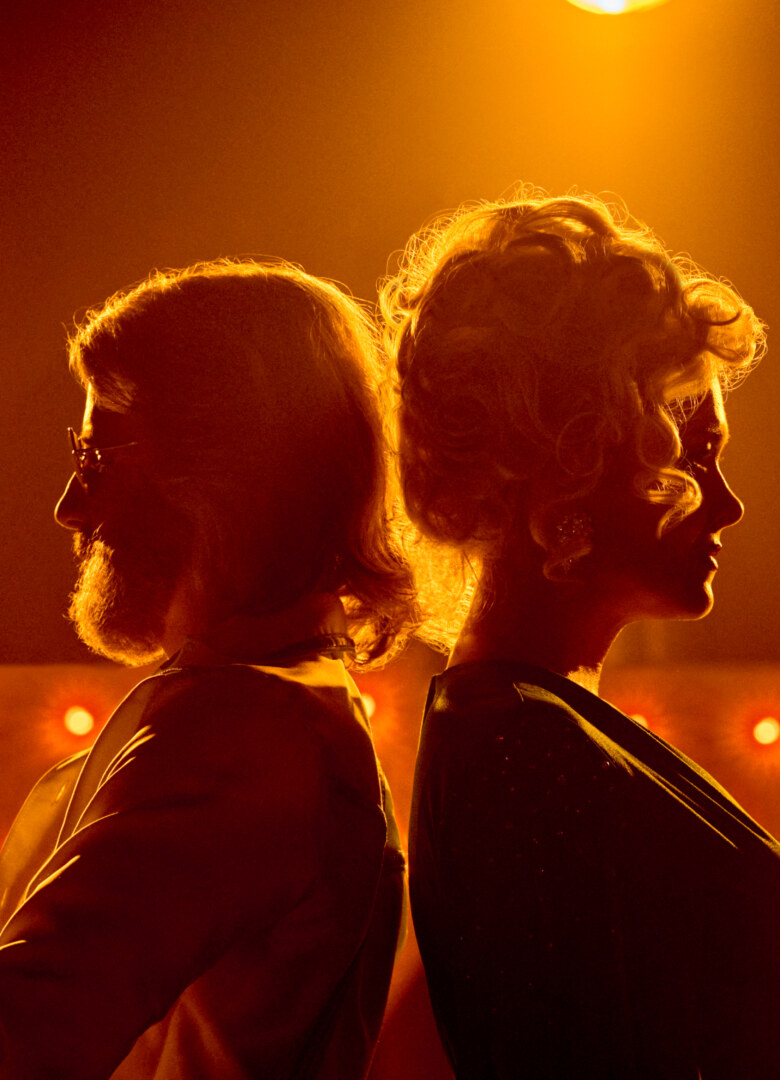 THE MAKING OF A FUTURE CLASSIC – BEHIND THE SCENES OF SERIOUSLY RED
In times of spiritual crisis some people find God, and others find Dolly Parton.  
 
In the new musical comedy Seriously Red, written by and starring Krew Boylan, the titular Red embarks on a soul search that takes her on a journey more surreal than an ayahuasca-style awakening. She finds herself accidentally immersed in the world of musical impersonators, emulating her hero Dolly Parton on stage and rubbing shoulders with Elvis, Elton and most notably, Kenny Rogers, played by Daniel Webber. Supported by a sparkling cast including Rose Byrne, Celeste Barber and Bobby Canavale it has all the soul of an indie gem with the chutzpah of a Broadway musical and, crucially, the blessing of Dolly Parton herself. 
 
Behind its gonzo visuals is a team of industry veterans that head up the film's creative departments, alongside director Gracie Otto. Between them, they have worked on some of Australia's most iconic film and television including Priscilla, Queen of the Desert, Kath and Kim, Looking for Alibrandi and the viral reboot of Heartbreak High. 
 
As border closures descended on Australia the film shifted location to the Northern Rivers region, which had become a hub of filming activity thanks to its 'bubble' approach to lockdown restrictions. Filming in regional Australia with a modest indie budget meant that the team had to get creative when it came to production, design and materials.  
'Just because you have a big budget doesn't mean it's going to be a good film. You just have to do more with less and it needs people on the same wavelength,' remarks production designer Penny Southgate. The acclaimed designer, whose work on Kath and Kim captured the mundanity and magic of Australian suburbia, was responsible for the not insignificant task of transforming a house in Coolangatta into a hotel in Hong Kong. As well as this she created the Copy Club, a performance venue that Red frequents, by transforming the local Brunswick Picture House.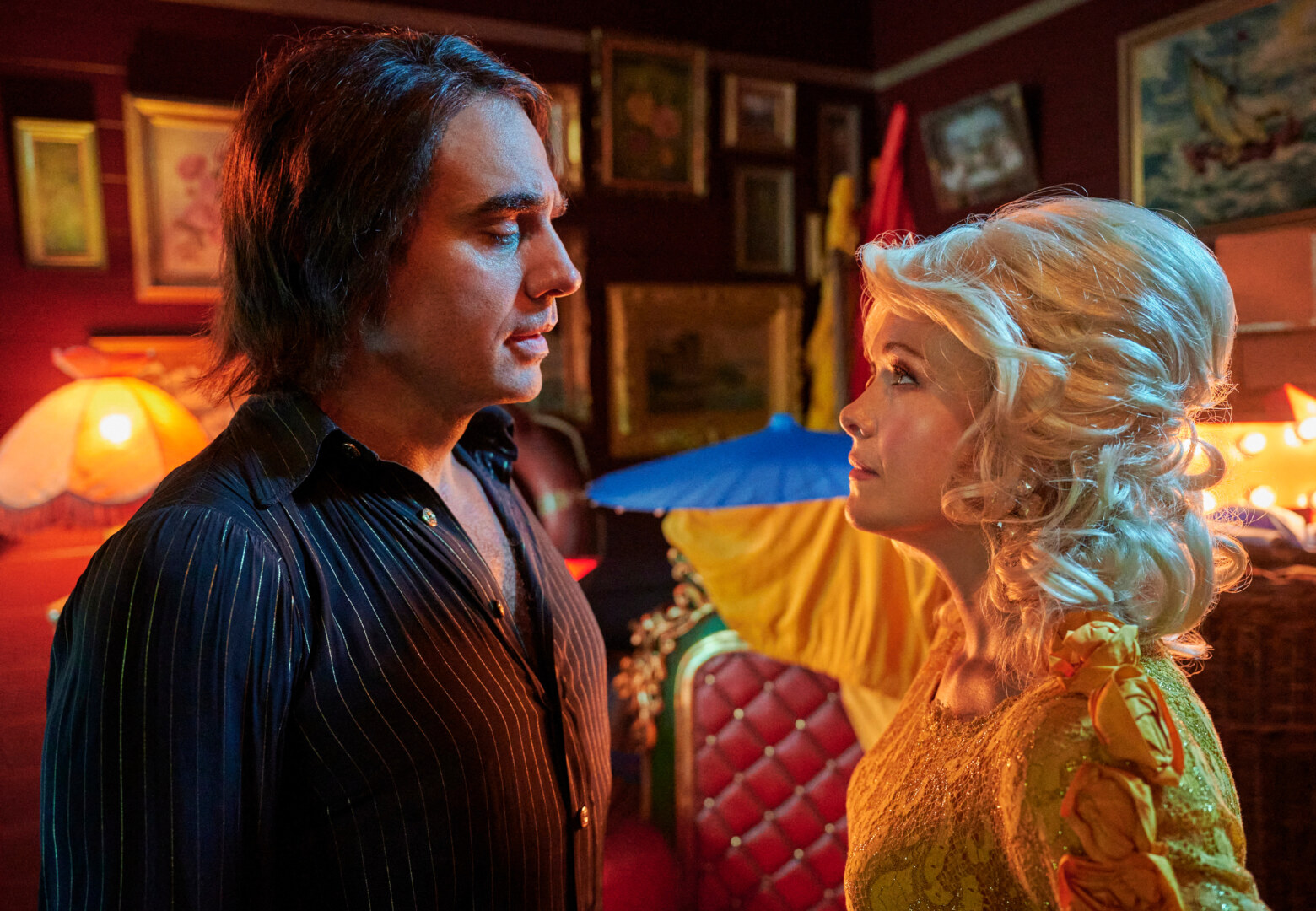 'We hired a lot of things locally – the chairs, for example, were from the local RSL club. That's one of the great things about working in a country town. You don't have a lot of resources in one way, but you do in another.' 
 
Southgate and the rest of the creative team worked within a concise colour palette devised by Otto and director of photography Toby Oliver.  
 
'It was very much in conjunction with Gracie and Toby and Tim (Chappel, costume designer). That became the colour vocabulary that we used. Red was the key colour, obviously, with her name. It's emotive, it's fiery, its danger, it's a warning. In the world of real estate everything was drained of colour because that wasn't her world, it was the world she was escaping from,' she says. 
 
'I was really inspired by Pedro Almovadar and his use of colour,' says Otto. 'Australia has that harsh sunlight and a lot of our films have a washed out palette, with that orange ground and pale blue sky. But on this I wanted the red to really feel red, and her hair properly orange.' 
 
After nearly a decade working in the States, Oliver found himself back in Australia in 2020 and presented with Seriously Red. Impressed by the script, he was also drawn to the project thanks to the involvement of its director. 
 
'I had never worked with Gracie before and I thought it would be great to work with an up-and-coming director and help her achieve her first feature film,' he says.  
 
'I prefer to work very collaboratively with the director and other departments. It's not always like that – sometimes there's the odd director who prefers to dictate and you follow instructions. But Gracie loves to hear people's ideas and incorporate them. Seriously Red was definitely of that ilk. It was a very collaborative process.' 
 
While Otto has amassed a string of documentary film and television credits, this is her first narrative feature film.  
 
'After coming on board as director I went back and watched a bunch of Australian films like Mental by P.J. Hogan, Muriel's Wedding and, of course, Priscilla,' she says.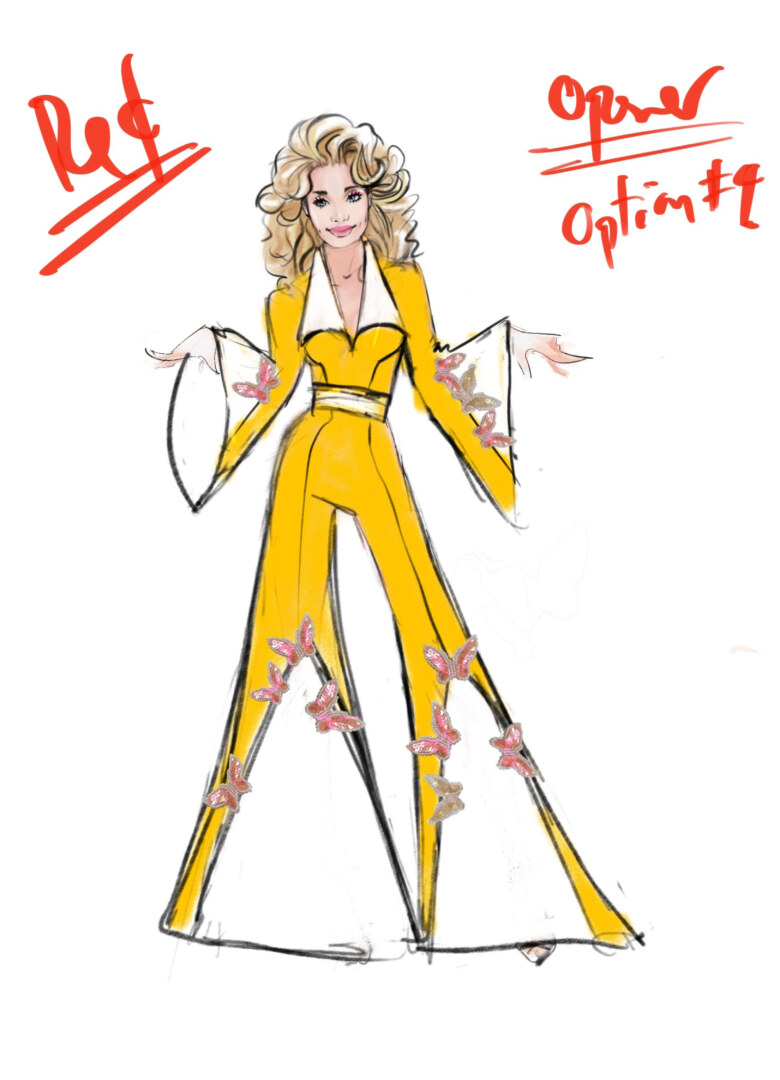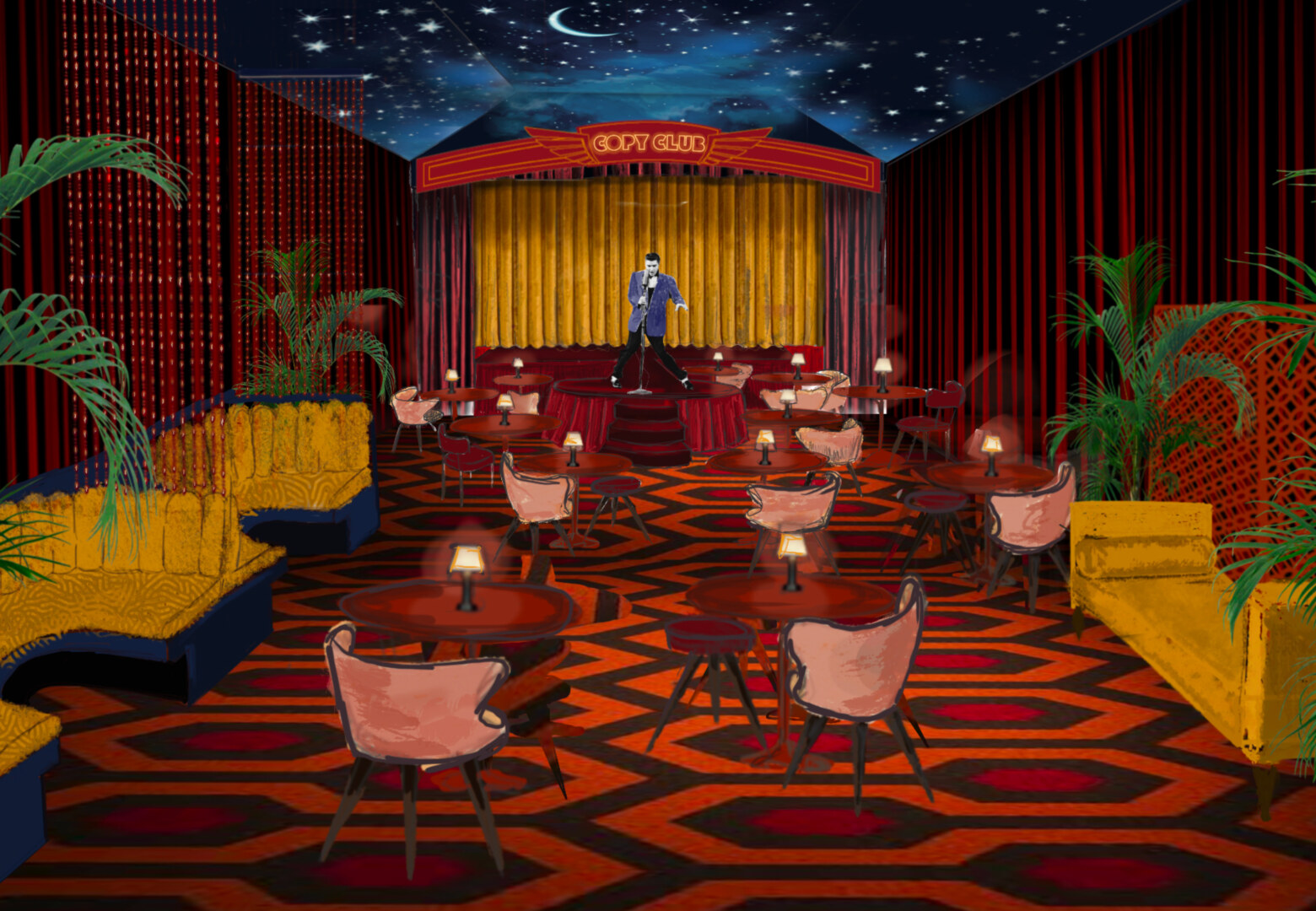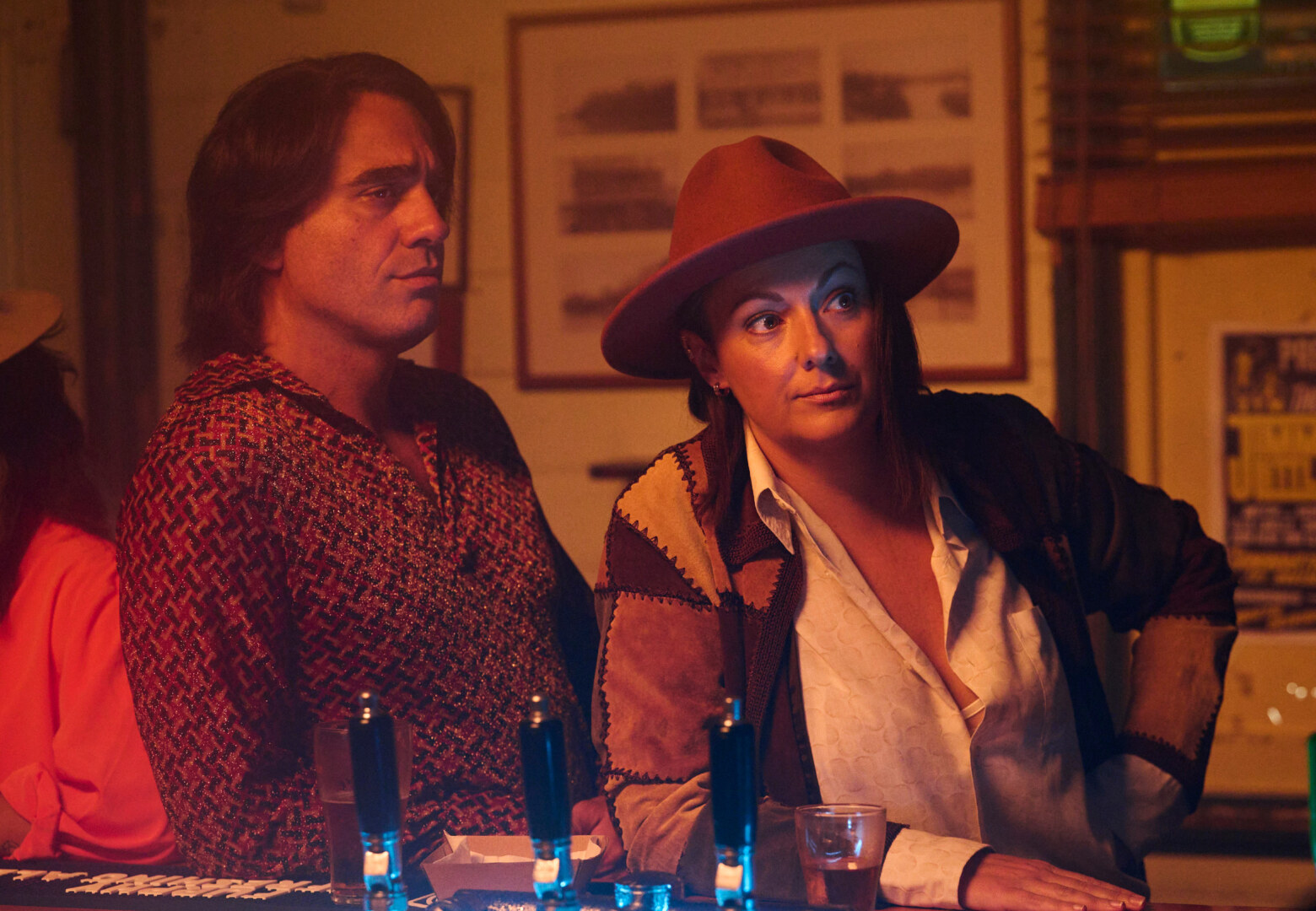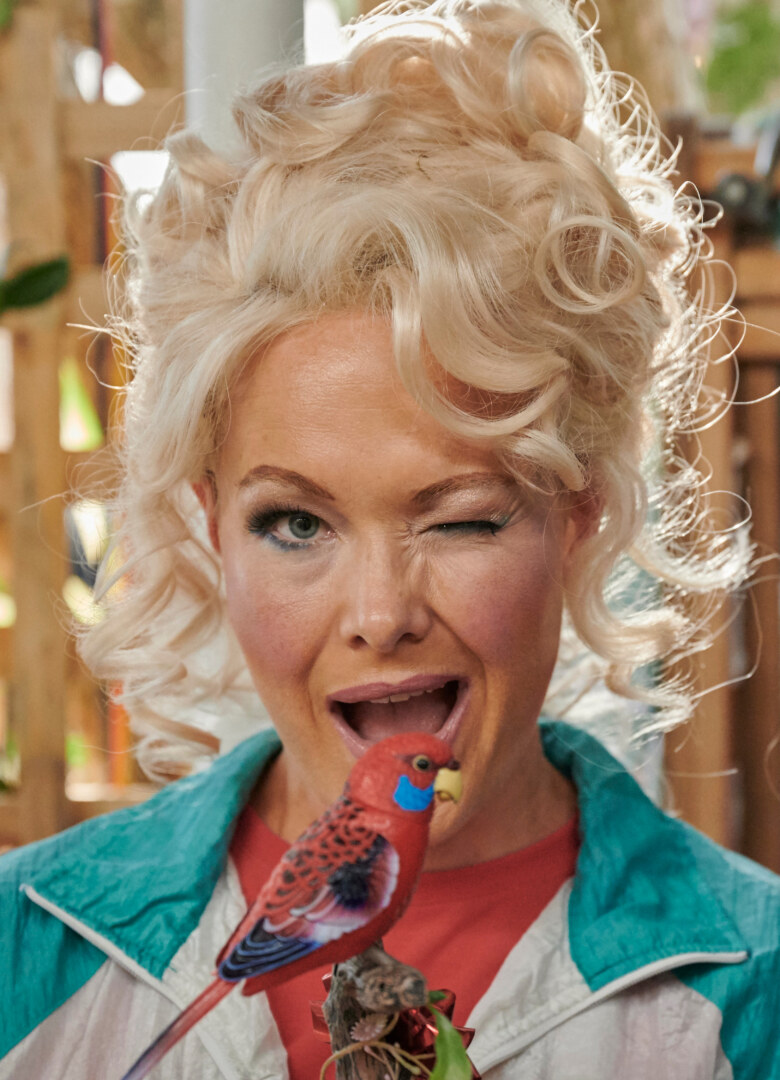 The similarities between the 1994 box office hit and this new musical comedy go beyond the sequin-encrusted visuals. Costume designer Tim Chappel and hair and make up artist Cassie Hanlon first met on the set of Priscilla, Chappel designing and making the now iconic costumes, and Hanlon devising the hair, makeup and wigs. They have both worked prolifically in film and television and nearly three decades after first meeting found themselves collaborating once again on Seriously Red. 
 
'Timmy is an incredible talent and one of the most creative people I've ever met. We ignite each other's creativity and are very similar. We bounce off each other really well,' says Hanlon, who won the 1995 BAFTA for her work on Priscilla. 
 
'Cassie was there at the beginning of my career,' remarks Chappel. 'There were a lot of similarities between how this film felt and the way it was produced, and the way it felt making Priscilla. The attitude, creativity… I often wonder if the fun we had making Priscilla translated in a subliminal way onto the screen. And I think the same thing with Seriously Red. The joy we had making the film somehow makes its way into the finished film.' 
 
Chappel began his process by taking a deep dive into the wardrobe of Dolly Parton, taking careful note of signature elements to work into his designs ('Everything is always fitted from the bust to waist') and choosing key looks to recreate. 
 
'I purchased a lot from op-shops mostly in the area we were filming. I found a huge stack of eighties prom and wedding dresses, which I re-cut and would pair with leggings, for example. I knew this film would be successful, especially with Dolly's fans, and I knew that if I didn't present them with what they expected to see there would be a revolt!,' he jokes. 
 
'It was a joy, because one of my favourite things is to take something that is so iconic, then dismantle it into its visual components and re-assemble those components so that it is different and new, but still totally recognisable. I wanted to make sure we referenced her actual wardrobe and put them together in a way that made it clear it was not Dolly herself, but someone trying hard to be her. So we had to think, how did this character get this outfit? Where did she find it?,' he says.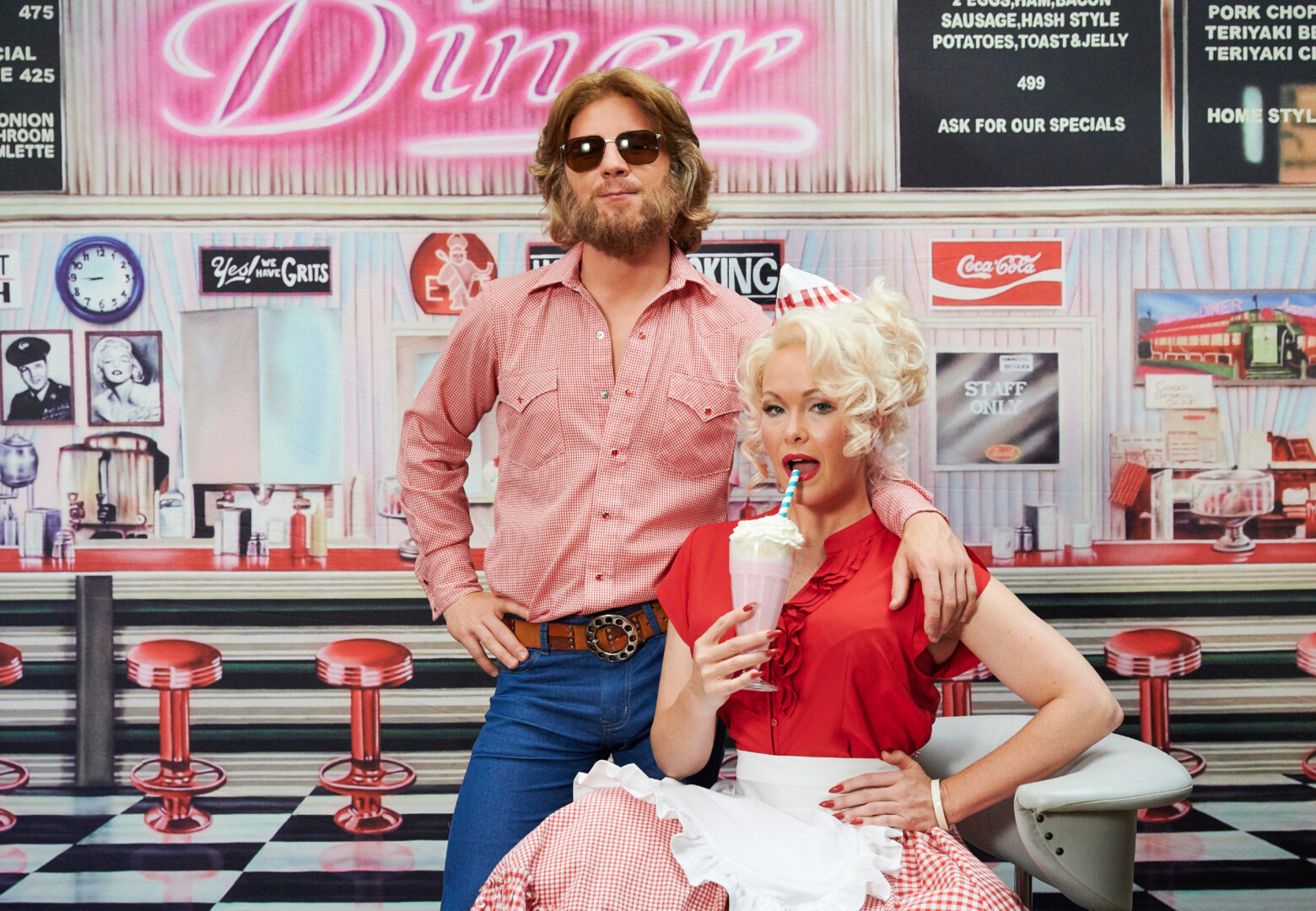 While his costume design was a riff on Dolly's own wardrobe, Hanlon's hair and makeup served as a more of a visual metaphor for the main character's narrative arc. Initially, the amateur performer appears on stage in a cack-handed attempt at stage makeup, but eventually morphs into the polished stage star she hopes to emulate.
'We wanted it to make it look like she was fumbling at the start, and then she got better and better. Eventually she began to actually believe in herself as Dolly, so we were trying to create that sort of transformation,' says Hanlon.  
 
'Dolly is known for her synthetic wigs, so they aren't to look real and it's obvious they are fake. That's the dressing-up fantasy element and I think it was fun we kept that and didn't try to make it look too real. 
 
There were so many Dolly wigs in my makeup van and we were doing so much with them, including sewing them on top of each other. I had a dream one night about someone coming into my bus, and asking "Where's Cassie?" Then my hand rises up underneath a huge mound of Dolly wigs that covered me like an anthill. ''I'm in here!" And that's how it felt.' 
 
With its blend of irreverent humour and high camp Seriously Red could well find its place in the Australian comedic canon. It has echoes of the tragicomedy of Muriel's Wedding and the raucous hoopla of Priscilla whilst remaining a thoroughly original production.  
 
'The whole concept was really fresh,' remarks Oliver. With a career spanning over four decades, he garnered global acclaim for his cinematography on 2017's Get Out but it was nineties hit Looking for Alibrandi that launched his career on home soil.  
 
'It was one of those opportunities that I was lucky to get because I was still pretty young and had only done a few low budget movies,' he says. 'The first feature I got was with Alkinos Tsilimidos, a former classmate from film school. He got a directing role and I shot that with him. We shot a few films together, they were so low budget that I'm almost sure we didn't get paid, and then I had the opportunity to shoot Looking for Alibrandi.' 
 
For Otto, the making of Seriously Red has served as something of a full circle moment. Having grown up entrenched in the local industry as part of the Otto family of actors, in 2016 she sought inspiration and work abroad.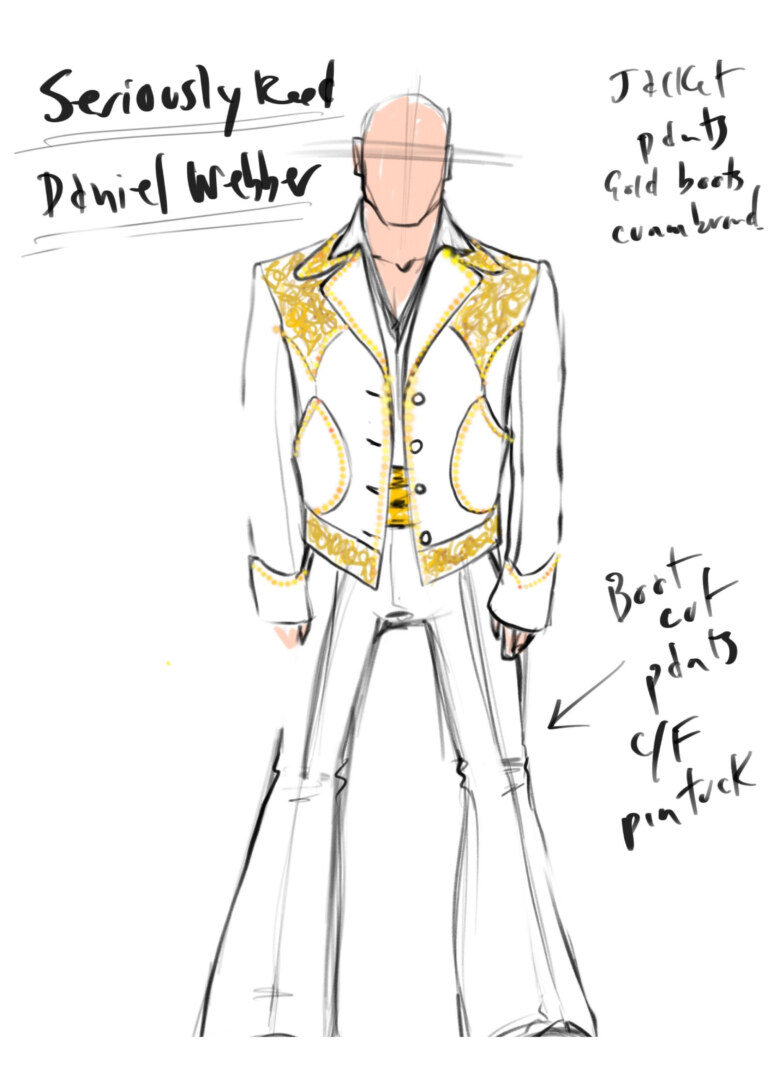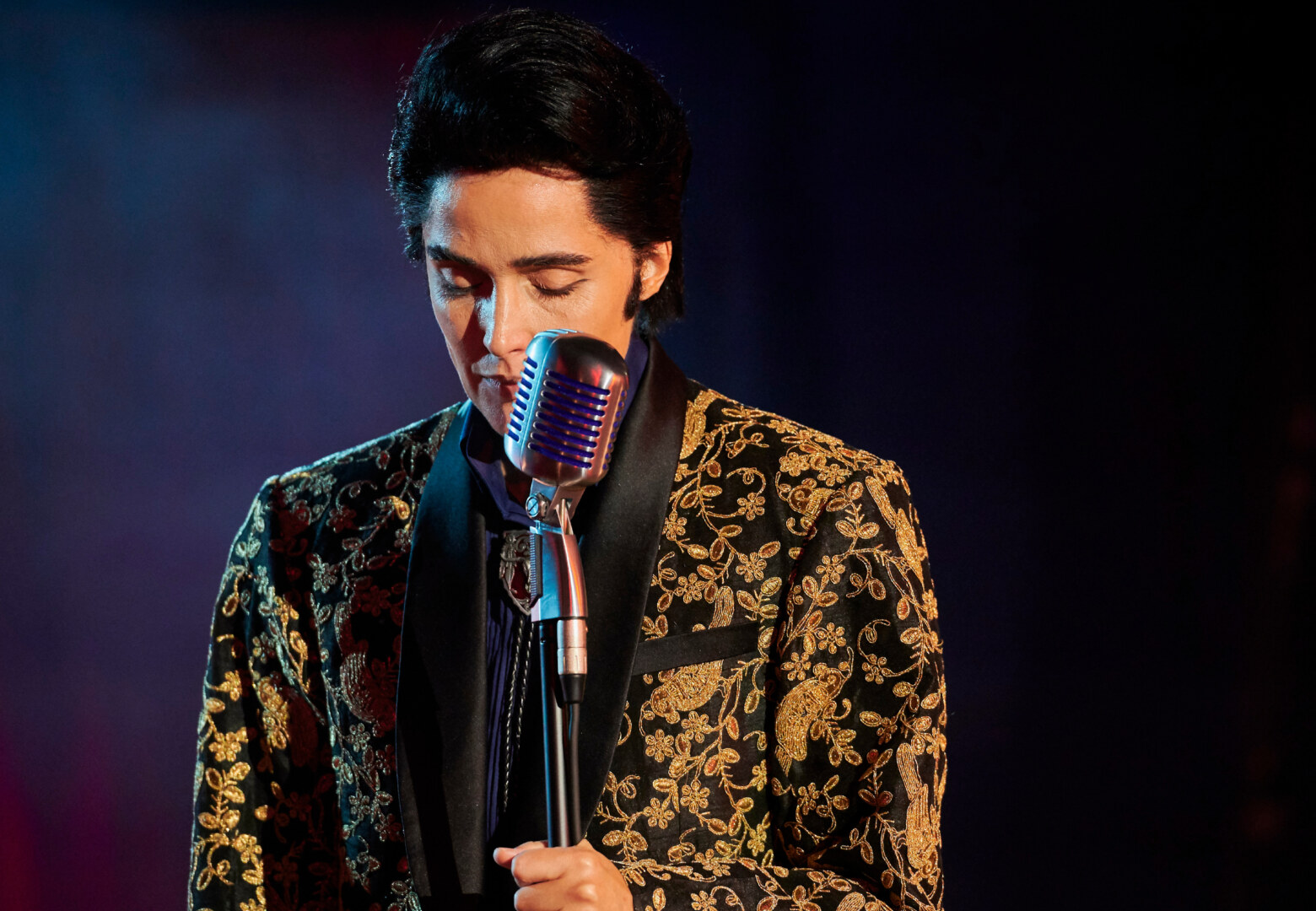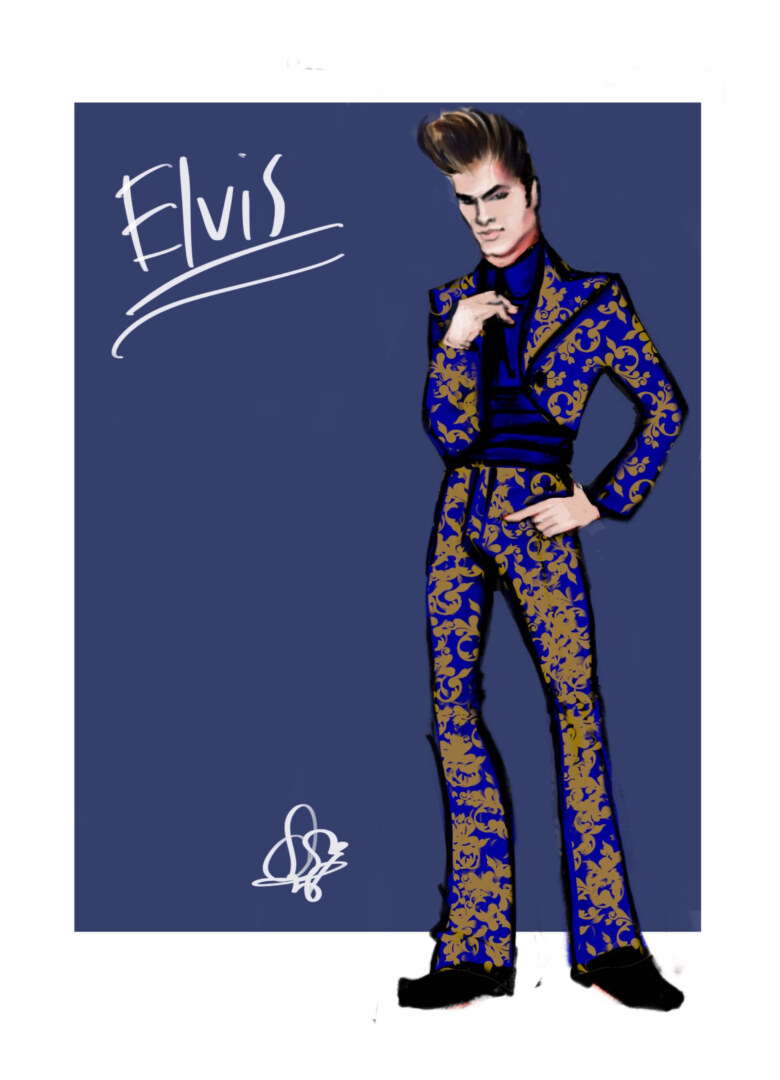 'I think growing up in the industry I was around it my whole life, so you just want to go overseas,' she says. After working and living in LA for two years she left California for Coober Pedy and found the remote mining town to be the the perfect foil to the Hollywood's artifice.  
 
'I had never been to a place like that in my life. I thought it was such a cool town. In LA you can easily get caught up in the bullshit. I came back to Australia and my career started to take off. I love working with Australians, our sense of humour, and the attitude,' she says.  
 
Otto is one of five female filmmakers behind Dollhouse Pictures, an independent production company that produced Seriously Red, alongside Boylan, Byrne, who is Executive Director as well as playing an Elvis impersonator, Jessica Carrera, a producer on the film, and Shannon Murphy. A longtime friend of Boylan's, Otto had read the script and initially wasn't convinced she was the right fit, but after returning to Australia and directing a string of well received productions the timing was right. The decision to shift filming to the Northern Rivers may have been born of necessity but it also proved fruitful for the production, with Otto and the crew discovering the region is home to many tribute performers. 
 
'A lot of tribute acts are based on the Gold Coast and around the Northern Rivers. We weren't able to fly a lot of people in but thankfully a lot of Elton Johns and Freddie Mercuries lived up there. We went up to Coolangatta for the last few day s and I turned on the TV in the hotel room and our Freddie Mercury was performing on it. I felt as though I was living in the movie for a moment there.' 
 
The drawcard for Australian filmmakers like Otto is surely that these people and places simply could not exist anywhere else, whether it's a property valuer turned Dolly Parton impersonator or an underground mining town. Distilling those characters and landscapes on screen is where you might just strike cinematic gold.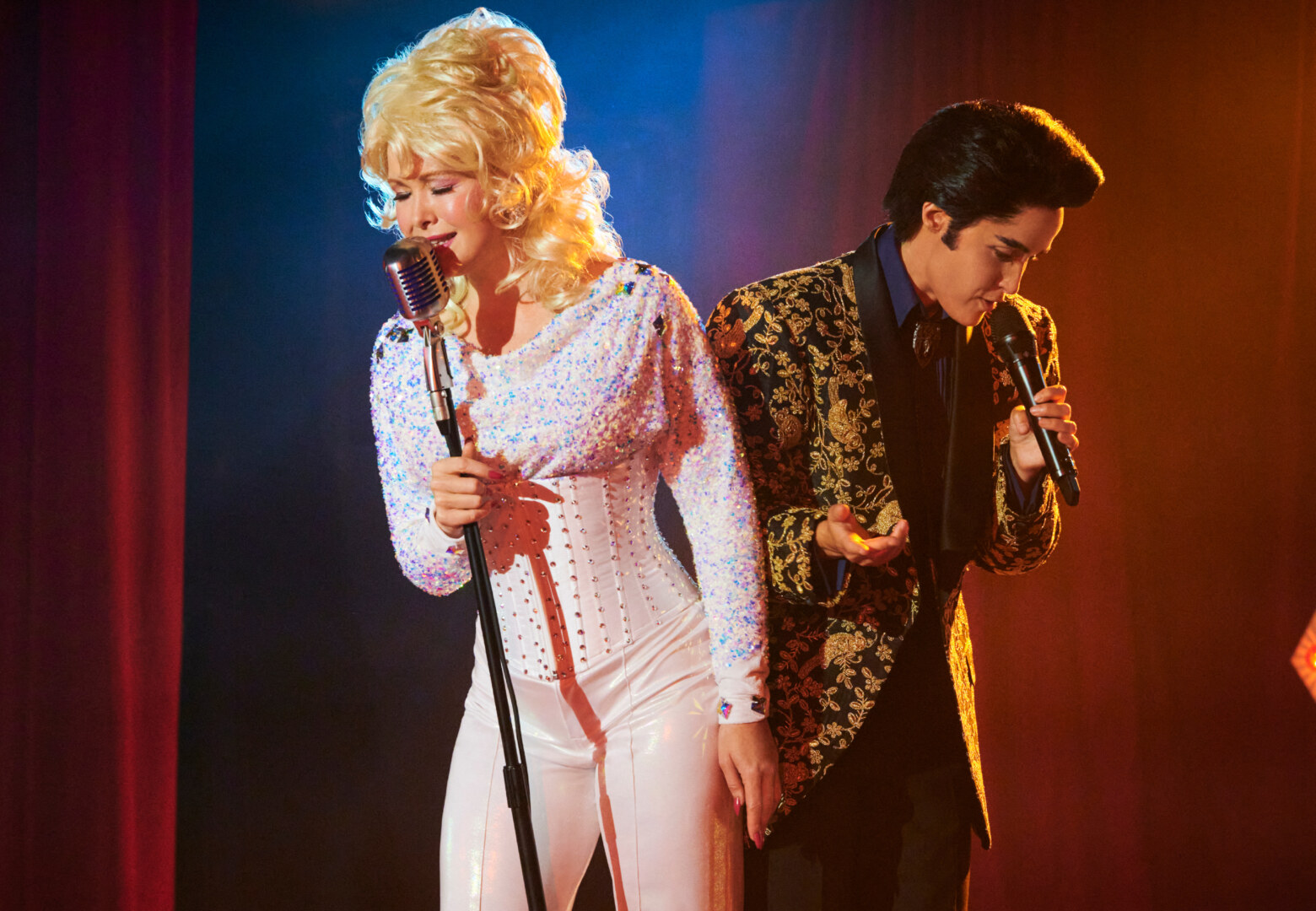 _________
SIDE-NOTE acknowledges the Eora people as the traditional custodians of the land on which this project was produced. We pay our respects to Elders past and present. We extend that respect to Aboriginal and Torres Strait Islander peoples reading this.